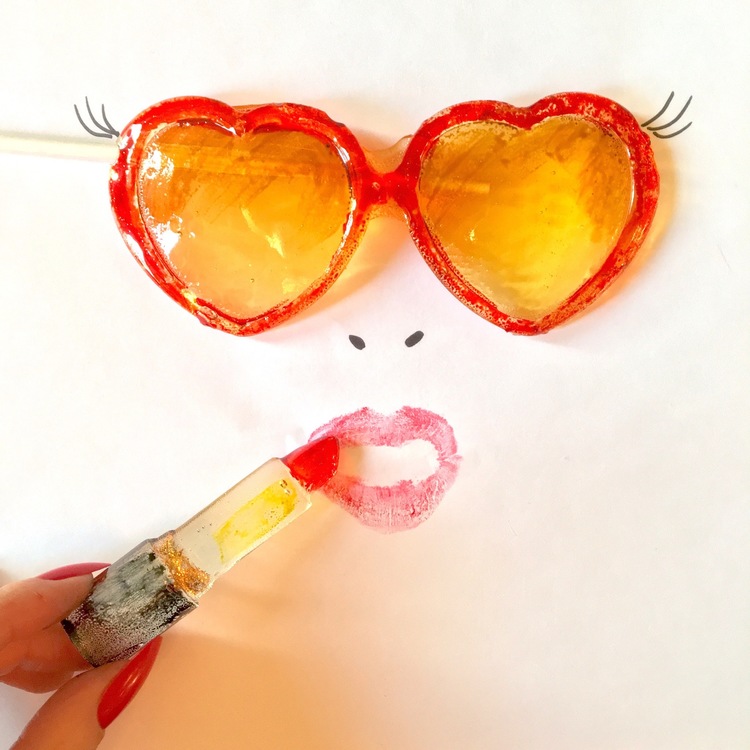 "I had a dream when I was 12, that if I buried my mixtapes in the ground, they would turn into candy", remembers Mayaan, who used to be the Creative Director of a lingerie brand and now makes candy for adults.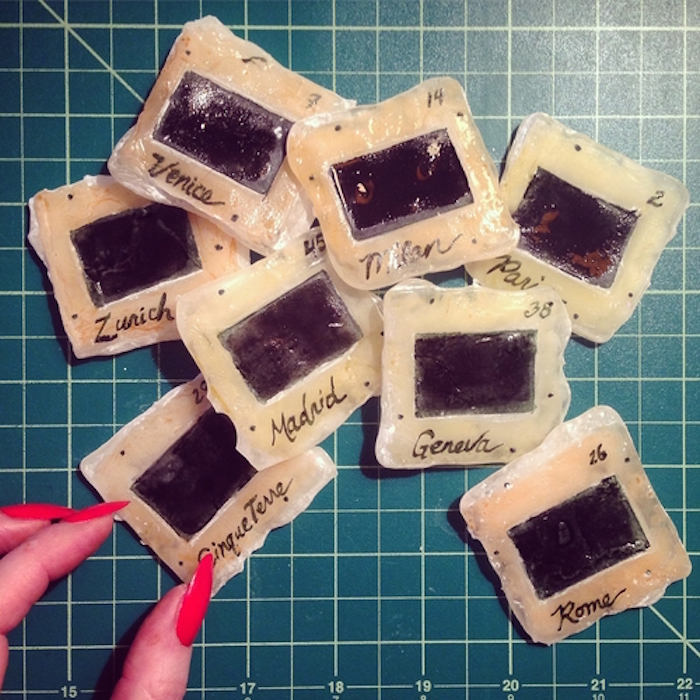 Maayan's candy line, Sweet Saba, is named after her Hebrew grandfather with whom she spent years in the family kitchen dreaming up recipes "to make meals more fantastical and transportive, as if in outer space."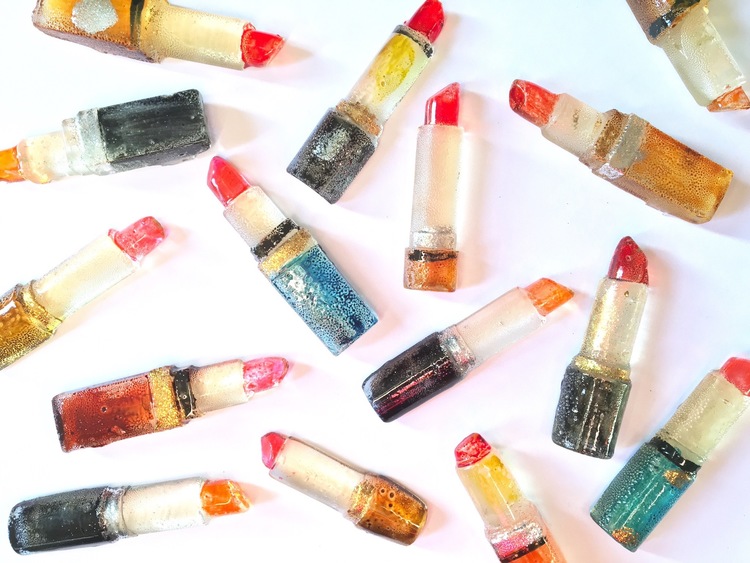 Last November, she launched her very first line of specialty candy objects, modeled off and cast from real items from her life and memories. "My Savta (grandmother) suggests keeping lipstick in the kitchen so you're always ready when guests arrive for dinner".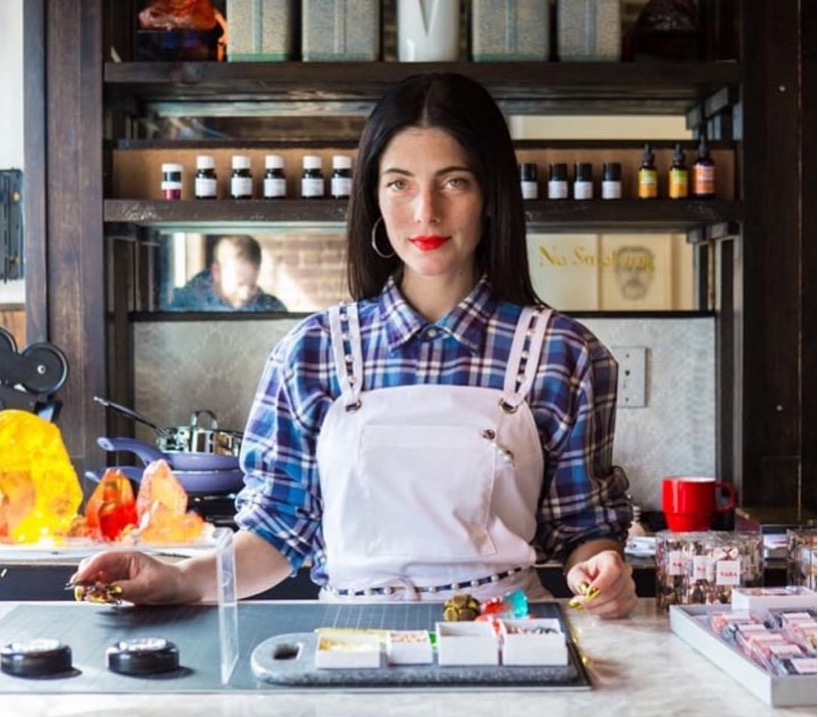 This is Mayaan ↑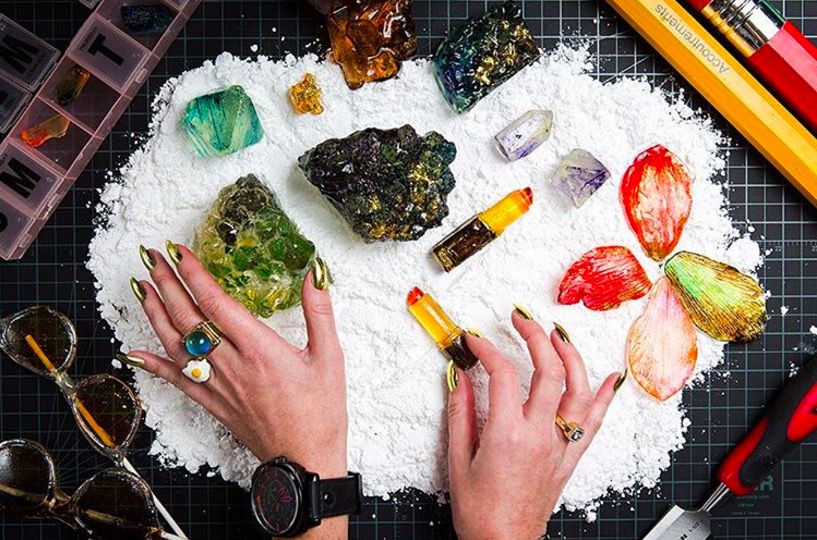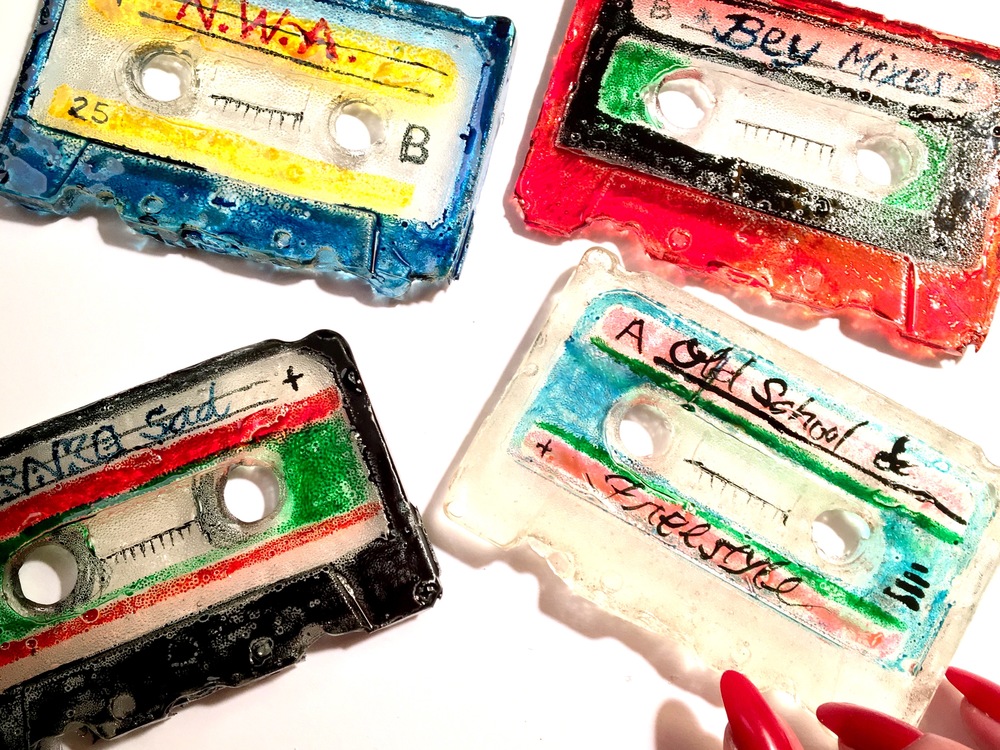 The candy mix-tapes make a fun gift for your partner because they're made to order, so you can tell Mayaan the name of your "mix" for the label and her team will have it painted especially for your honey!
These candy watches are cast from real designer watches and are true to scale.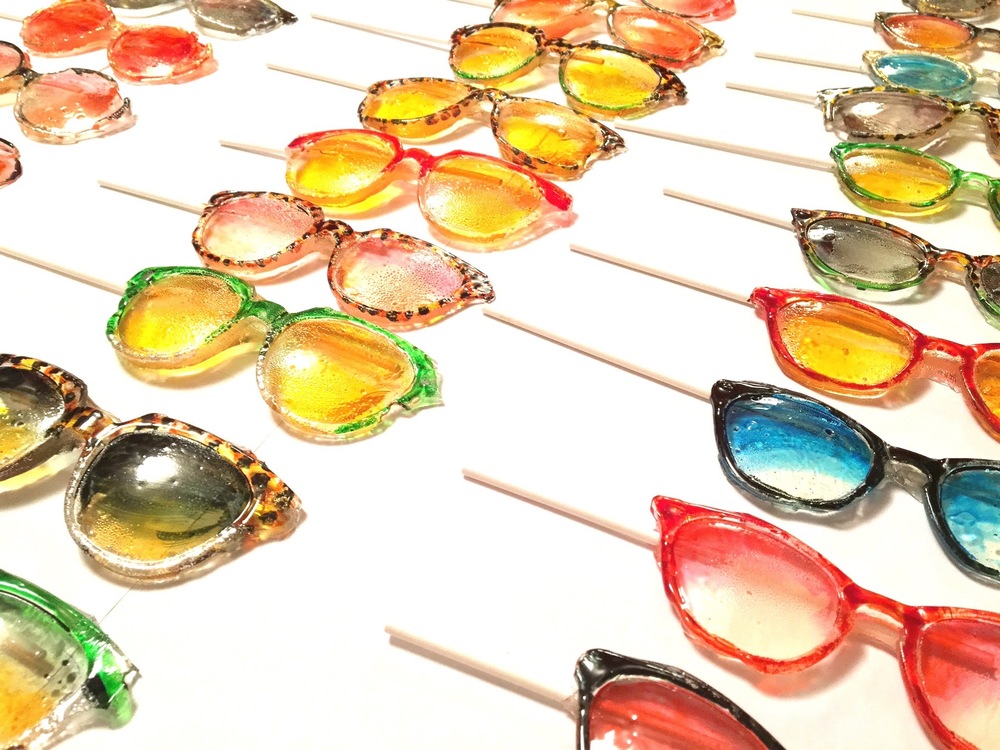 And you can really look through these handmade candy glasses while holding them up to your face on the lollipop stick. The lenses are even perfectly crafted so they actually magnify your eyesight.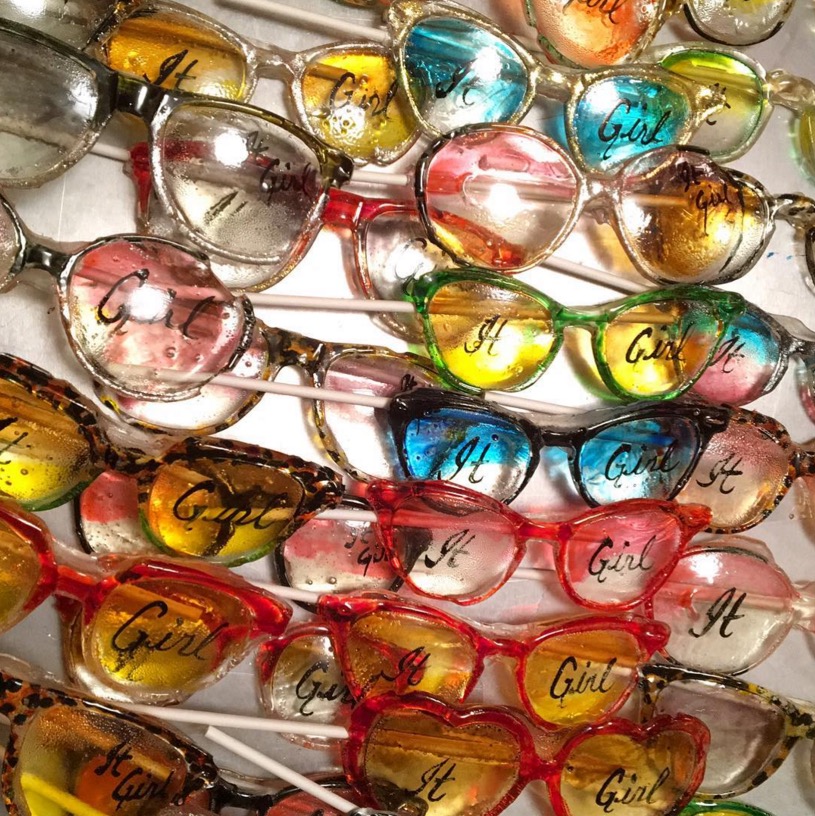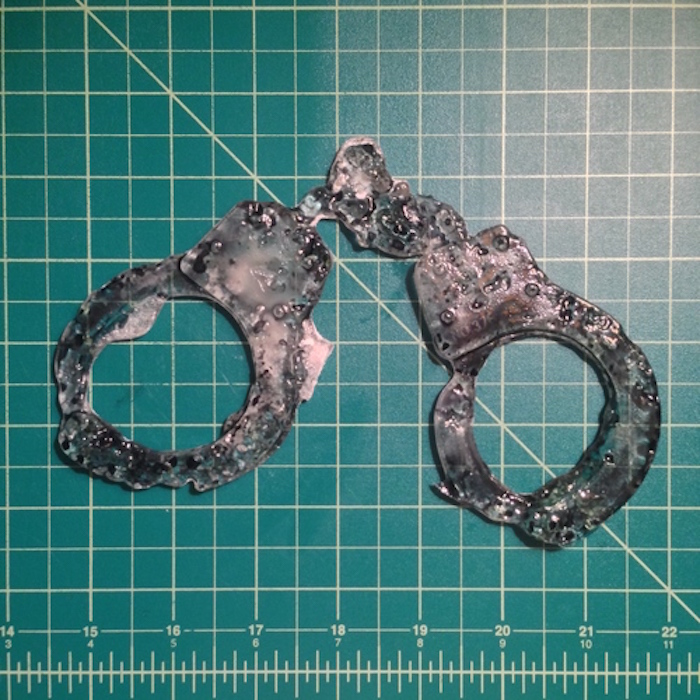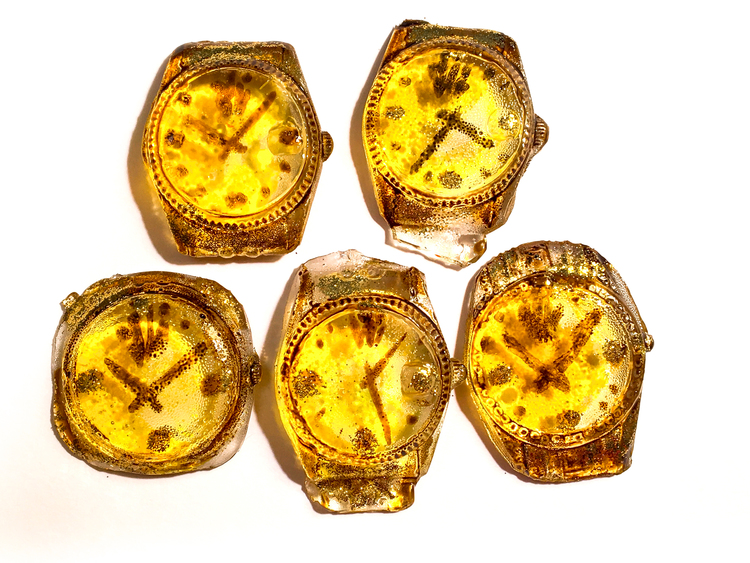 The long distance romance kit.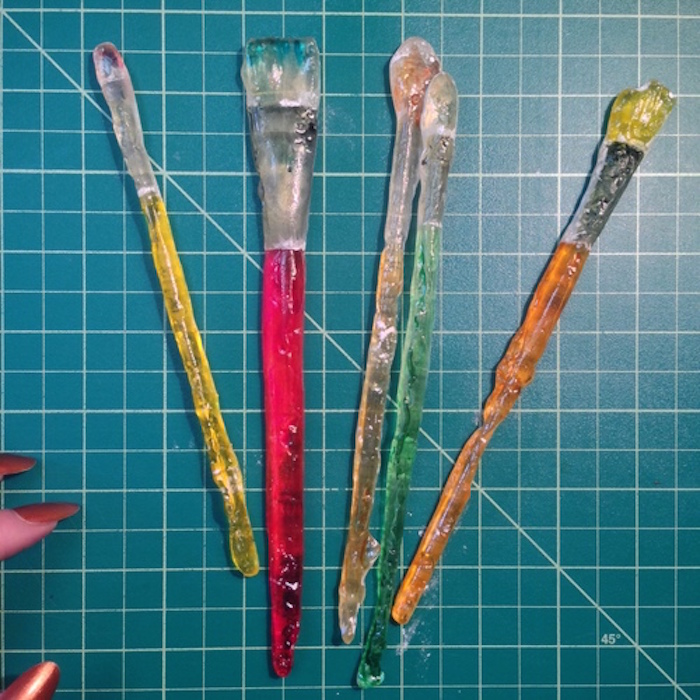 "Use these brushes to stir your tea and you'll see things you never dreamed of. They don't taste like much but they feel like everything." I'm beginning to wonder exactly what Mayaan is referring to by "candy for adults". Only one way to find out!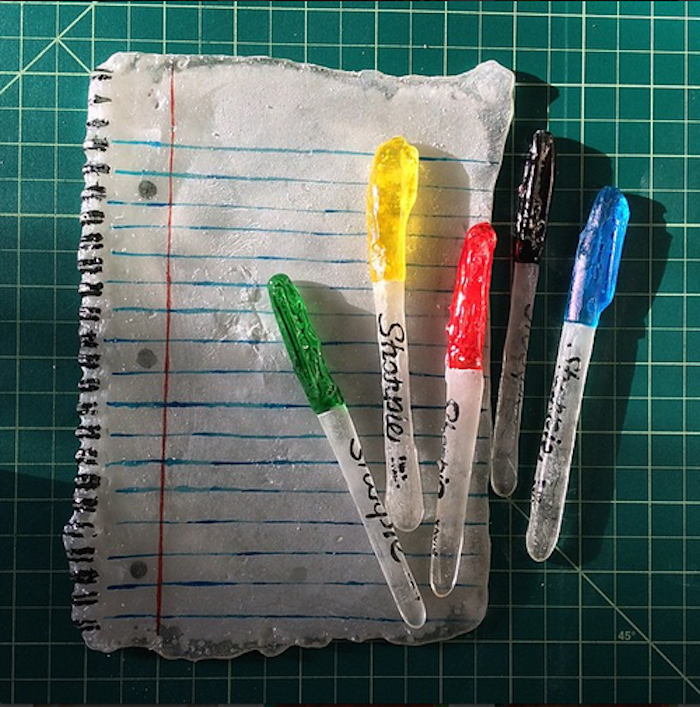 "I ate my homework". Ginger lemon swizzle sticks for hot tea and a vitamin C notebook "for everytime you scratch something off your to-do list".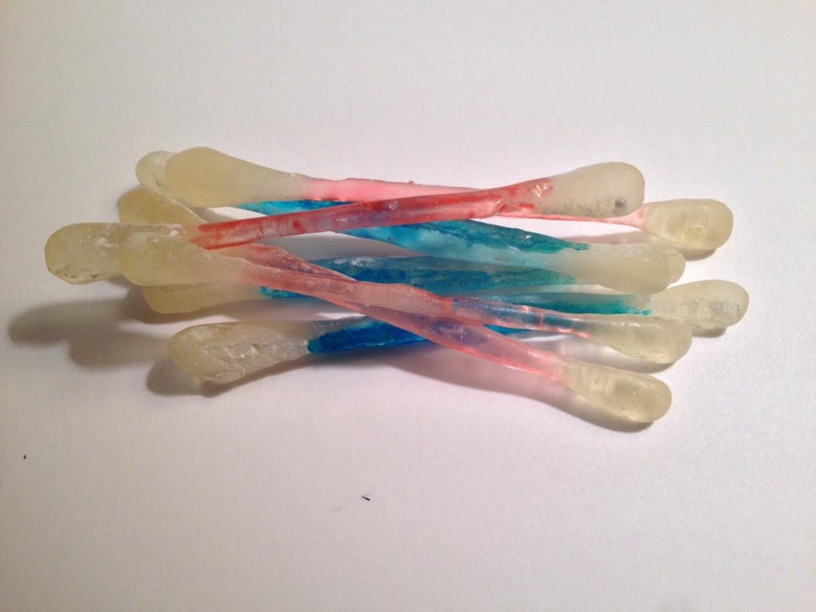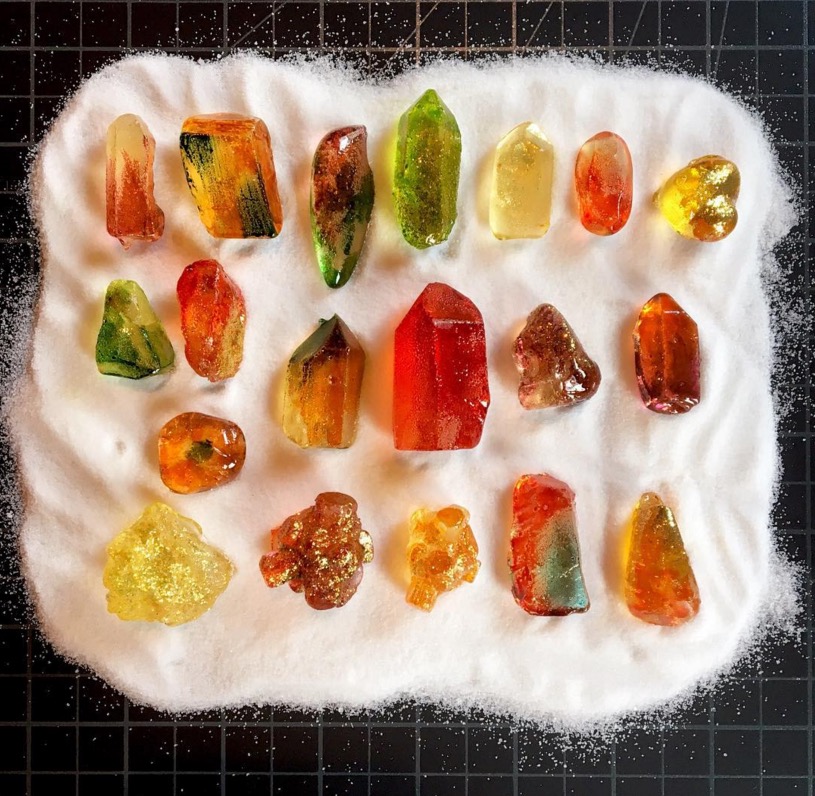 Ingredients are simple– cane sugar, water, cane syrup and natural flavours, but there's also added vitamin C and antioxidants. After a long day, you can either drop them in your tea and let their anti-stress ingredients dissolve, or, grab a hammer and crush them into pieces– also stress relieving!
Feb 11-22, 2016: LOVERS ROCK will open exclusively at The Standard High Line Hotel in NYC with a new range of products for Valentine's Day and Winter Blues.