Looking for a lighthearted distraction from life, I went diving into the Life magazine archives and found just the thing– a Hollywood beach picnic circa 1944, with pretty ladies, handsome boys and a how-to guide on preparing freshly-caught Abalone steak sandwiches. The perfect way to start the weekend…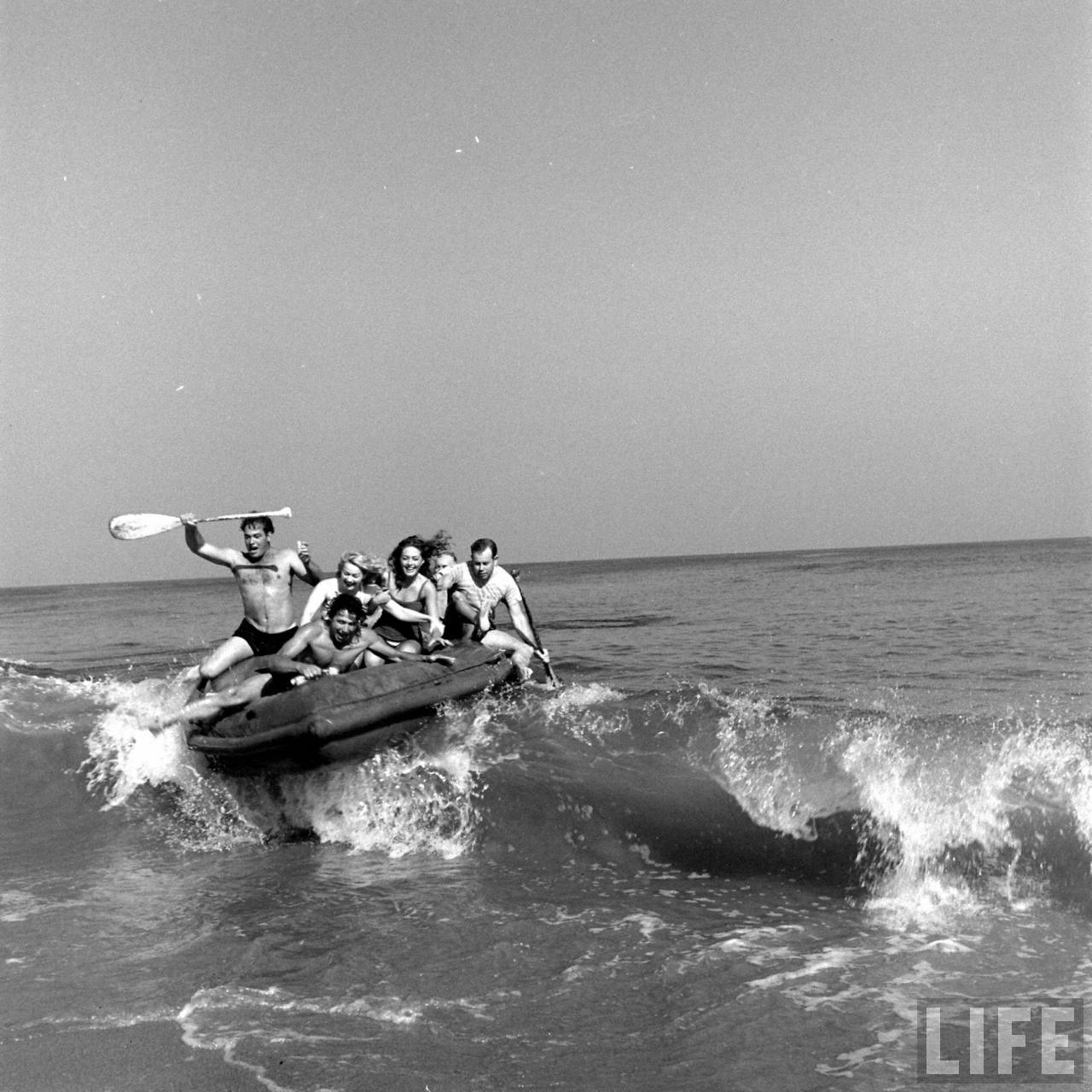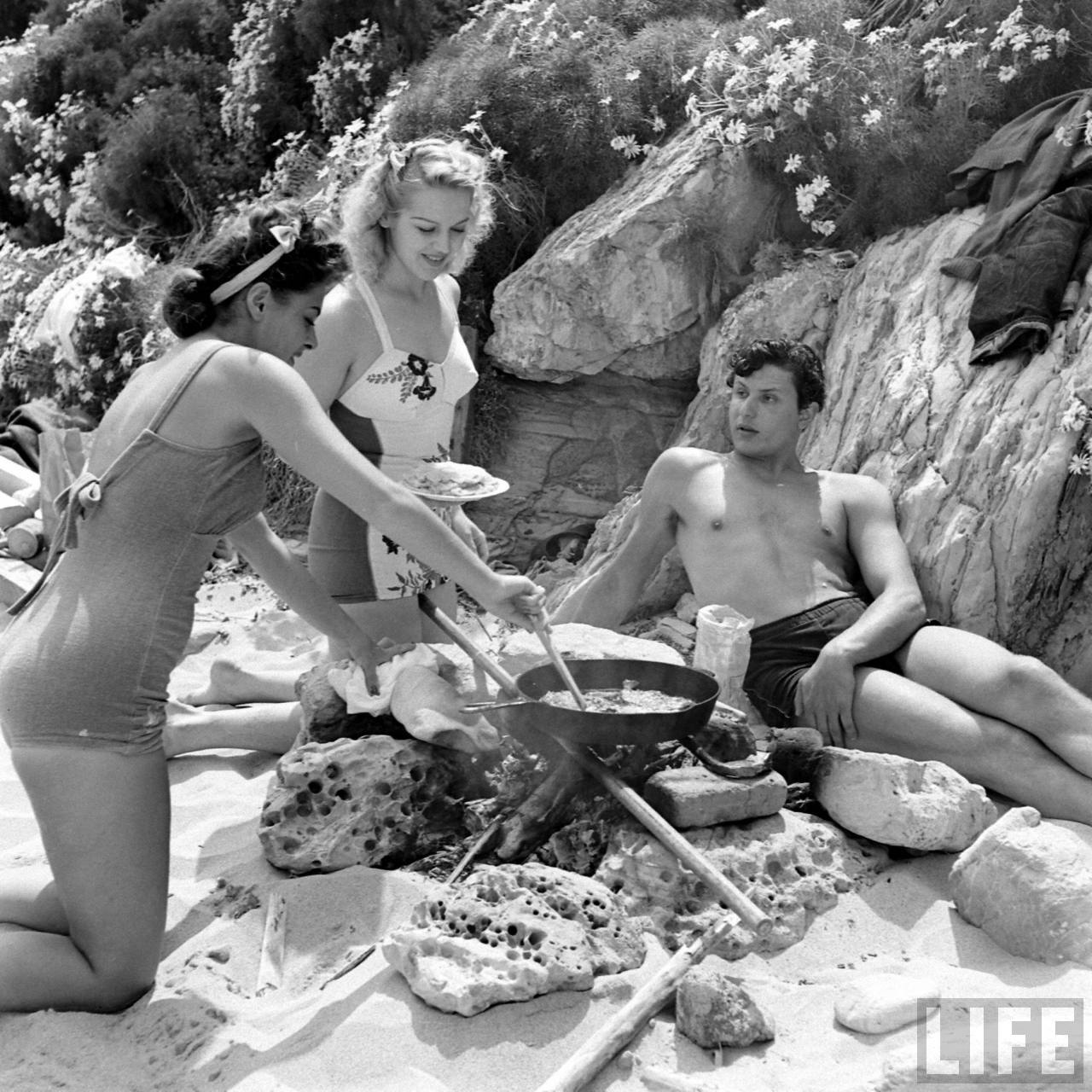 Our picnic hosts are young actresses Martha O'Driscoll, Ramsay Ames and former Yugoslav swimming champion turned Hollywood leading man, Peter Coe. Photographer John Florea has been assigned to do a feature for the magazine called "Life goes Abalone Fishing". The article's byline reads, "pretty Hollywood girls go swimming for shellfish and cook them on the beach at Point Dume, California".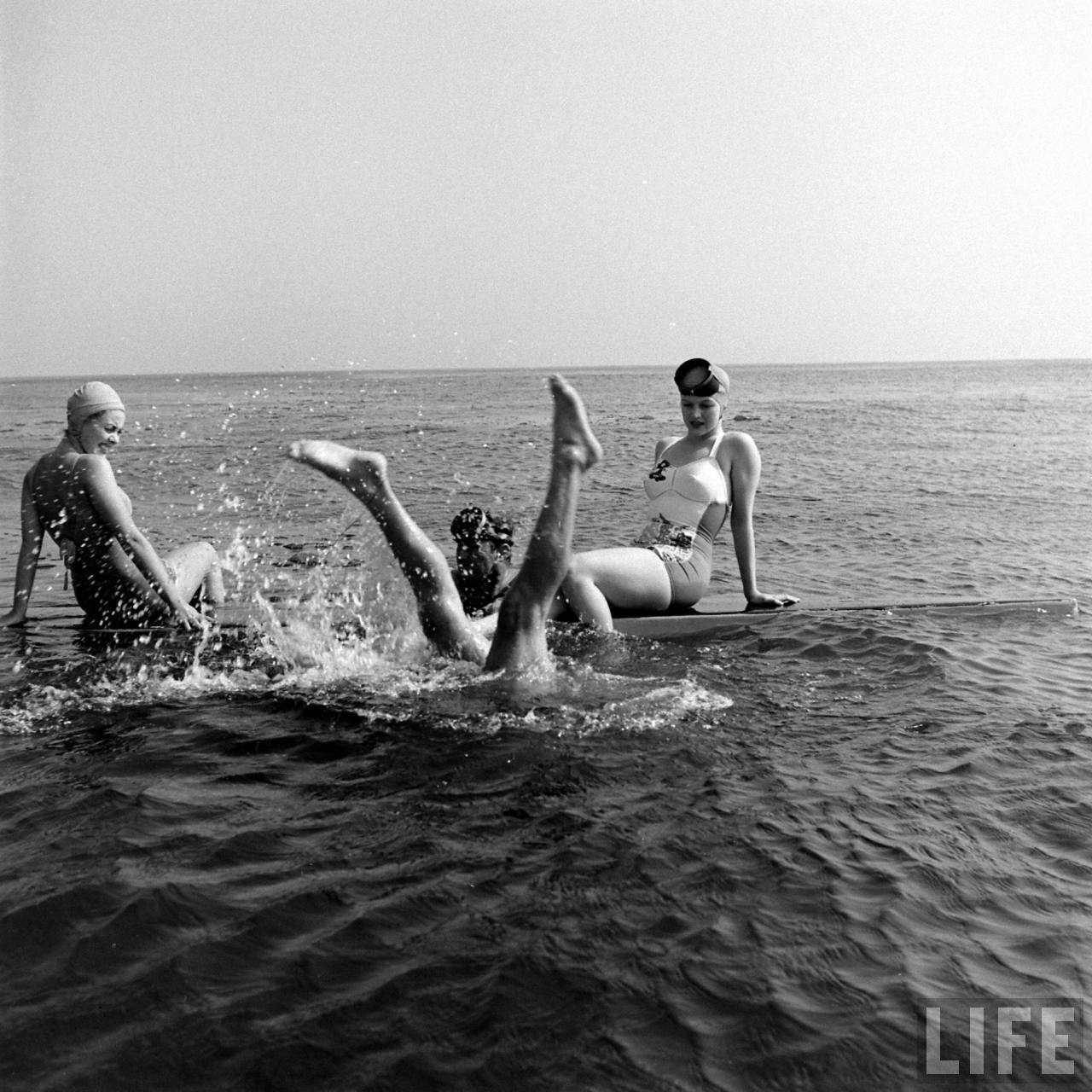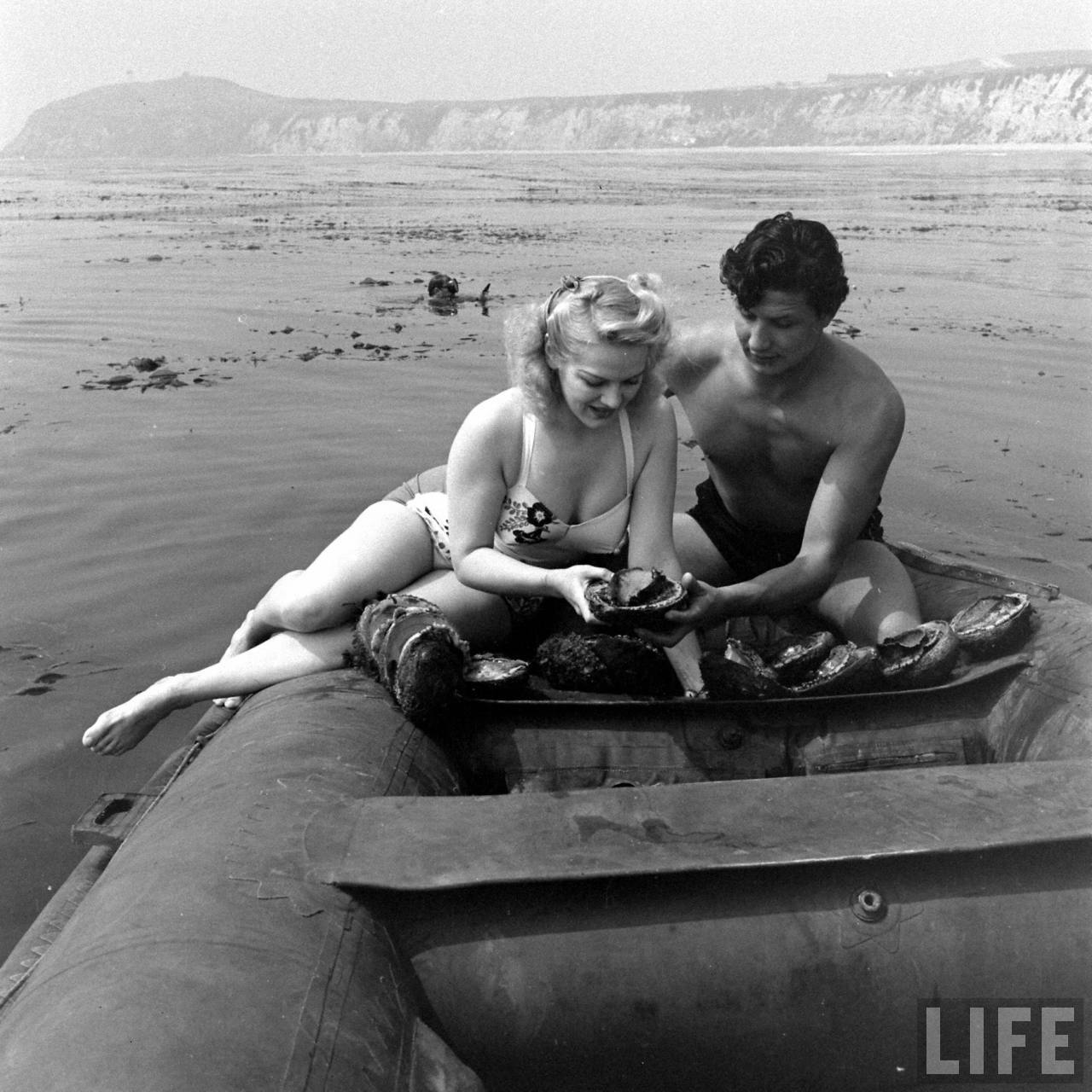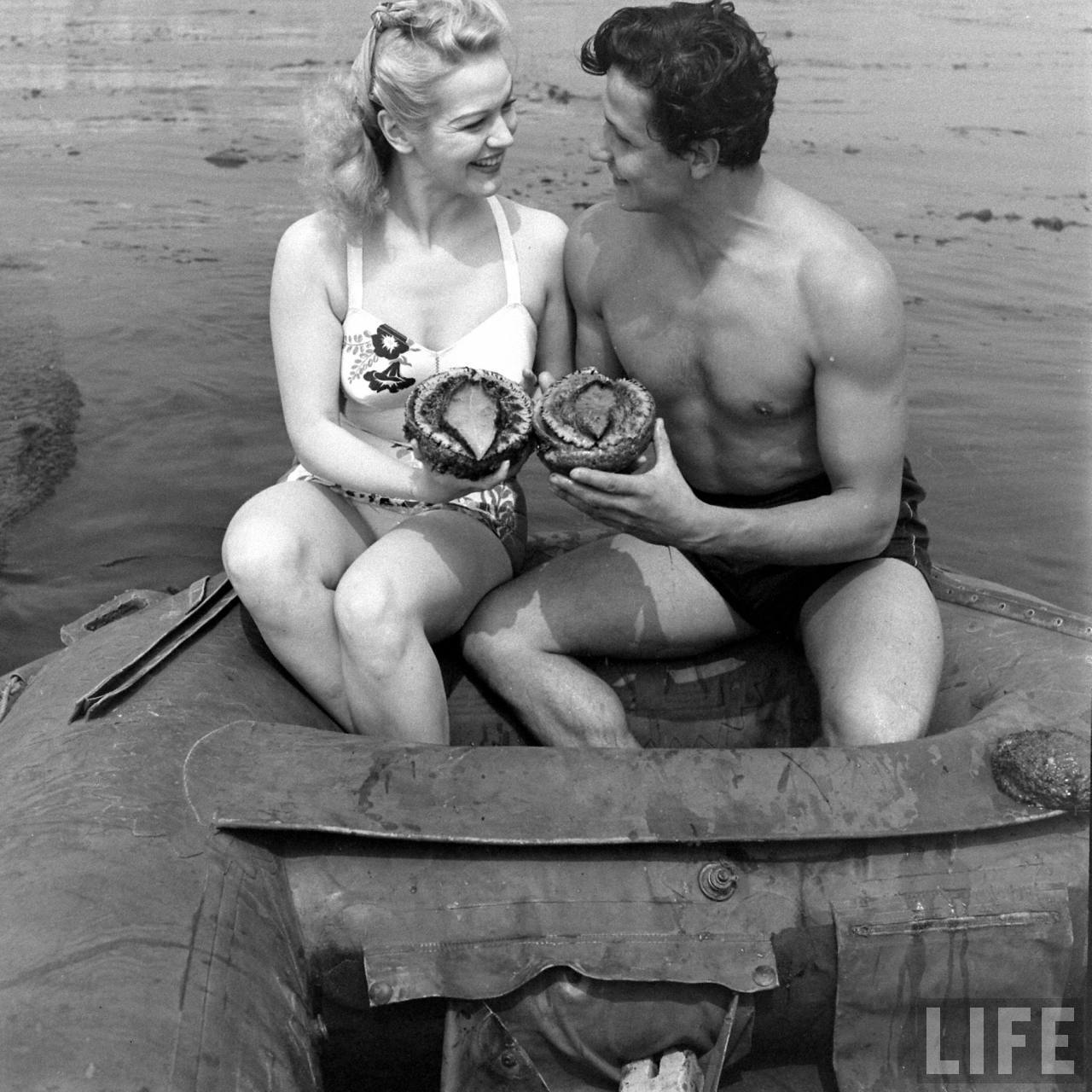 "Starting at 7.30am, the two girls drove to the beach at Point Dume. They piled onto surfboards and a rubber boat and paddled out to the deep water where abalones try to hide from Hollywood swimming parties. Under the direction of expert abalone fishermen [and one former Yugoslavian swimming champion] the girls spent hours diving, tugging and getting their hair wet. They finally gave up and let the experts supply the food. As their most useful contribution to the party, the girls then fried the abalone steaks over a driftwood fire on the beach."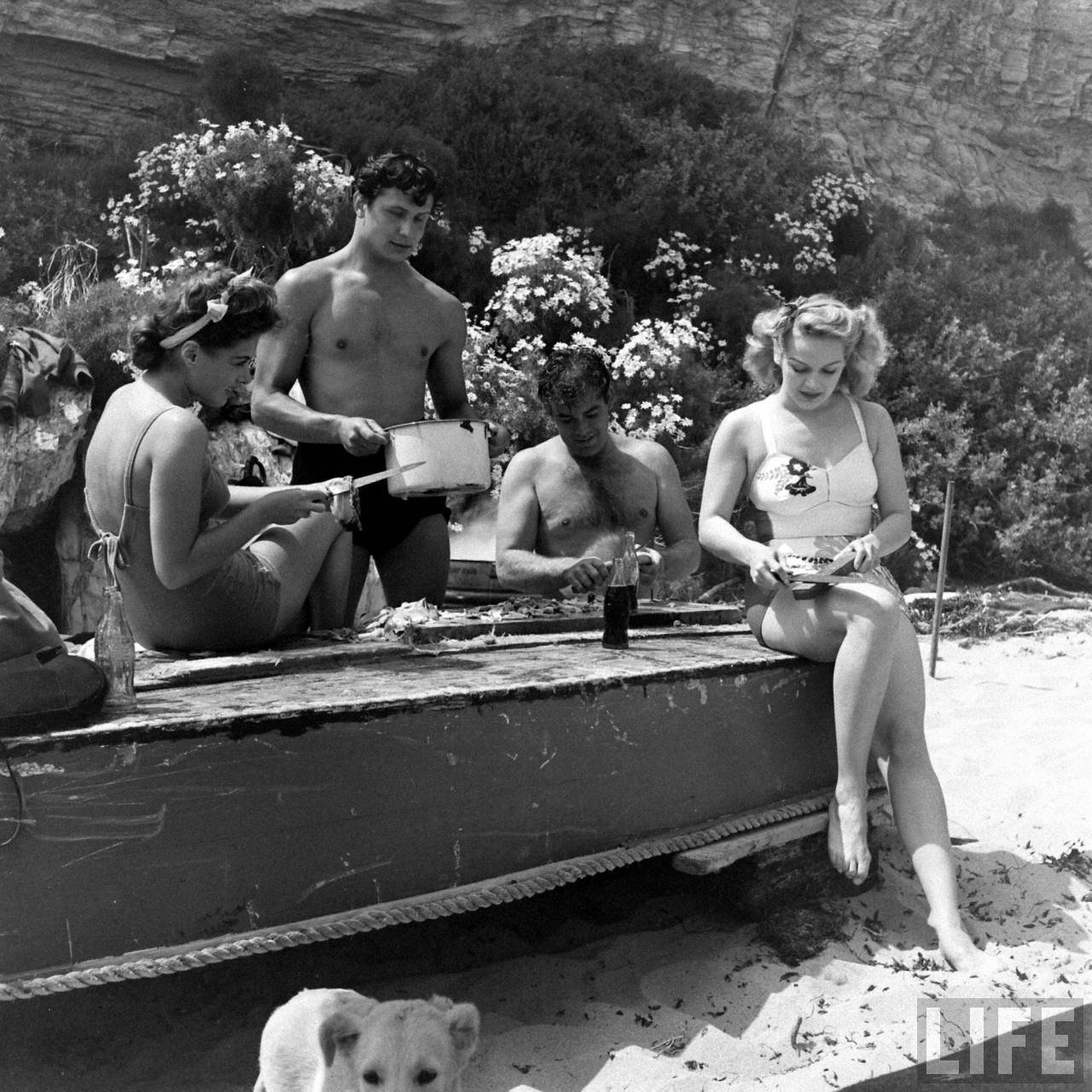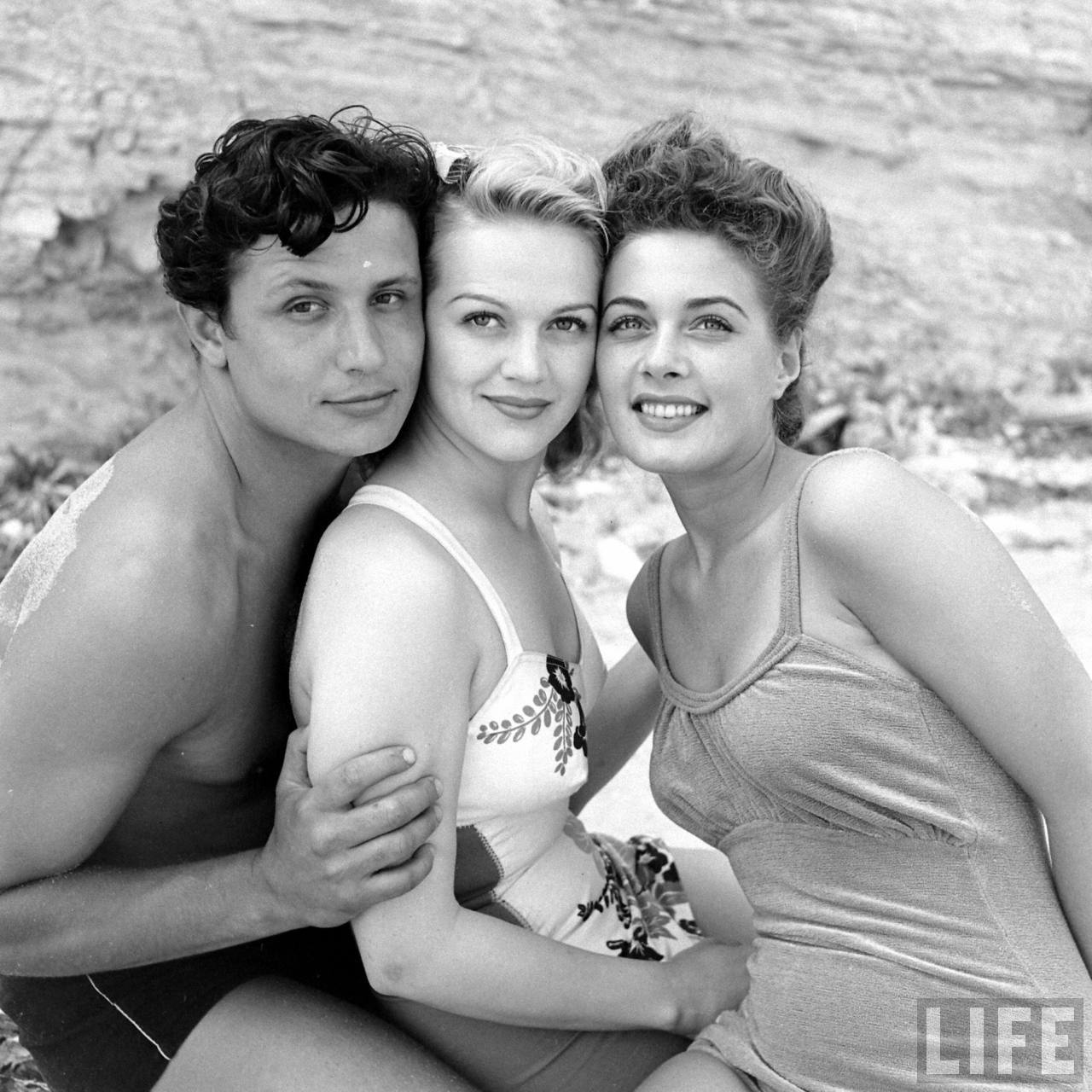 It's a fluff piece, published in the back pages of the May 1942 issue and the feature was likely set up by the film studios, but Florea's photographs are just stunning.
And isn't Martha (the blonde one) the spitting image of Drew Barrymore? I suppose ladies' man Peter Coe isn't too hard on the eyes either. It seems he's having a tough time deciding which actress to take on a date after the picnic.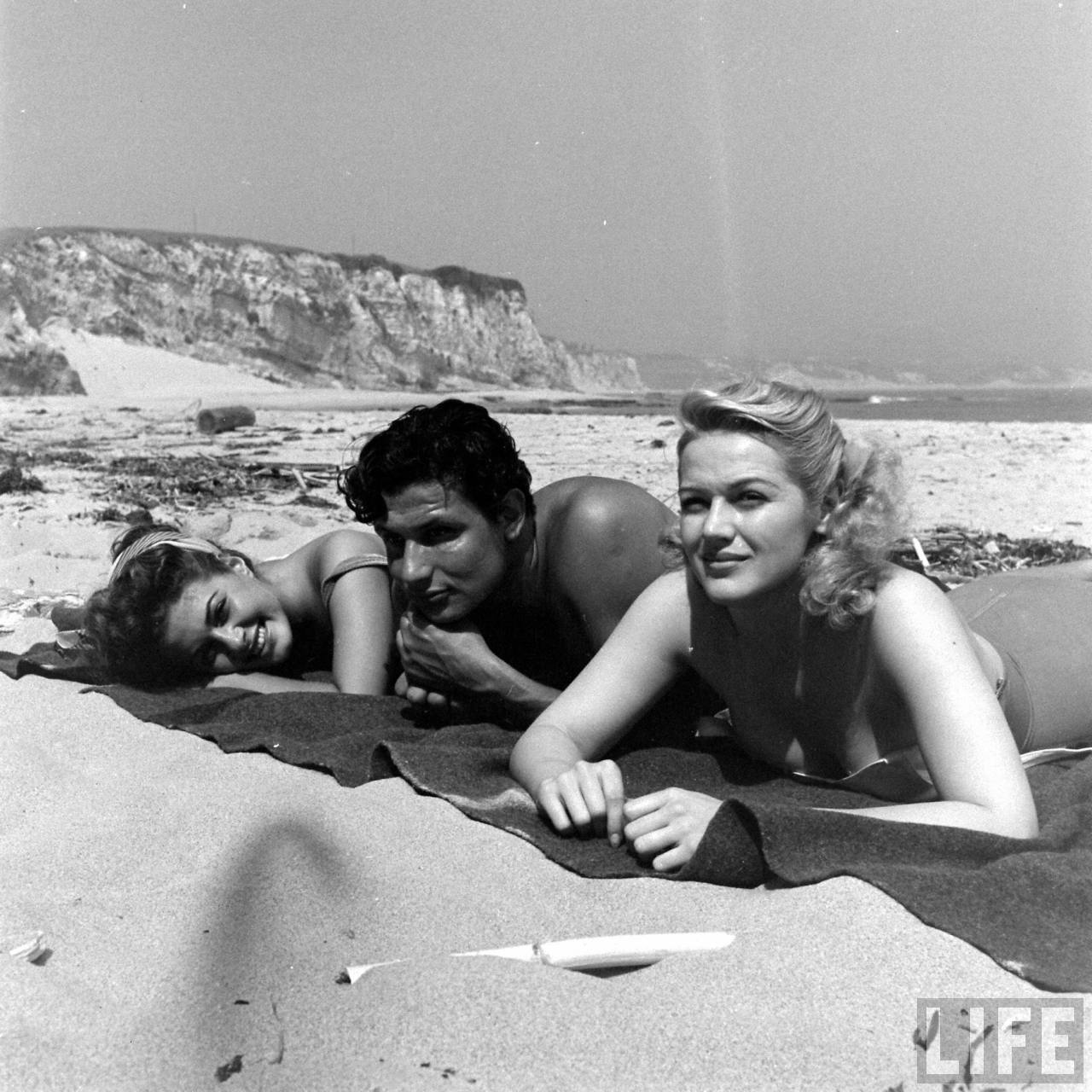 I did a little googling on all three and their filmographies mostly consist of low-budget B movies. The magazine article will presumably provide a little publicity boost to the actors' careers. For all we know, Martha, Ramsay and Peter have never met before this day.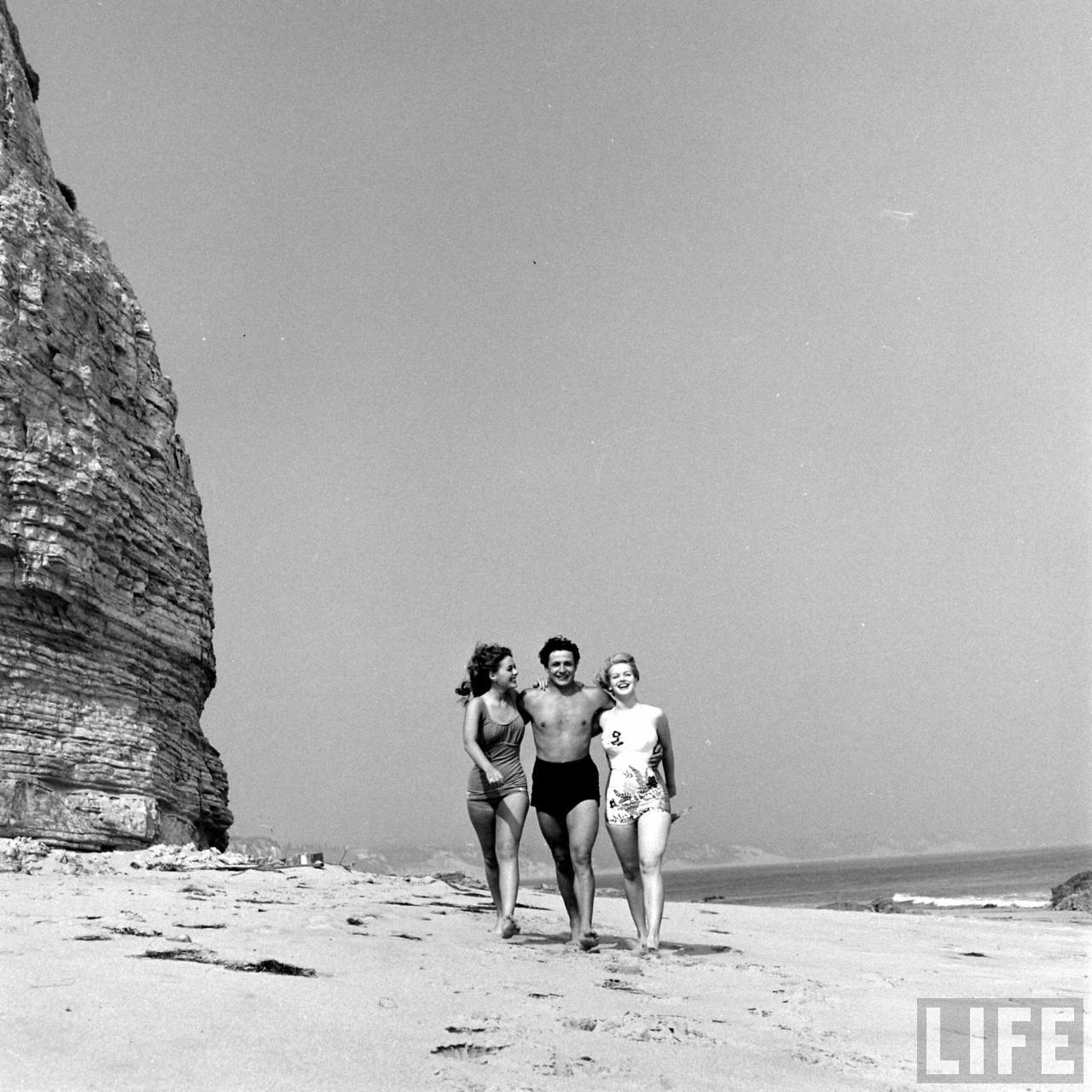 Regardless, they all do a very good job of flirting up a storm with each other and looking beautiful & bronzed in their swimwear as they enjoy their dreamy abalone picnic.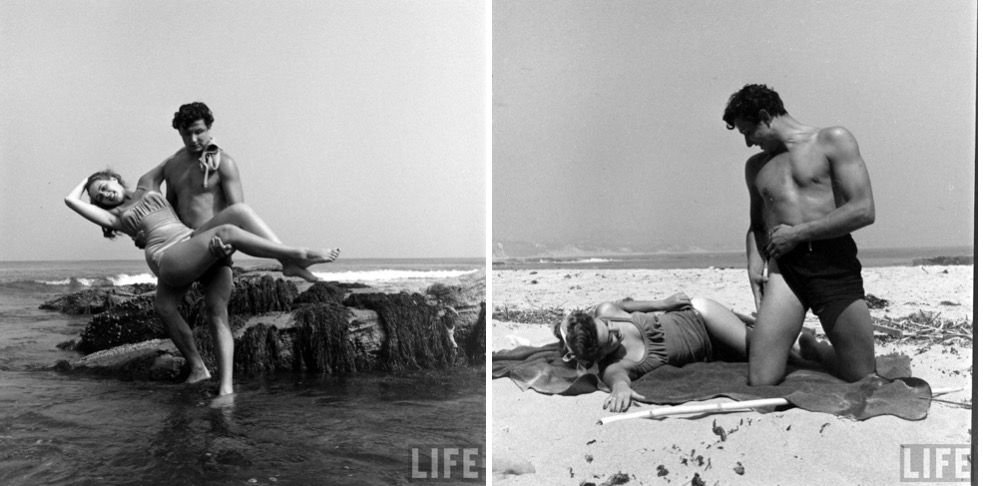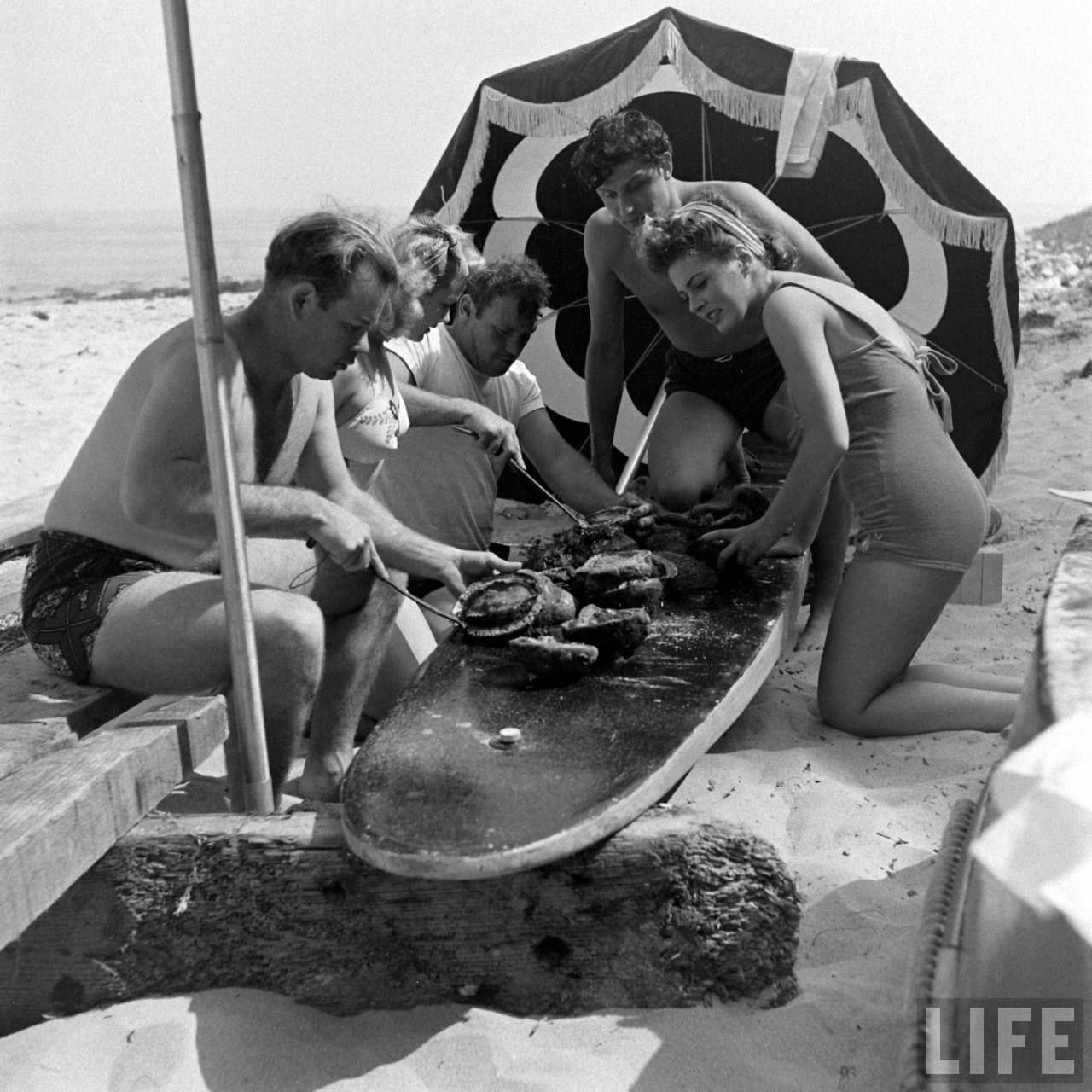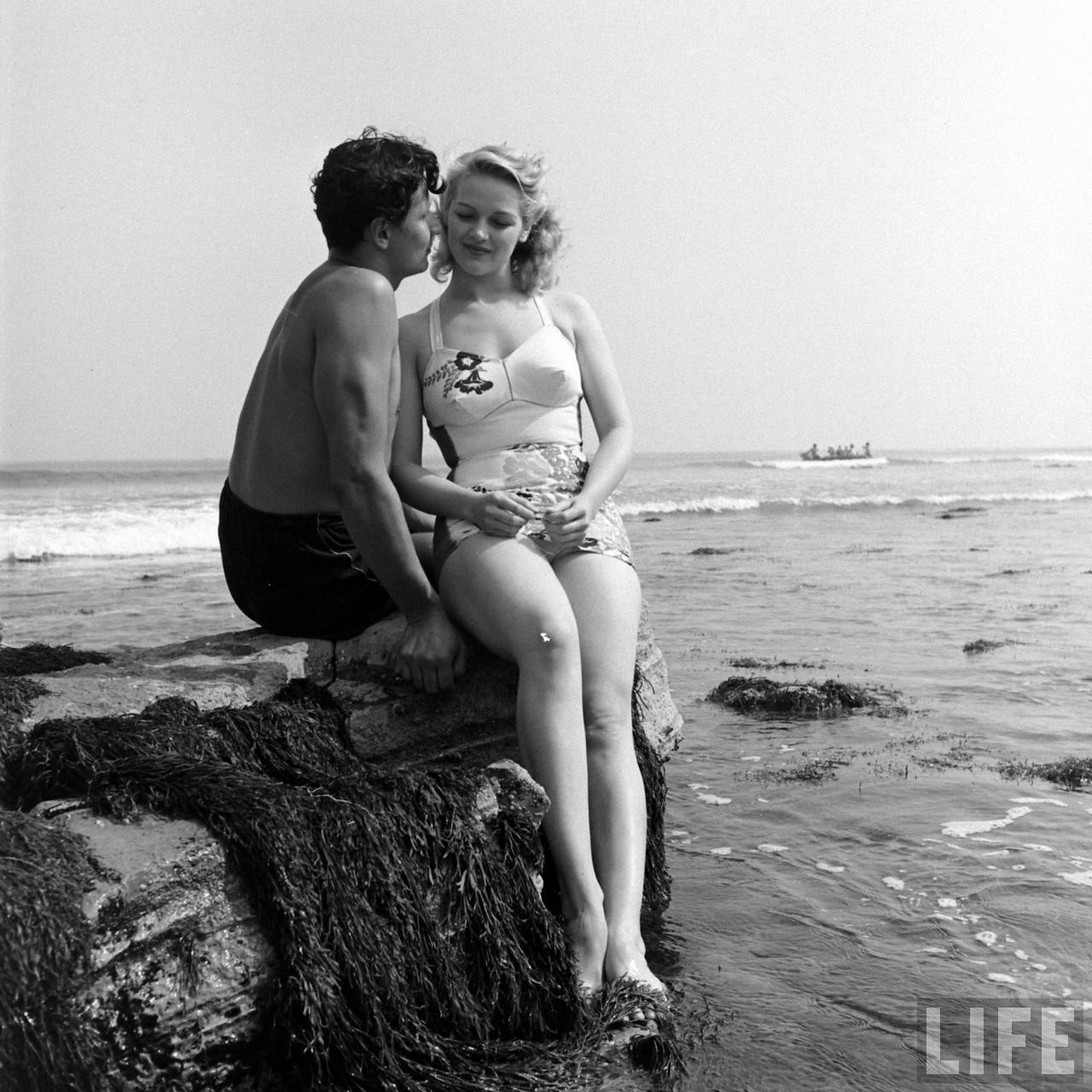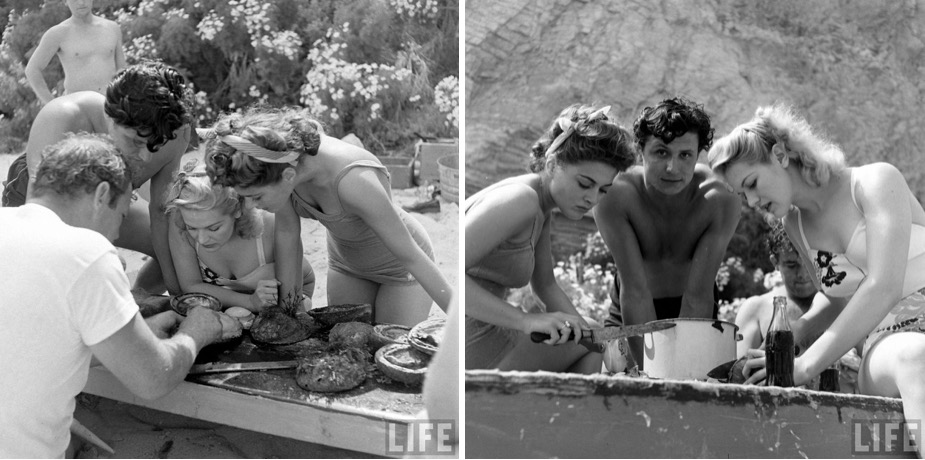 "Of all the seafoods that come from [the] Pacific Ocean, abalone (pronounced abaloney) is probably most prized by Californians. This is party because of its flavour, like that of a good scallop, partly because it is hard to get. The abalone is a big stubborn snail that clings to underwater rocks, has to be pried loose with crowbars."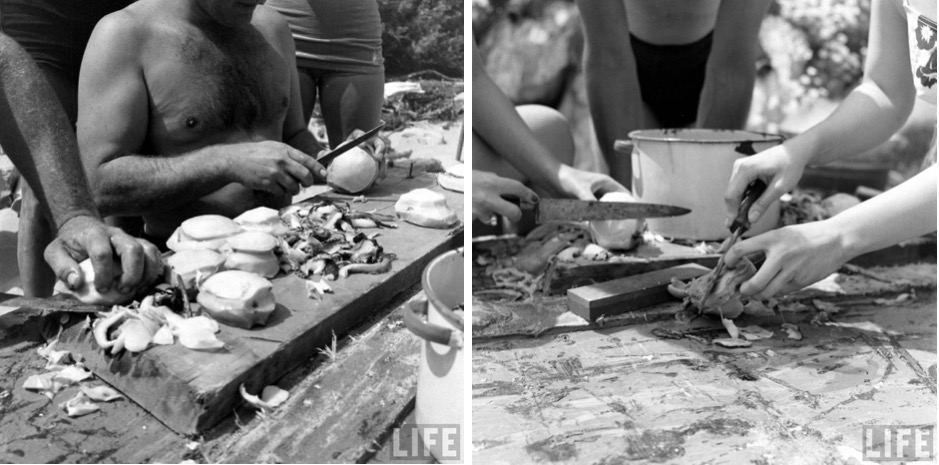 How to prepare abalone:

Abalone's muscular "foot" is cut from the shell with a sharp kitchen knife. Trimming abalone takes away all the black edges, stomachs, innards, leaving only the white flesh. This is cut into steaks and pounded with a mallet or beer bottle.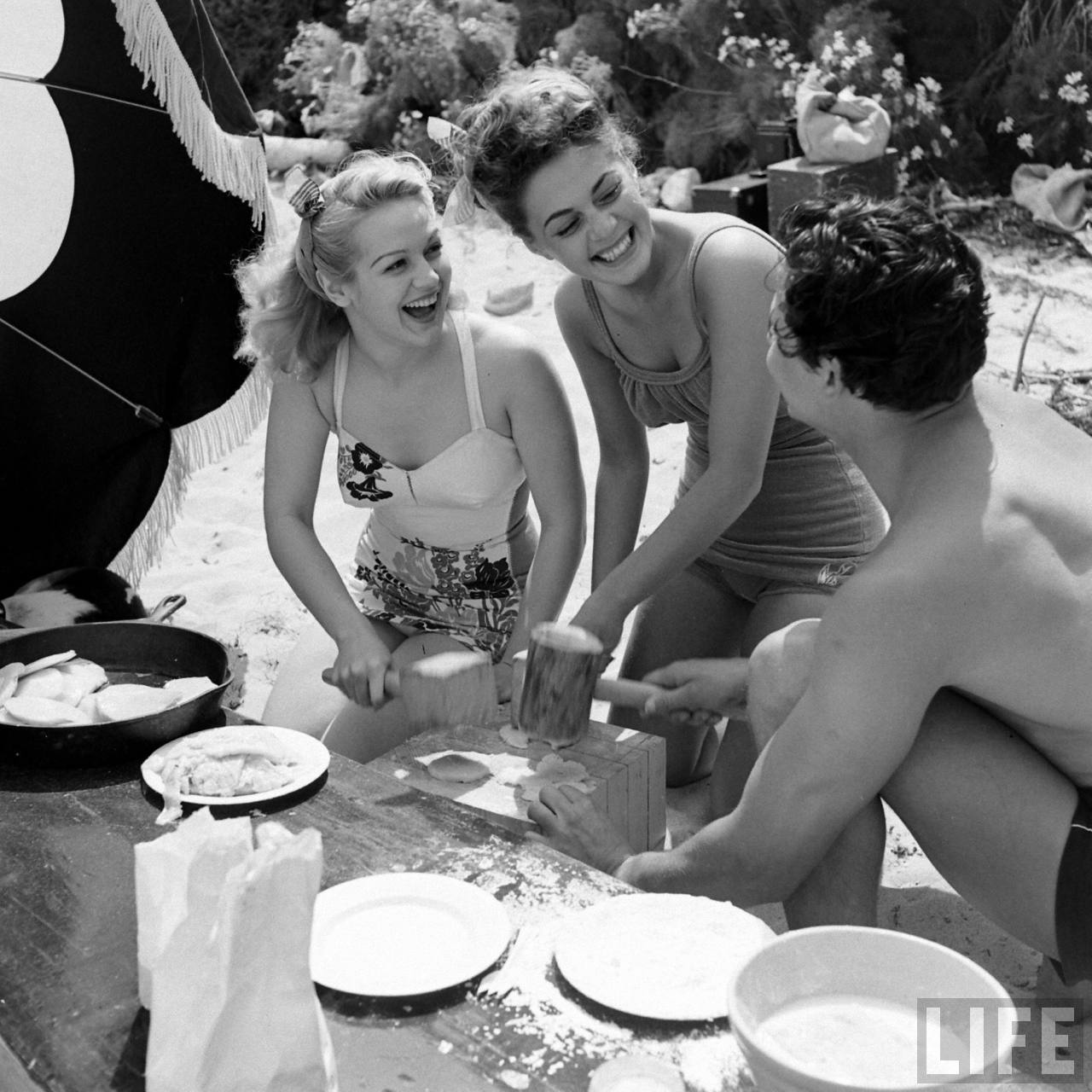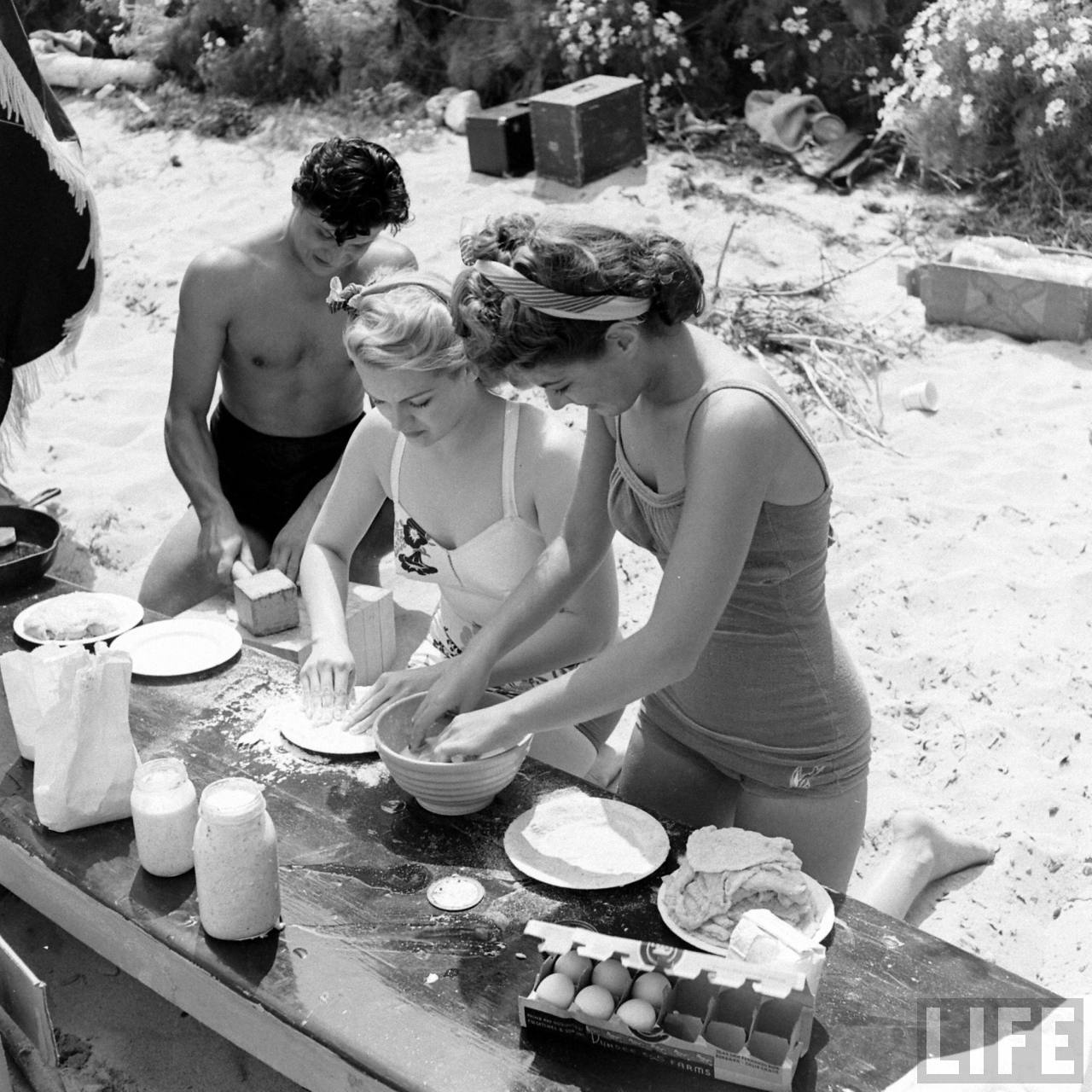 Abalone steaks are dipped in a mixture of milk and eggs, rolled in bread crumbs or flour. Like oysters, abalones occasionally contain pearls, which are large and greenish.

The thin steaks are then free quickly in a very hot skillet to keep the delicate juicy flavour.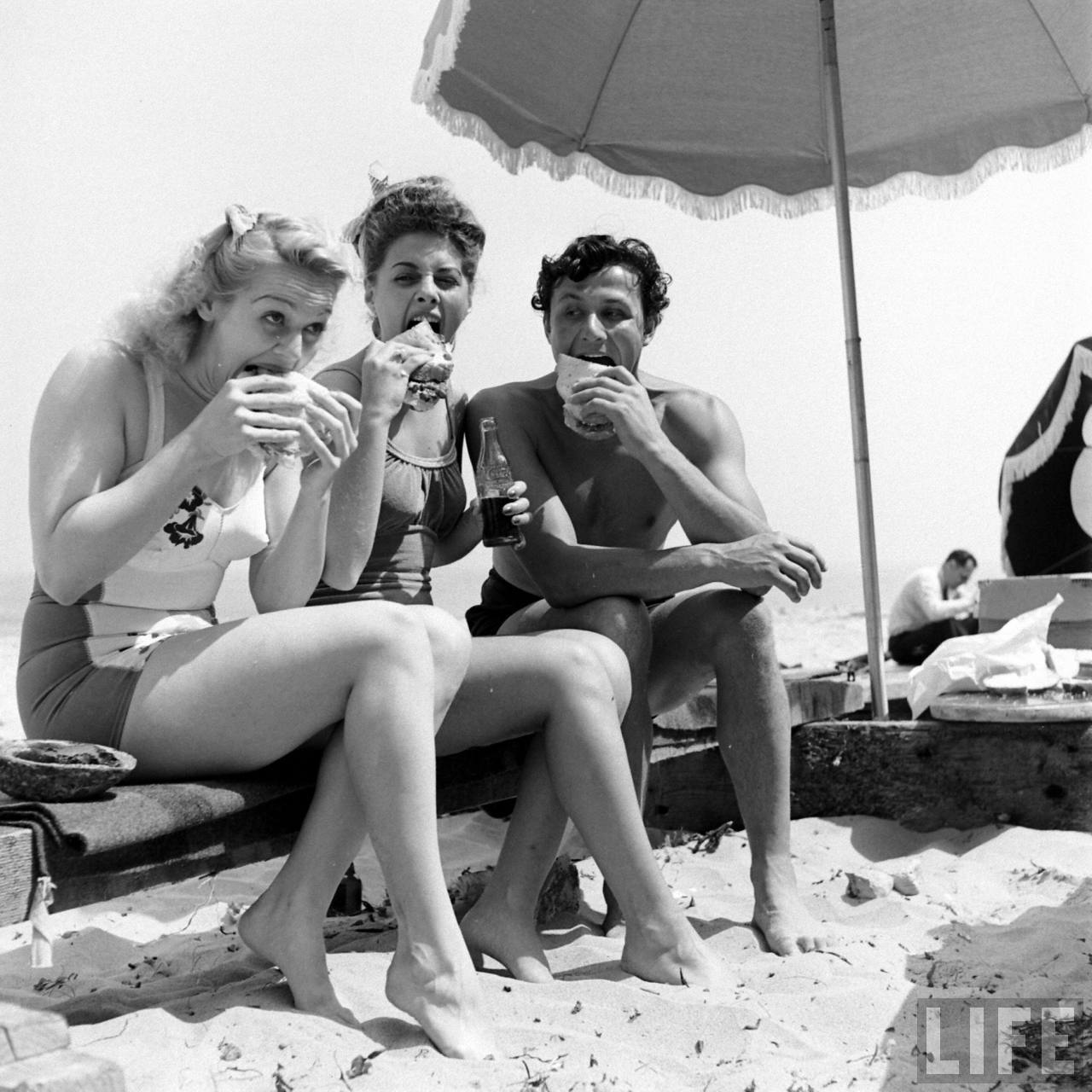 And that's my catch of the day. Have a great weekend friends.
See all the photographs by John Florea, found in the Life Archives