This is not pyschedelic performance art from the 1960s, this is ballet. Throughout history there are works of art that stand out as somehow atemporal and this choreography created in 1922 for the Theatre of Bauhaus, is one such artwork…

Featuring astonishing brightly coloured, asymmetrical and cumbersome costumes, this ballet broke so far with convention of that one might very well mistake it for an Andy Warhol foray into the world of dance. Known as the Triadische Ballett (Triadic Ballet), it was choreographed by painter, sculptor, designer and dancer Oskar Schlemmer, who saw dance theatre as uniquely unrestricted by what he called "the burden of tradition."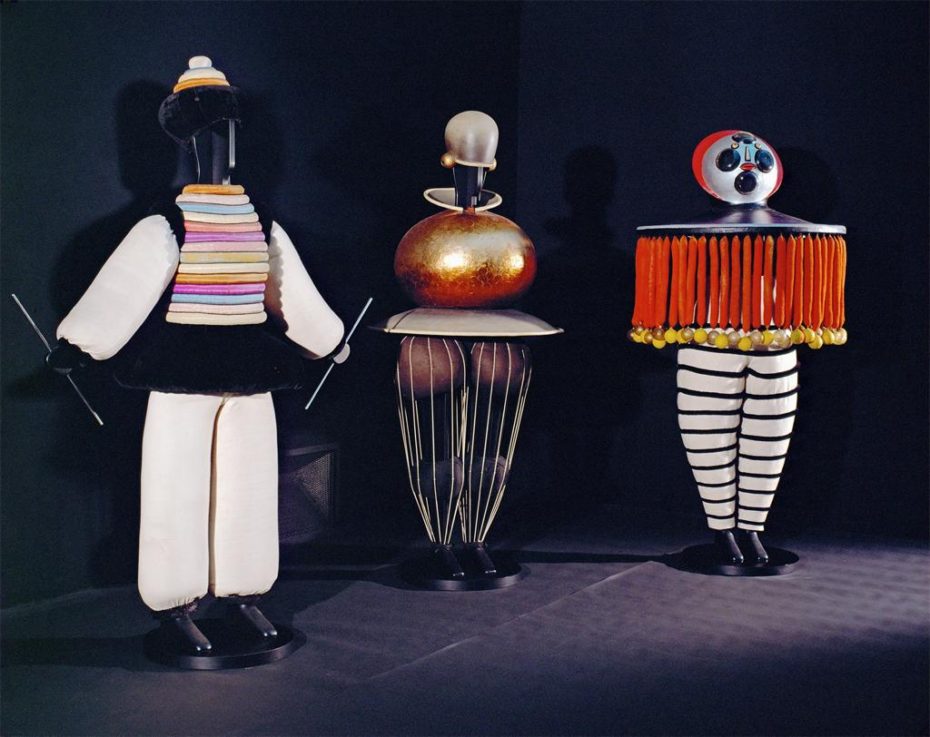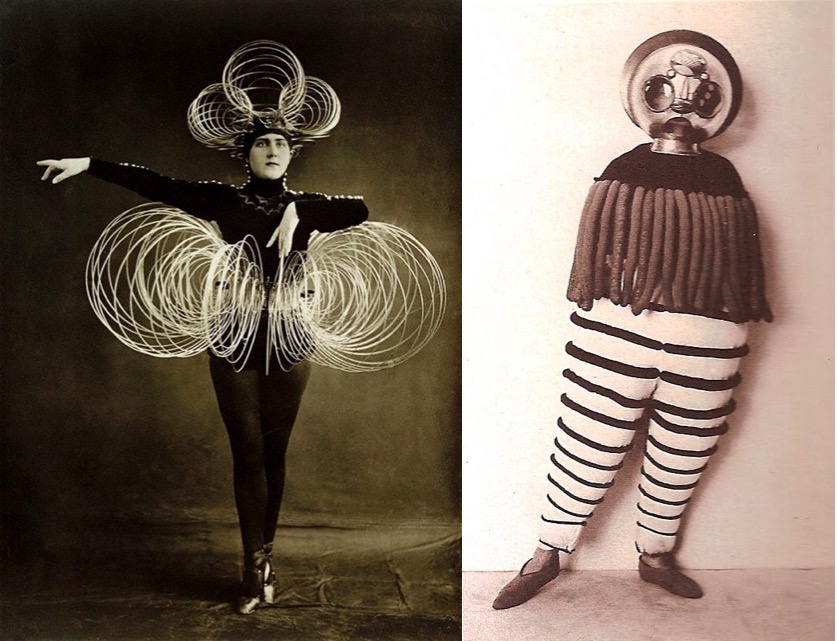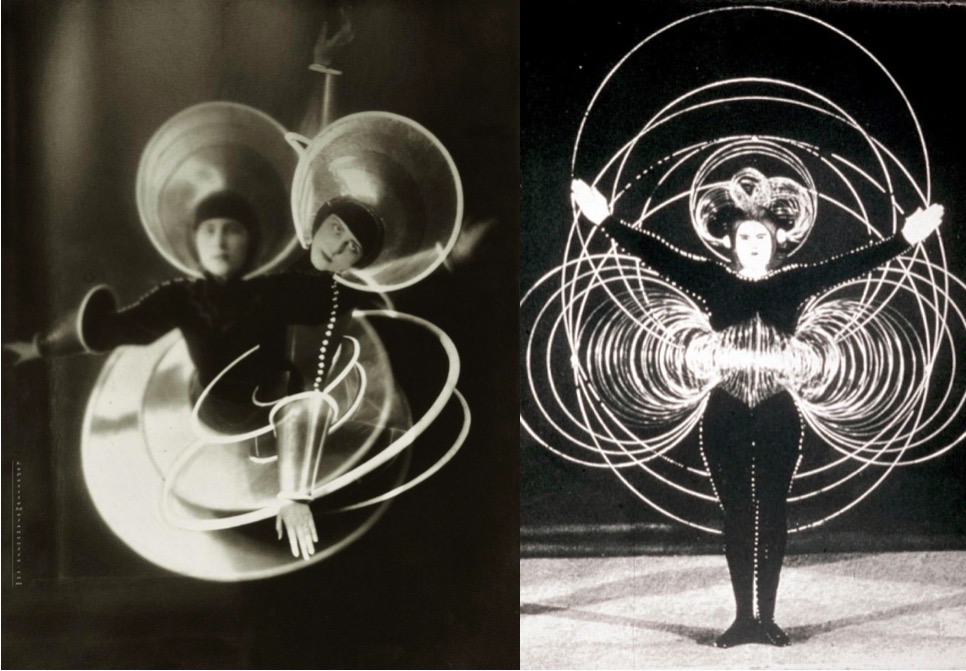 Imagine trying to do a pirouette in one of those numbers ↑.
Contrary to the form-fitting leotards and diaphanous gowns of the nineteenth-century ballet tradition, Das Triadische Ballett''s costumes were designed to restrict movement. Schlemmer created the costumes before he had thought of the choreography so the movements of the dancers were designed around the limitations of the works of art they were wearing. As a result, performers moved about the stage in the jerky style of a wind up toy or a marionette.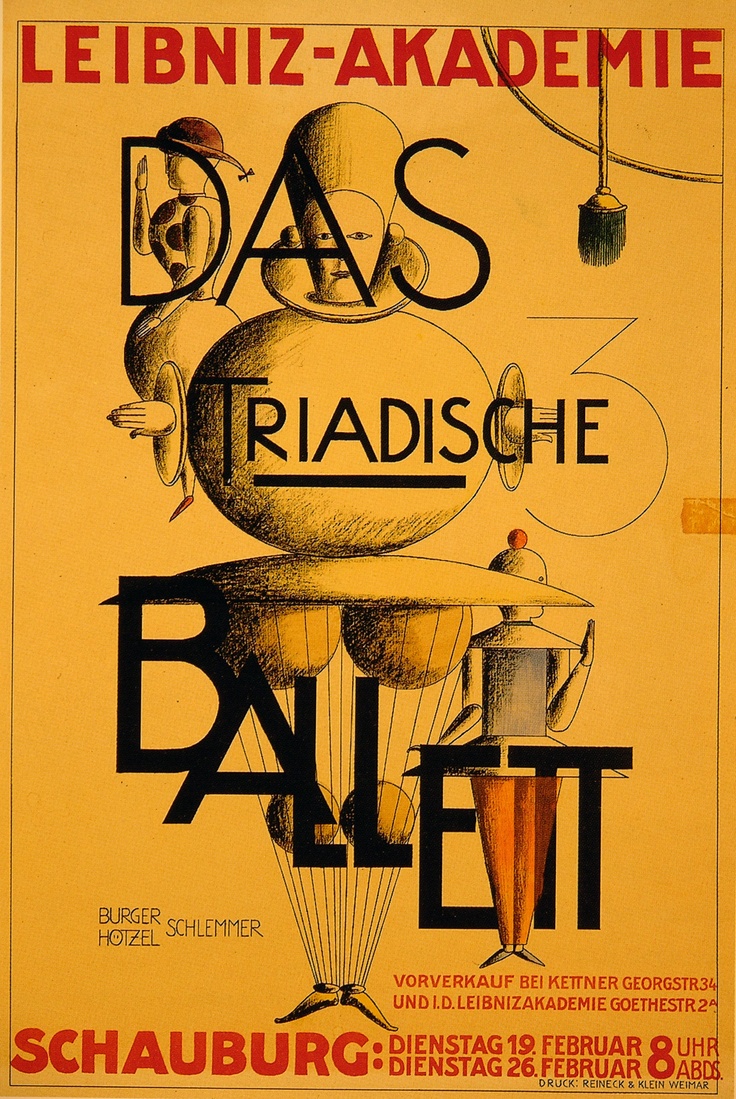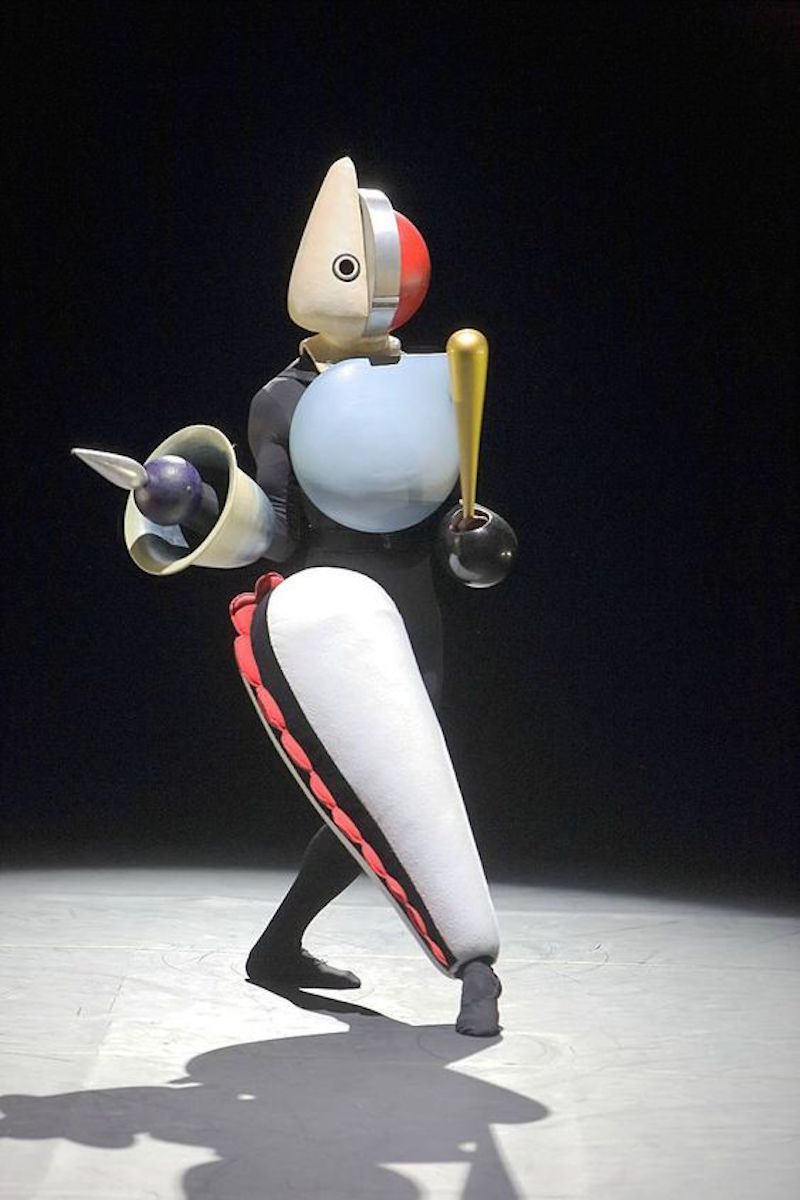 Still from the 2014 reproduction of

Das Triadische Ballet

by Bavarian State Ballet II in Munich, Germany.

Photograph copyright © Wilfried Hösl 2014
The dancers' machinic movements, coupled with the spring, screw, and bolt-inspired costume pieces, created a ballet for the machine age. Shlemmer wondered if in the future "the act of mechanizing life through machines and technology, a trend we cannot ignore, will make us perceive the human machine and the body's mechanisms with greater awareness."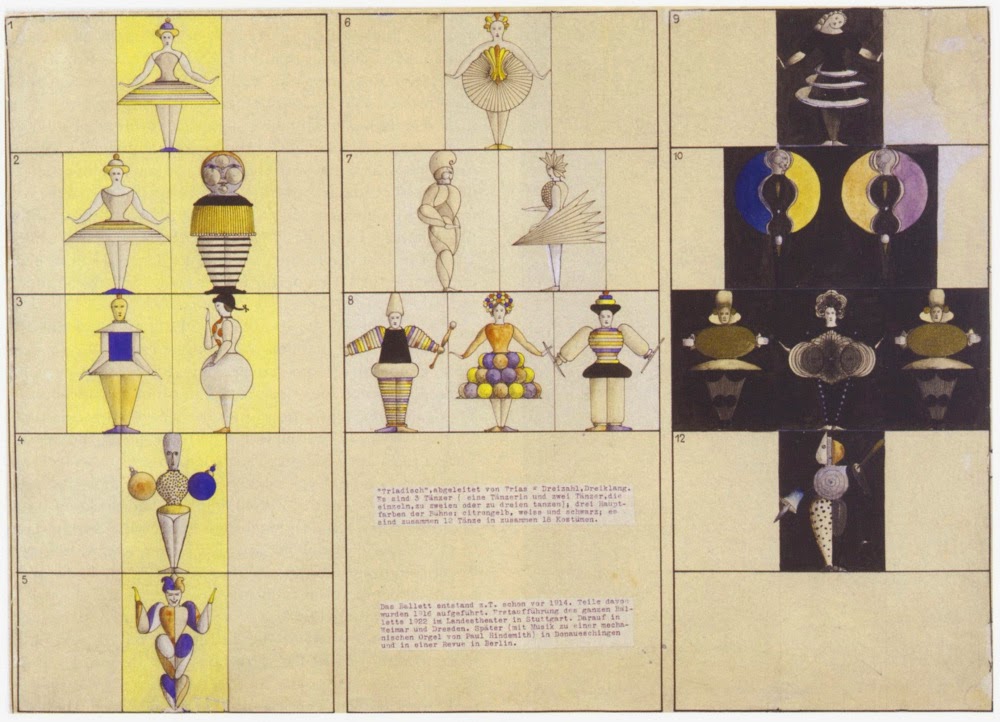 Few reproductions of Das Triadische Ballett have been staged since its initial success in the 1920s. The choreography for the costumes was lost long ago and only eight minutes of the original score, written for a "mechanical organ" by Paul Hindemith survive. This is partially do to Schlemmer's very vague notes and to the fact that that little effort was made to preserve his work after the Nazis stigmatized him as a "degenerate artist" during the Third Reich.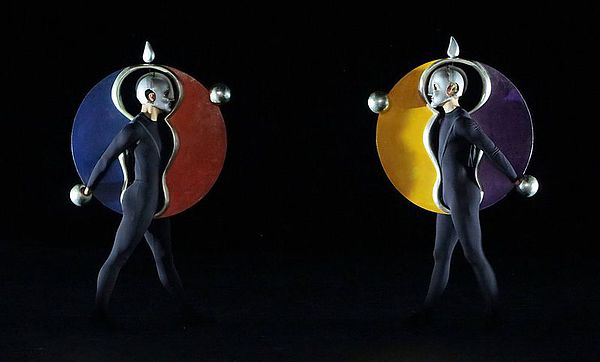 As the name alludes (in English The Triadic Ballet), the ballet is organized into three acts. The first takes place on lemon yellow stage and is a comedic burlesque. The second act, a joyful ode to the pastoral festival, is set to a bubblegum pink backdrop. Finally, the viewer is transported to a transcendent, mystical, and dreamlike realm in the third act which takes place on a stage dressed in jet black.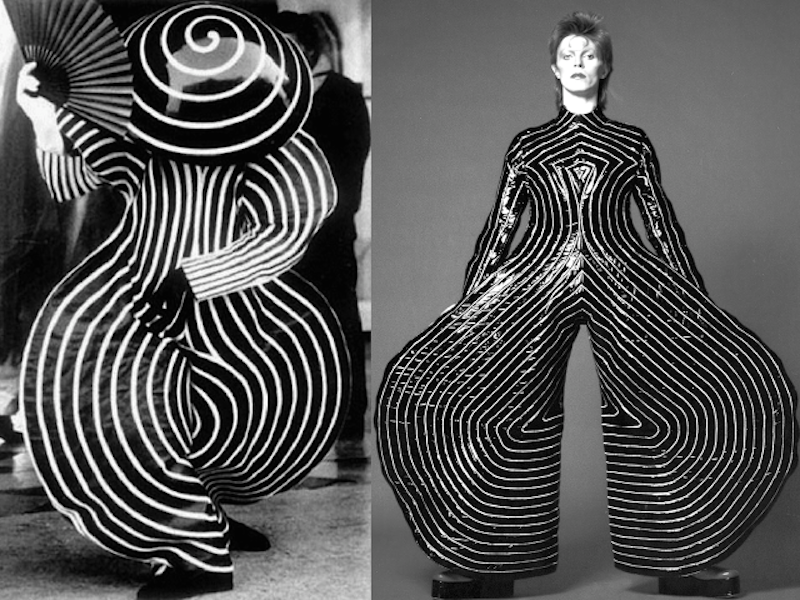 Left: Schlemmer's Ballet costume/ Right: Ziggy Stardust jumpsuit by Kansai Yamamoto. Image provided by Into the Fashion
Sadly, Schlemmer fell into a deep depression in the final years of his life and died in a state of social exile in the year 1943. But his legacy lived on, inspiring artists and designers for nearly a century after his creations came to life on the Bauhaus stage. For example, one of Schlemmer's costumes inspired David Bowie's famous Ziggy Stardust jumpsuit designed by Kansai Yamamoto in 1973.
An exhibition on Oskar Schlemmer's works is currently running at the Centre-Pompidou Metz in Lorraine, France. Though no ballet company is currently touring Das Triadische Ballet, you can watch a filmed reproduction of it from 1970 below:
By Addison Nugent, a Paris-based decadent literature, occult, and Victorian technology enthusiast. She has an MA in English literature and is currently pursuing her PhD in creepy books that no one likes at the Sorbonne. You can follow her on instagram for updates on new publications.