I found another thing I wish I'd been born a few decades earlier for: vintage wallpaper hunting. Suzanne Lipschutz got there before everyone else. She was the first, the original crazy bohemian lady from New York who scoured the earth, from Paris flea market stalls to hardware stores in small town middle America, in search of forgotten wall coverings that nobody else wanted.
She started hunting in the 1960s (Suzanne was in her twenties). Just think of all the undiscovered treasures yet to be bought up by vintage stores.
I love this quote from a 2012 interview Suzanne did with Nowness: "Finding wallpaper, there's nothing I love more. I could sniff it out anywhere; I could ride through a strange town and tell by the building if it had wallpaper in it."
Over her 50 year career, she's sniffed out upwards of 50,000 rolls of rare and antique paper.
In 1965, Suzanne opened her first New York store, "Secondhand Rose" (it was more like a hole in the wall) on Hudson Street. She moved locations several times, growing her collection with each move. Her walk-ins included John Lennon, Woody Allen, Barbara Streisand, Madonna, Martha Stewart and Peewee Herman. Her wallpapers have also been used in movies and television for decades.
These days, vintage paper is much harder to find. It used to be easy for Suzanne to track down in hardware stores. In an era when wallpaper wasn't expensive to produce, hardware stores were distributors. Where they sold paint, they sold wallpaper.
In 1991, Lipschutz donated a significant sample of swatches from her archives to the Cooper-Hewitt design museum (a beautiful museum worth looking into), which are the designs we've been looking at so far. Currently resting in the museum's storage facility, this is just a small selection of nearly 300 designs you can scroll through.
I'm going to stop talking for a moment so you can be at one with the wallpaper… but seriously– these swatches make me emotional.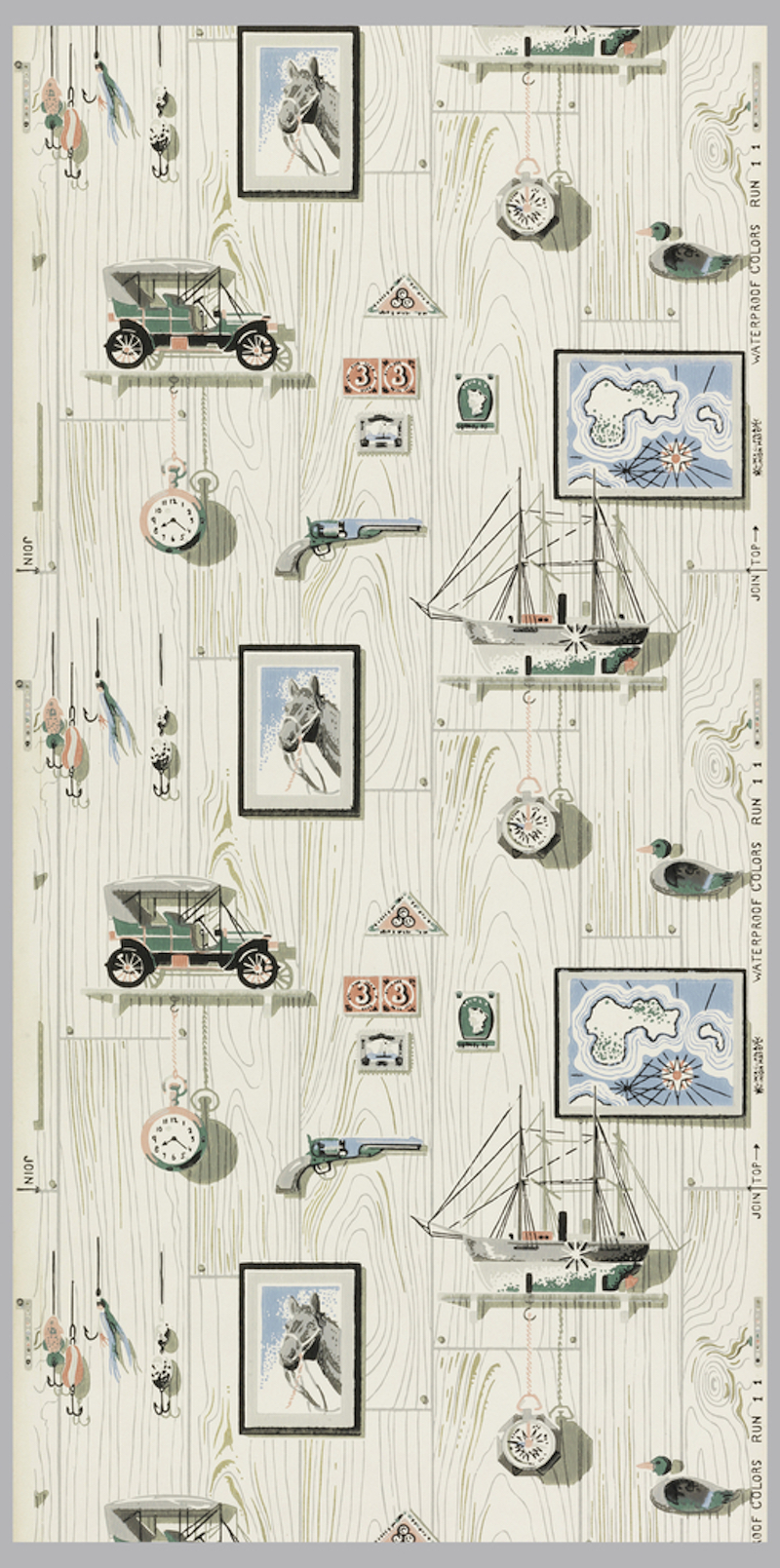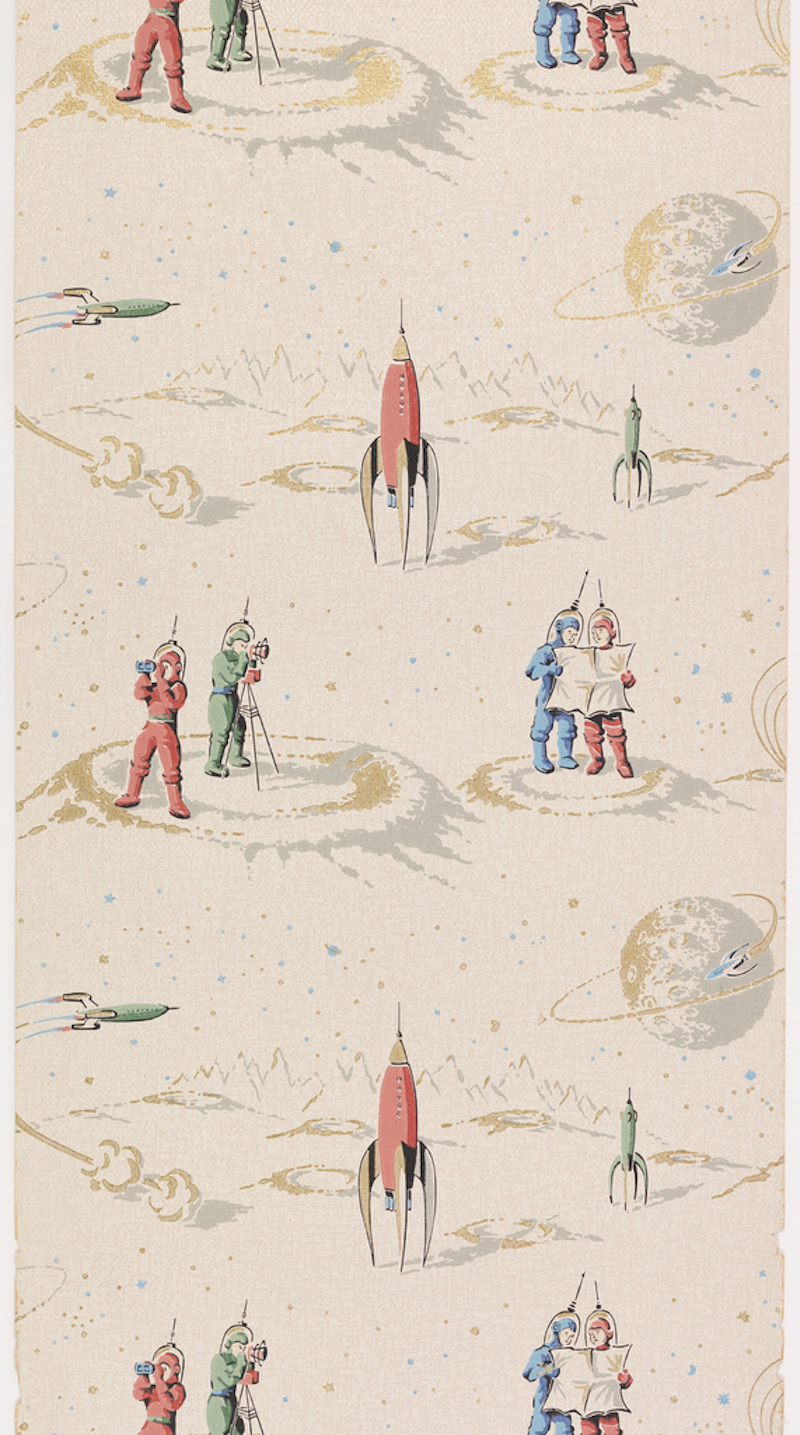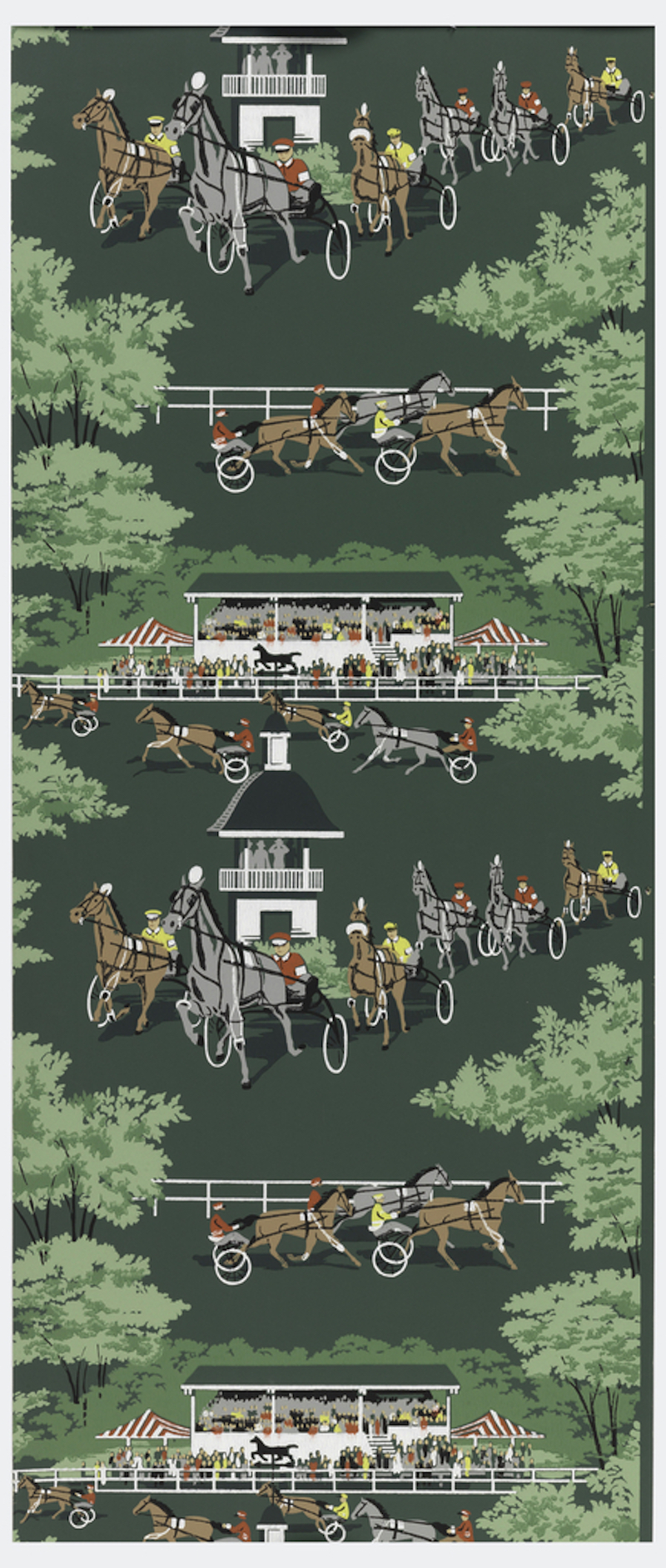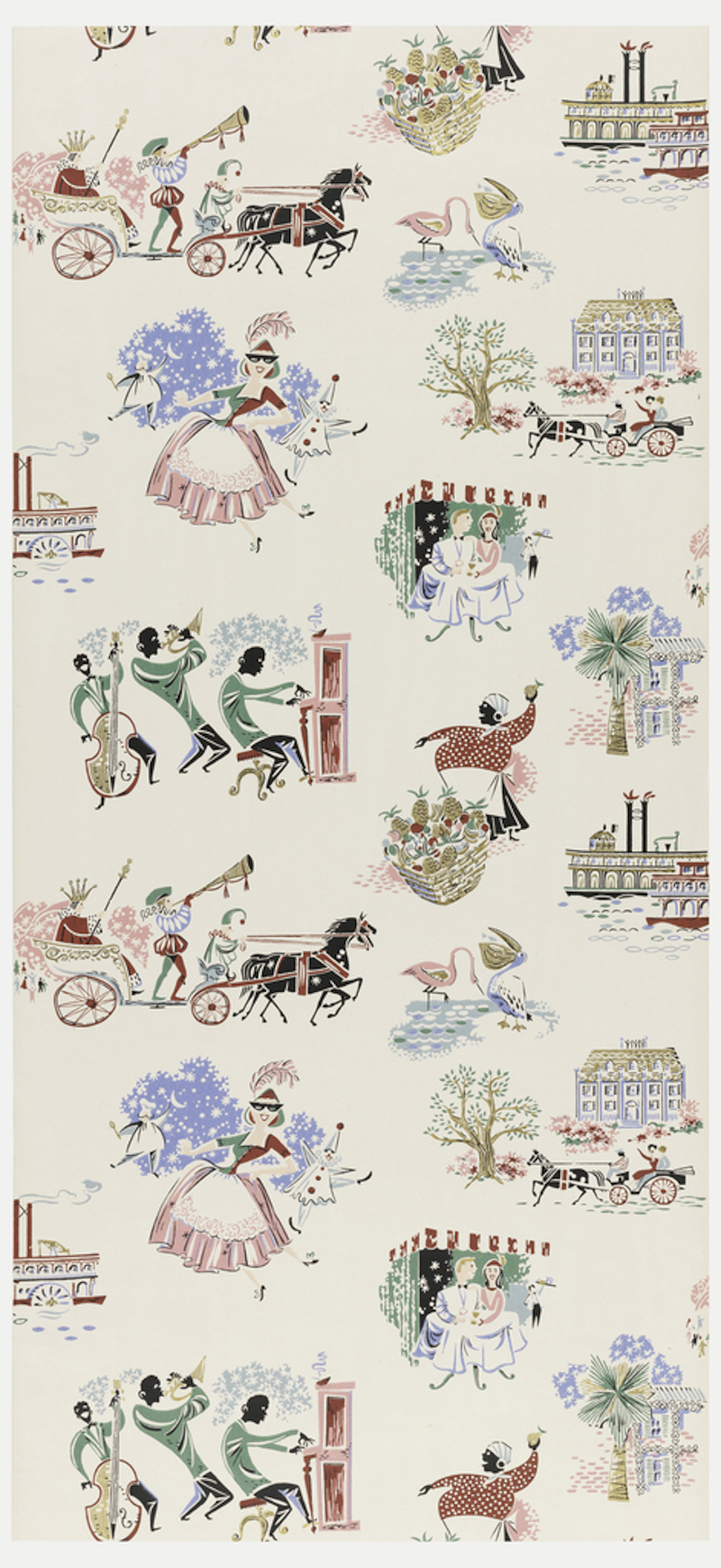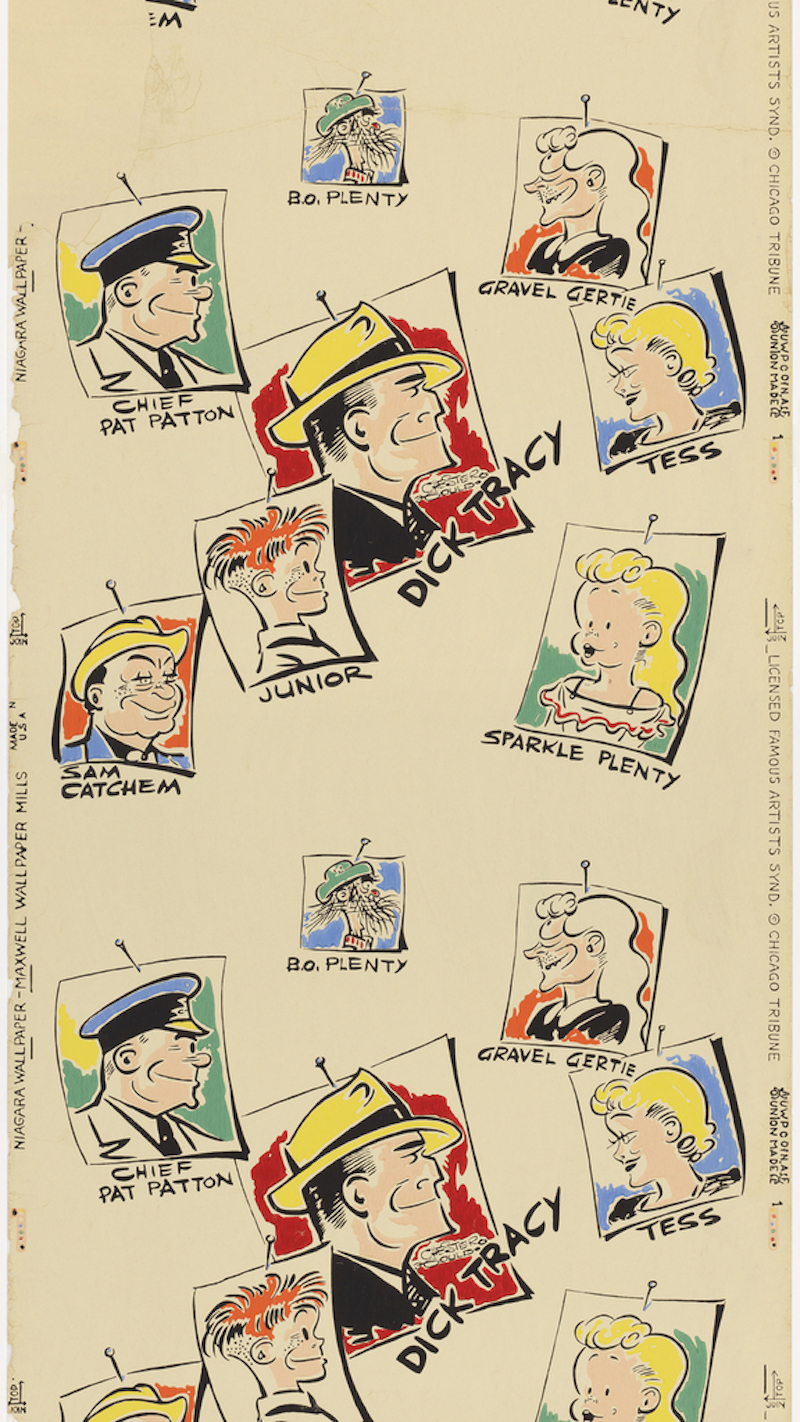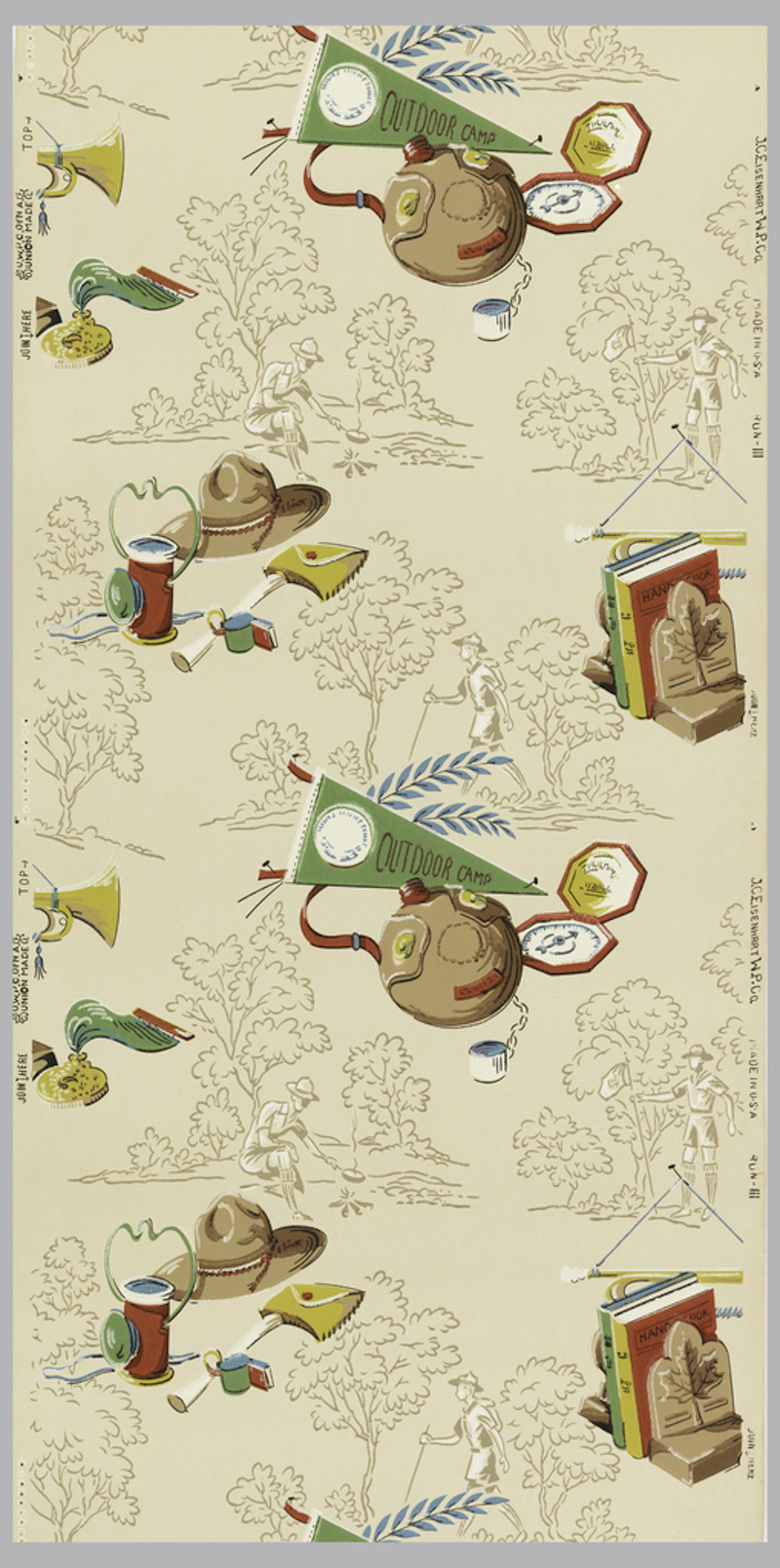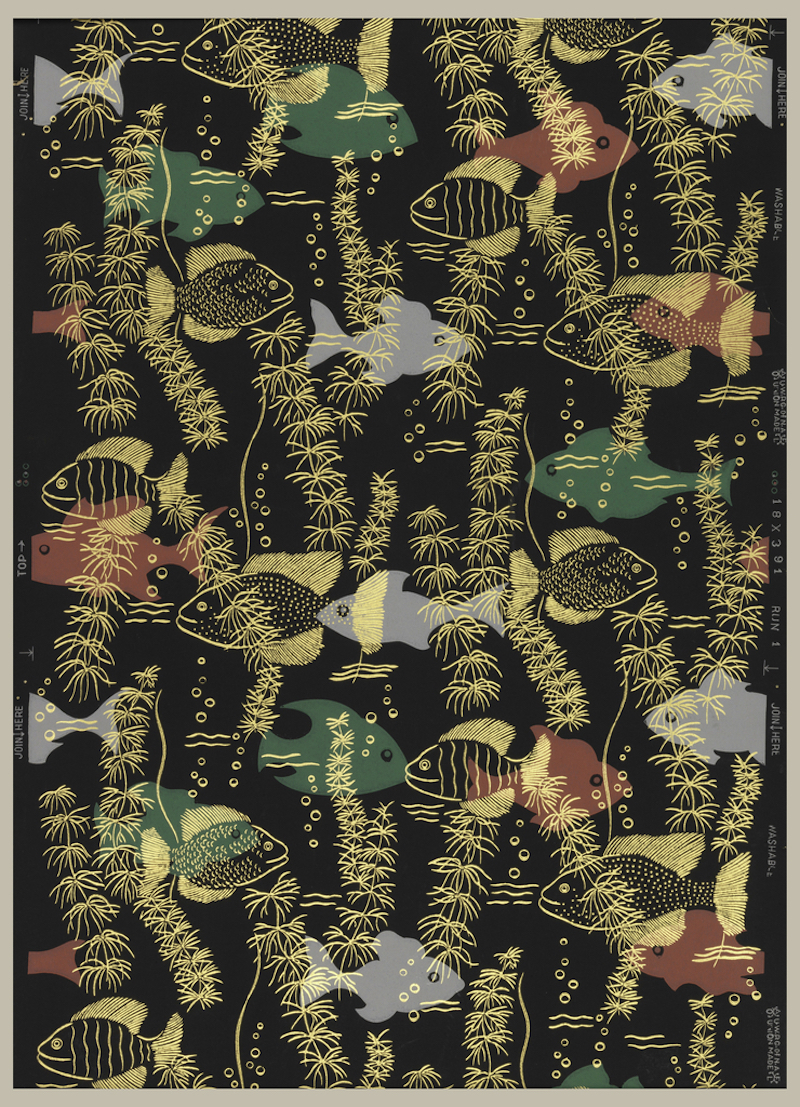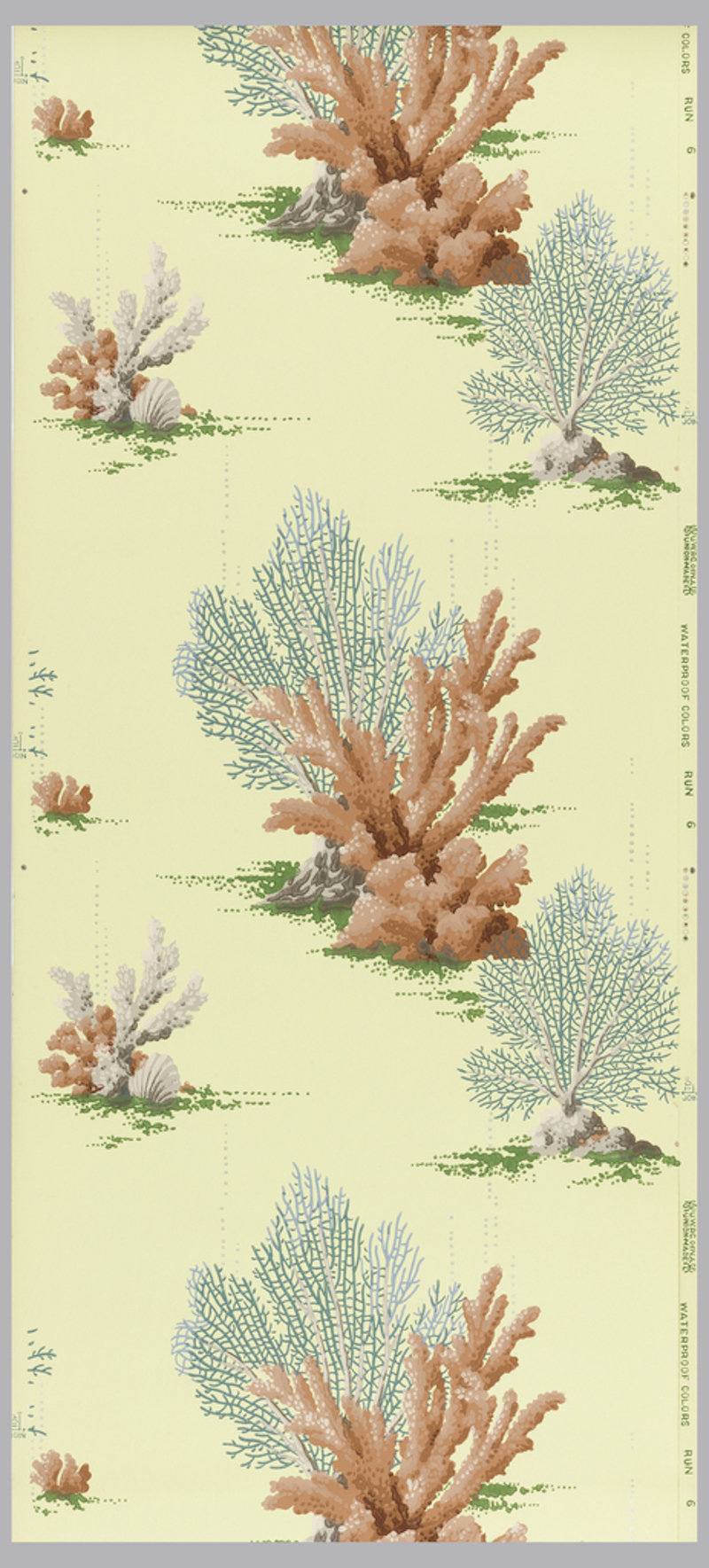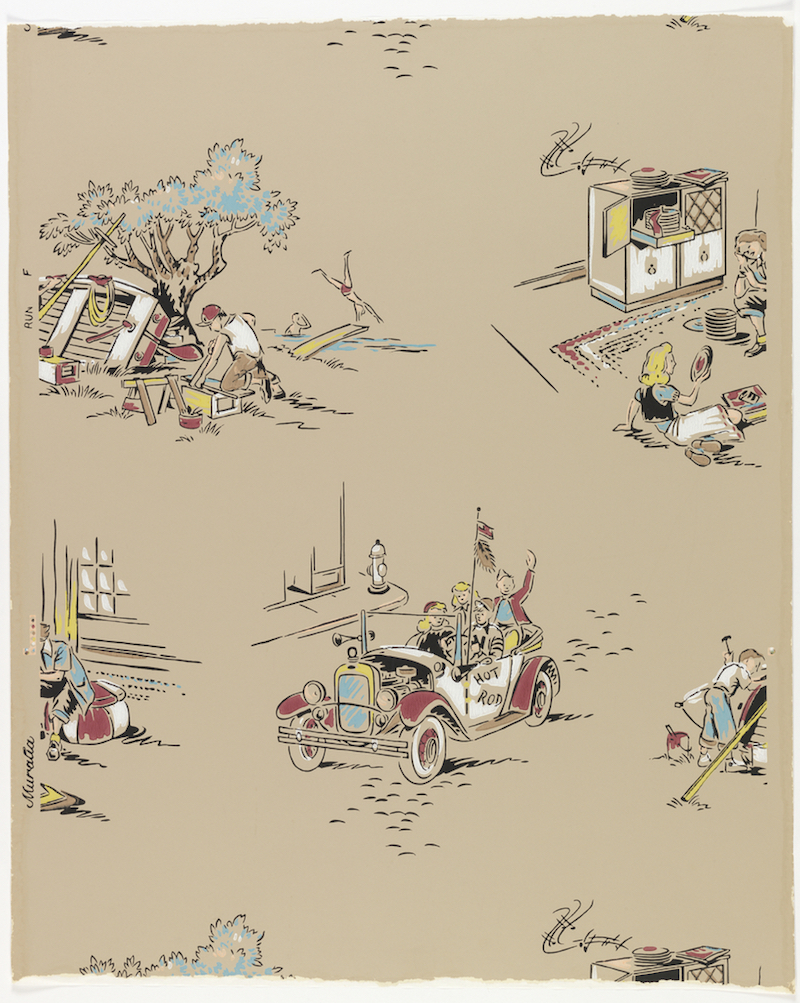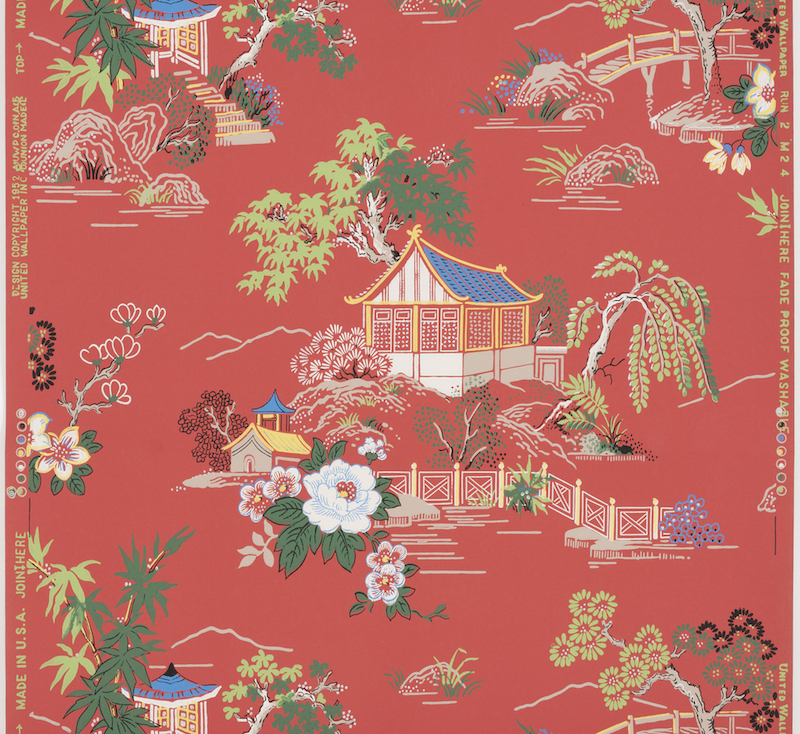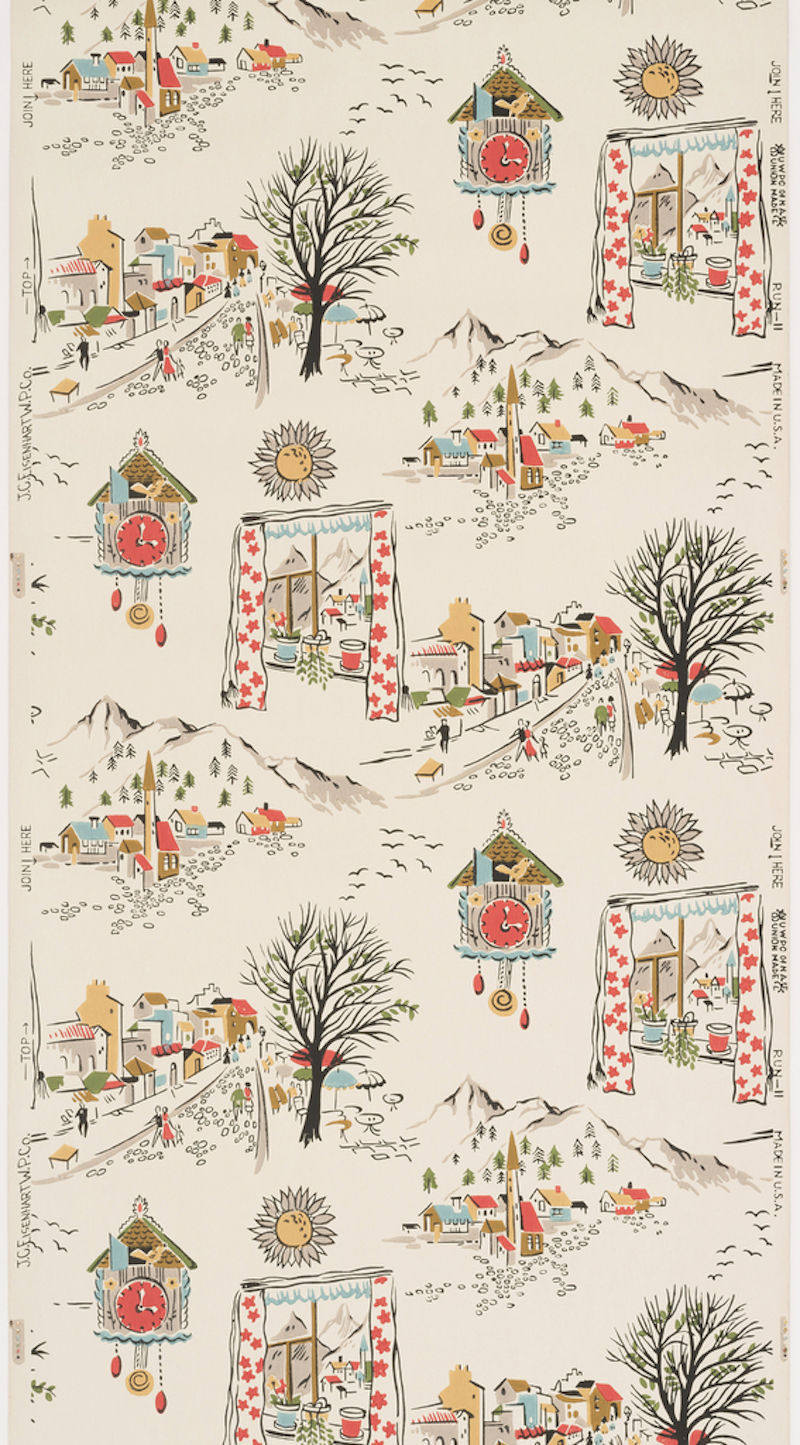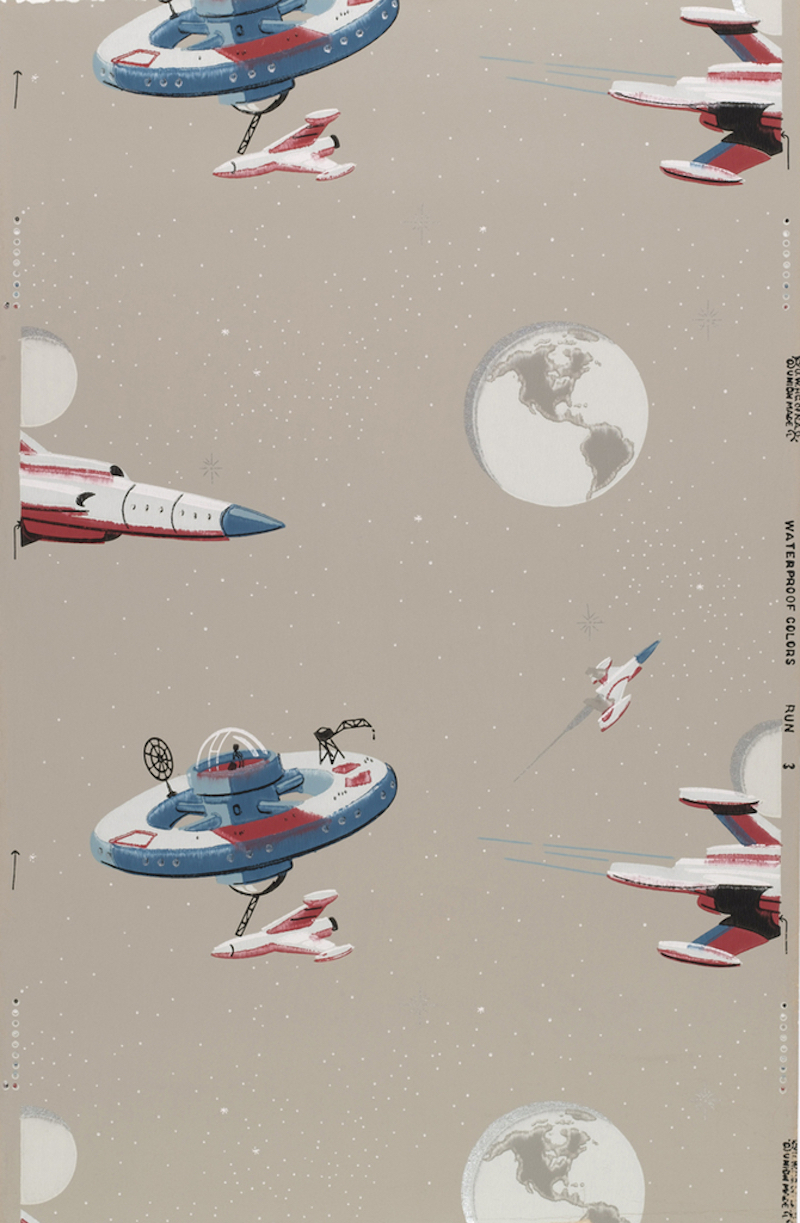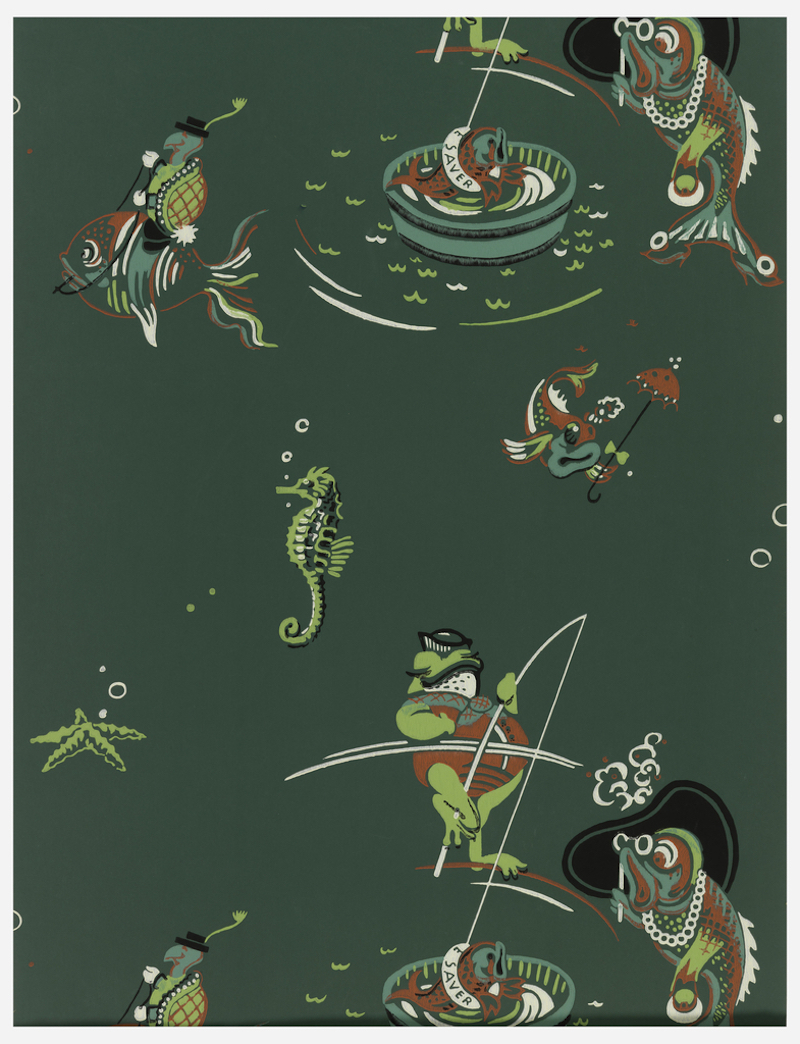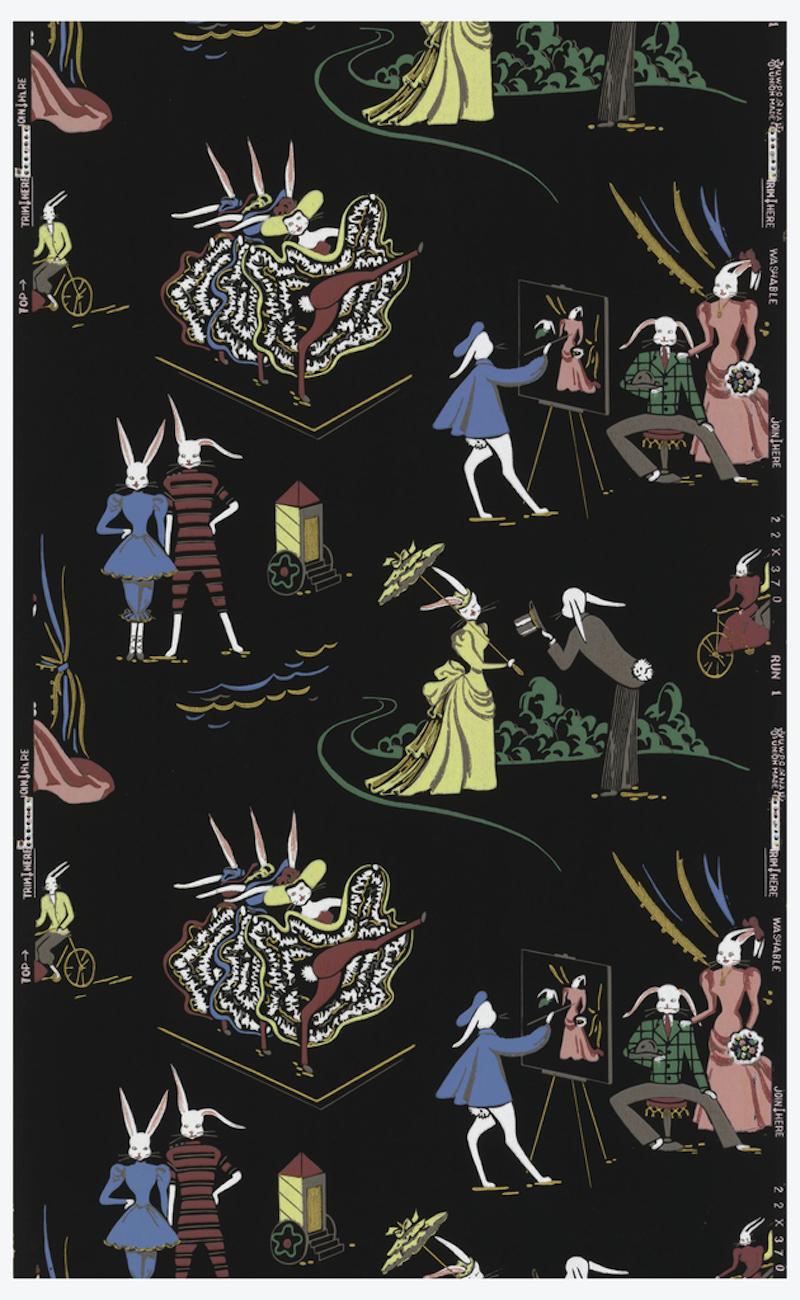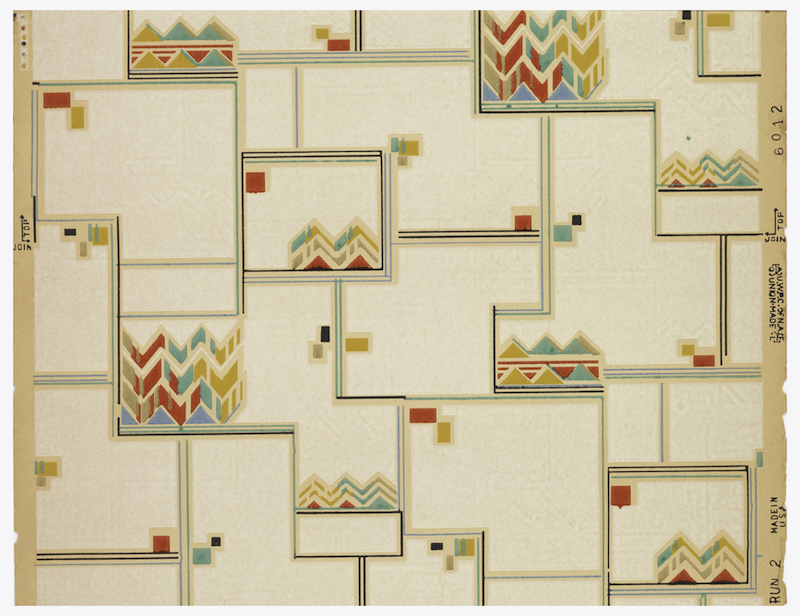 Let's take a moment to meet Suzanne in this 2012 Nowness short movie below. Get ready for that voice…
After 45 years, Suzanne closed her retail store, but all her vintage wallpapers are still for sale are available to view online. You can also make an appointment to look at the sample books at her New York apartment.