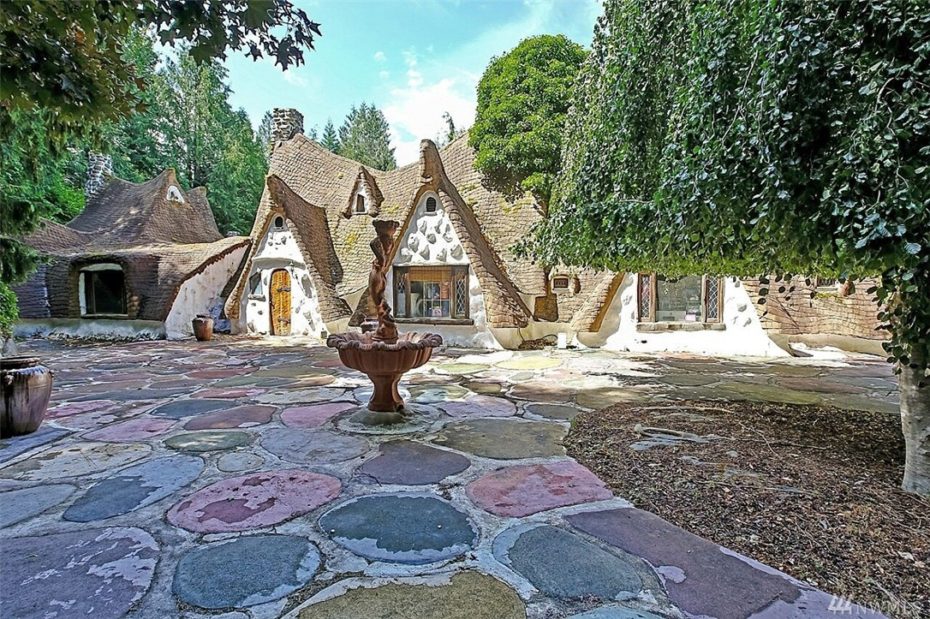 I feel like I have honestly jumped into my childhood storybook as the image of Snow White first coming across the little house that belongs to a group of seven dwarfs, from the Nineteenth-Century German Fairy Tale, waves through my imagination. With no one at home, she can't help but nosey around this enchanting building with its stone fireplaces, hard oval wooden doors and uneven twisty cave like walls. This magical house situated in Olalla, a small town in Washington is everything you could ever want for your own fairytale escape, and yes it is in fact up for sale.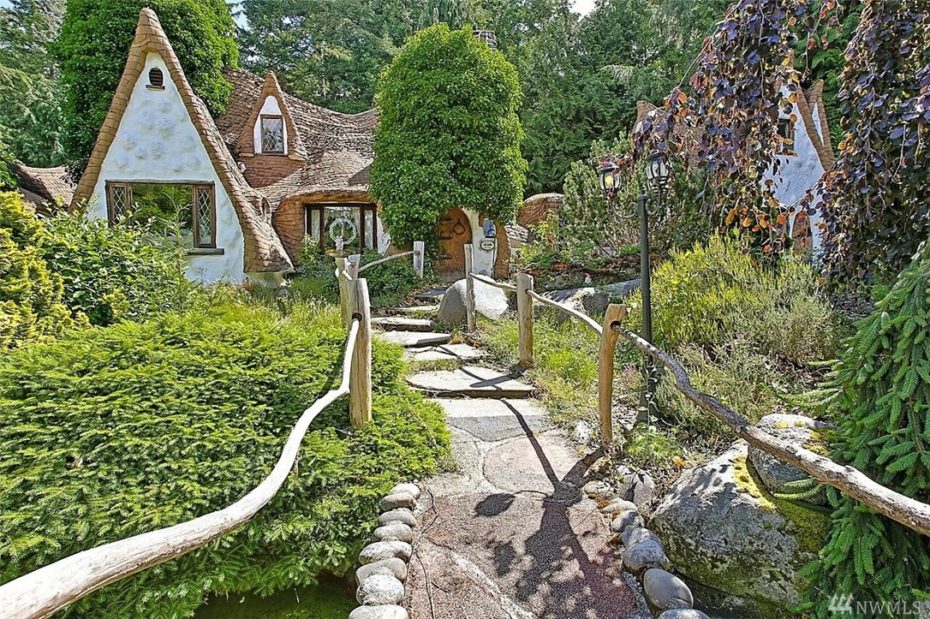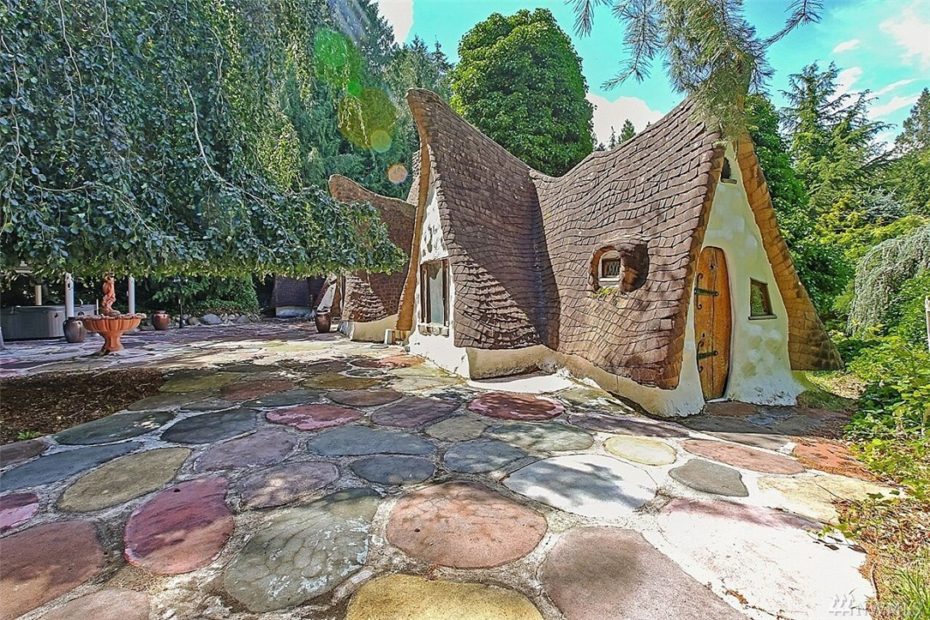 The 4 bedroom, 4.5 bathroom house is on the market for $925,000 and sits among 7.5 acres of land bounteous with overgrown shrubs and trees, although it is safe to say that the address 3395 Hidden Valley Way, in itself would make you tingle under its magic spell.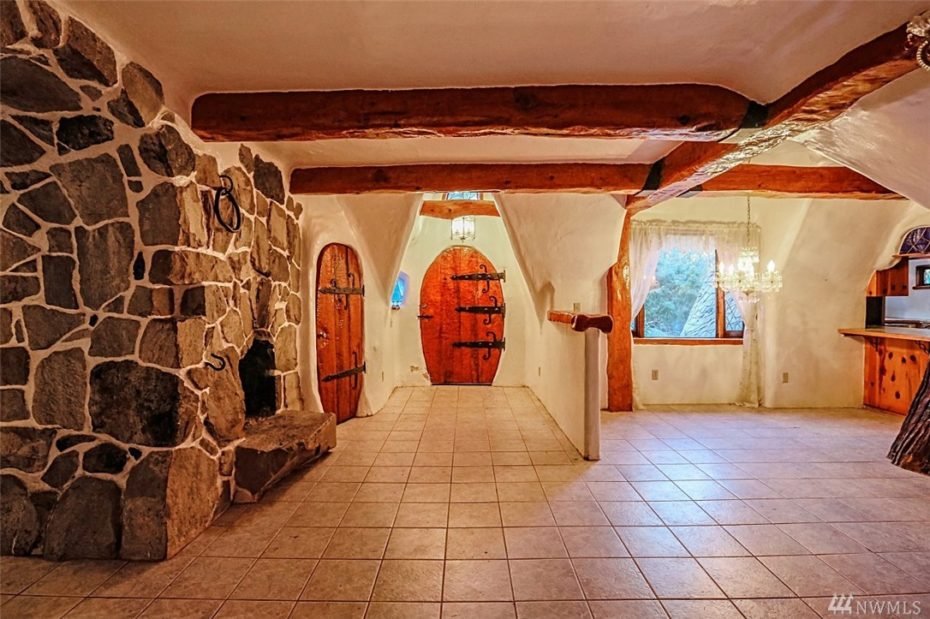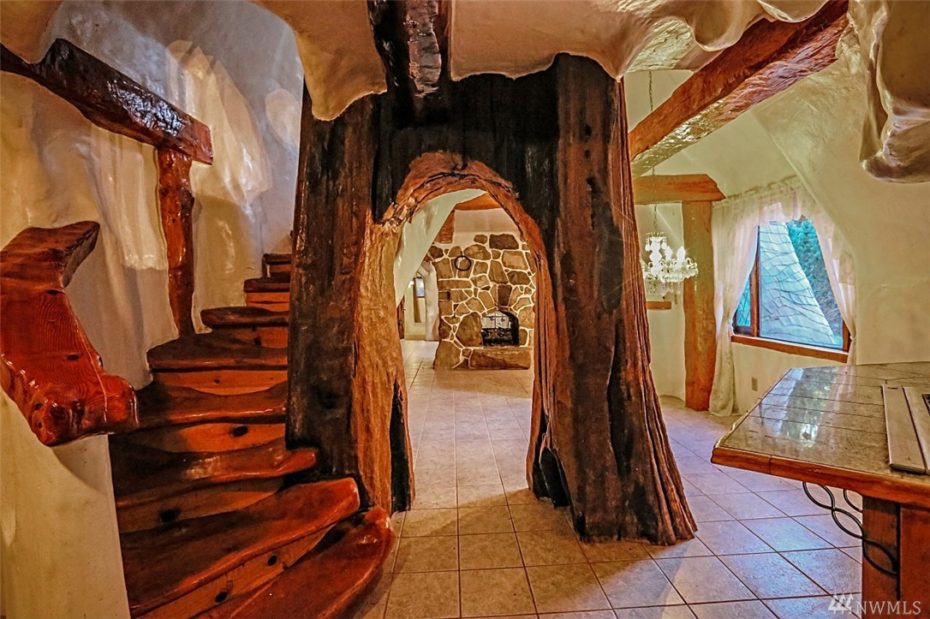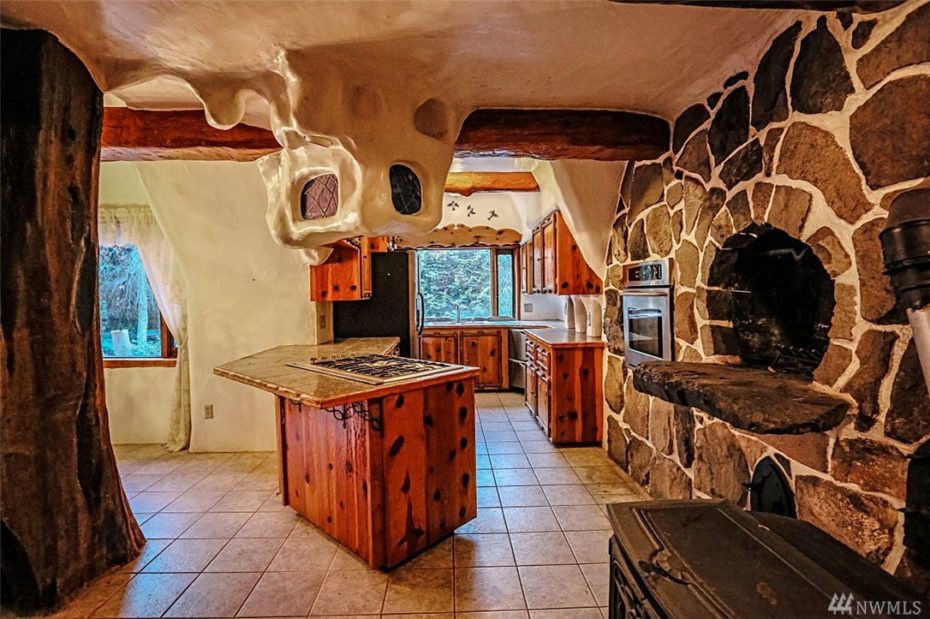 If you manage to get your head under the little doors then you will be greeted by the interior which looks like it has been glazed with icing, so good you could eat it.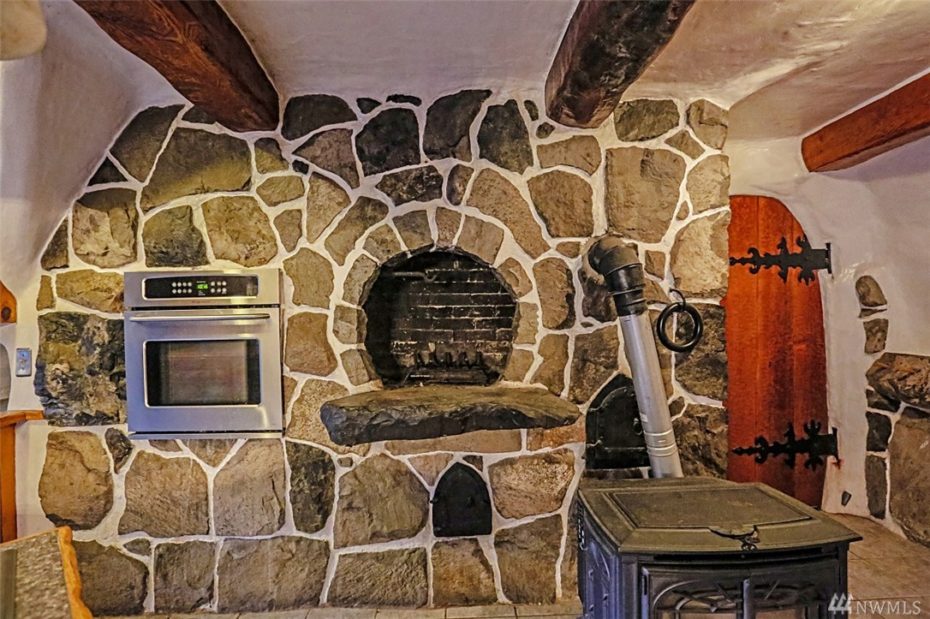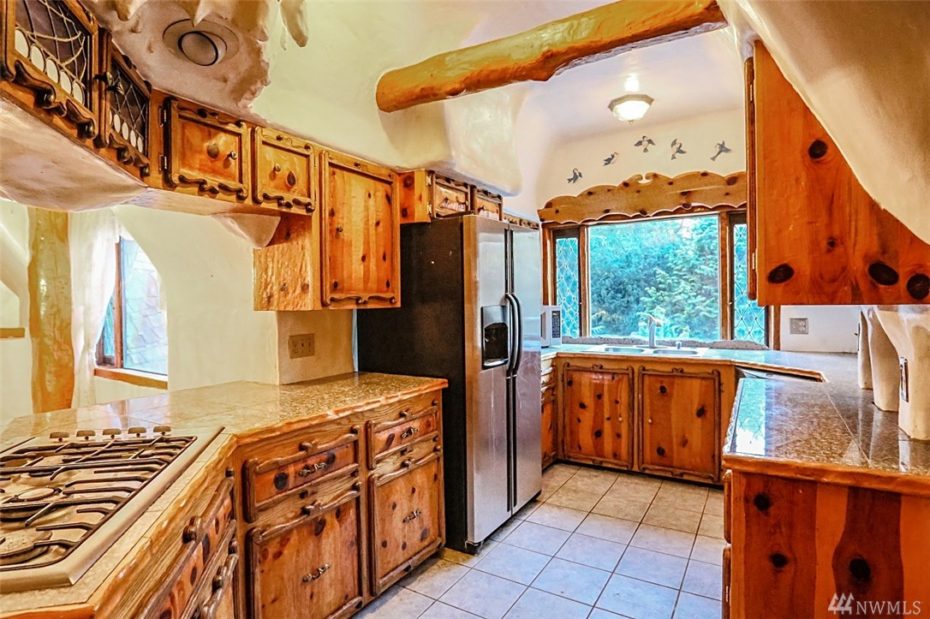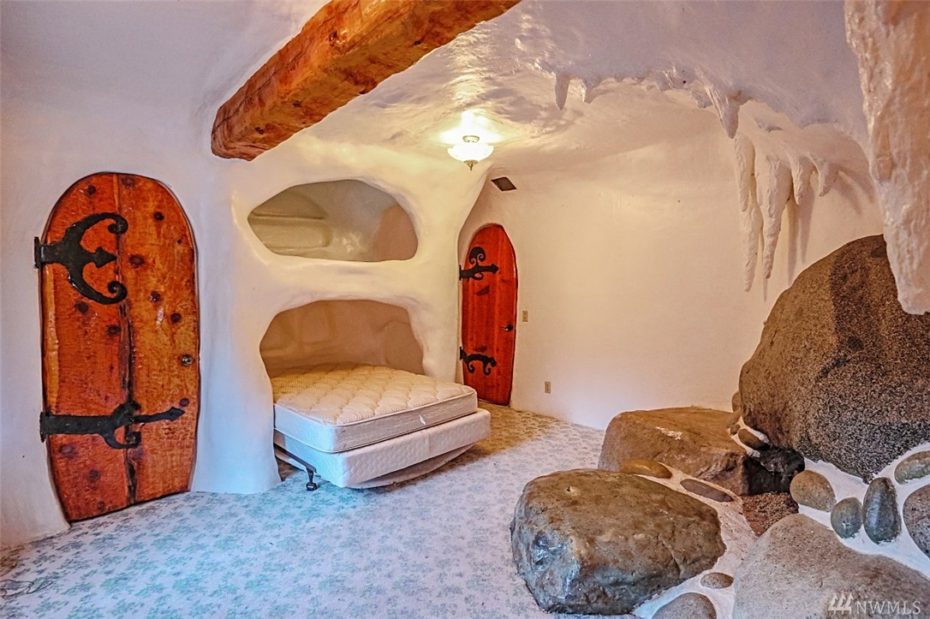 The wooden beams and doors were even hand carved by the dwarfs themselves…well we can imagine anyway as this house truly shows the art of craftsmanship.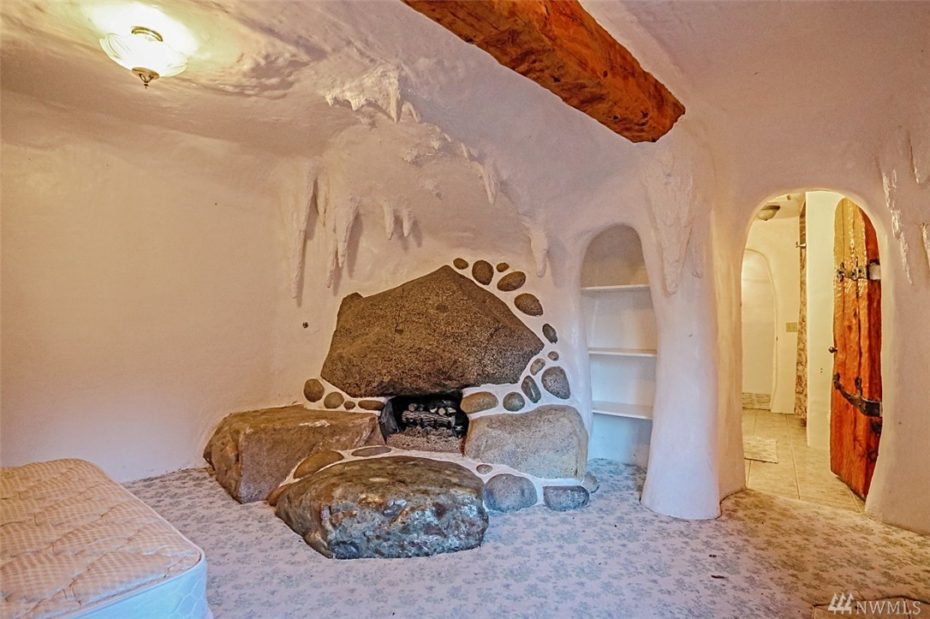 If the house wasn't an enchanting playground in itself, it also comes with a tree house made out of an actual bark of a tree. Who knows who lives there now, fairies, gnomes or perhaps Bashful himself is hiding behind it!
Find the full listing on John.L Scott Real Estate