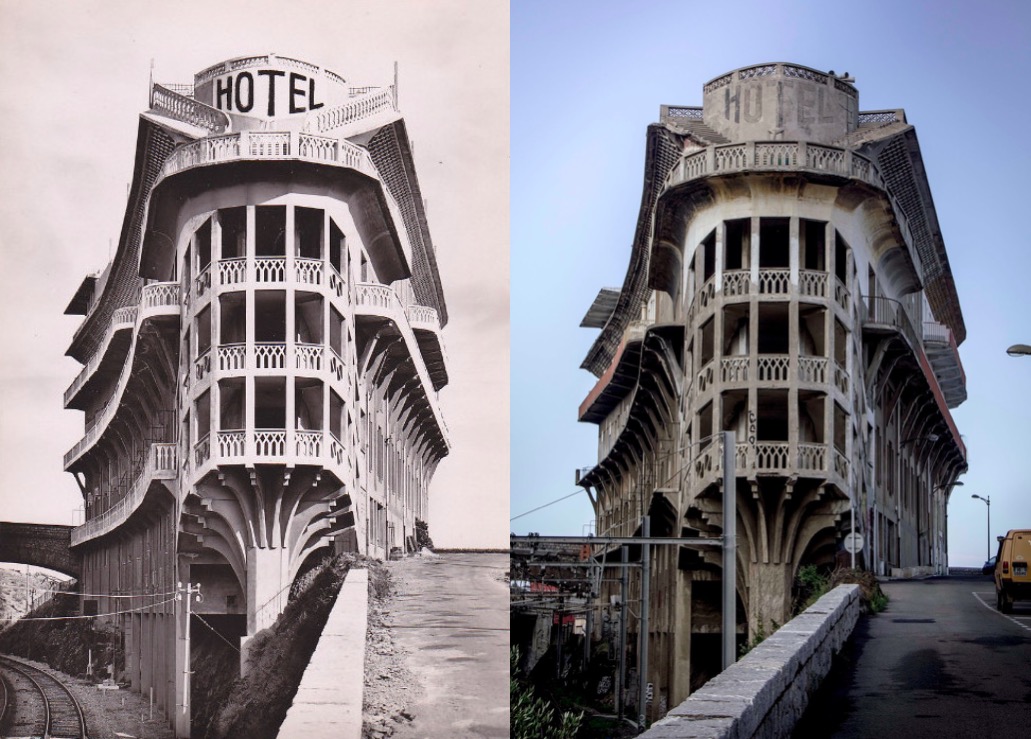 Is it just me or is there something about precariously-positioned hotels called "The Belvedere"? Remember this one I found while 'location scouting' for Wes Anderson? Well, I've found another hotel by the very same name; an Art Deco pearl in the South of France and this one is a bona fide time capsule…
Built by a local architect in the late 1920s, the Belvédère du Rayon Vert teeters above the railway tracks in the southern French town of Cerbère, near the Spanish border. It's unique design makes it look like a ship setting out to sea– but over this years, this luxury hotel of the jazz age has become a little bit more of a 'Titanic' frozen in time…
It once had its own tennis court on the roof and boasted a state of the art cinema, which still remains as it was the day it was built over 90 years ago, empty and gathering dust (I'll show you in a minute) inside the art deco monument. Wealthy tourists would check in to the Belvédère to take a break from their long railway journeys traveling from northern parts of Europe to sunny Spain.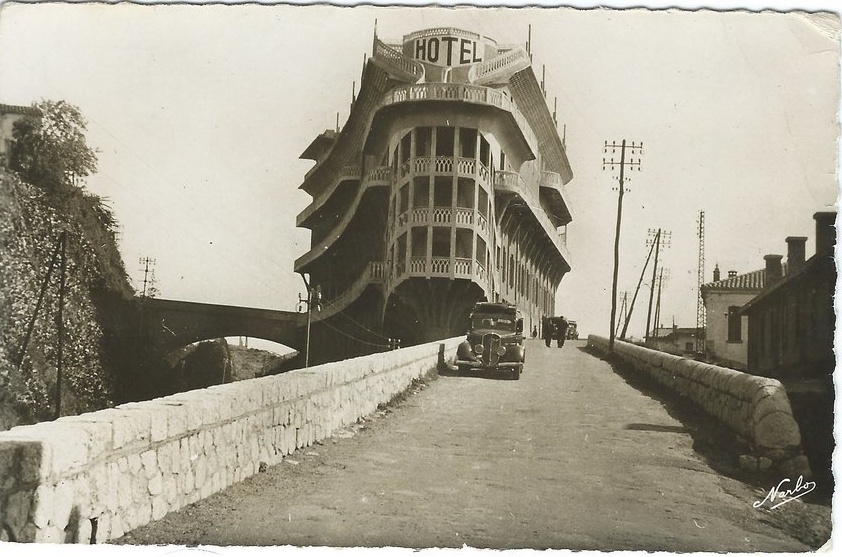 The Spanish Civil War and then the Second World War would end this glamorous époque for the Belvédère and the hotel would spend the next few decades slowly falling further and further into ruin.
Having officially closed its doors nearly 35 years ago in 1983, the hotel Belvédère is not technically a hotel anymore…
The Belvédère today offers ten of its original suites as refurbished self-catering vacation apartments that can by rented by the week at €350. Still owned by the same local family, the hotel recently underwent some modest restoration to the facade and the "concierge" tries to retain remnants of its lost elegance. After all, the building has been a registered historic monument since 1987.
If you haven't the time to stay for a week, you can still tour the halls of this historical hotel everyday at 4pm for €5.
Travel through time up the art deco marble staircase, pass the museum-worthy reception desk and admire the uninterrupted sea views from the former ballroom, now humbly furnished with a make-do muddle of plastic chairs and the occasional antique table. The notably fading frescoes were part of the original hotel's decor, painted by a friend of the architect Léon Baille.
The concierge lives on site and knows plenty of stories that unfolded behind the Belvédère's time-worn walls. And the cherry on the cake– take a seat in that incredible cinema…
It reminds me of that abandoned secret cinema of the Sinai desert.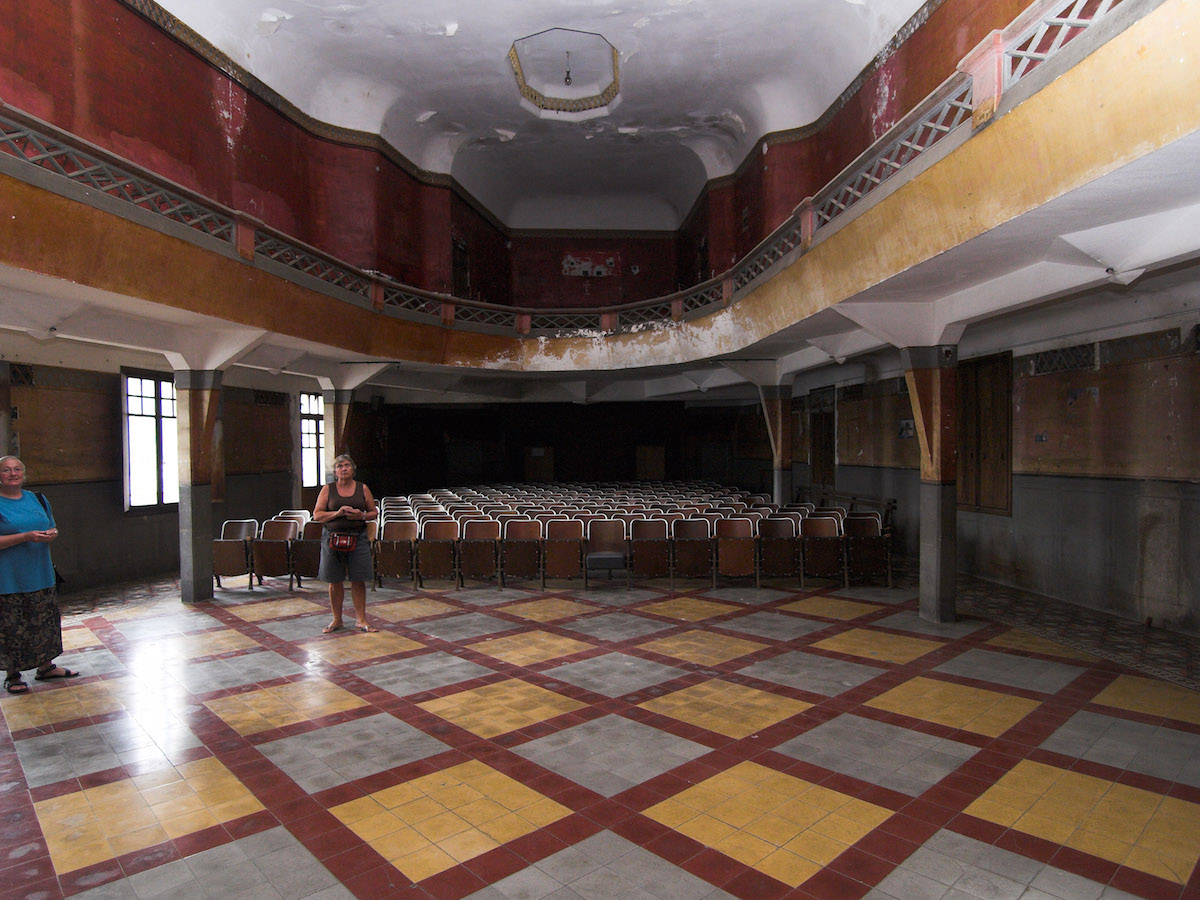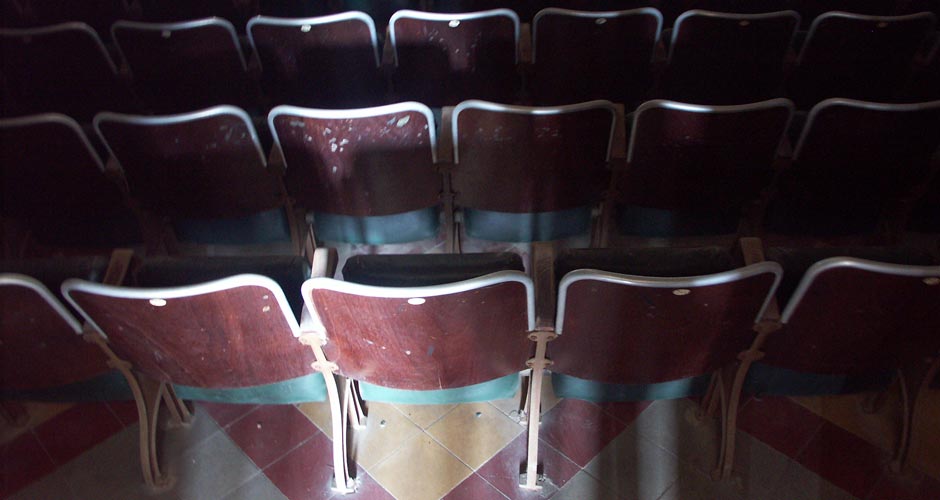 While this movie theatre is stuck in 1928, it's not entirely forgotten. Since 2005, a local film festival has taken place every year at the Belvédère, open to all filmmakers for submissions. The winning prize is a residency at the Belvédère for writing and or scouting an upcoming film. This year's festival takes place from September 28th – October 1st.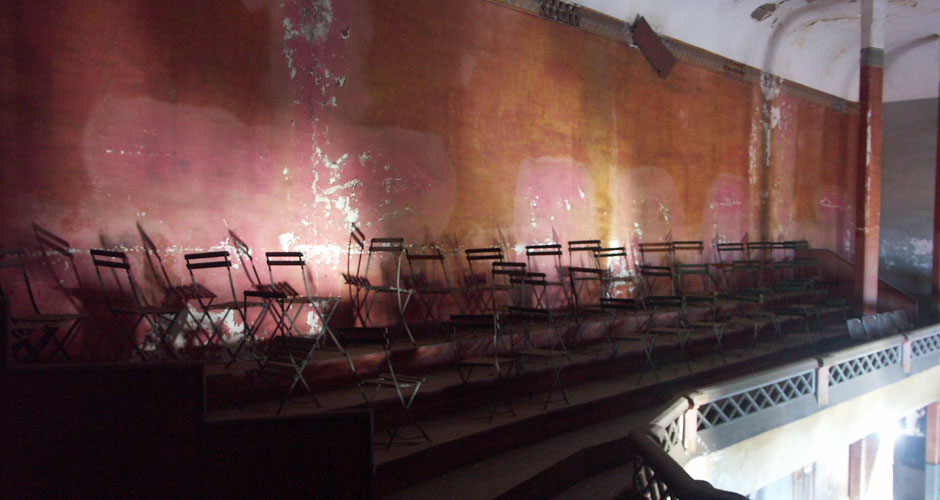 Pink hallways! How very Grand Budapest…
Oh and this is how the rooms used to look: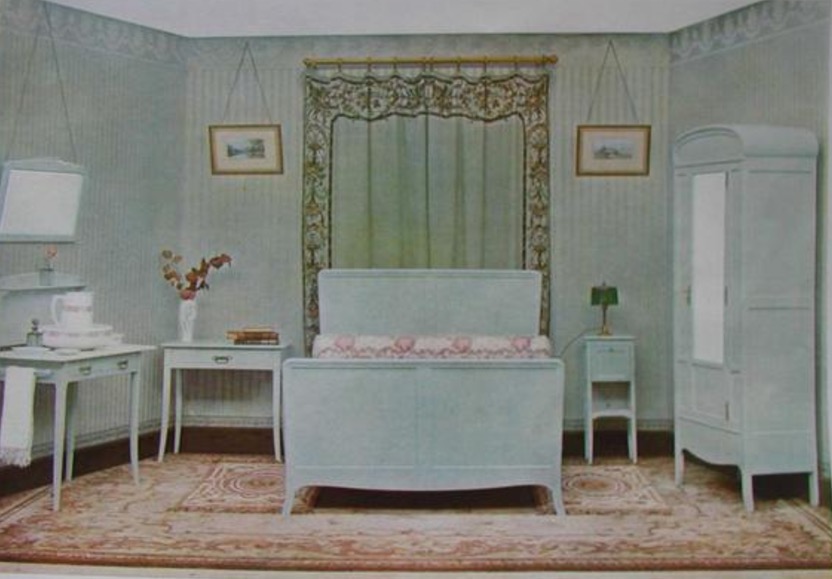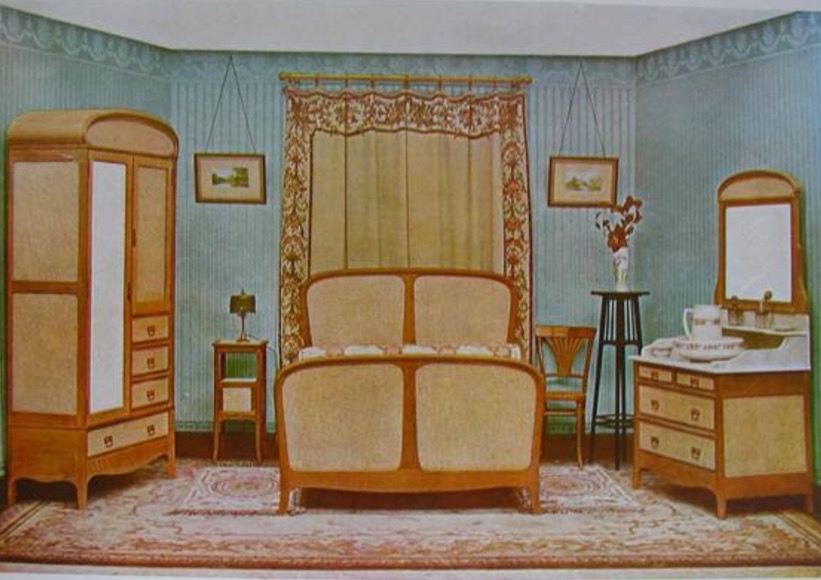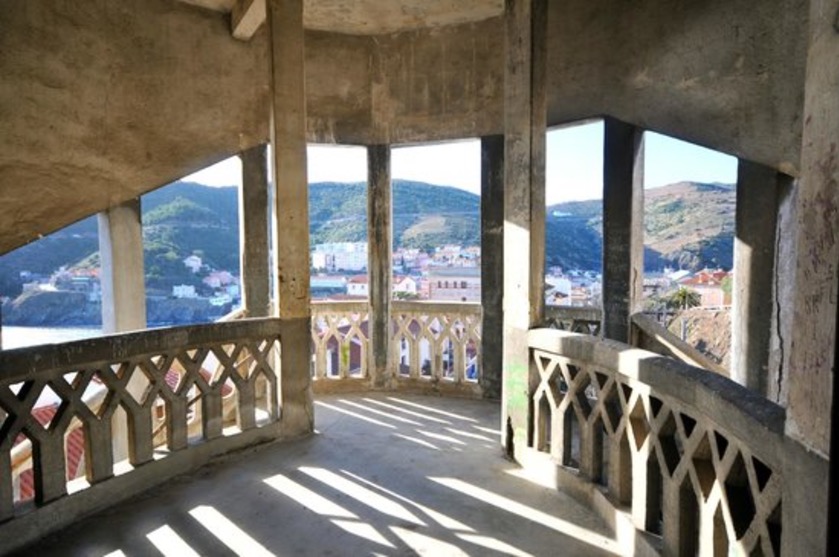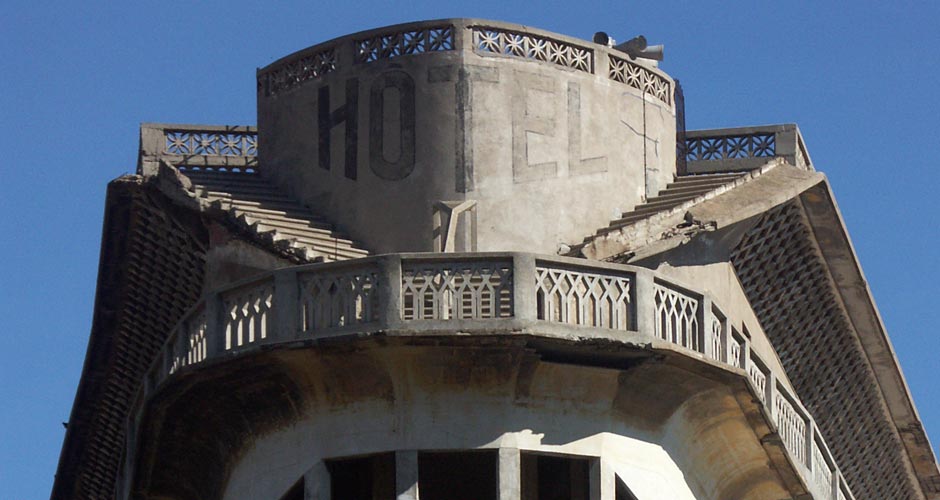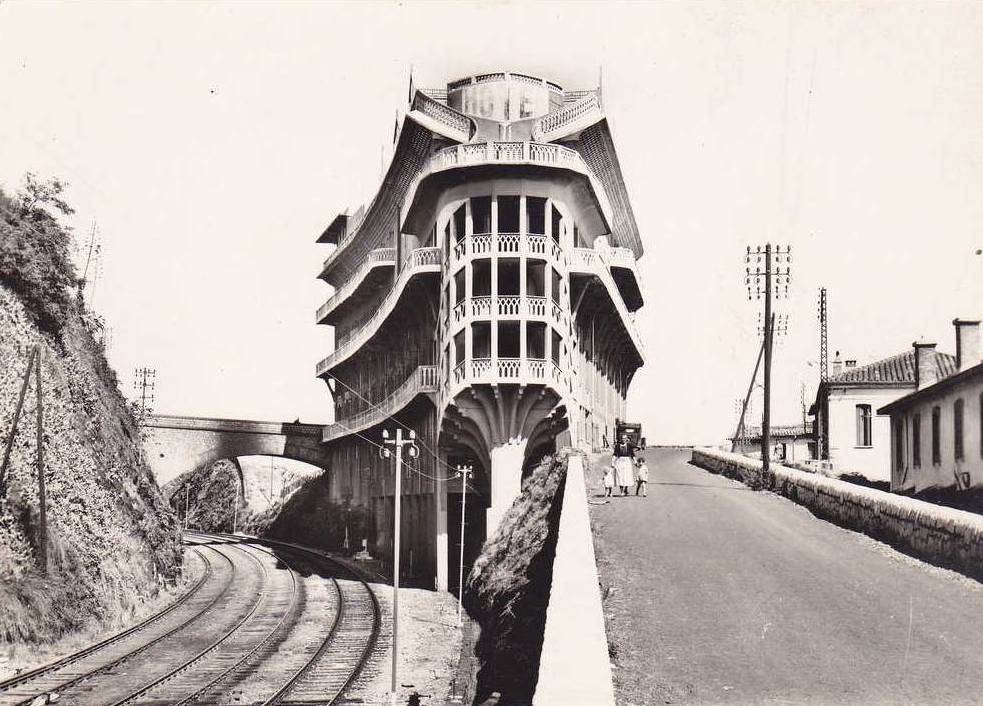 To stay at the Belvédère du Rayon Vert, you have to like trains and the nostalgic melancholy of lost elegance from another time. I'm in.
For reservations, call 04 68 88 41 54. That's right, there's no website. How 1920's of them.
As usual, you know where to find me, location scouting for more accidental Wes Anderson on Instagram.