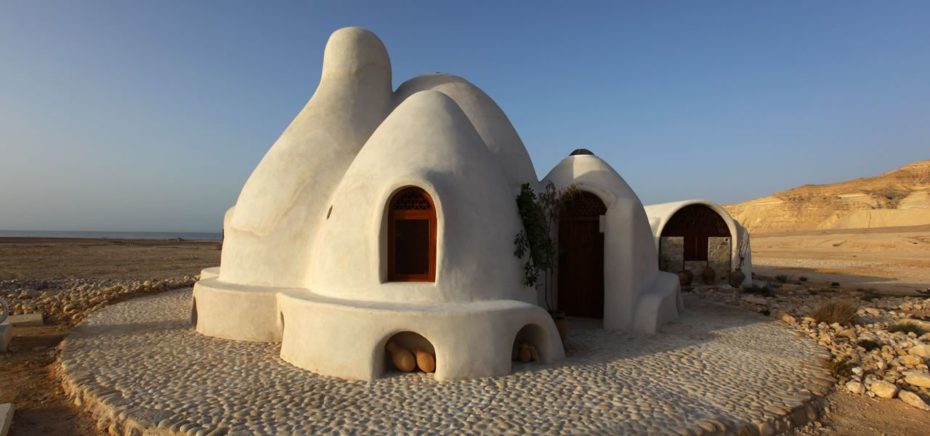 There's been a heinous misconception about life on Mars. We've been told it will be dusty and lonely, a woebegone frontier to be endured. But then we found Nader Khalili (1936-2008), the designer who spent his days bettering what we'll just call interplanetary architecture: sidewalks for the Moon, eco-villages, and Mars friendly houses that feel more like some Greek island dream than an apocalyptic plan…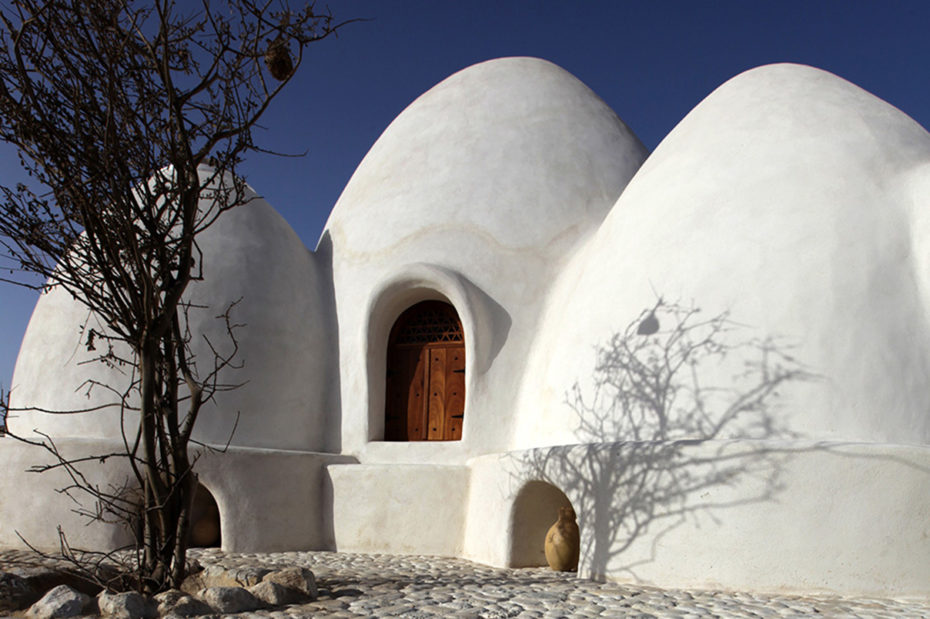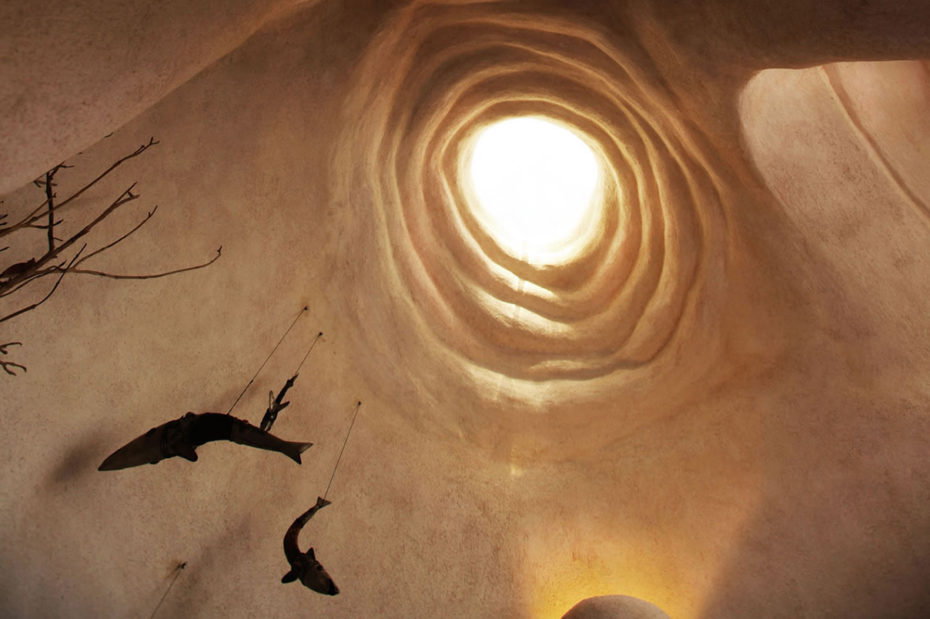 They're called "SuperAdobe" houses, and they're the iconic dwellings of Khalili's nonprofit, the California Institute of Earth Architecture (CalEarth). "SuperAdobe is a form of earth bag architecture that uses long sandbags" (or SuperAdobe Bags)", explains his team, "[using] few tools, Khalili devised a revolutionary system that integrates traditional earth architecture with contemporary global safety requirements."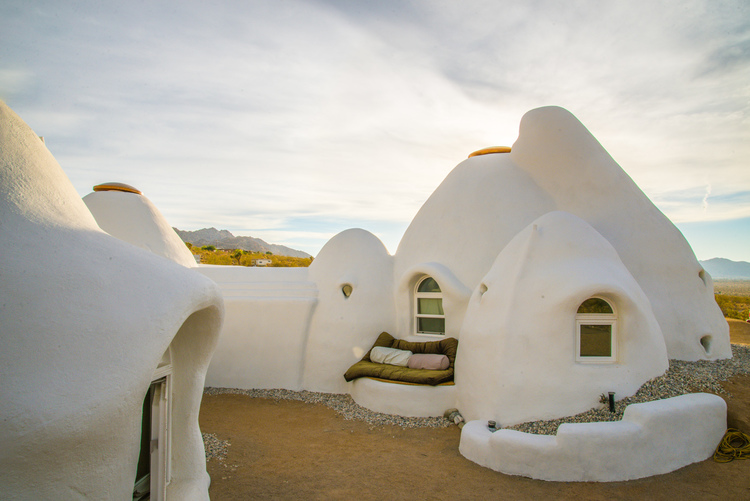 Not only do they pass intense California earthquake codes, for example, but they've proven to be real contenders for intergalactic habitats. "In 1984, Lunar and Space habitation became an integral part of his work," explains Cal Earth. He even presented his design system at the 1984 NASA symposium, Lunar Bases and Space Activities of the 21st Century.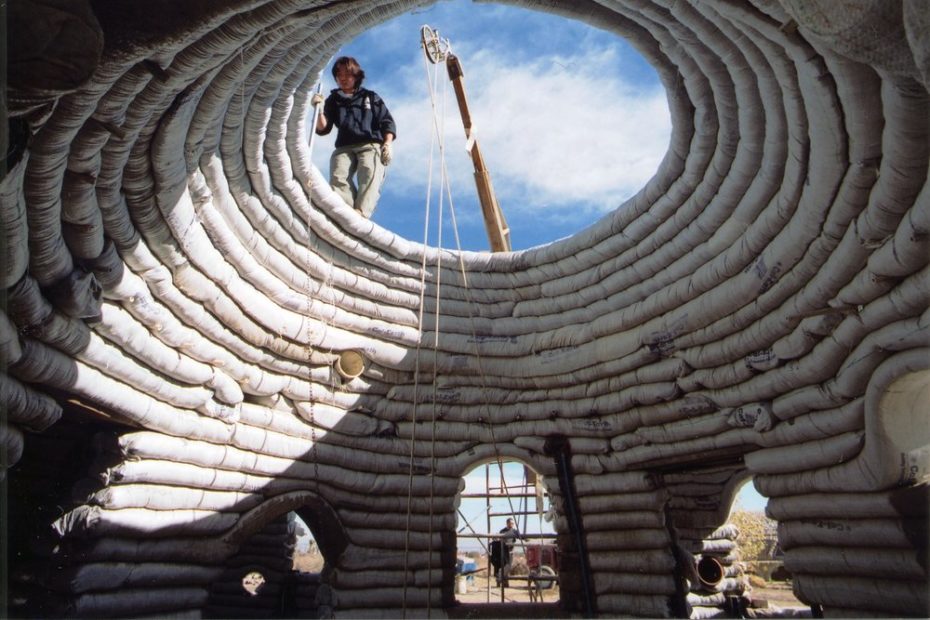 But the roots of these SuperAdobes are much more down to earth, the product of "years of mediation" and a nod to Khalili's Iranian heritage. Inspired by traditional earth architecture from the deserts of Iran and adapted for modern usage, they're meant to engage the entire family in the building process.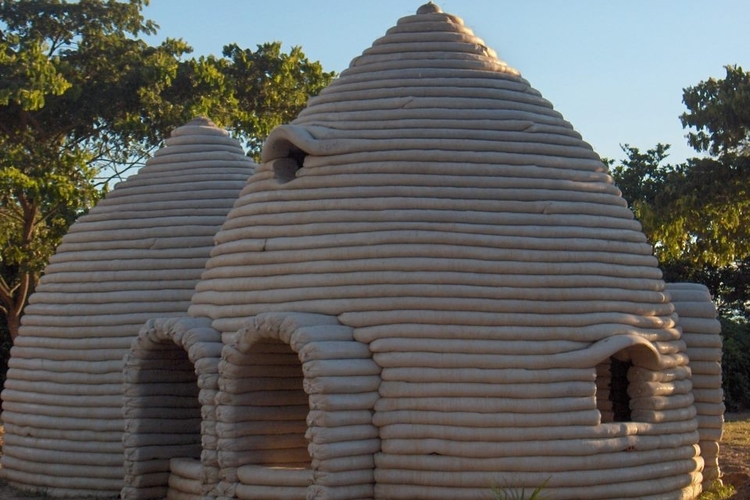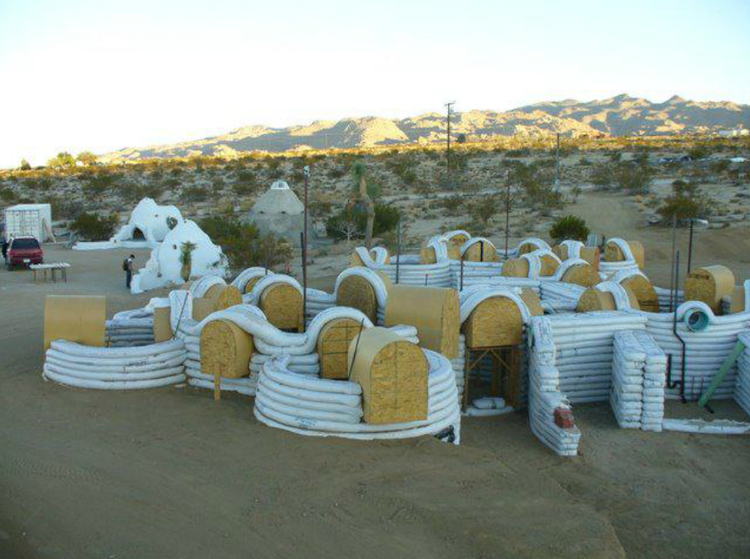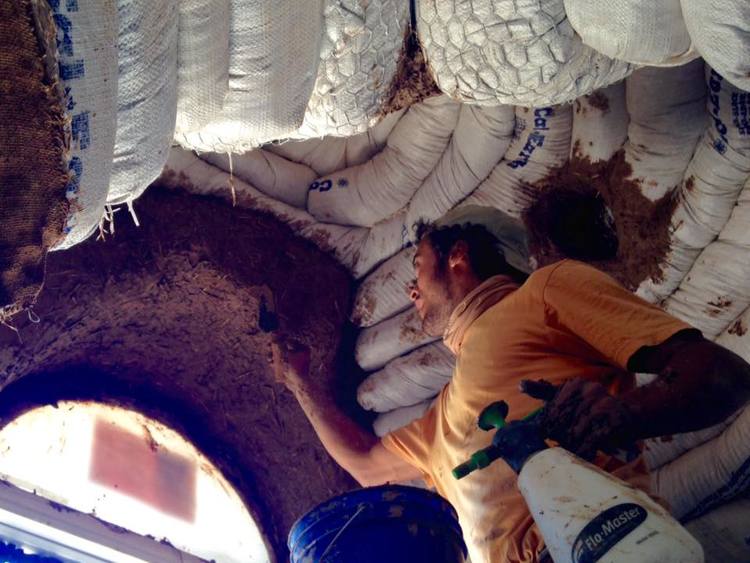 When it comes down to it, the building feels a bit like making one giant sandcastle.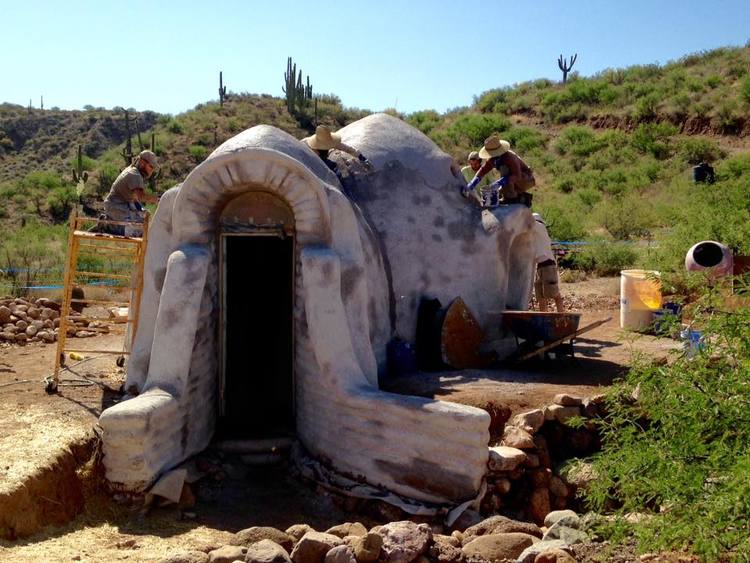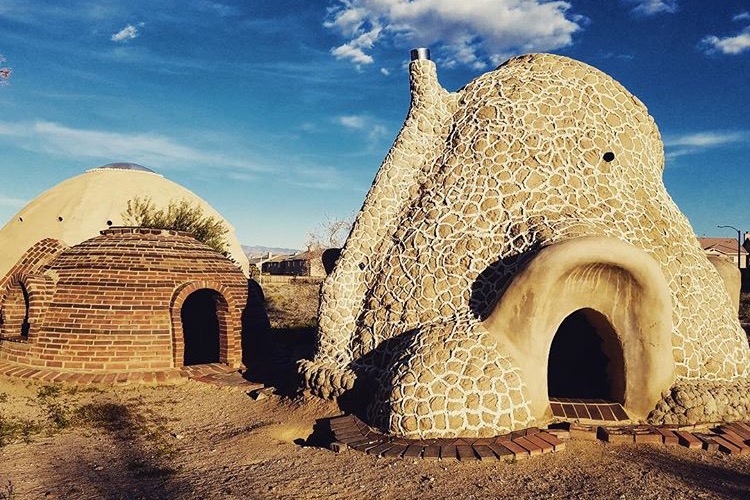 Just have a look at some of his other homes, like the "Earth One Vaulted House" which is a 2,000 sq. ft home with 3 bedrooms, 2 baths and a 2 car garage, or "Mars One," a "prototype for lunar/martian colony design" that Luke Skywalker would've been right at home in (it's even got a little fireplace inside):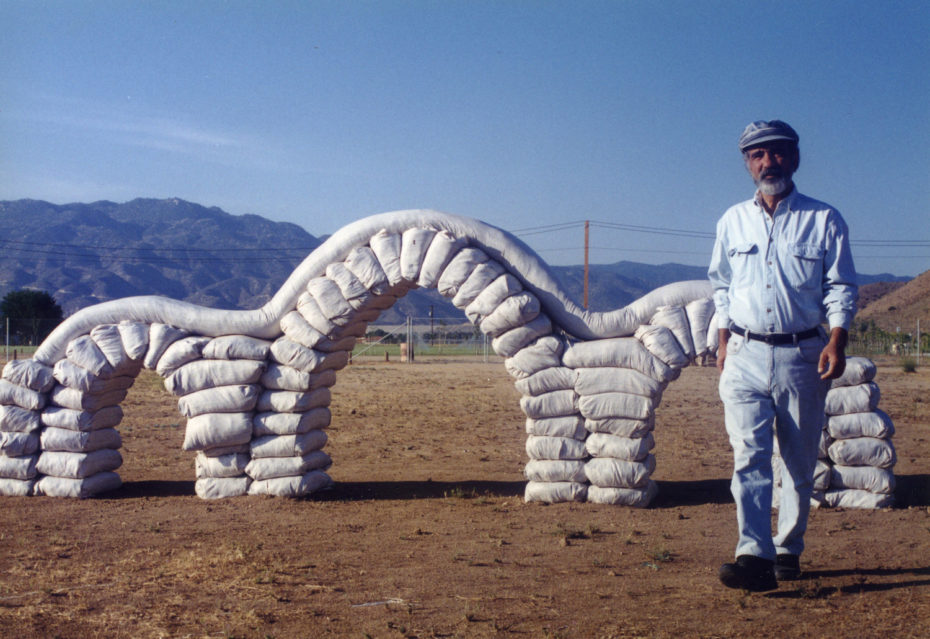 "I grew up among the poor," Khalili told Reuters in 2001, "I am one of nine children, and constantly knew need. I never forgot, so now I'm responding." So when he wasn't prepping his homes for outer space, he was making sure they spoke to the on-Earth need for affordable, easy housing.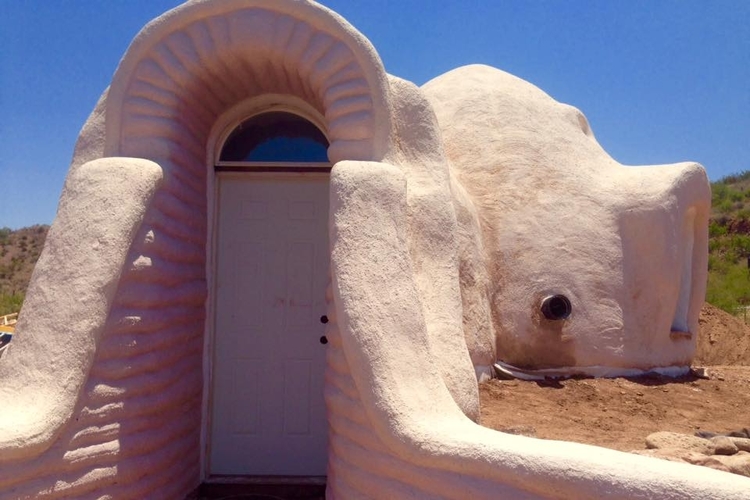 In fact most, if not all of the blueprints for the above structures are for sale, and there are reincarnations of SuperAdobes all around our home planet, serving as everything from retreats to emergency housing, each with their own little twist…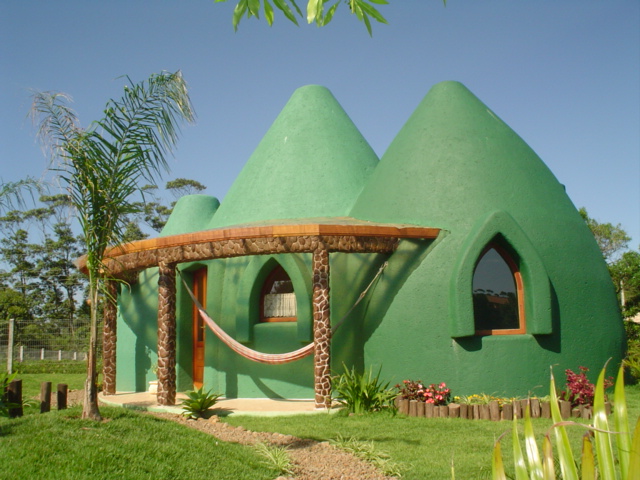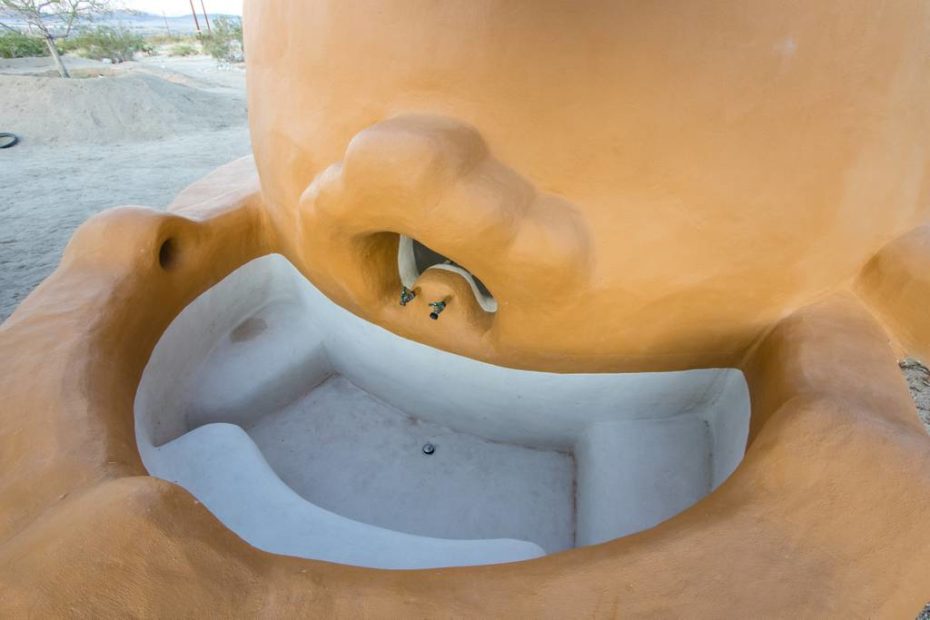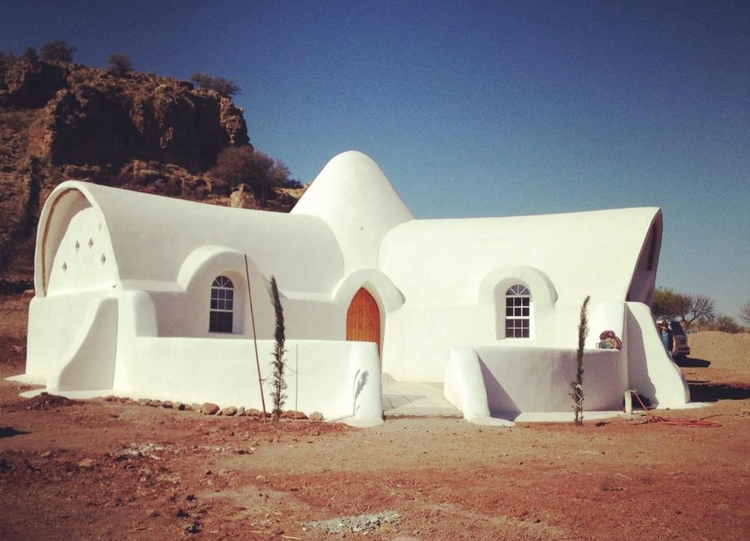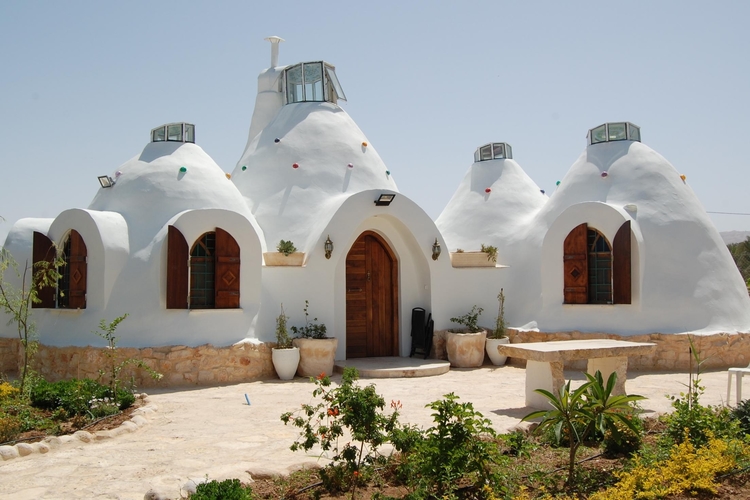 The renowned English writer and intellectual Aldous huxley, author behind the mescaline lover's bible The Doors of Perception, also saw Khalili as a visionary, a man for whom architecture was always more about the people it served than the aesthetic point it made. The latter was important — very much so — but Khalili's was always a Humanist architect, inspired by nature, spirituality and the great poets from his homeland. "His architecture was distilled from the timeless principles of this universe and its timeless materials—the elements of earth, air, water, and fire." A building, in other words, dressed up in poetry and ready for a trip out of this world.
If you'd be interested in trying out life in a SuperAbode, there are examples the world over, built by Cal Earth alumni architects. In Joshua Tree in California, there are several Airbnb Options to check out here.
You can learn more about visiting the CalEarth hub in Hesperia, California, or even take online courses in the craft of SuperAdobe making on their website