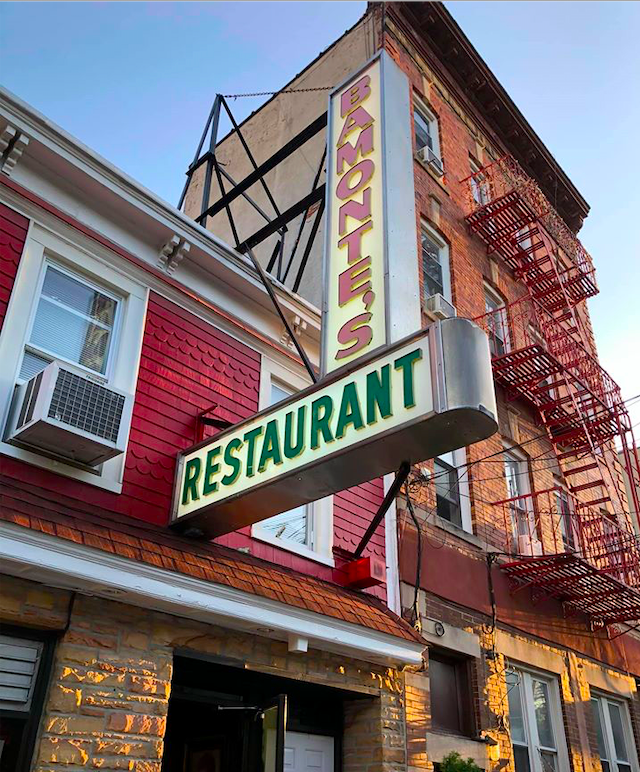 The Irishman is Martin Scorsese's latest ode to the Italian-American East Coast, and the unflinching mobsters who held its purse strings in the 1970s. It's also an utter delight for the New Yorker at heart: Robert De Niro, Joe Pesci, and Al Pacino take us on a slow burning trip down memory lane to find out where the bodies, are buried and the marinara's hot – ya know what I mean? Three-and-a-half hours of screen time just wasn't enough, so we tracked down Scorsese's NYC filming locations, and peppered 'em with some gangster haunts of Don't Be a Tourist in New York to give you a taste of The Irishman's New York…
Note: spoilahs ahead!
The 'Red Sauce' Joints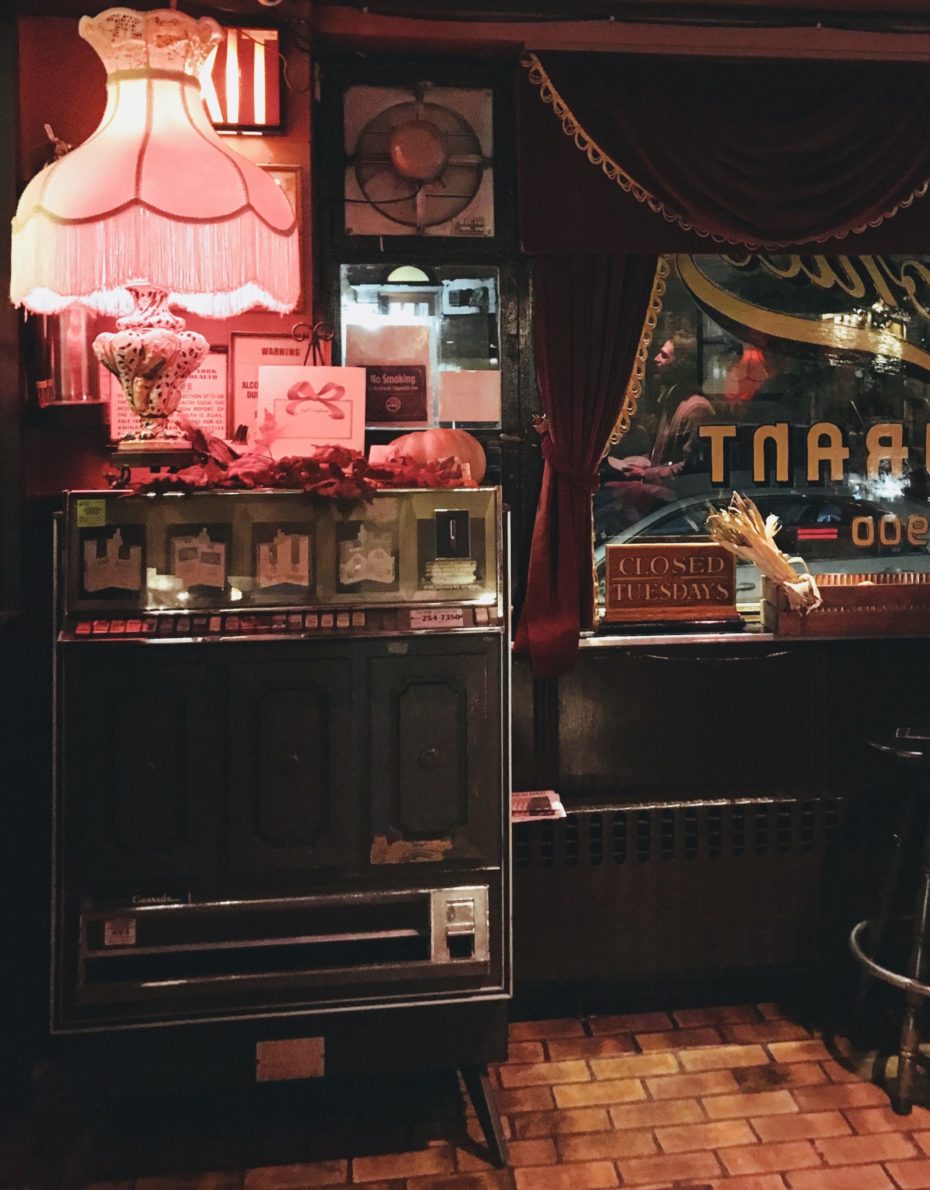 Bamonte's per se doesn't make a cameo, but Scorsese sure stresses the power of the perfect red sauce joint in the mob scene – for which Bamonte's is still bar none. A real-deal 4th generation Italian family-run restaurant, these old walls are covered in photos of the who's who of Italian-American royalty going generations back. The waiters/ extended family members with Italian-tinged Brooklyn accents are always in their tuxedos, and the classic signature Neapolitan menu has not changed since the '50s. Come for the ravioli, but stay for the charming Silvio Frlic, who has been a waiter there for nearly half-a-century. 32 Withers St, Brooklyn, NY 11211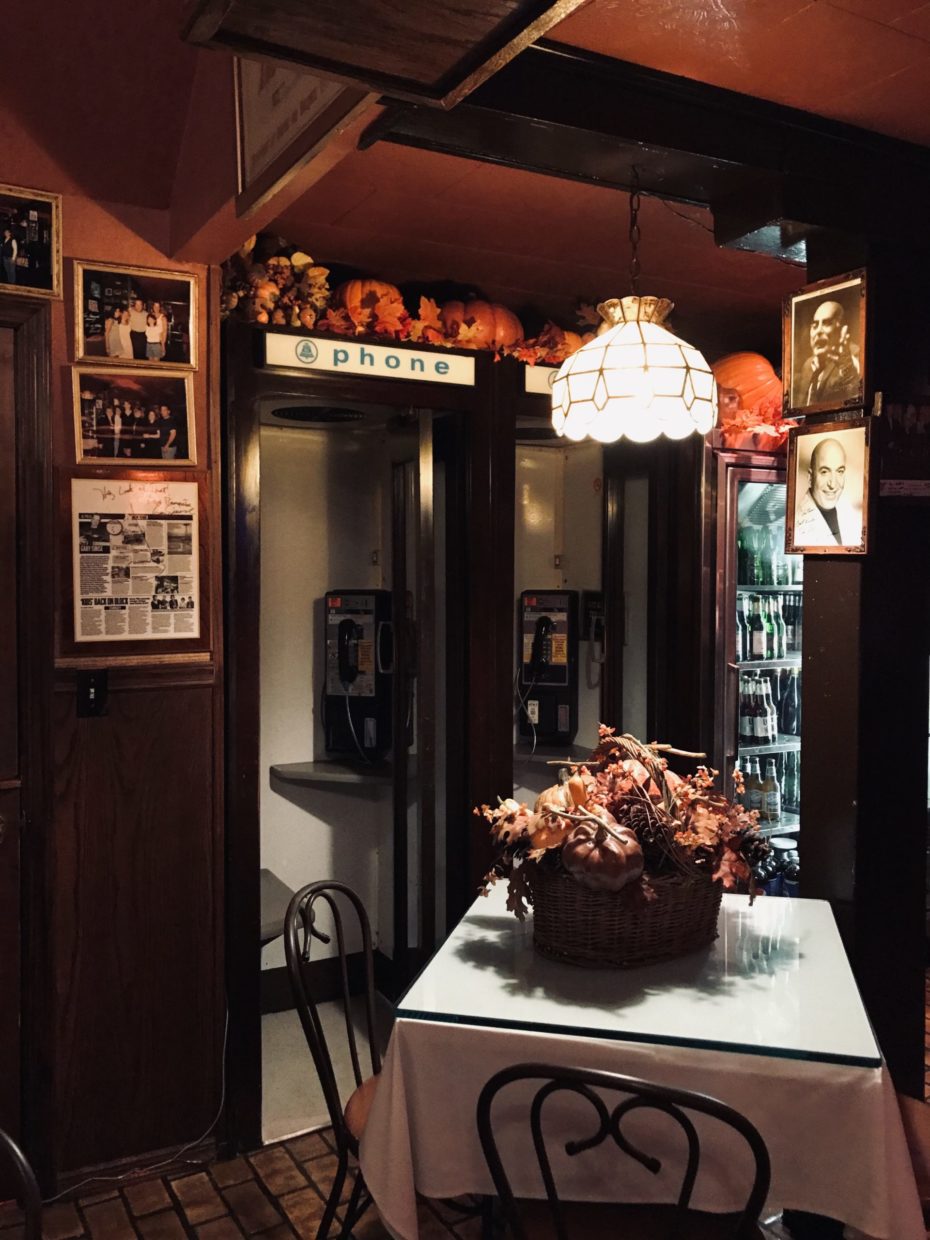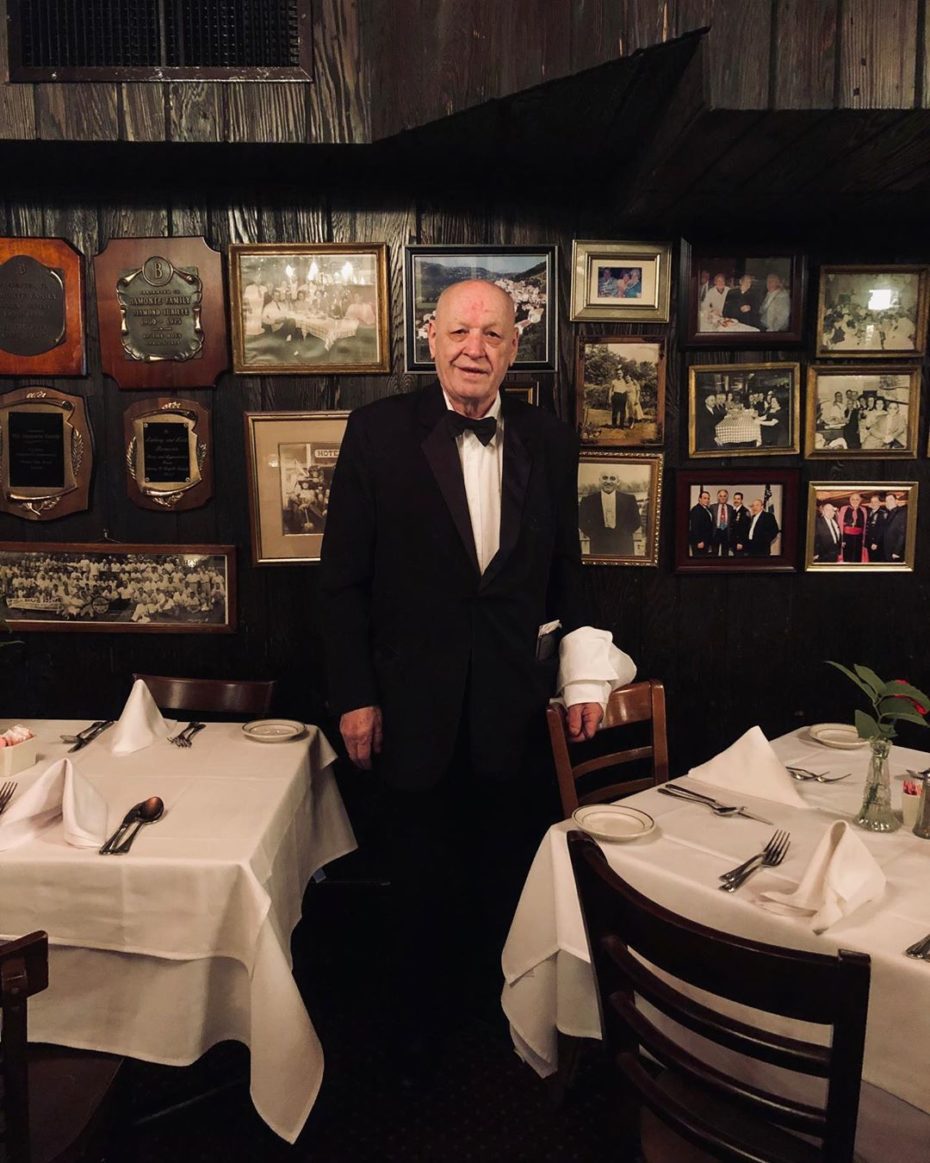 If you've been to Bamonte's, try to snag a spot at Rao's, the 119 year-old joint with arguably the city's toughest table. (They're mostly reserved for wiseguys, politicians, insiders and even rock stars). Owner and sometimes actor, Frank Pellegrino Senior, will only open his reservation book to newcomers on very rare occasions. There are four main tables, six booths and one table for two, which sometimes offers a loophole for walk-ins. Well-dressed ladies and gentlemen have a better chance of being invited in for a drink at the bar, where they might end up sitting next to Frank himself, who spends most nights at the restaurant if he isn't moonlighting as a Hollywood mobster (you may recognise him as the Italian-American racketeer, Johnny Dio in Scorsese's Goodfellas). 455 E 114th St, Harlem, NY 10029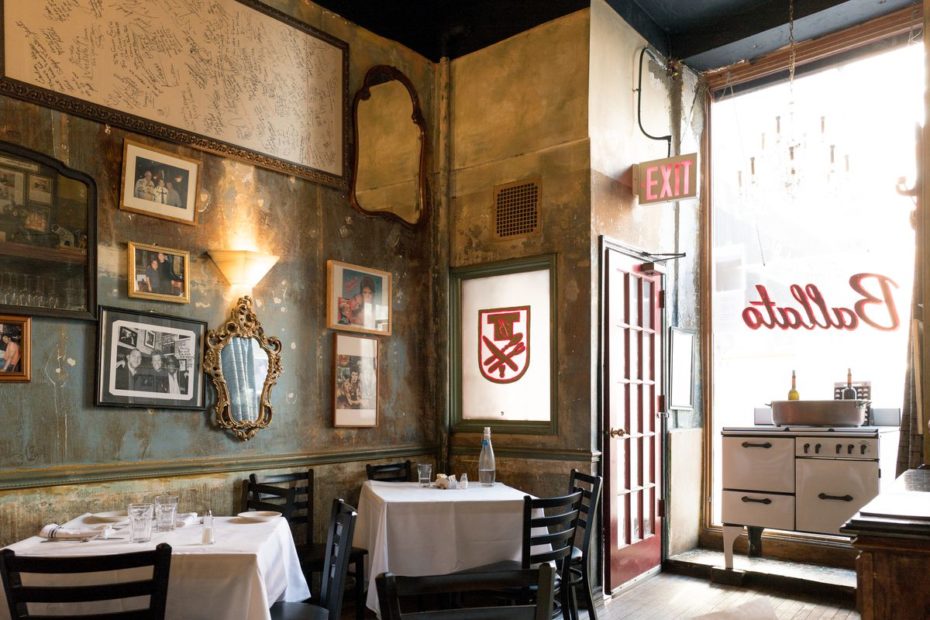 When you can't get into Rao's, you can usually find a lunchtime table waiting for you at Emilio's Ballato – if you can get past Emilio that is; the wise-talking boss who talks like Tony Soprano and occupies the table by the door, making nervous newcomers feel like they've just interrupted a mob meeting. Emilio moved to Little Italy from south of Naples at the age of 9. Black-and- white antique photographs of his family in the old country hang alongside autographed celebrity portraits on the weathered walls. Come dinnertime there's a little more competition for tables, and the boss doesn't take reservations — unless you're part of the "family". 55 E Houston St, Nolita, NY 10012.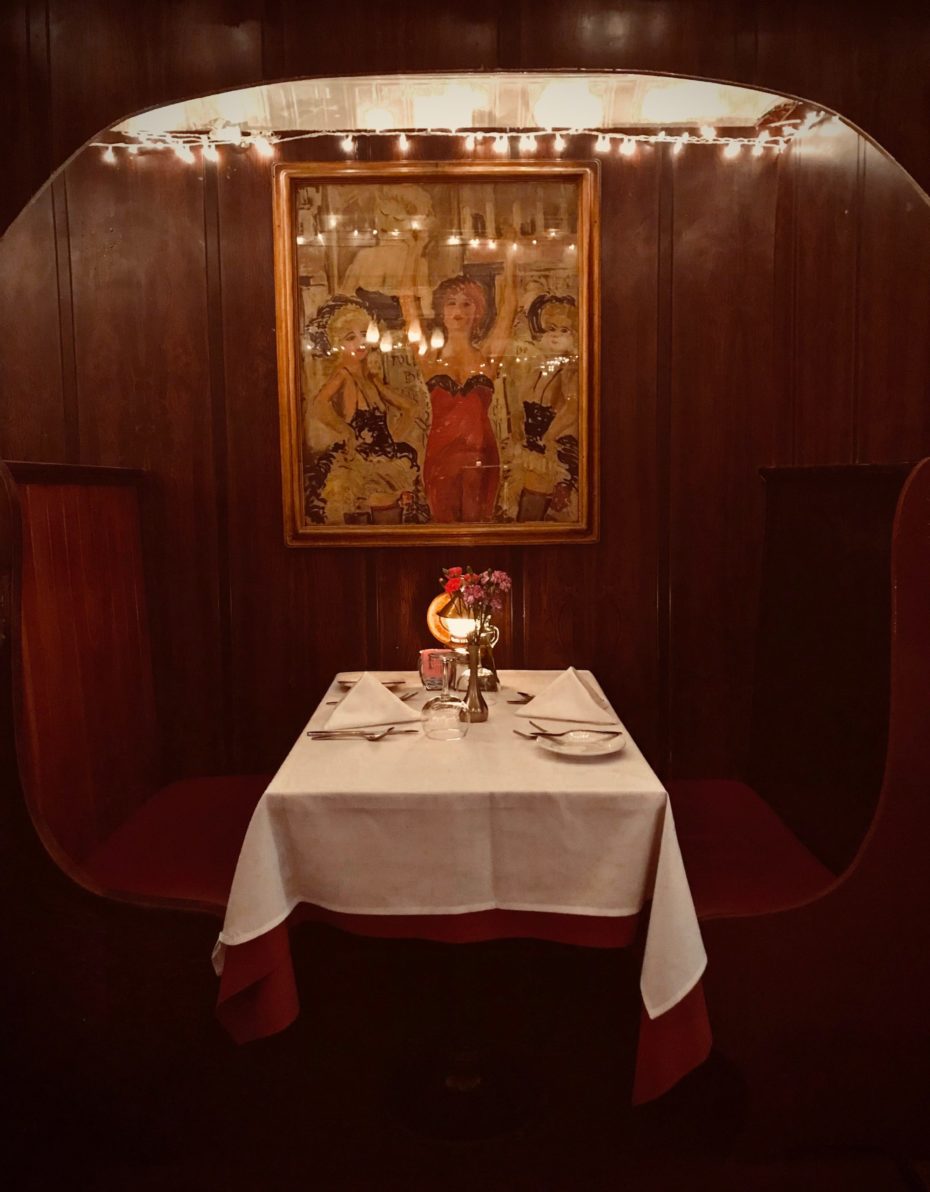 They just don't make 'em like Volare anymore, but the good old times never left this West Village Italian ristorante, and the extended Mediterranean family you never knew you had is waiting here with open arms and homemade cannoli. No menus needed, like any true Italian restaurant, tell Sal or Falco what you like and they'll make it from scratch. They also pour a drink the way a drink should be poured, so sit back and settle in at this sub-street-level dining room ready for a Martin Scorsese scene with its history-covered, wood-paneled walls, white tablecloths and old world charm. That could indeed be the ghost of Sinatra sitting over in the corner, slapping the backs of his rat pack buddies as they tuck into their lasagna pasticciata and pollo alla sorrentina. (147 West 4th Street A, West Village, NY 10012; +1 212 777-2849; Open from noon to near midnight Mon-Fri, only evenings on Sat, and closed on Sun)
The Russian & Turkish Baths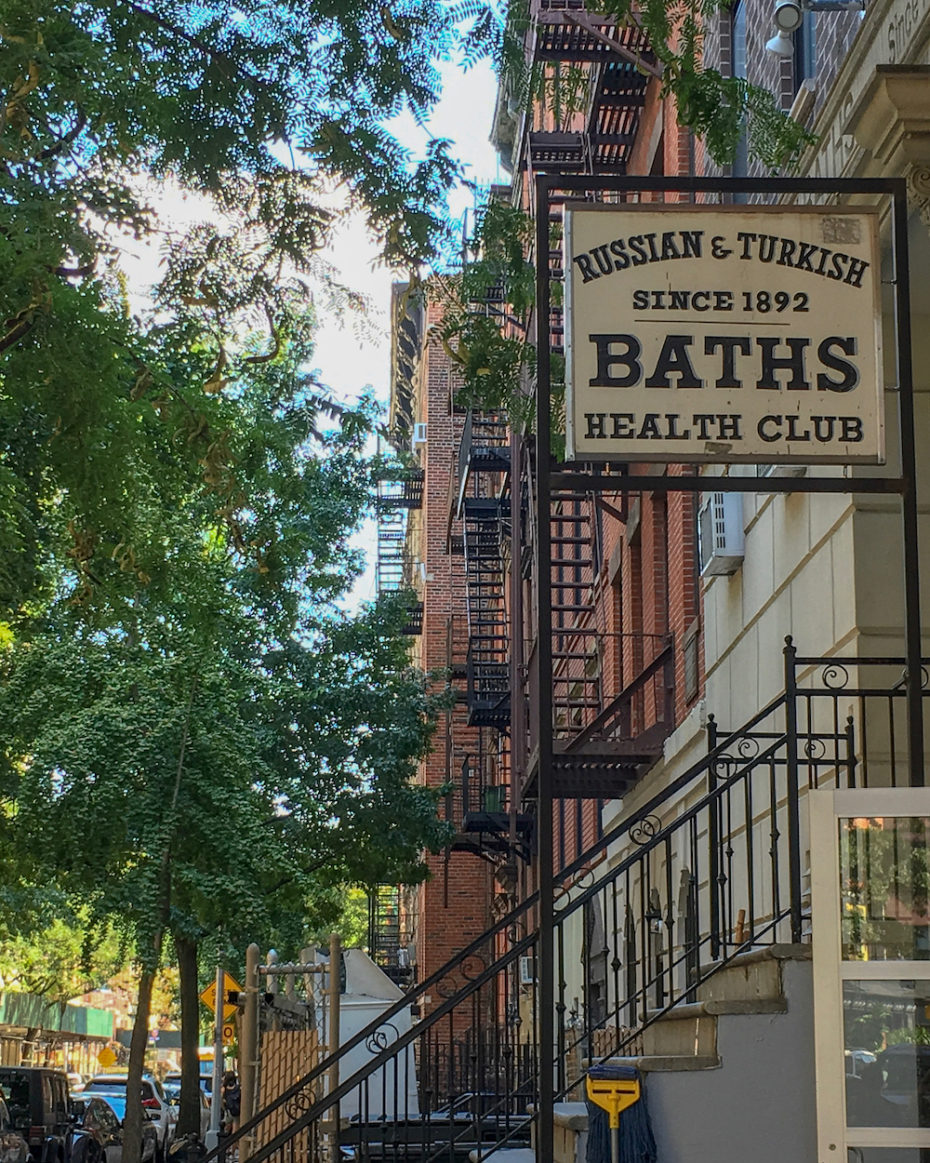 In one scene, Frank goes to talk business and sweat out his troubles at a spot reading, "Russian & Turkish Baths". Scorsese is likely referencing the real Russian & Turkish Baths in the East Village, est. 1892, which was patronised by so many infamous New York tough guys (including Frank Sinatra), that back in the day an alleged job requirement for masseurs was to be hearing impaired (so as to not overhear mob gossip). Many a New Yorker has heard tales of the Manhattan health club reminiscent of a Soviet-era sanatorium, where unwinding entails slapping some mud on your thighs, gnawing a sausage and getting expertly beaten with oiled down switches into a new set of skin. Bathhouses used to be all over the city in the 19th century, but the 1980s saw many of them close, and this joint is one of the final hold-outs of a bygone time. The crowd today is eclectic, ranging from pot-bellied old-timers to a younger, hipster crowd, which brings us to the grand, Shakespearean-level drama of this place: the never-ending
rift between co-owners Boris Tuberman and David Shapiro, which has had
the two characters alternating weeks of operation since the 1980s. The reason for the eternal quarrel is unclear, but likely has something to do with David's welcoming millennials, smoothie bars and social media, while Boris prefers to keep things old school (and the water temperatures hotter). So decide where to declare your allegiances, and book a "Boris Week" or "David Week" online. After your treatments, you can reward yourself with some borscht, sausages and beer on the rooftop deck modeled after a traditional Russian Dacha. (268 E 10th St, East Village, NY 10009; + 1 212 674-9250; Weekdays 12pm-10pm, weekends 9am- 10pm; Russianturkishbaths.com/hours)
Where Jimmy Hoffa Gets His Ice Cream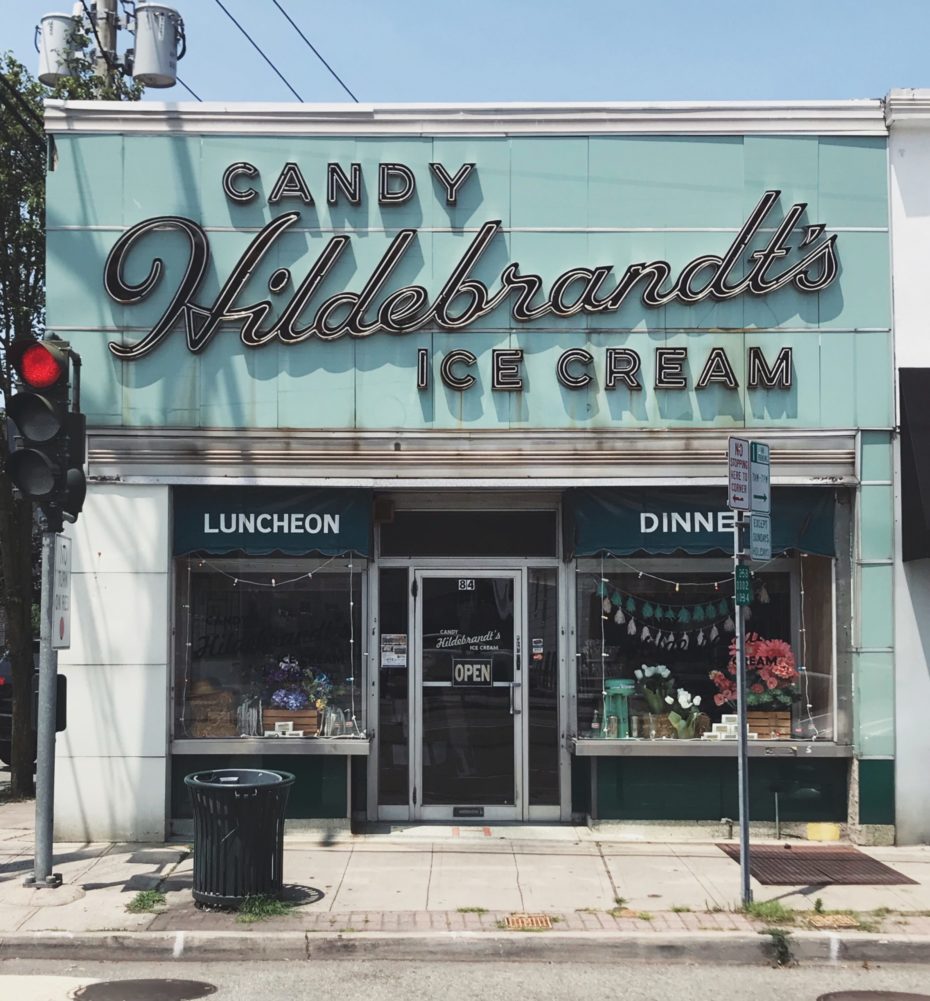 There are probably some deeply clever, metaphorical undertones to Jimmy Hoffa's love for ice cream in the movie, which we'll leave you to decipher, but we were most delighted to see our beloved Hildebrandt's Ice Cream and Soda Fountain making a rather significant cameo in the scene where Hoffa finds out JFK has been assassinated while out for a sweet snack. To quote ourselves from the Don't be a Tourist in New York – "Hildebrandt's is begging to be discovered by film scouts". Looks like someone agrees with us! She may be a little ways out past Queens on the road to Long Island, but boy did this grand old dame make for a beautiful filming location. Going "since 1927…because one person tells another" says the menu, which offers homemade ice creams, and coke floats served in the old fashioned soda fountain glasses. 84 Hillside Avenue, Williston Park.
The 'Other' Little Italy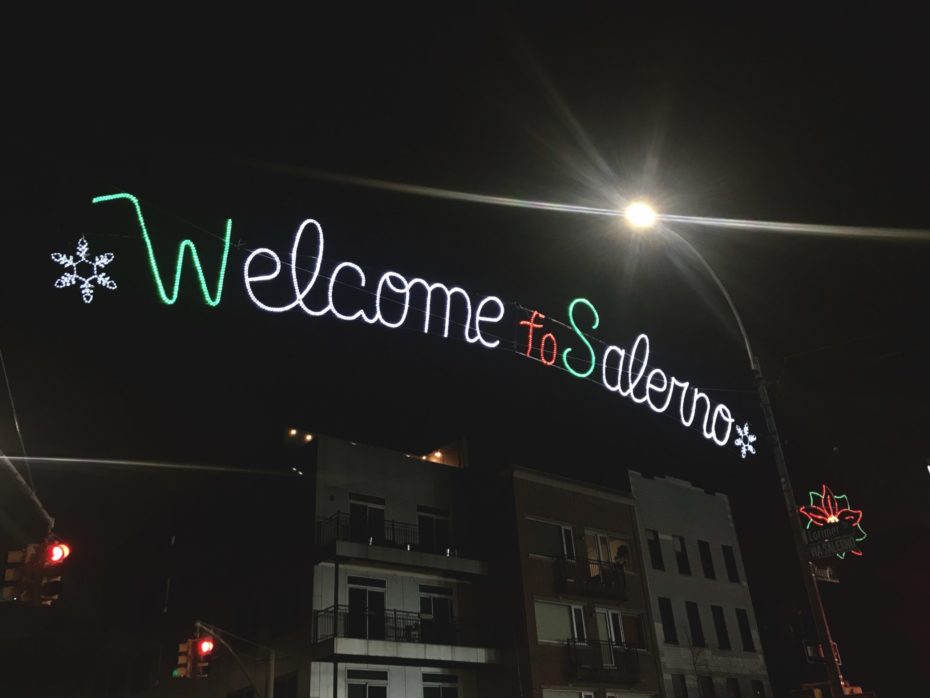 We also meet Anthony "Fat Tony" Salerno, a don for the Genovese family – and if you keep your eyes open, you'll see that surname sprinkled all around the traditionally Italian stretches of South Williamsburg, like Salerno Autobody. A self-proclaimed "three-generation, family-owned service station, auto repair, and auto body shop", "Salerno" has been king of a certain stretch of Lorimer street since 1959. Come Christmas, they mount a massive nativity scene and their own street lights. 451 Lorimer St, Brooklyn, NY 11211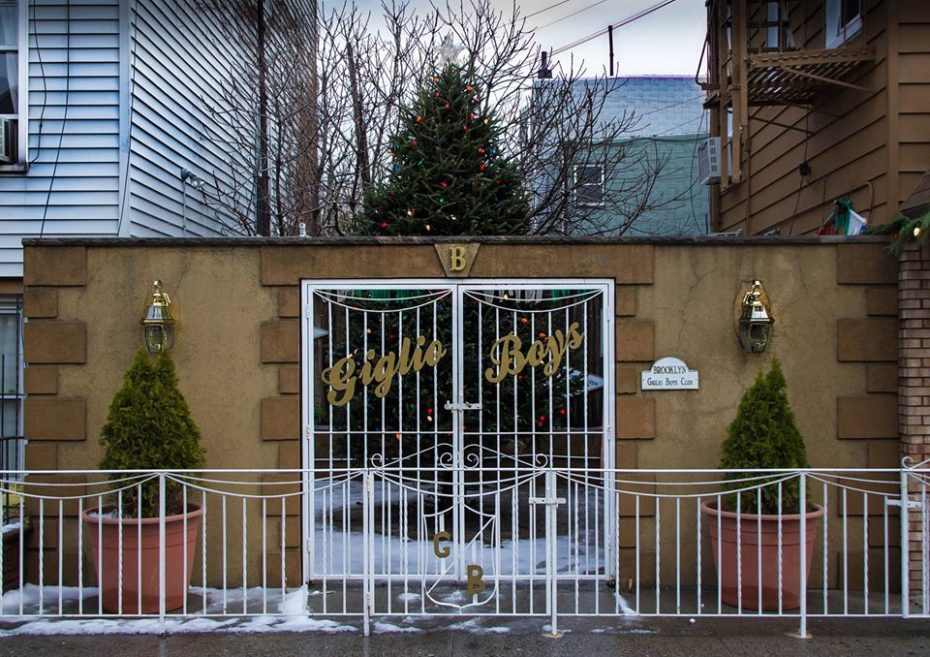 Four blocks up Lorimer street is the headquarters of the Brooklyn Giglio Boys Club, which plays a huge role in the summertime Italian block party nearby, Giglio Fest, going strong for 116 years. The club pretty much keeps to itself, but it's a trip to walk by and hear the old Brooklyn Italian accents of goodfellas tending its grounds.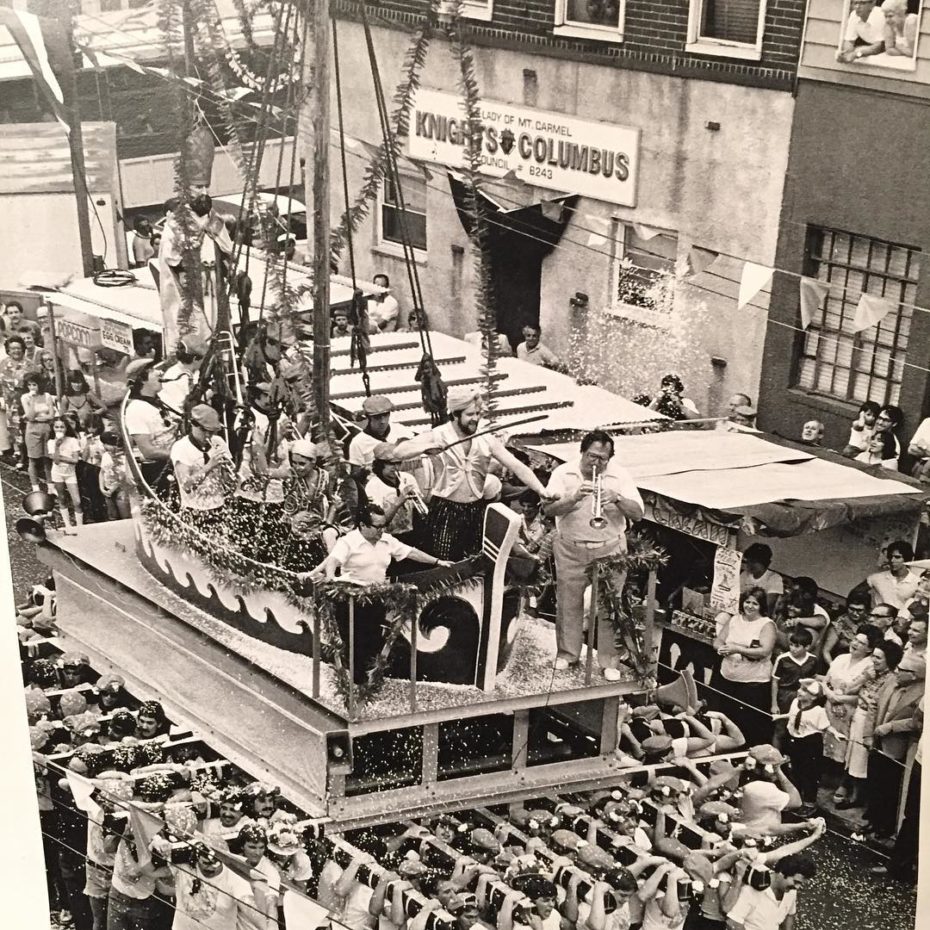 The Boys Club helps provide the men who hand carry a massive shrine during the festival, which in turn carries a brass band. The New York Times called the operation "[an] ambulatory campanile":
You just gotta see it for yourself. Find Giglio Boys Club at 557 Lorimer St. Brooklyn, NY 1121 and the annual festival a few blocks up by Our Lady of Mt. Carmel Church, 275 N 8th St, Brooklyn, NY 11211.
Umberto's Clam House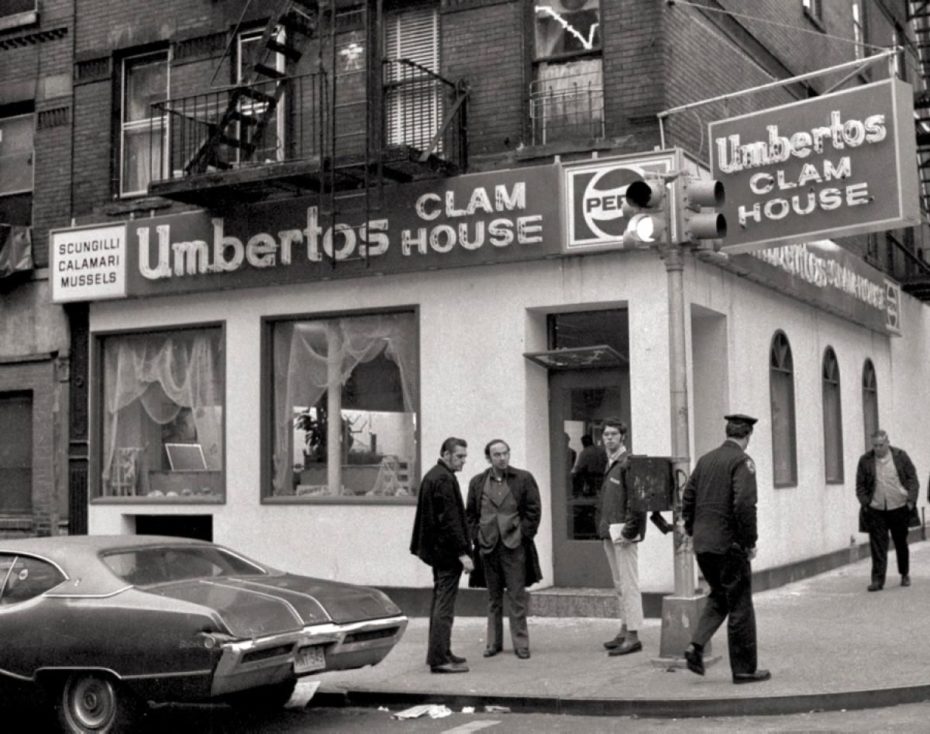 Here's what you need to know about the movie: the life of hit man Frank Sheeran (DeNiro) forms the narrative arch of the film, along with his increasingly divisive friendships with iconic union leader Jimmy Hoffa (Pacino) and a gangster named Russell Bufalino (Pesci). Drama ensues. Especially at Umberto's Clam House, where gangster Crazy Joe Gallo gets killed on his birthday. In fact, that part of the story is 100% true…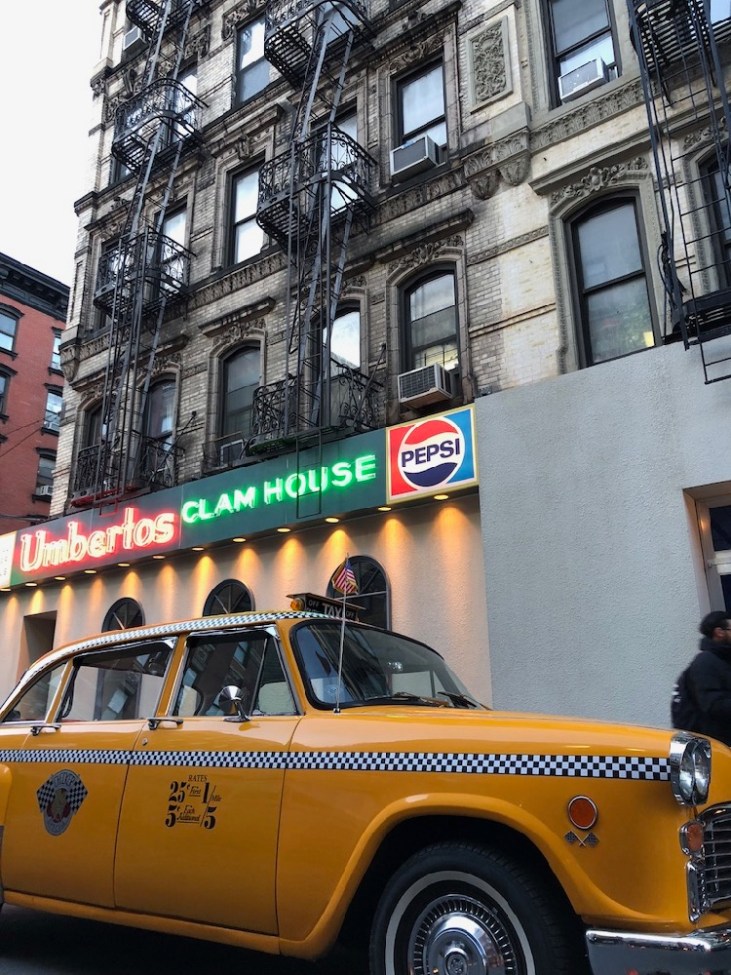 But in the movie, De Niro's character, Frank Sheeran, kills Gallo in front of his family by nonchalantly walking into the iconic Manhattan restaurant. Whether or not not Frank – a very real mob-adjacent figure who died in 2003 – actually killed Gallo is a matter of constant speculation. Same goes for his self-proclaimed murder of Jimmy Hoffa. But the "Clam House", which opened its doors just two months prior to Gallo's murder, was indeed founded by the Umberto mobsters and a bonafide gangster hangout until it closed in 1996. Luckily, it reopened two blocks away in 2000 in Little Italy, and the restaurant is still owned by members of the Ianniello family. For the movie, Scorsese temporarily rebuilt the joint, in true 1970s fashion, on the nearby corner of Orchard and Broome Street. In a sadly ever-shrinking Little Italy, there are still some locals that come to eat at Umberto's visit the place. You can expect the calamari to be perfectly fried and when it comes to the pasta – well, everyone deserves a garlic facial once in a while. You can find Umberto's at 132 Mulberry Street (between Grand Street and Hester Street). Ristorante Da Gennaro occupies the original location of Umberto's Clam House.
Courtroom Drama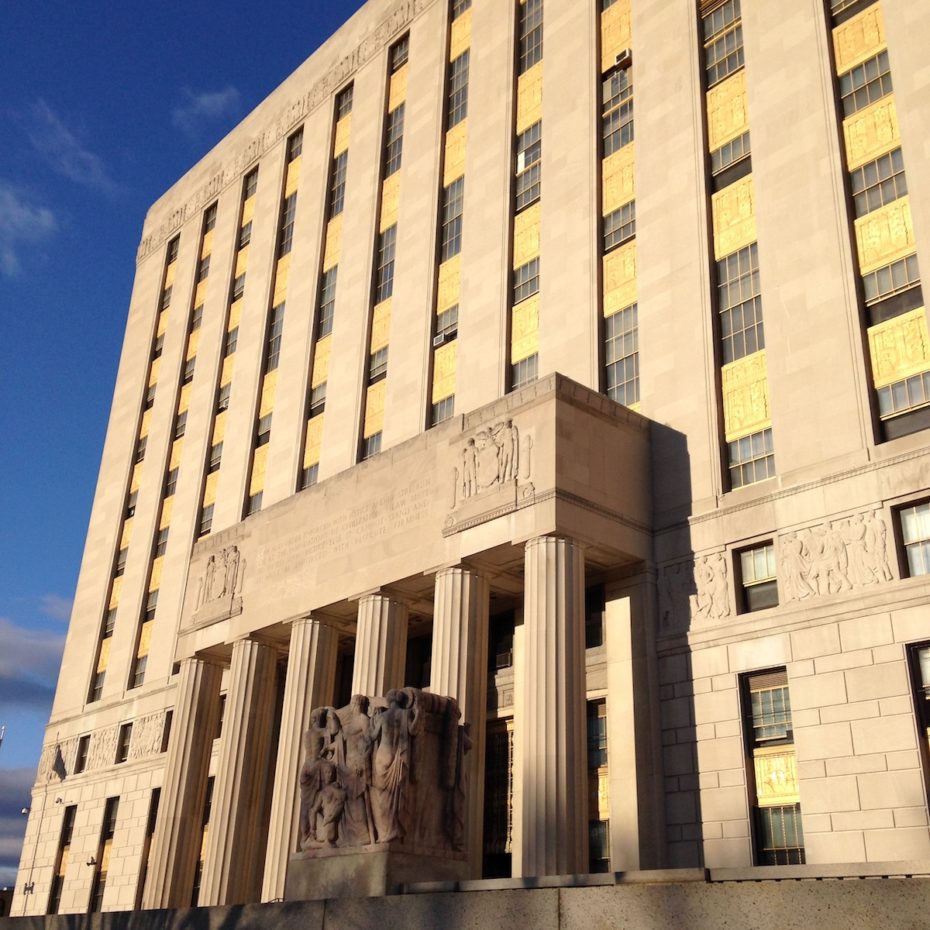 The Bronx County Courthouse, AKA the "Mario Merola Building," is an Art Deco gem. Completed in 1934, it's a favourite for production company scouts (ex. the TV show "Gotham"). We get a peek inside when Frank and Jimmy head to court.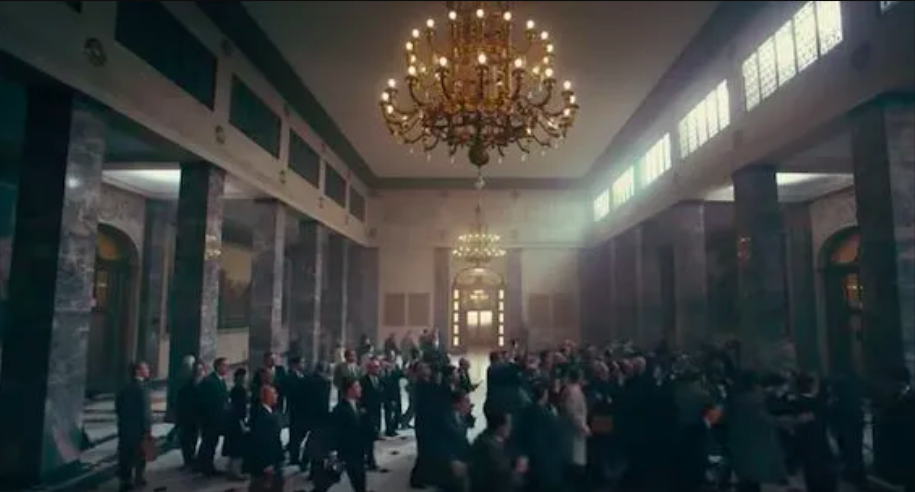 Back in Manhattan, if you can recite the best bits of Joe Pesci's closing argument from My Cousin Vinny, taped most of Law & Order or you're just curious about the real-life drama that unfolds in an American courtroom, you should probably consider adding the New York City Criminal Court to your bucket list. As you pass through the metal detectors at the South Entrance Hall and the officers ask why you're there, now is probably one of the few times it's okay to let them know you're "just a tourist". They'll happily point you in the direction of a courtroom in session. Discreetly take a seat on the benches, not too far forward, and get your bearings as the judge plows through arraignments for recent arrests covering all kinds of crimes, from petty theft to murder. You'll find that it both is and isn't "just like you saw it in the movies." On your way out, keep in mind the area surrounding the courthouse sits more or less directly on top of what was once the hellish crime-infested streets of the notorious Five Points slums (recall scenes from Gangs of New York). Much of it was wiped off the map when the state and federal governments took over, but there are still some original buildings from the neighbourhood around Columbus Park and in Chinatown, including some of the city's oldest tenement buildings (see pg 321 of Don't Be a Tourist in New York). 100 Centre St, , NY 10013, Mon-Sun 9am-1pm; Criminallawsny. com/manhattan-criminal-court).
Ode to the old Sicilian Social Club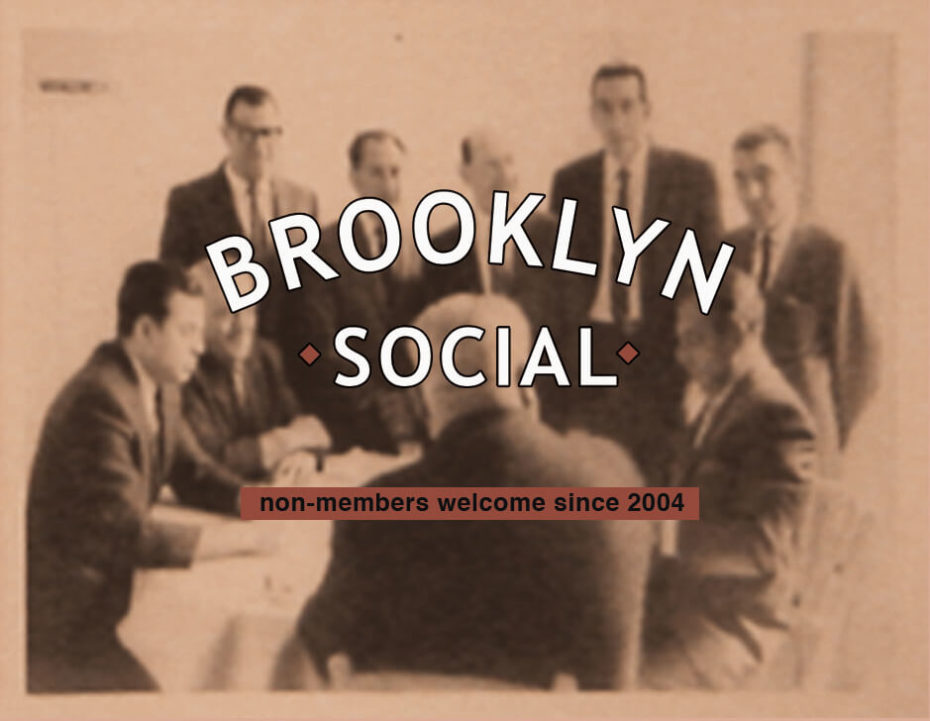 In Brooklyn's Carroll Gardens, a plain black door with a small plaque reads "Non-Members Welcome." This was once the home of a Sicilian social club, the 'Society Riposto', back when the neighborhood was still predominantly Italian, where club members would come to sip grappa and play cards. After the club folded due to dwindling membership in 2003, it was turned into Brooklyn Social a year later.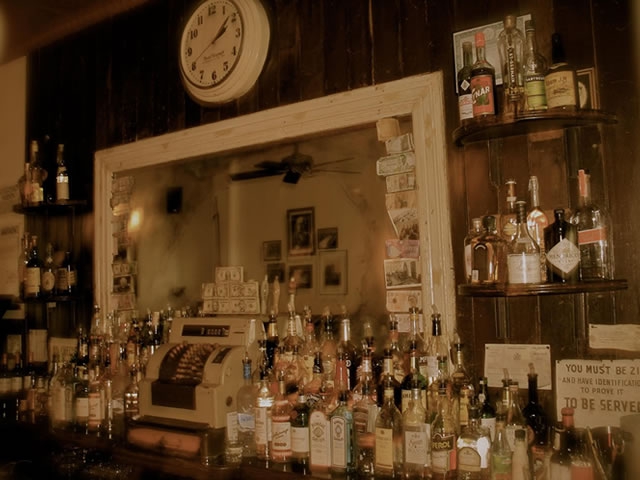 Decorated with mementos of the original Society Riposto back in Sicily, and pre-war sepia photos of past members, the bar has retained a friendly and cozy character. 335, Smith Street, Brooklyn, NY, 11231,

The Mom 'N Pop Shops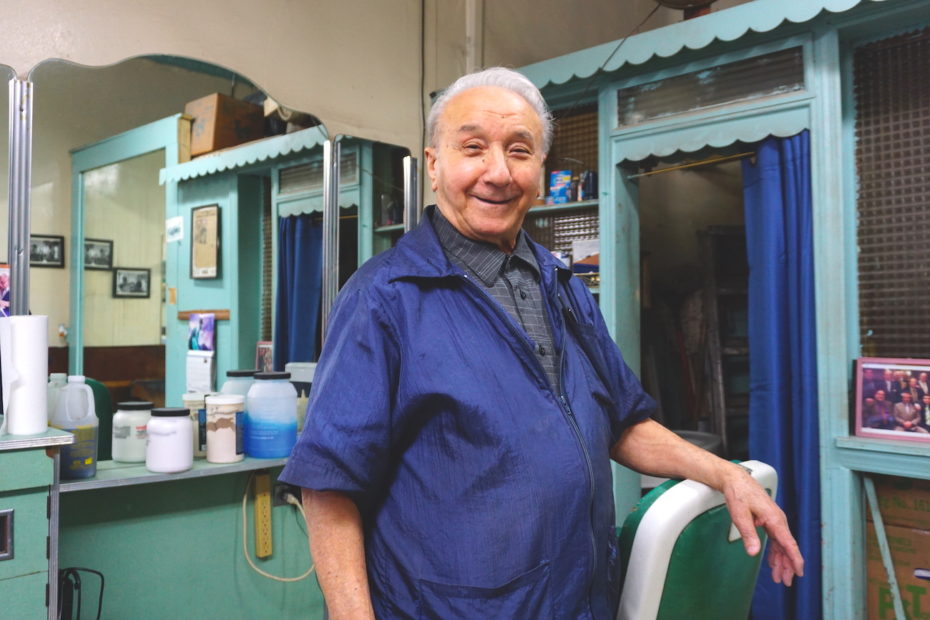 Tony's Park Barbershop in Brooklyn is just the kind of place we can picture Frank getting a haircut, quietly sandwiched between a deli and car service shop. The lettering above the door, a cursive mantra reading," Any Style…You Like," is fading.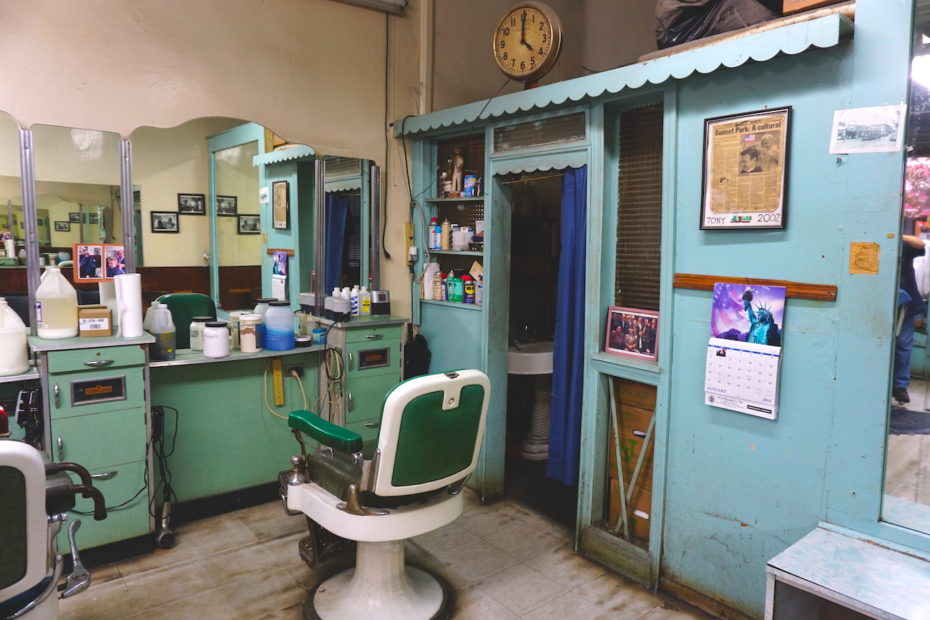 Yet, when you step inside, the warmth and life of the space is almost tangible thanks to longtime owner Tony Garofalo, who emigrated to Brooklyn in 1964, got a job at this Park Slope barbershop and became the owner a year later when he bought the business for just under $2,000. Discover the barbershop here.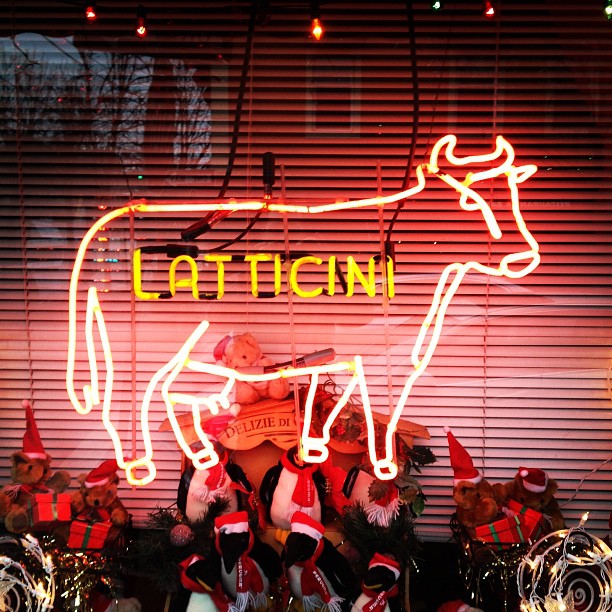 One of the movie's most iconic moments occurs when Frank gives a man a serious pounding at a corner grocery that reminds us a bit of Leo's Latticini, a deli est. 1935 boasting the freshest mozzarella this side of the Atlantic. 34-56 107th St, Corona, NY 11368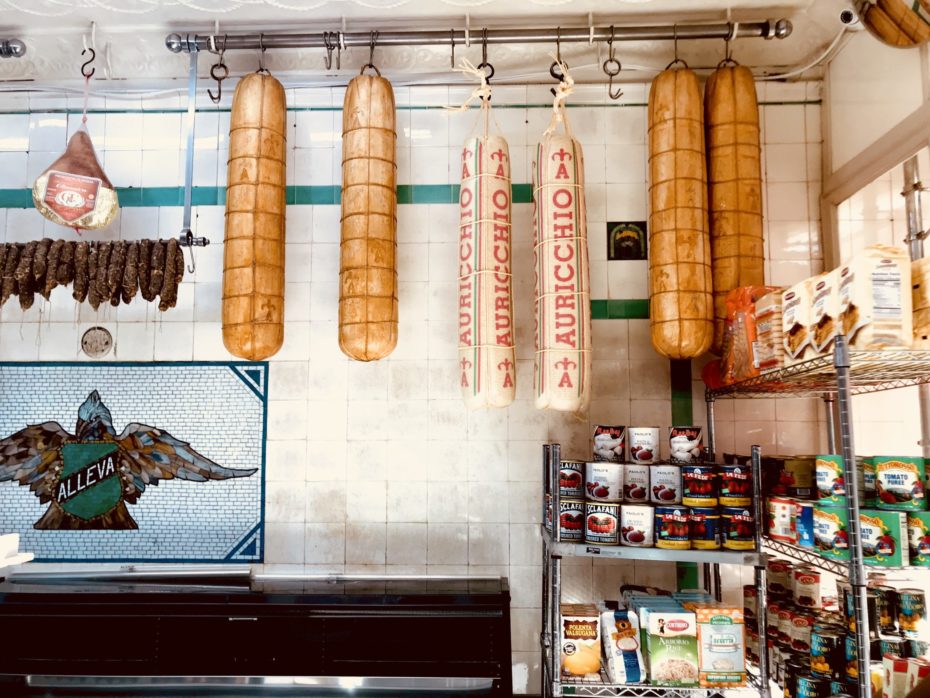 Much of the Lower East Side's authentic Little Italy has sadly disappeared along with the Italian families who once lived in this pocket of Lower Manhattan, but there are a few gems left, starting with Alleva Dairy. Resisting the rising rents, this charming cheese shop has been here on the corner of Mulberry and Grand streets since 1892. 188 Grand Street, New York, NY, 10013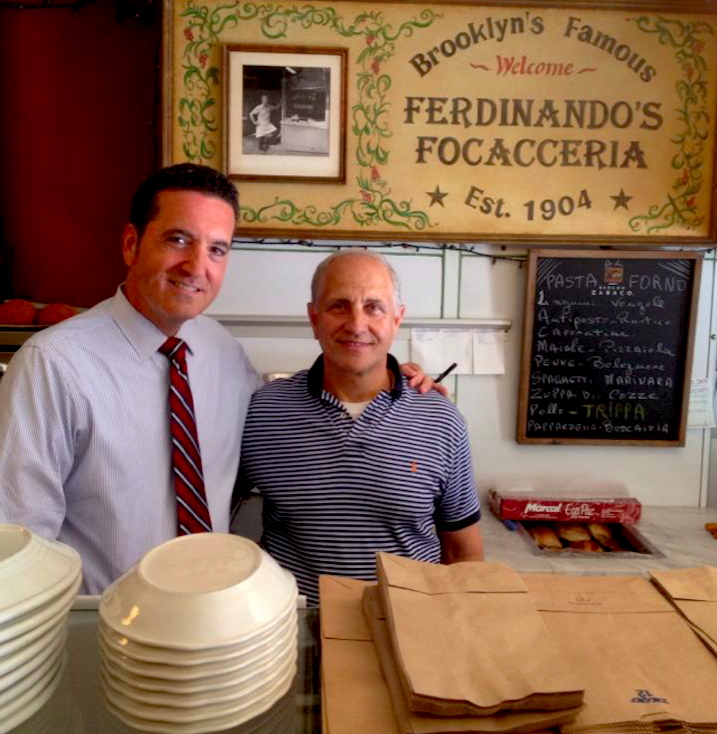 You'll hear thick Sicilian accents and Italian spoken in the kitchen at Ferdinando's Foccaceria, which has been serving authentic specialties from the city of Palermo since 1904. Customers have been coming to this time capsule in Carroll Gardens since they were children. The lingering joke is that Ferdinando's looks so much like a mob café from old New York, that the framed pictures on the wall might just be concealing bullet holes. Scorsese's also given it his stamp of approval, as evidenced by their photographs proudly hanging on the 100-year-old front door. Don't skip out on the cannoli. 151 Union St, Brooklyn, NY 11231
Van Nest Bowling Alley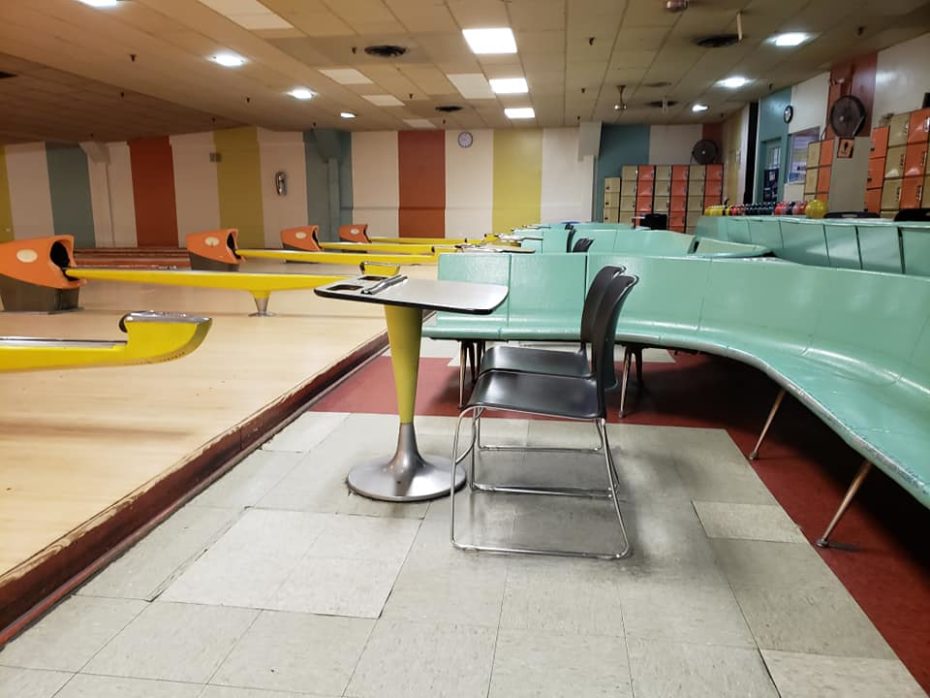 One of the few old school bowling joints left, Van Nest Bowling Alley, est. 1960, is a perfectly retro Bronx treasure (you have to manually track your scores with a pencil). It also hosts one of the movie's most memorable scenes between Joe Pesci's character, Russell Bufalino, and Frank's kid daughter.  1756 Bronxdale Ave, The Bronx, NY 10462.