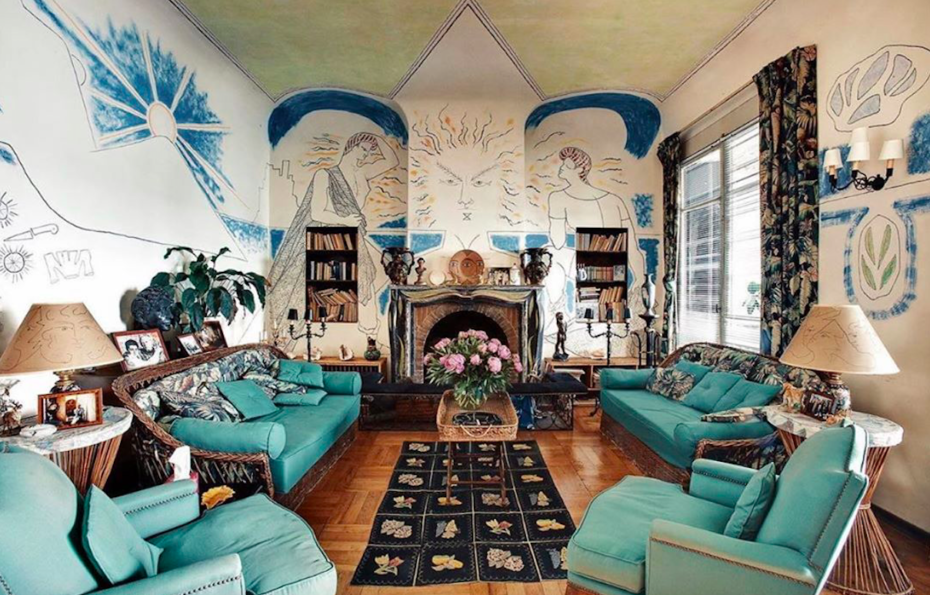 At this very moment, a drunken Dionysus naps in the doorway of a villa overlooking the French Riviera. In another room, the head of Apollo keeps guard of a marble fireplace, and Diana the Huntress rounds up her nymphs in scenes of cosmic mischief dreamt up by the artist Jean Cocteau, and immortalised – tattooed, to use his words – on the walls of the "Villa Santo Sospir" in the 1950s. Story goes, he took one step inside and found the walls snoringly barren, picked up a paintbrush, and peopled them with his troupe of gods and goddesses. His tools and designs were relatively simple, but they breathed new life in that stillness. Which is precisely why his DIY wall tattoos are our latest quarantine activity…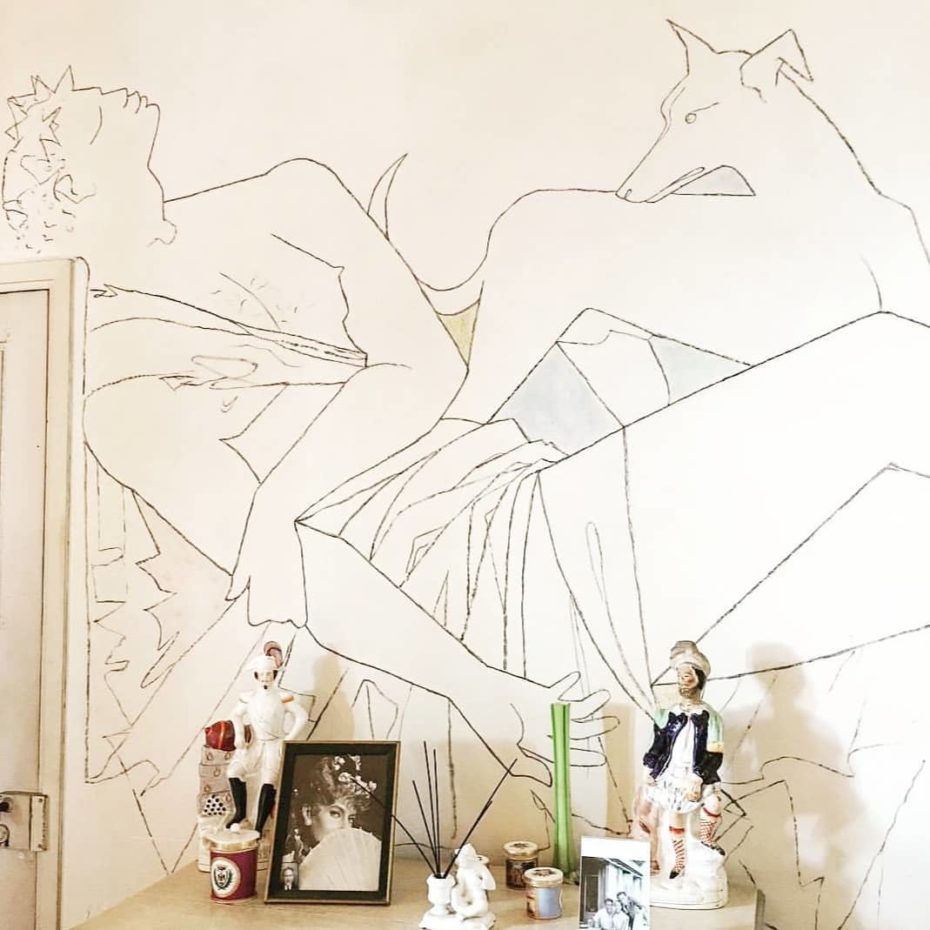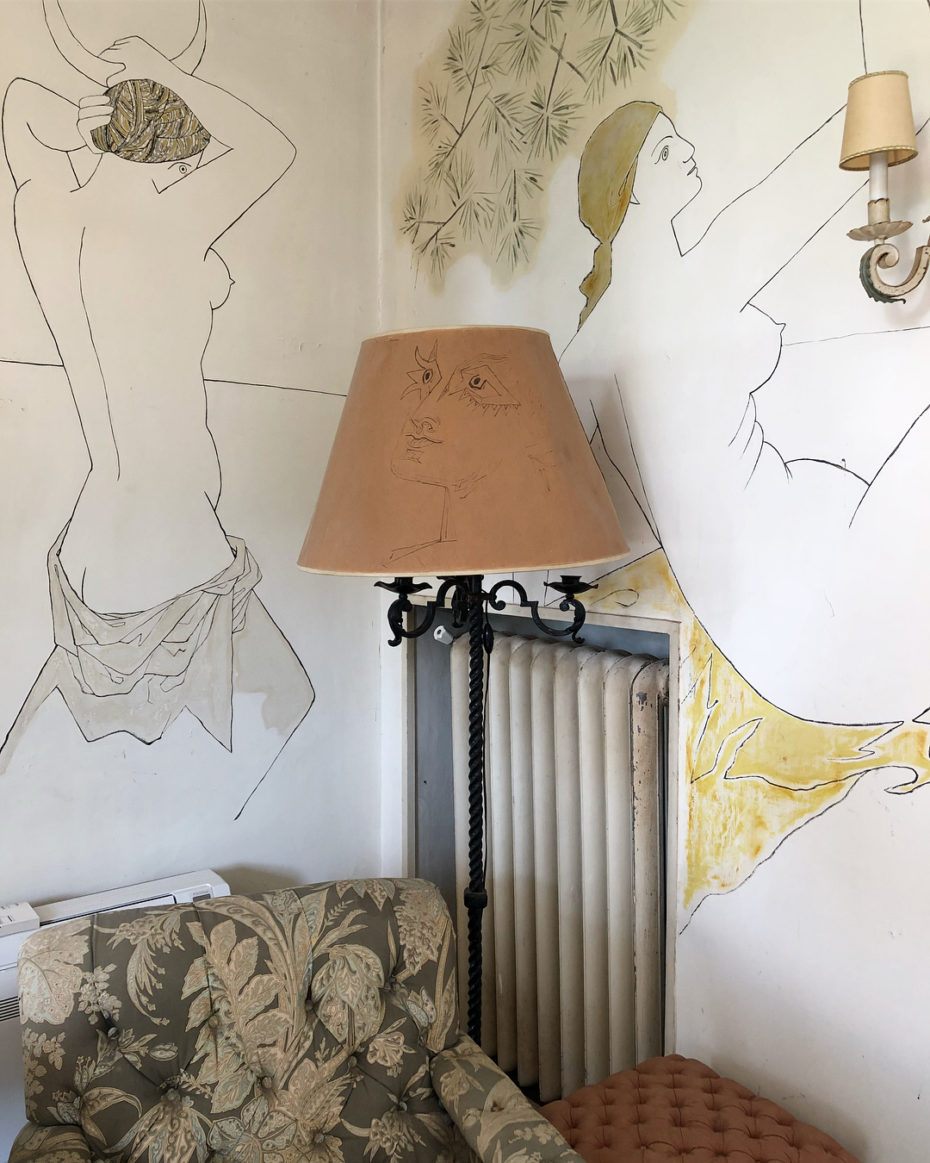 "[It's] a real maze of nooks and crannies," he says, positing the camera in a sneaking perspective, "and forces us to proceed like acrobats." Down one set of stairs, swallowed in blue, we observe a mural meant to incarnate the "genius of sleep":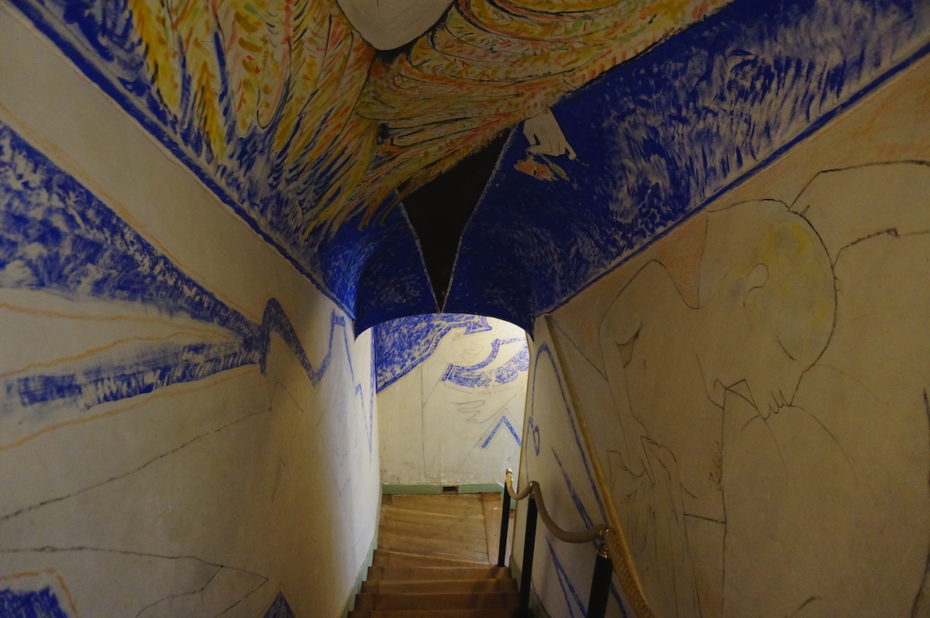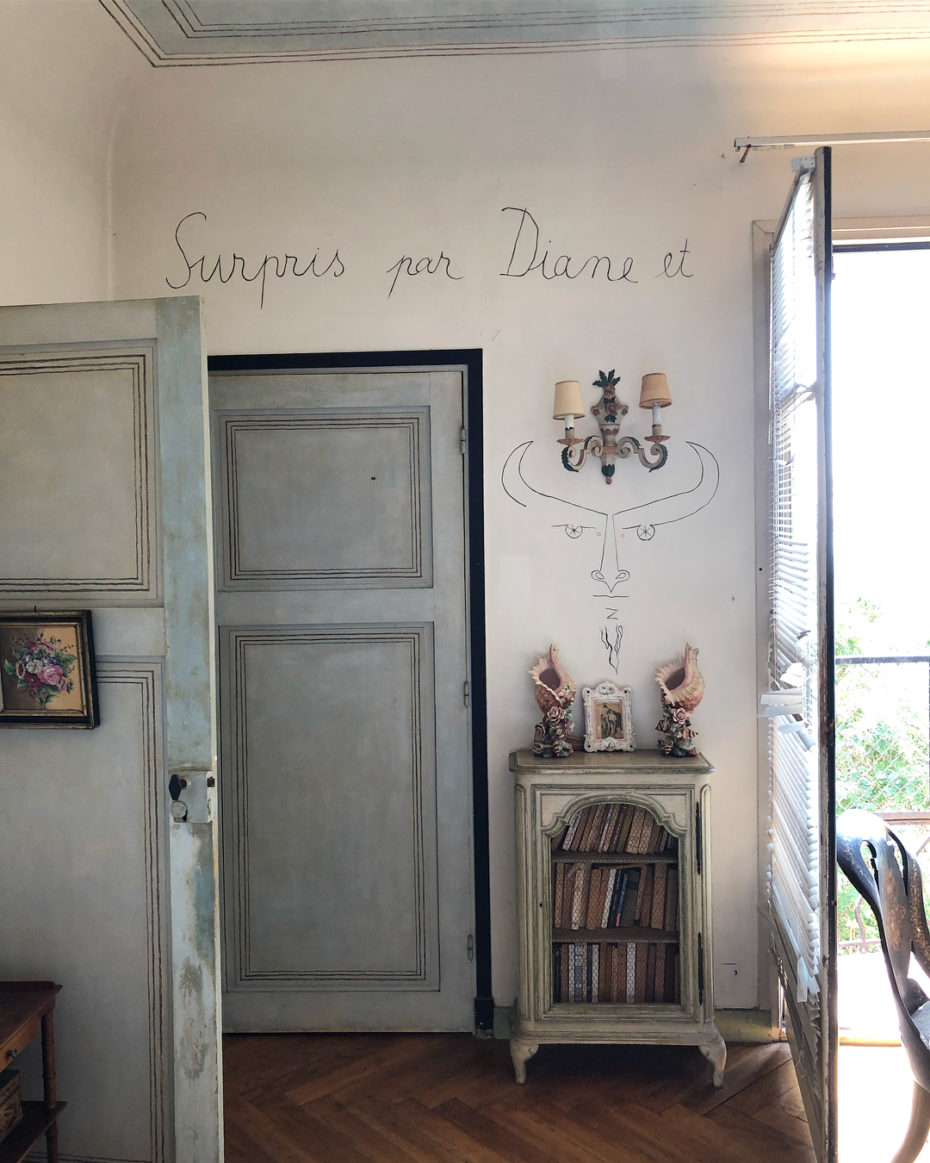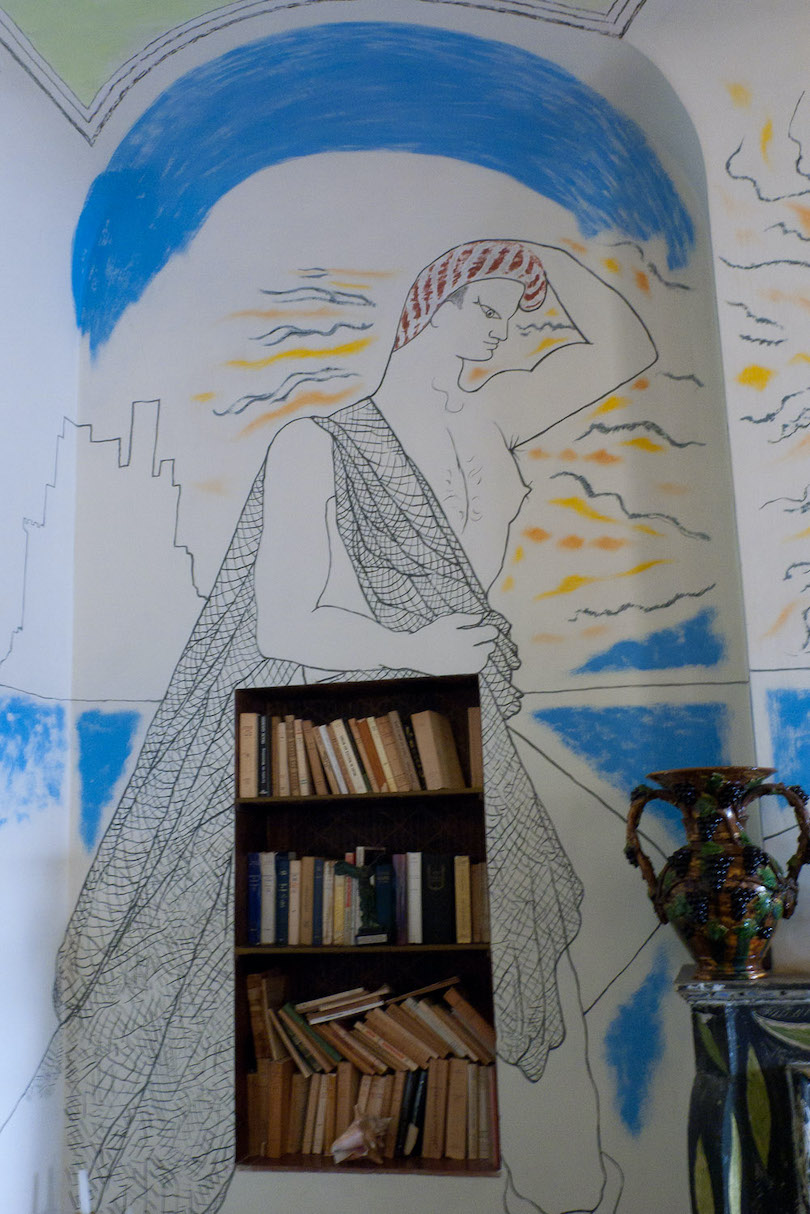 A little background, before we nose around any further. The name "Santo Sospir" is a nod to the home's placement at Cap Ferrat, between Nice and Monaco (once known as "Cap Saint Sospir"). In turn, it derived from the name of a monk who lived there in the sixth century. Fittingly ancient roots for Cocteau's Greek comedy to unfold.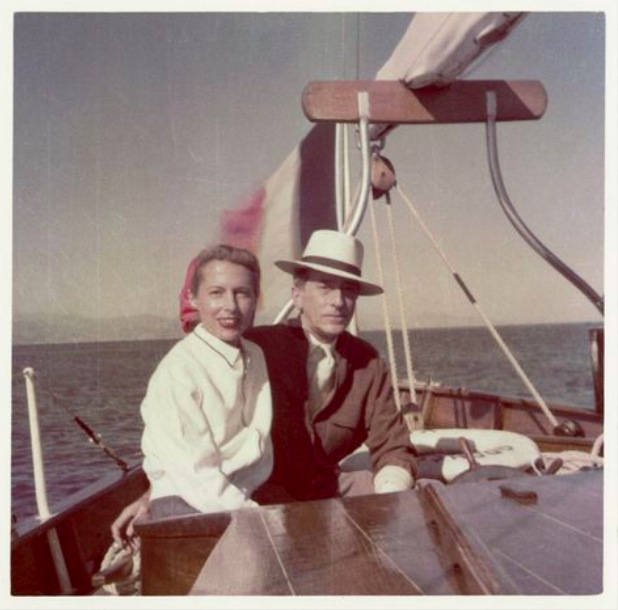 The house belonged to his friend, Francine Weisweiller, née Francine Worms (best name ever, right?), who was a fabulous socialite and confidante of Yves Saint Laurent. Recently widowed, she invited Cocteau to join her at the villa in Spring, 1950. He stayed for a decade.
At this point, Cocteau was one of 20th century France's greatest artists. Born into a prominent Parisian family during the final years of the Belle Epoque, he matured into a multi-faceted talent (cinema, writing, painting) and an icon of the Surrealist and avant-garde scene. He befriended Marcel Proust, and collaborated with Léon Bakst on his marvellous Ballets Russes; he worked with Guillaume Apollinaire, Pablo Picasso, Edith Piaf – so many of the Greats.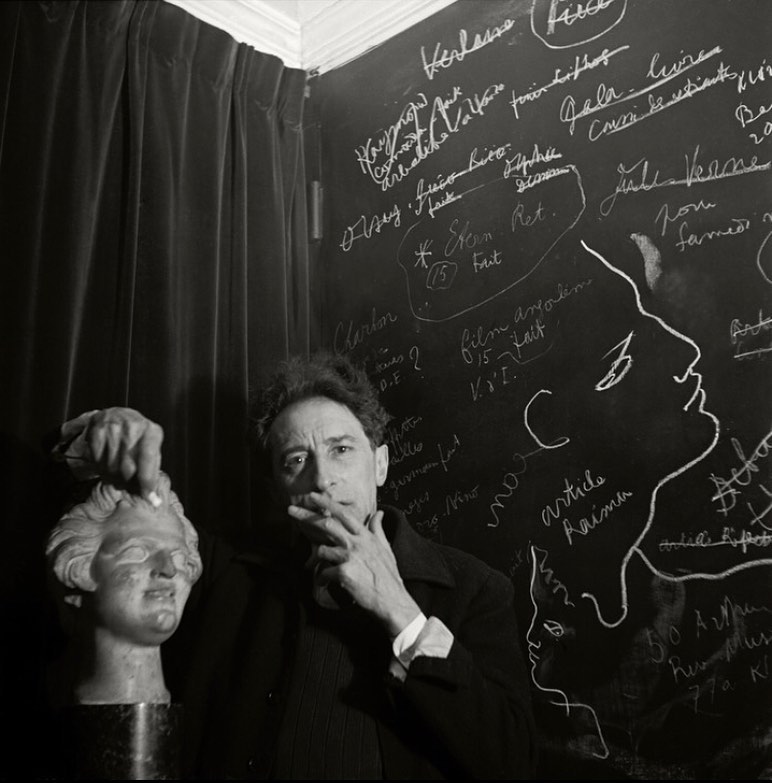 Not that he was without his own struggles, ranging from an opium addiction to the complexity of his own, non-heteronormative sexuality (to say nothing of his potentially fascist sympathies). But whatever you make of the man, you can't deny the beauty of truly collaborative efforts that went into making the Villa Santo Sospir special, like the decor of Madeleine Castaing, Paris' queen of eccentric interior decorating. But apparently, she was not keen on giving him reign over the walls (his tapestries are also present). We're glad she caved.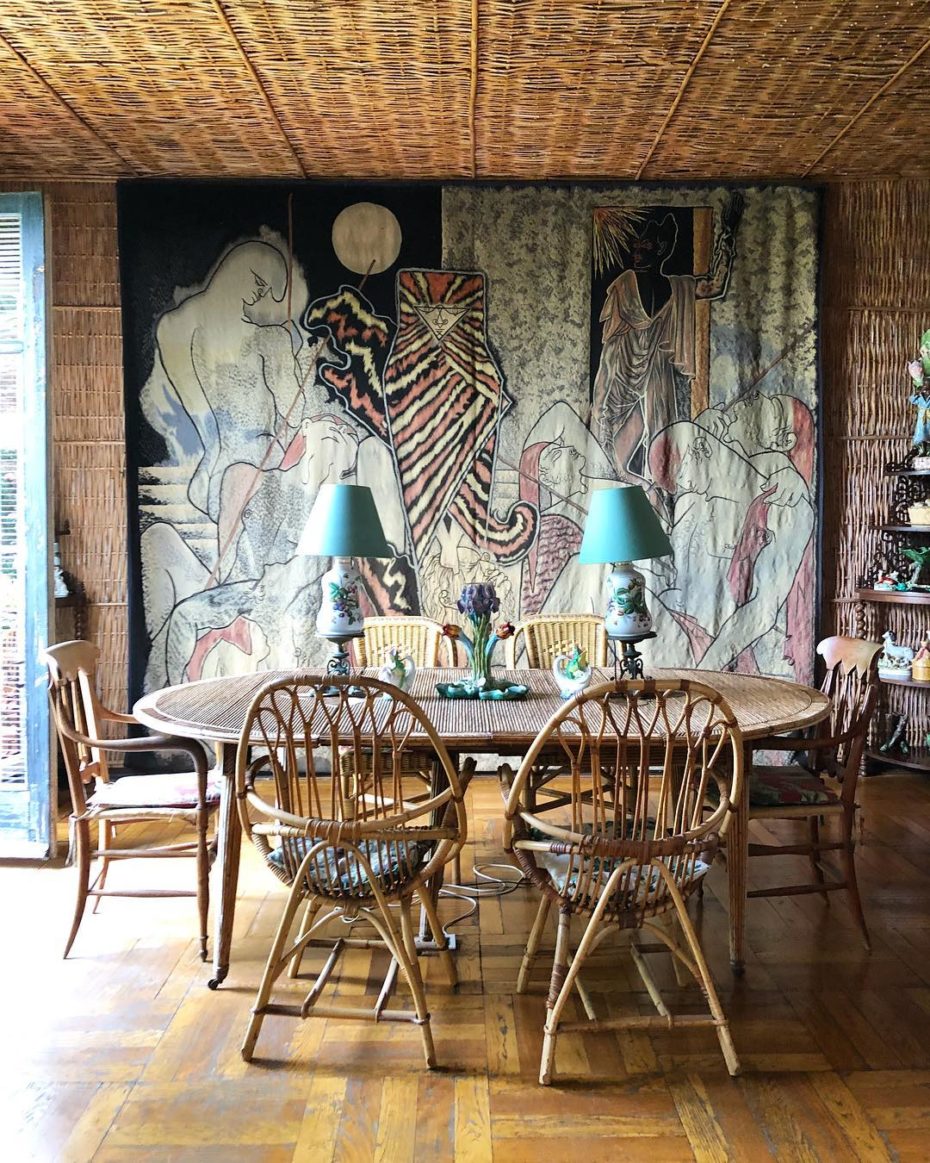 With the help of an old Italian worker who dissolved his pigments in milk, Cocteau proceeded to draw delicate lines inside the villa in lieu of, say, a Rococo-esque murals.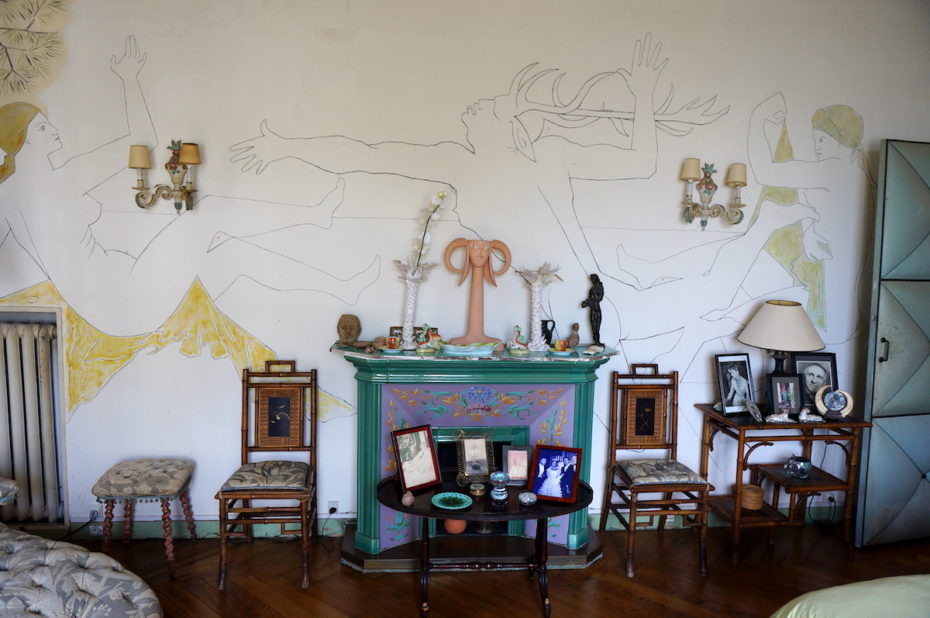 He also says he fell over a lot while bending this way and that to draw those drowsy gods and goddesses. (Fun fact: many were actually inspired by figures in Renoir's paintings). For the next few years, the drawings were his world. "When I was working at Santo Sospir, I became, myself, a wall and these walls spoke for me."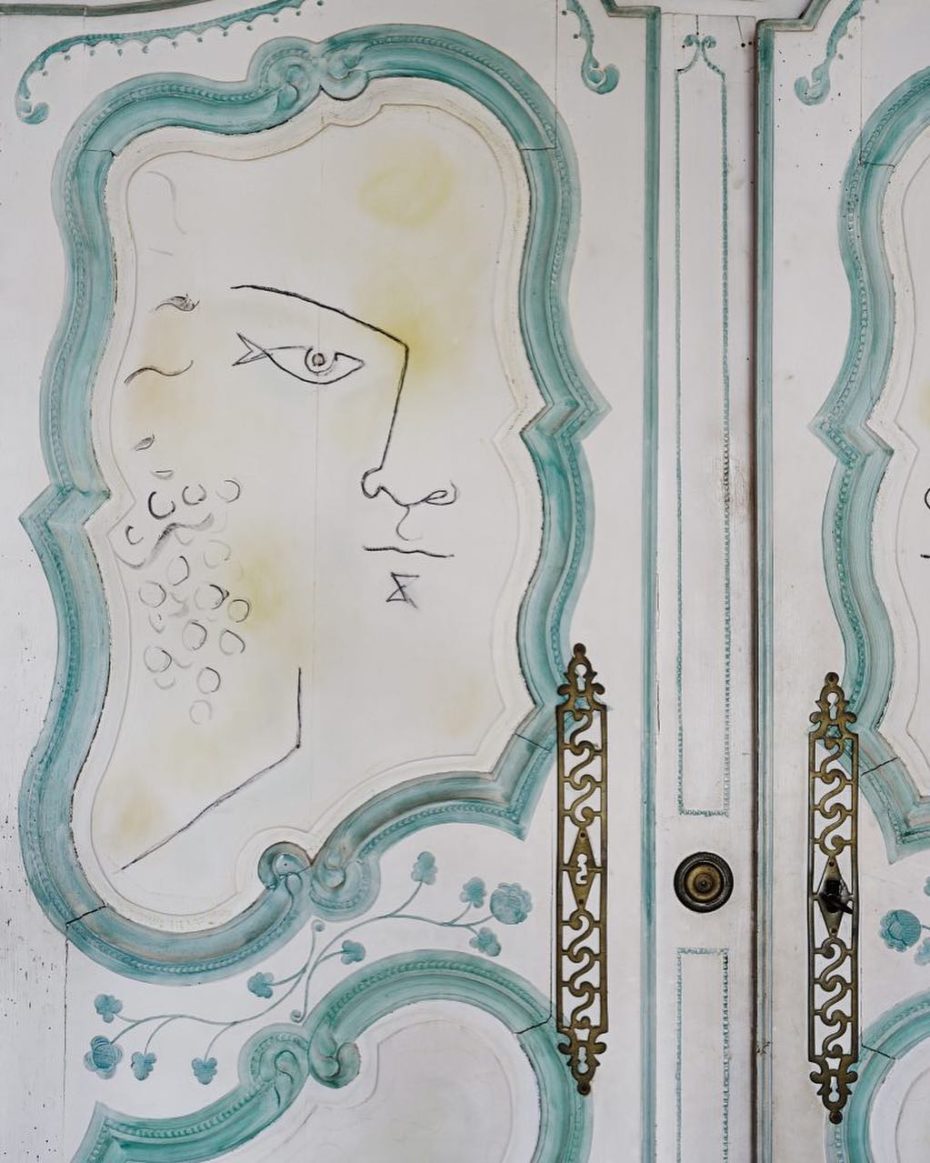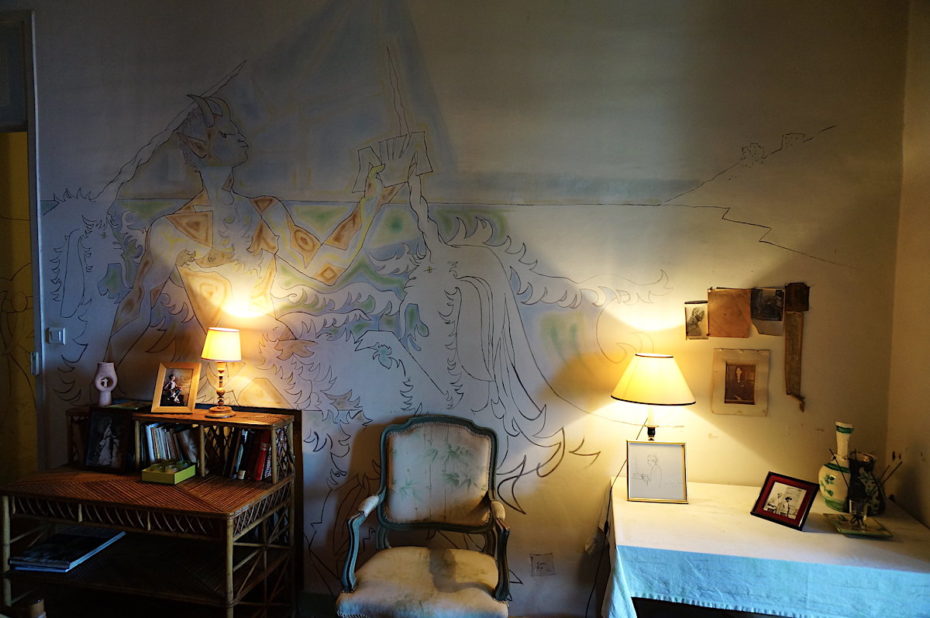 "A young woman lives there," he explained a 1952 documentary on the process, "So I didn't want to dress the walls. I needed to draw on their skin." Even with Catsaing's more-is-more philosophy, the rooms feel airy. They're often flushed with blue, and bursts of yellow. Cocteau's lines are drawn lightly, but with great intent, "because the insignificant," he said, "must become significant."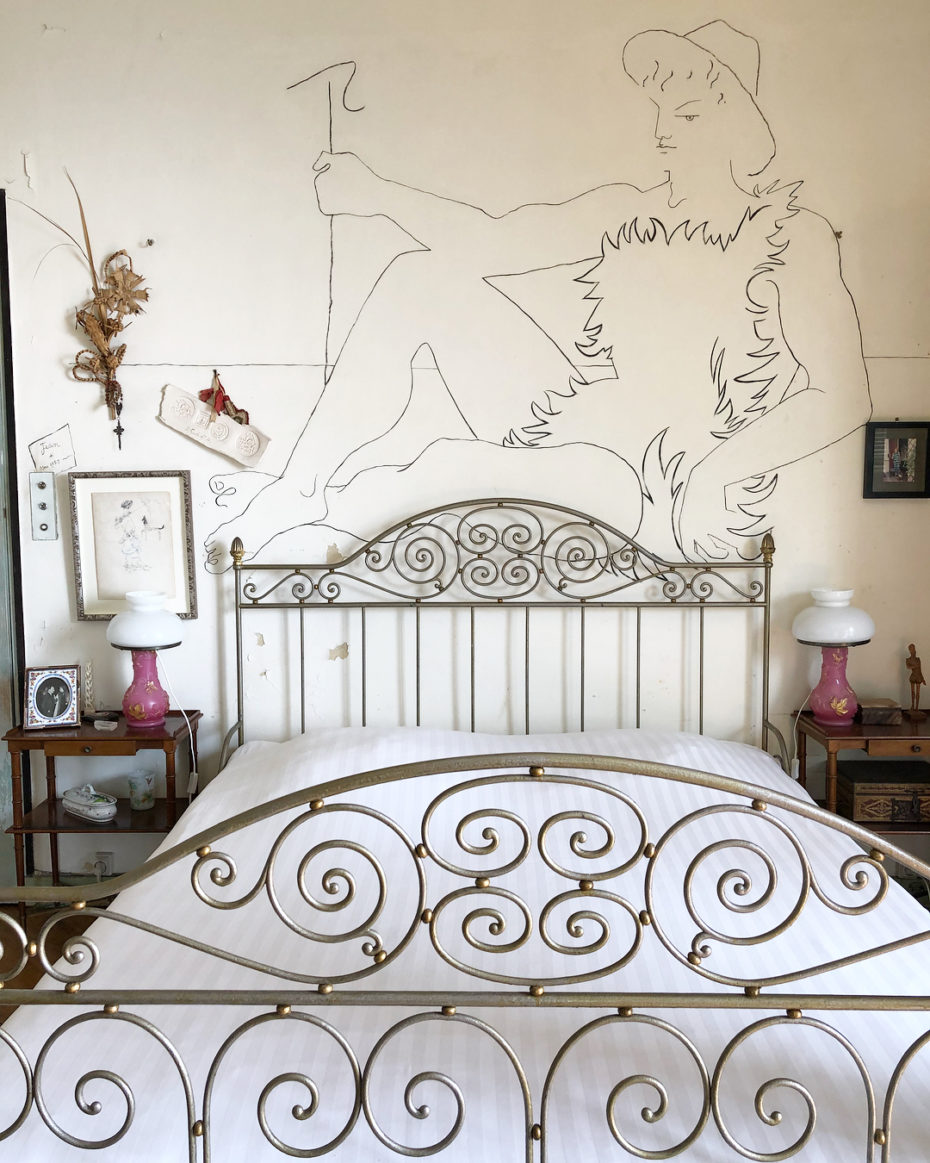 Therein lies the magic of his wall tattoos. Cocteau's style is the culmination of years spent learning to savour the simple pleasures of life while realising, like so many artists in post-WWII Europe, how precious those pleasures are. Nor was he the only creative to find catharsis in wall tattoos of sorts. See Le Corbusier, master chiller: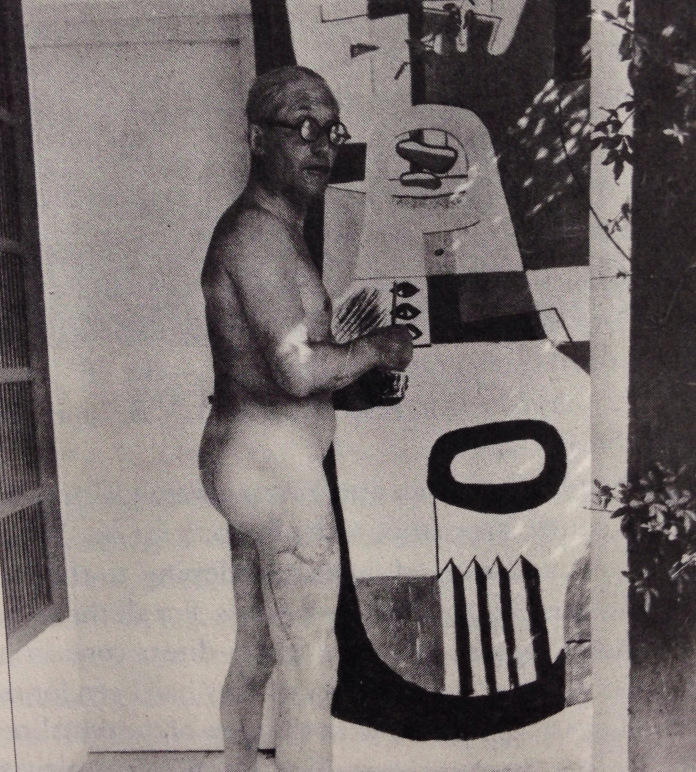 A bed-ridden Matisse tattooed his walls: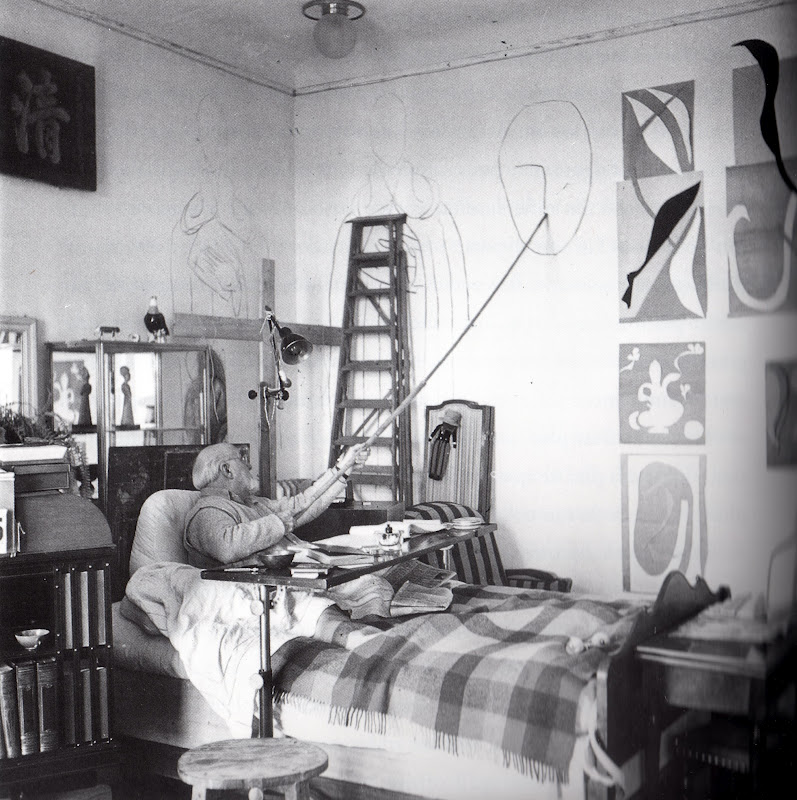 Picasso drew all over the walls of this magical villa near a town called Uzès, also in the South of France: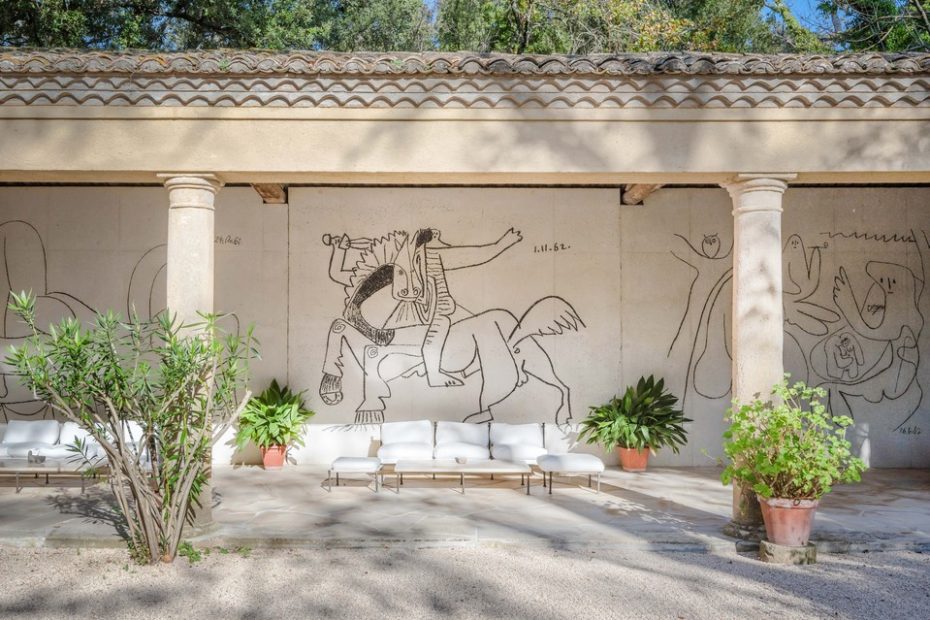 "We have tried to overcome the spirit of destruction that dominates time," Cocteau said of himself and his contemporaries, "[so] we decorated the surfaces that men dreamed of demolishing. Perhaps, the love of our work will protect them."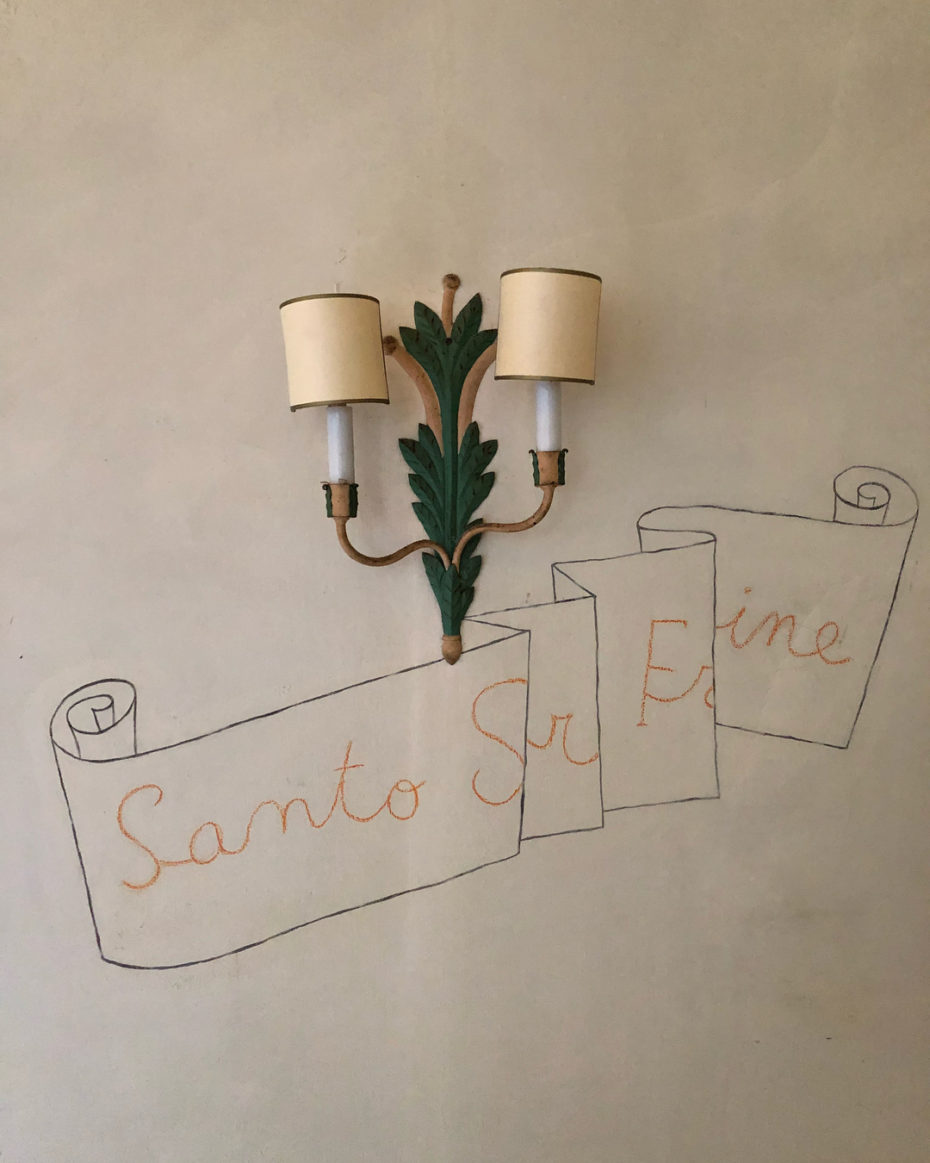 As one-third of the world's population shelters in place, that spirit of destruction comes knocking yet again to dominate our time and energy. Some days it will, and that's ok. But we've also seen how creative people are getting to fight the doldrums. Eccentric crafts (we've got 20, y'all) are blossoming. Tattooed walls are making a comeback:
Cocteau would be proud. So what're you waiting for? Find a nook, a ceiling, the arm of your sleeping roommate, and paint your own tattoos. We suggest finding some chalk markers (cause, mistakes) on Amazon or a local art supplier who is still making deliveries. And please, send us your results!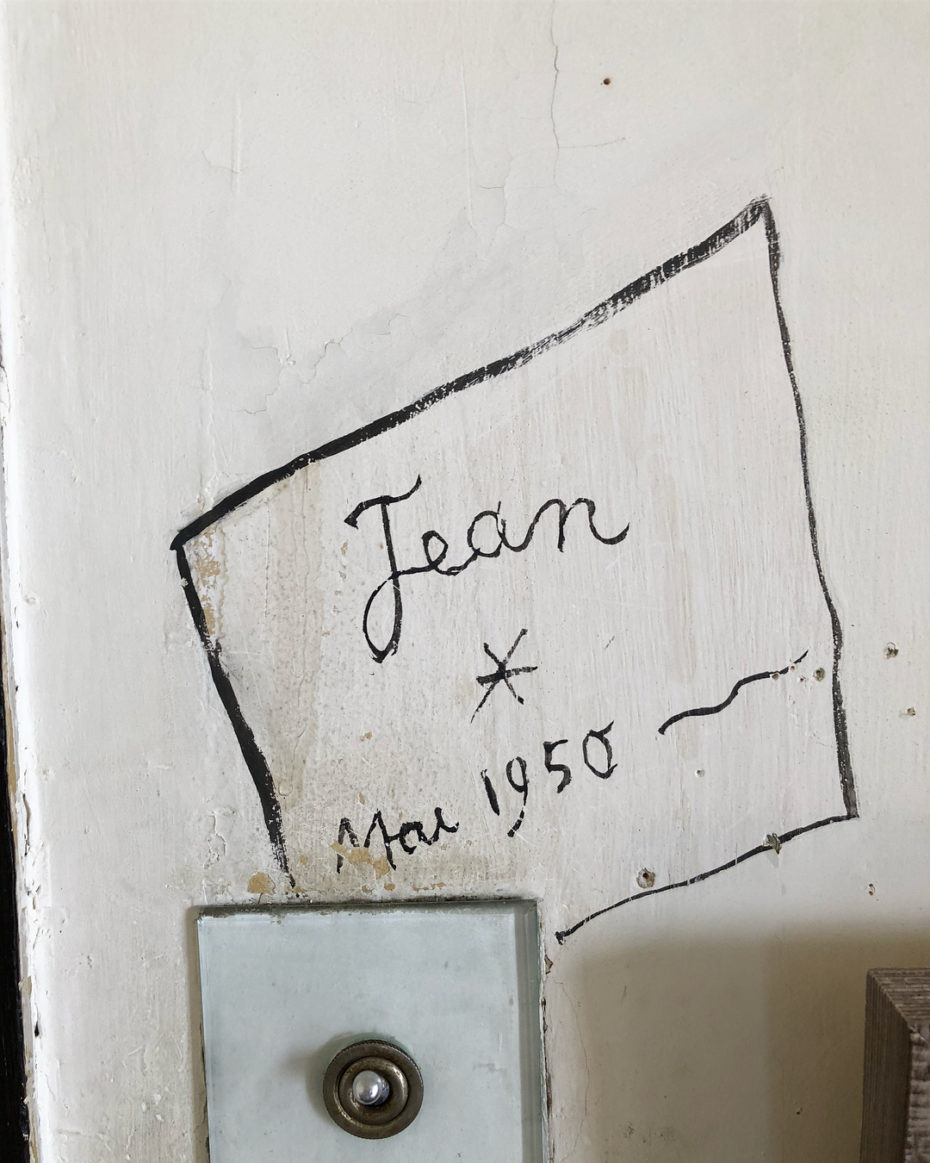 You can learn more about Villa Santo Sospir here. We'll leave you with the aforementioned documentary by Jean Cocteau on the tattooing of the house: