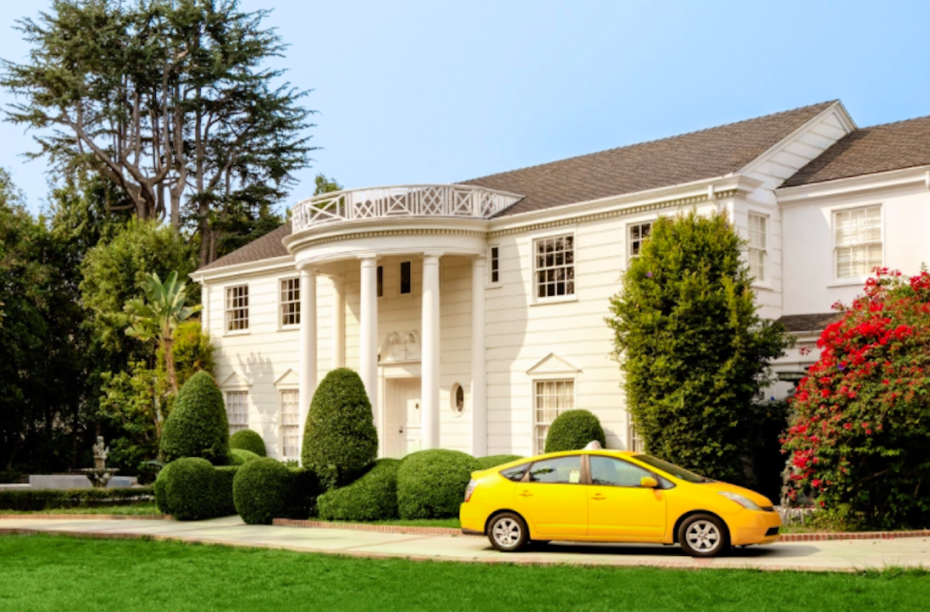 Without a doubt, "The Fresh Prince" had one of the most enviable pads on TV. Well, '90s kids rejoice, because now Airbnb wants you to have a chance at living the sweet life just like Will Smith. "The actor and entrepreneur is adding [us] to his long resume," reads Airbnb's announcement, "and opening the doors to his former 'kingdom' [in LA] so fans can create some memories of their own." Expect graffitied walls, a poolside lounge, and a closet filled with Will-worthy fits. Expect a hot Philly cheesesteak, served to you on a silver platter as you kick off your Air Jordans…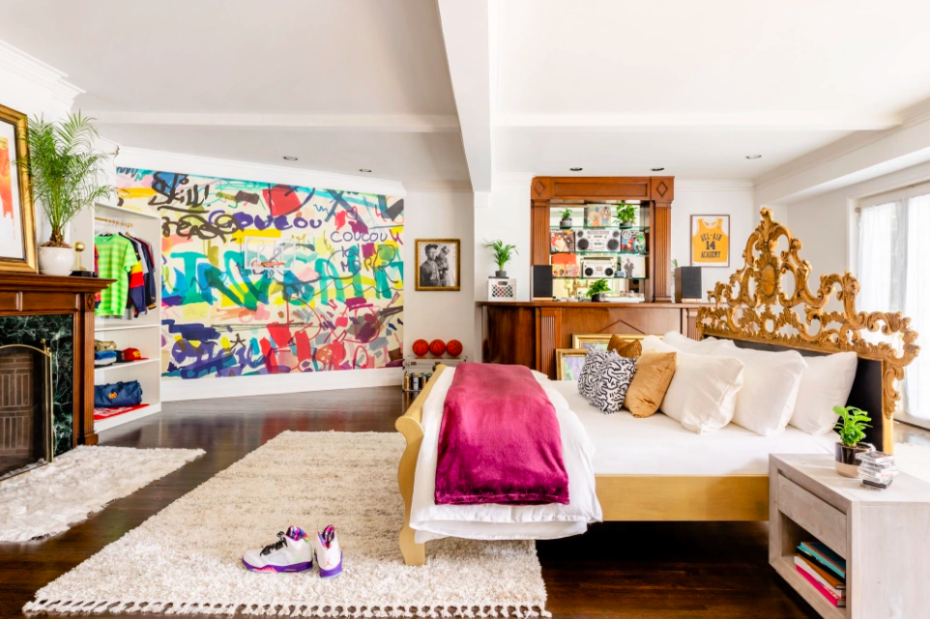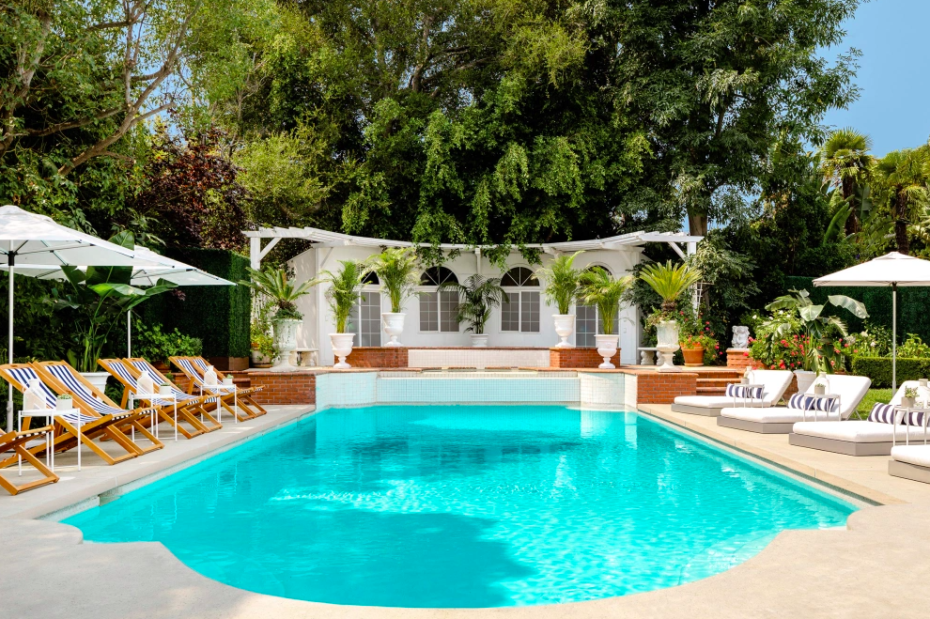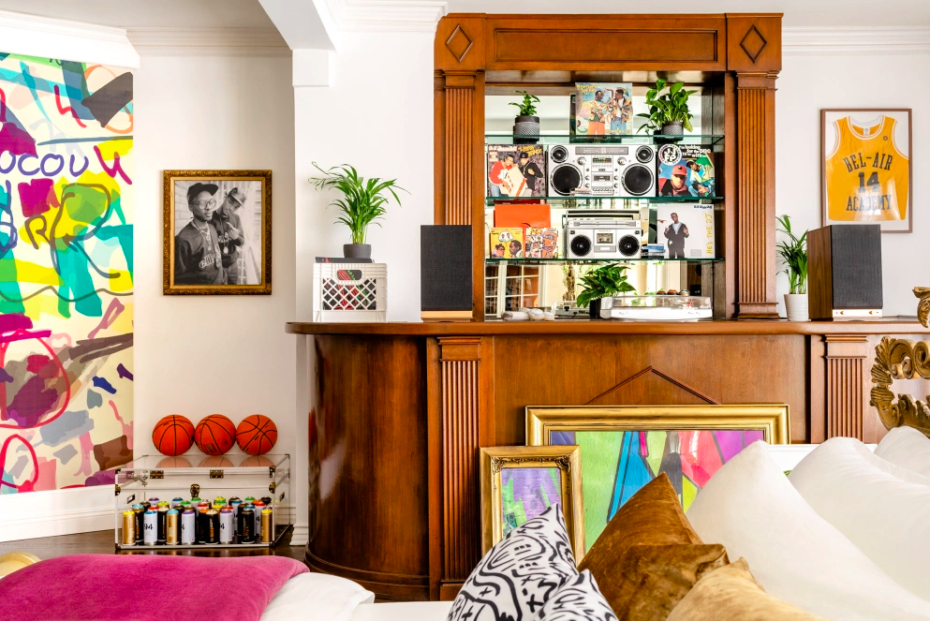 We've seen Airbnb do a lot of cool competitions in the past, from exclusive invites to dine at Grand Central Terminal, to a sleepover inside the Louvre. This is different, and arguably gives you a better shot at 'winning.' "Starting September 29 at 11:00am PDT, groups of up to two Los Angeles County residents will have the chance to book one of five stays in Will's wing of the home," says the Airbnb team, "occurring on October 2, October 5, October 8, October 11 and October 14." The best part? Rates are only $30 a night.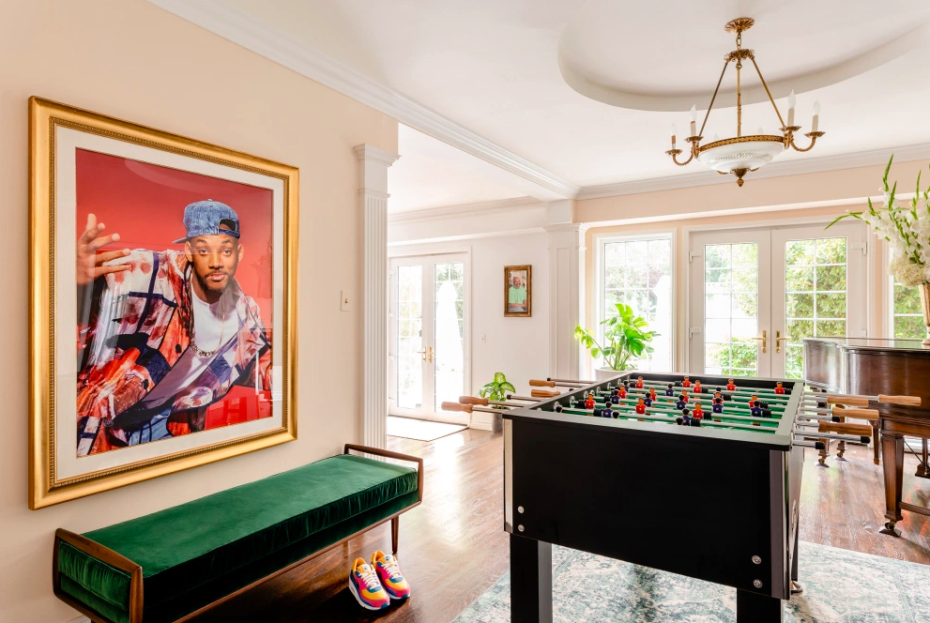 The move to open up the iconic 1937 mansion (which is located in Brentwood, not Bel-Air – but close!) falls in tandem with the house's 30th anniversary of being featured on the show. In fact, guests will get a digital welcome greeting from DJ Jazzy Jeff himself, and "will get to spend some time with him in his home studio, virtually of course, and spin some vinyl together." You can also book a digital place at the DJ portion of the event, which is pretty damn cool.
Take a tour of the house here:
Covid guidelines will still apply, of course, but just knowing this opportunity exists is a welcome flight of fancy and escape from the chaos of 2020. The cherry on top of it all, is that Airbnb will be donating to the Boys & Girls Clubs of Philadelphia.
Learn more about booking your stay on Airbnb's website.