Before Hollywood Steals Him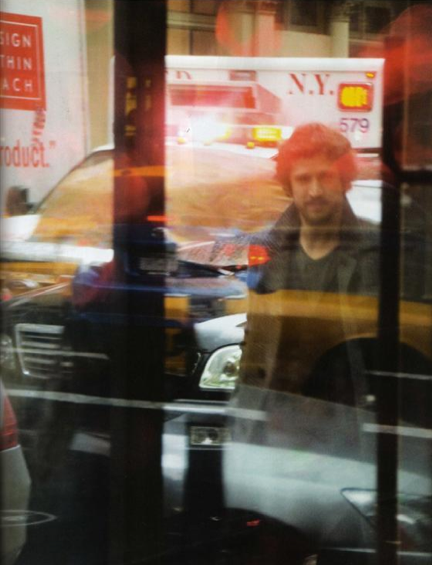 Okay, so I don't normally do this… If I have a crush on a boy, he's always the last to know. My semi-coy, semi-'not-even-that-interested' act works pretty well for me most of the time, thus if Guillaume ever happened to read this article, it would be all over for us, the humiliation would be too much to bear and I would have to pick up the pieces of a tragic love lost. But here I go…
Meet Guillaume. Pretty cute hey? If you aren't French, the only time you may have ever seen his face would have been in that 2006 Leonardo DiCaprio flick, The Beach, where he played the rediculously good-looking French guy, after which, he pretty much disappeared from English-language cinema. So why should you care? Well, MessyNessy has a hunch– that he's about to become Hollywood's newest heartthrob-with-an -accent.
You see I forgot to mention that while he pretty much disappeared from rest of the world's radar, at just thirty-seven, Canet has been making a name for himself as one of the most celebrated directors in French cinema today. He has starred in over twenty French films since his supporting role in the Hollywood blockbuster, The Beach and now he's back for more– a lot more. Guillaume is about to appear in cinemas world-wide as the leading heart-throb male alongside Kiera Knightely and Eva Mendes in Last Night.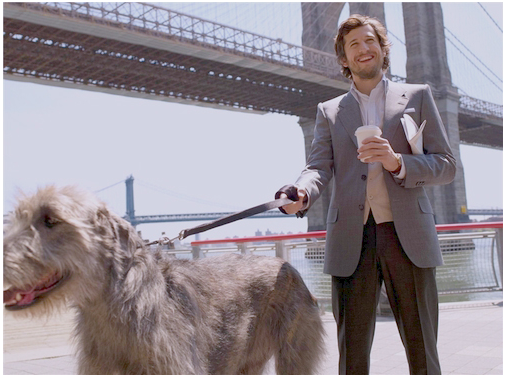 "It's a very cool film about adultere – faithlessness,' Guillaume says. 'You see parallels between the two couples. It's beautiful.' When asked if it compares to 2004's Closer, starring Jude Law and Julia Roberts, he says with a wonderfully-French lack of modesty, 'It's better.'
[youtube=http://www.youtube.com/watch?v=lfvDABrLHkU]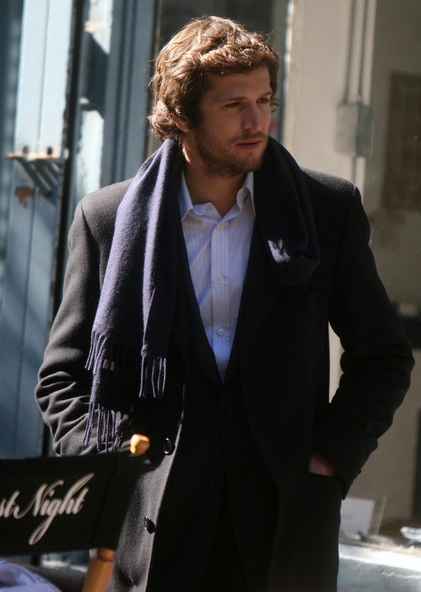 Is he single? Unfortunately not. In fact he's one half of a serious French power couple with Oscar-winning French (Hollywood adopted) actress, Marion Cotillard. They look blissfully happy together so there's no chance, don't even think about it. They even work together. Guillaume recently directed Cotillard in a film that's been reigning top in the French box office this fall, Les Petits Mouchoirs (Little White Lies- if a cinema near you is playing foreign language films, get yourself in to see this one, I absolutely loved it).
Other interesting facts about my latest crush:
He was once married to actress Diane Kruger. Meeting in Paris as drama students in 1999, they wed in 2001 and worked together on a film he directed, Mon Idole (a reality TV satire), before splitting amicably, citing work pressures, in 2006.
He never meant to be an actor but a showjumper. Born in the suburbs of Paris, he is the only son in a family of horse-breeders and was a member of the Junior French National Equestrian team. 'I was on my way to be a professional horse rider until the accident,' he says. 'I was broken all down my right side. I realised I had spent all my youth being in horse competitions, seeing the same people all the time. I was 18, I wanted some new things.'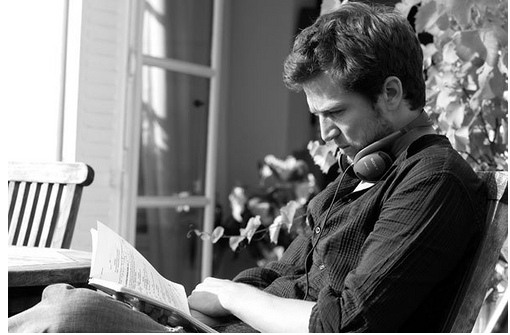 On Hollywood: "Interesting, sometimes nice, not somewhere I want to be all the time".
On himself: "I don't know if it's shyness or what but I like to be on my own. I'm… kind of like a bear.'
He loves to play guitar and has a mix of electric and acoustic instruments, as well as a vintage collection, because 'they're even better when they're old, like good wine'.
He loves English humour, especially Monty Python.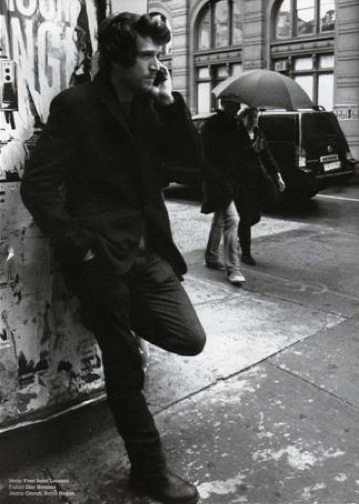 Or just sit and wait for Hollywood to get their grubby hands on him…