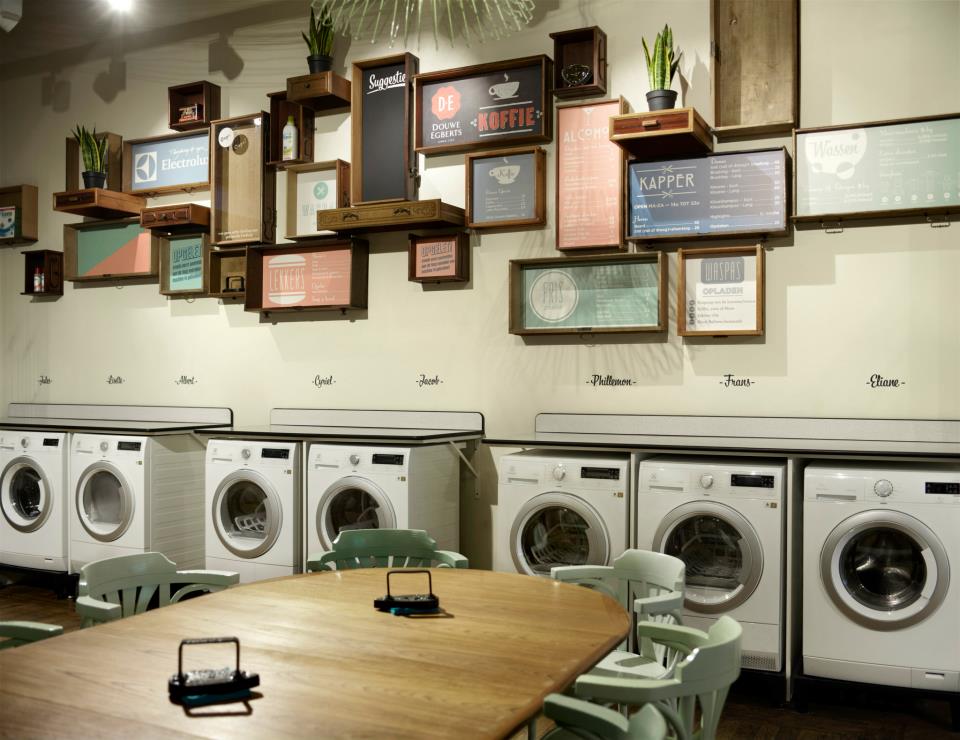 I can't be the only one that has a "thing" for laundromats. They're a tough thing to love, I suppose and to many, they're simply depressing places. But I think there's something curiously charming about these unloved mom-and-pop businesses with their invasively bright lighting schemes, muted pastel machines and stories of strangers that met while washing their clothes.
They are the ugly duckling of storefronts that might very well be disappearing sooner rather than later from street culture. In a small corner of Europe however, some clever Belgians might have found a way to both revive and transform the laundromat culture– for those that have a "thing" for it of course …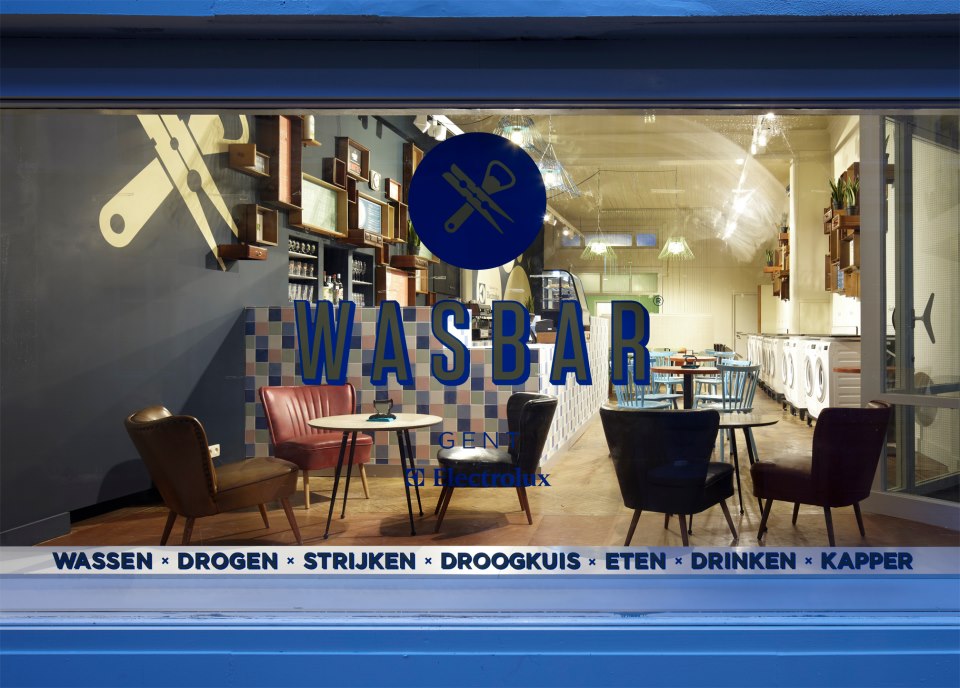 Wasbar is a welcoming environment where friends meet for a round of beers, get a bite to eat, finish a paper while drinking good coffee or even catch some live music. Oh, and you can wash your clothes there, too (and get your haircut, but we'll get to that in a second).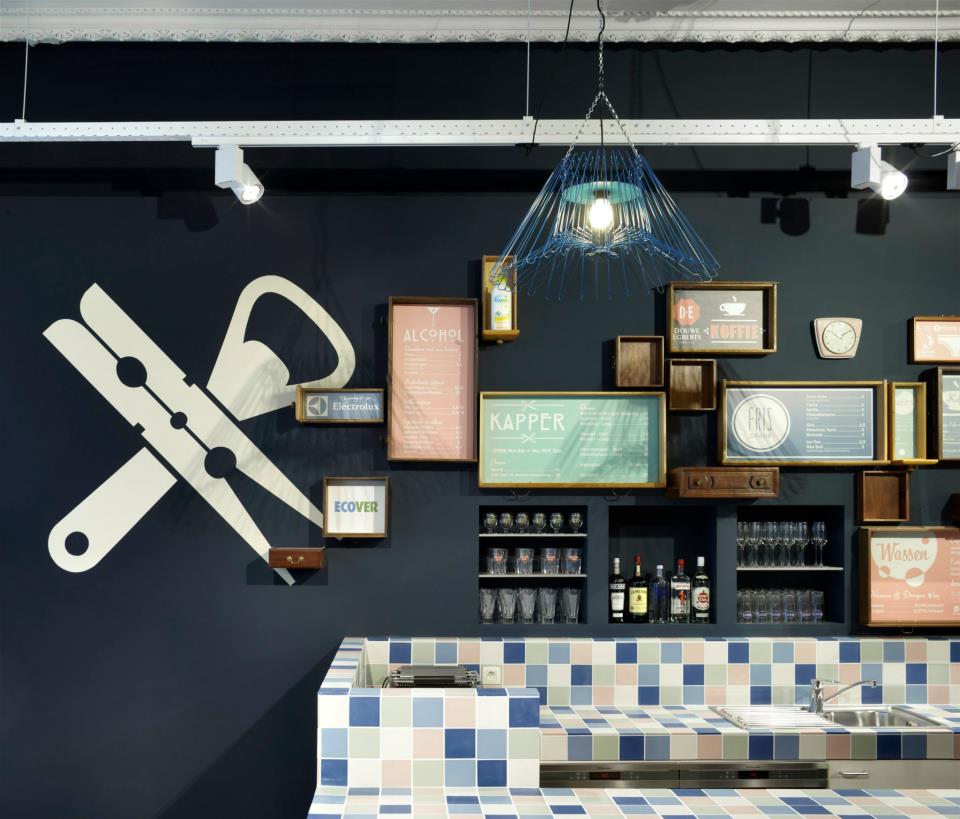 Somehow, Wasbar has managed to take that sad lighting, the muted pastels and the strangers with their laundry– and turn it all into something pretty cool. A laundromat morphed into a beautifully designed social club, the concept is based on saving time and helping its customers essentially kill two birds with one stone (in style).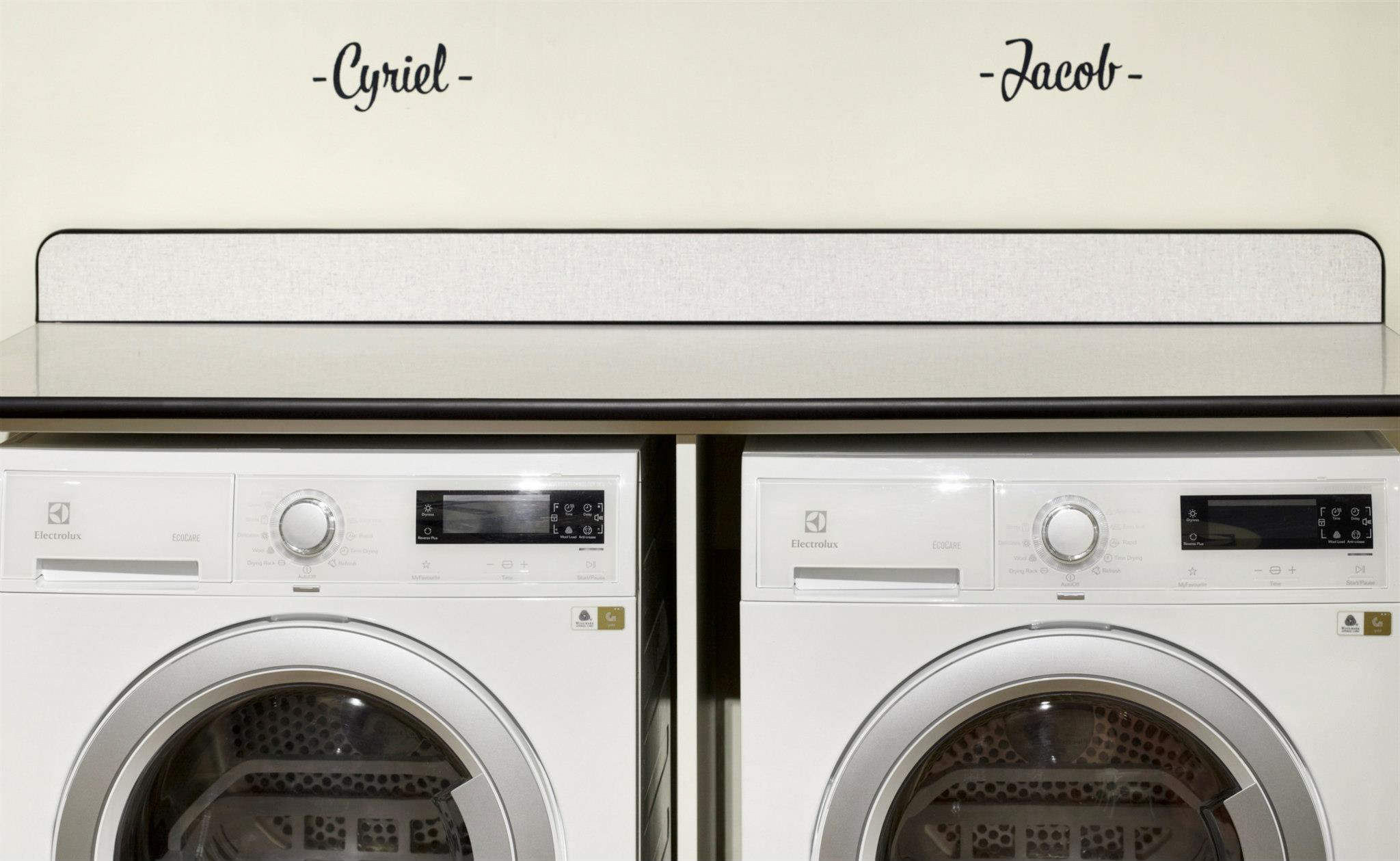 Realized by Antwerp-based design studio, Pinkeye, the Wasbar is pretty much the coolest-looking café on the block, a tempting hangout even if you've got your own washing machine at home. Friendly, homely and delightfully retro, convincing friends to keep you company here while getting your weekly load done wouldn't be too difficult.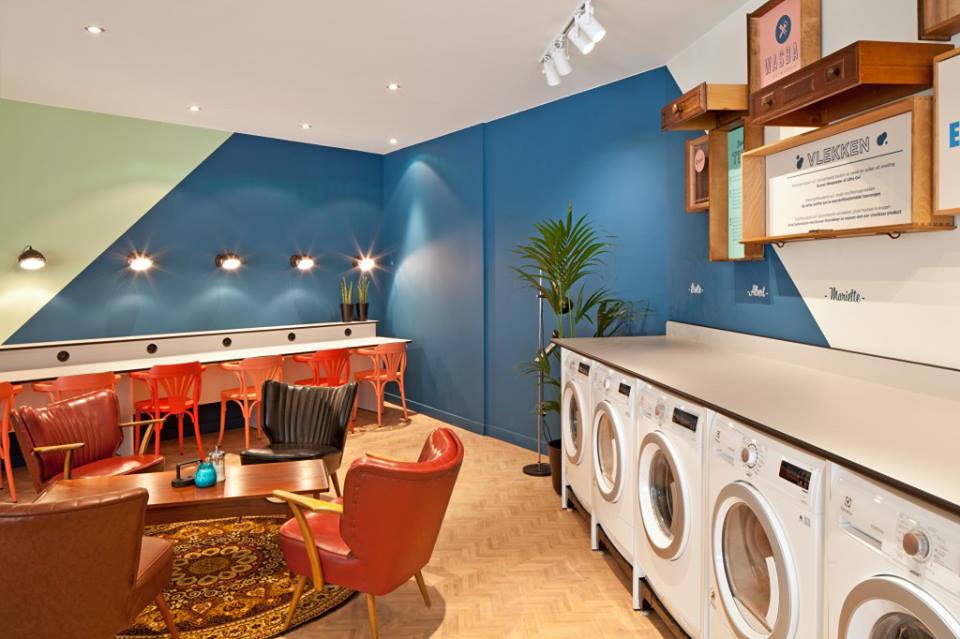 Wasbar's bright young entrepreneurs also thought it would be cool to open up an after-dark hairdresser. And since it takes about the same time to get a trim as it does to get your whites done, they threw in a hairdresser into the concept too!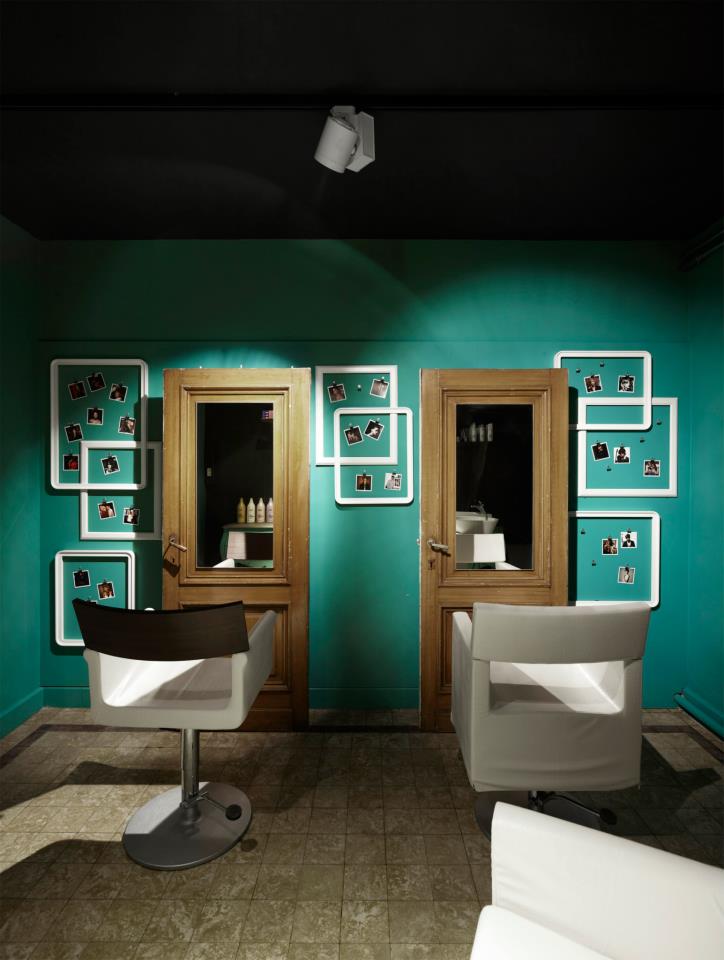 Check out this enjoyable little video for Wasbar (if the subtitles don't appear automatically, click the bottom right hand corner captions button):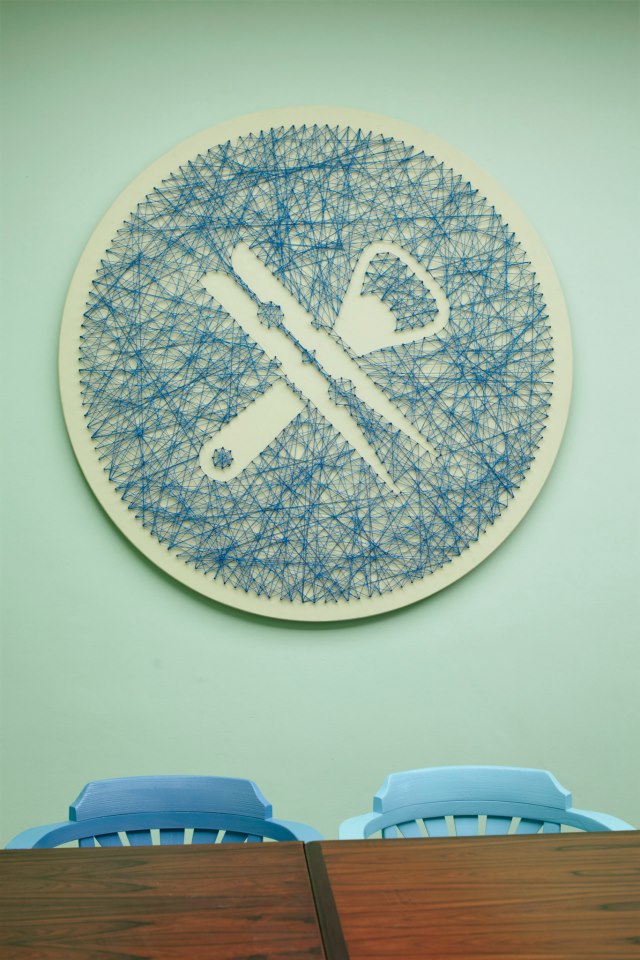 Any entrepreneurs out there inspired?!
Wasbar on Facebook / Locations in Antwerp and Gent