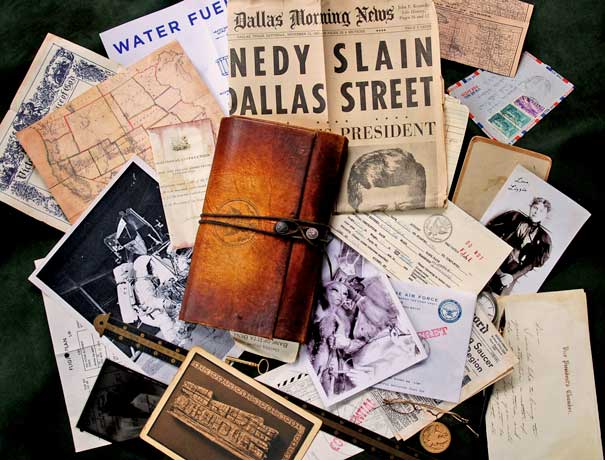 Ever wondered whose job it is to make all those fabricated newspapers, letters, photographs, posters or books used by characters on our favourite TV shows and in the movies? It's a peculiar and curious career niche, but I've found someone that does exactly that for a living…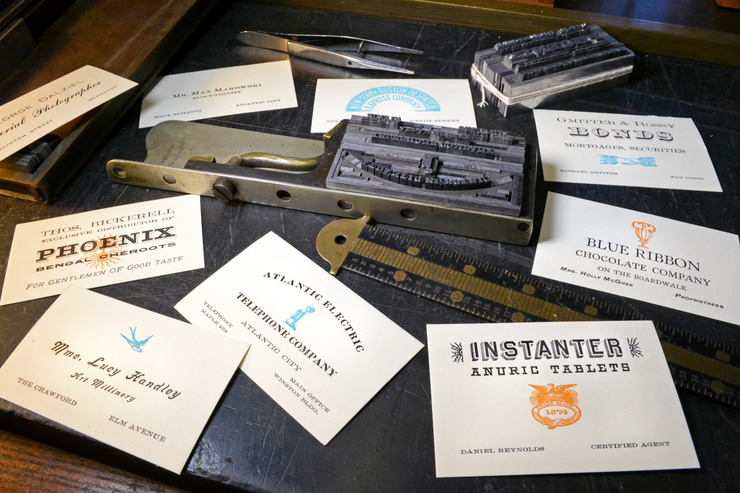 Ross MacDonald never finished high school, nor did he have dreams of one day being the guy that makes paper props for the movies. He worked his way up through a series of jobs from house painter to magazine and book illustrator, before eventually falling into the rather particular profession in the film and television industry as 'prop designer & consultant on period print and design'. For his latest gig, Ross has been fabricating the paper props on HBO's Boardwalk Empire for the last four seasons…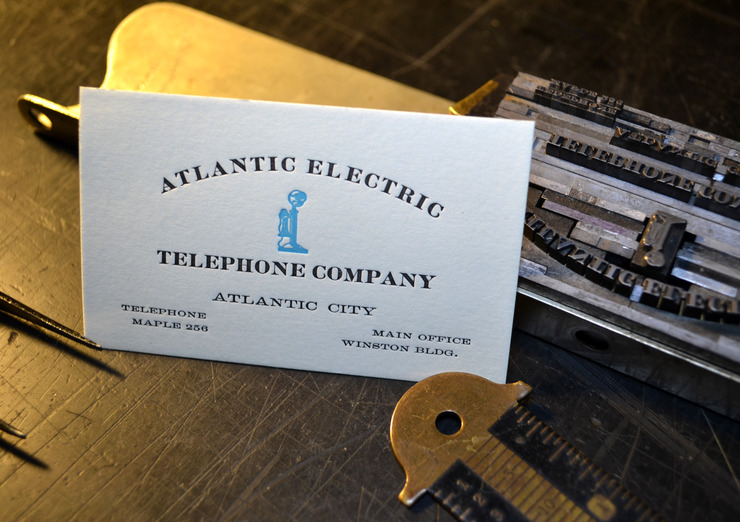 "I've made Al Capone's rap sheet, Agent Van Alden's drivers licence and evidence tags, Jimmy Darmody's death certificate, Arnold Rothstein's calling card, pocket notebooks for many of the characters, magazines, photo albums … telegrams … life insurance policies, medical charts and hundreds of other props," says Ross on his illustrator blog.
"Much of my time spent working on props is taken up by research – trolling through massive archives to find a 1922 New Jersey drivers licence or Irish passport so I can make ones exactly like them. I might take several long days to replicate some period prop that flashes past on screen for a millisecond … Sometimes the camera will linger lovingly on one of my props, other times you can't even see it. That's showbiz."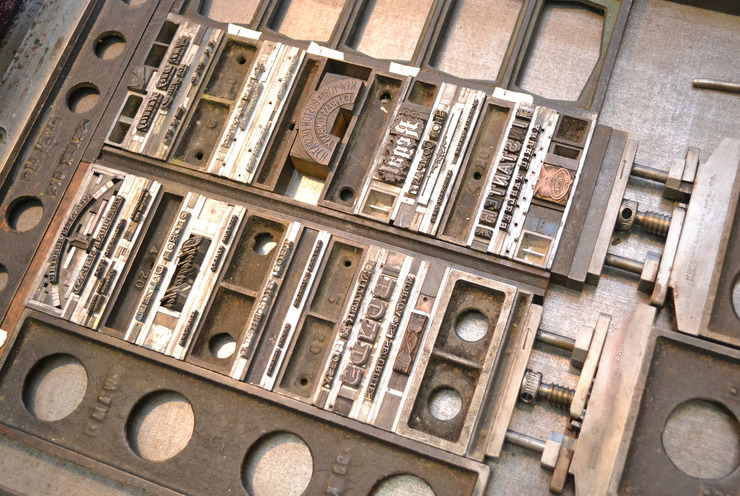 These beautifully letterpress business cards are part of one of Ross' pieces that didn't actually end up getting much air time on the show. "Originally it was meant to be a more visible hero prop, but in the end I think you catch a quick glimpse of the cover … It's a fancy stationery salesman's sample book."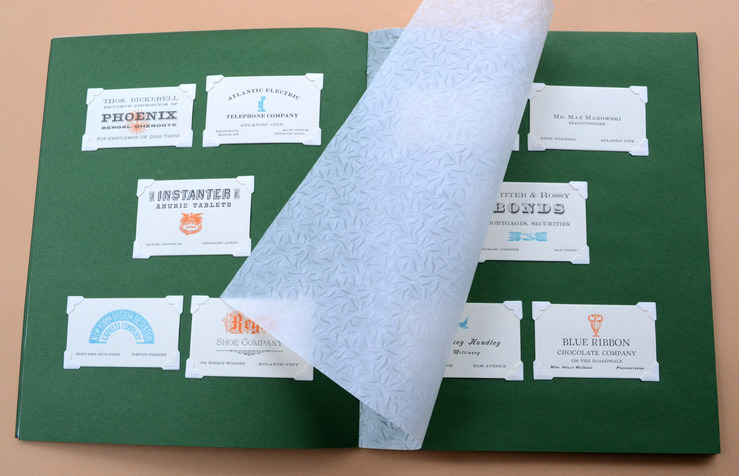 "It was fun designing this one, but as with many paper props, part of the exercise involves generating the copy – in this case, coming up with names, businesses and addresses … My intern and I became bond salesmen, my wife became an art milliner, and my kids book agent puts in an appearance as a fine chocolatiere."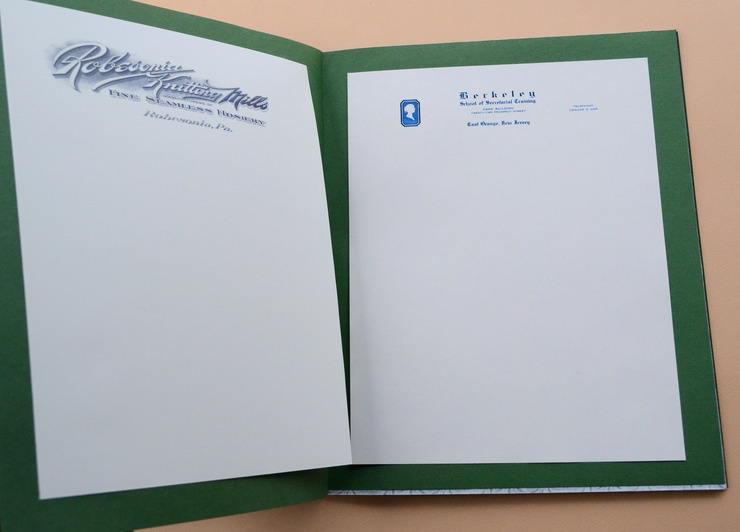 Ross will continue to share some Boardwalk paper props on his blog in the future and will soon be starting on the show's fifth and final season. For distraught super fans of the HBO show, he recommends they switch to The Knick, another HBO period drama (currently still in production starring Clive Owen), which Ross has already done prop work for.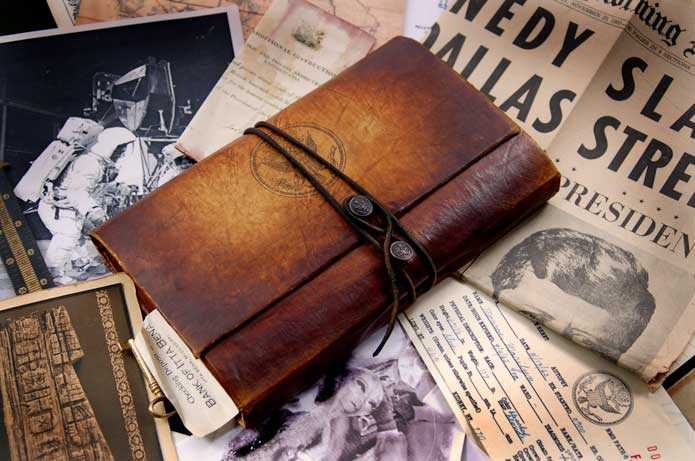 Some of his other projects include work on National Treasure: Book of Secrets, starring Nicholas Cage. Ross spent six months creating hundreds of documents, maps, books, leather bound portfolios, illustrations, facsimiles of John Wilkes Booth's diary, and many other particulars….
"The book itself contains multiple samples of the real handwriting of every president up to Bill Clinton. You would not believe how hard it is to find the handwriting of most US presidents."
"The alien autopsy 'photo' was created by my intern Bryan Morton. We also created lots of 'fake moon landing' photos and documents. No reference was made to that in the script, we just did it for fun, but the director liked it and incorporated it into some scenes", explains Ross on his website.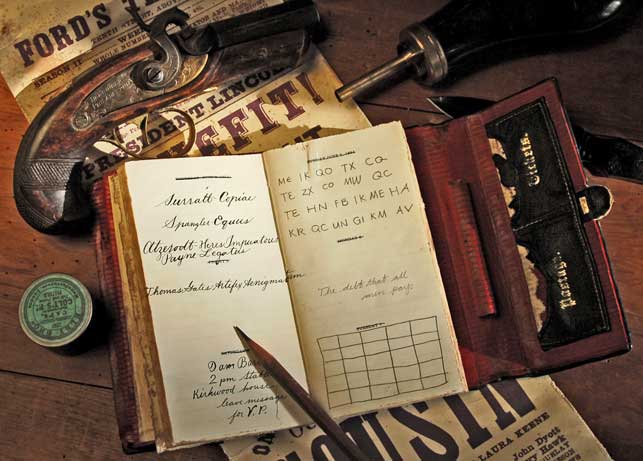 Just for fun, MacDonald also made a working replica of the pistol used to assassinate Abraham Lincoln.
"I bought the barrel and lock. Then, using photos I obtained from the FBI, I took measurements, which I used to carve and checker the stock, make the trigger guard, and make, engrave, and inlay the german silver decorations."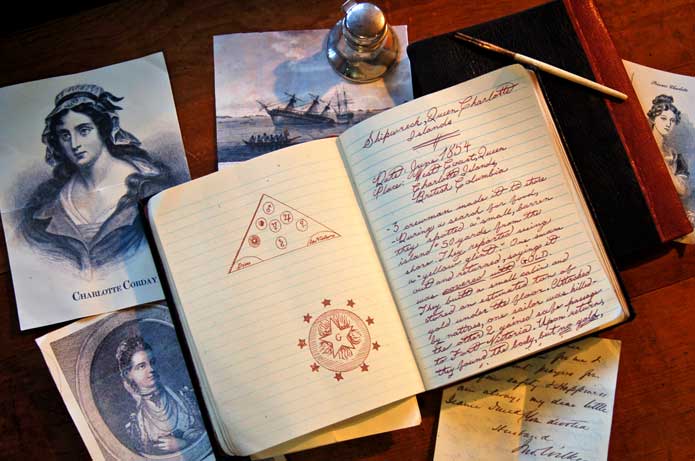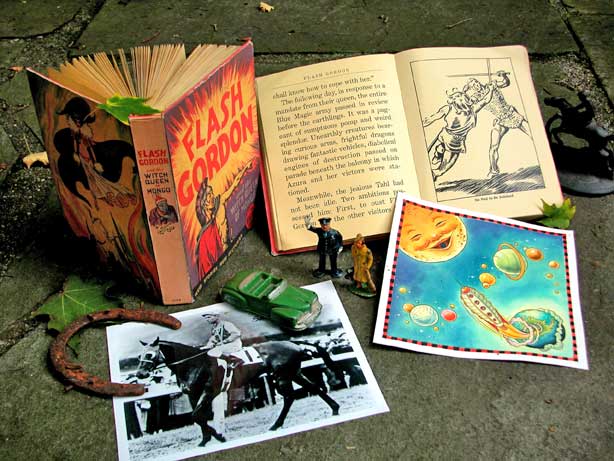 Here is some of MacDonald's artwork for Seabiscuit. The books, which belonged to the horse owner's son in the film, were built from the ground up by Ross.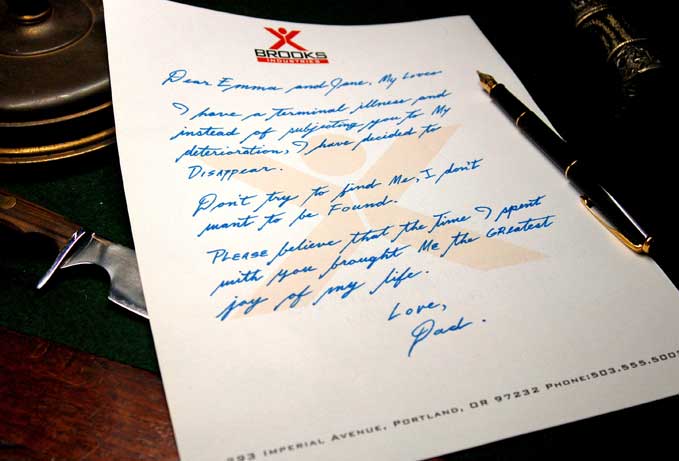 Ross was also asked to develop a style of handwriting that reflected the personality of Kevin Costner's character in Mr. Brooks, a boring executive by day and a ruthless serial killer by night. Ross studied the handwriting of Ted Bundy, the Unabomber and John Wayne Gacy, the "killer clown".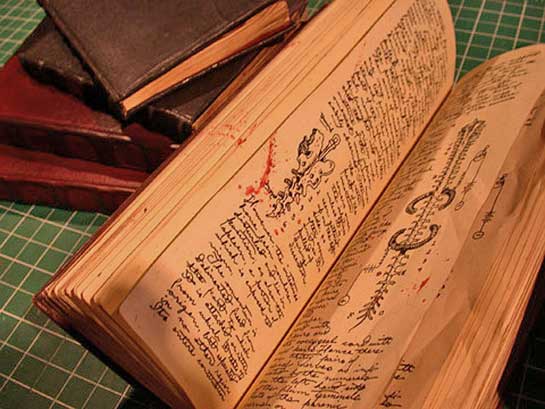 This is one of the notebooks of Doctor Frankenstein from Van Helsing, starring Hugh Jackman, which Ross wrote, designed, illustrated, printed and bound.
"Unfortunately, in the movie you can barely see them for a split second tucked under the good doctor's arm as he packs his trunk, this is the only record of them. They're moldering in some studio warehouse somewhere…."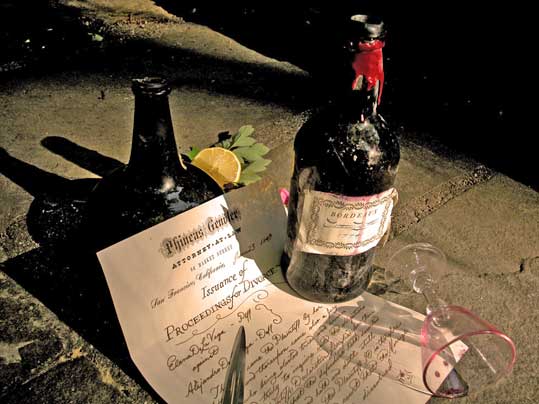 Next up are some of his props from The Mask of Zorro, including divorce papers, voting ballots, an 18th century wine label and a huge book, hand bound in 15th century style …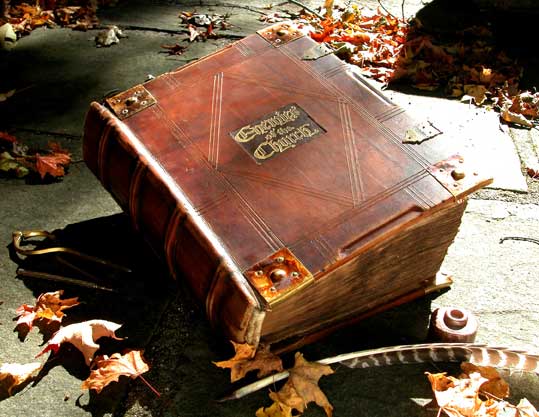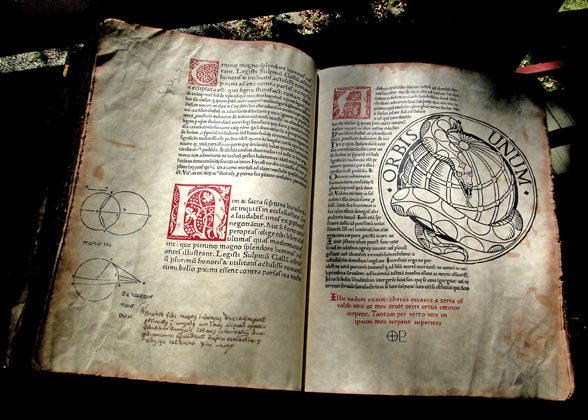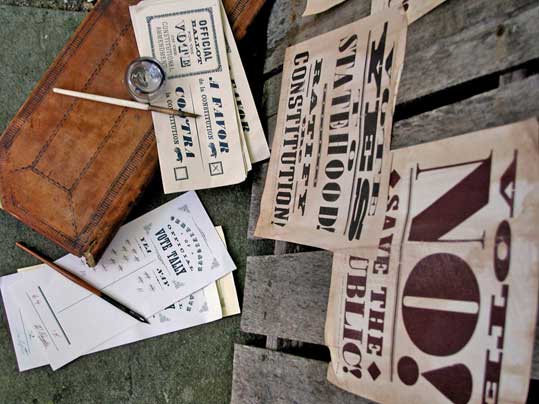 I think I'm going to have to nominate this one for 'most random & coolest job in the world'.
Discover more of Ross MacDonald's movie props on his website (a typographic feast for the eyes) and keep a look out on his blog for more Boardwalk Empire props.
via Quipsologies.
:::
YOU MIGHT ALSO LIKE:
.