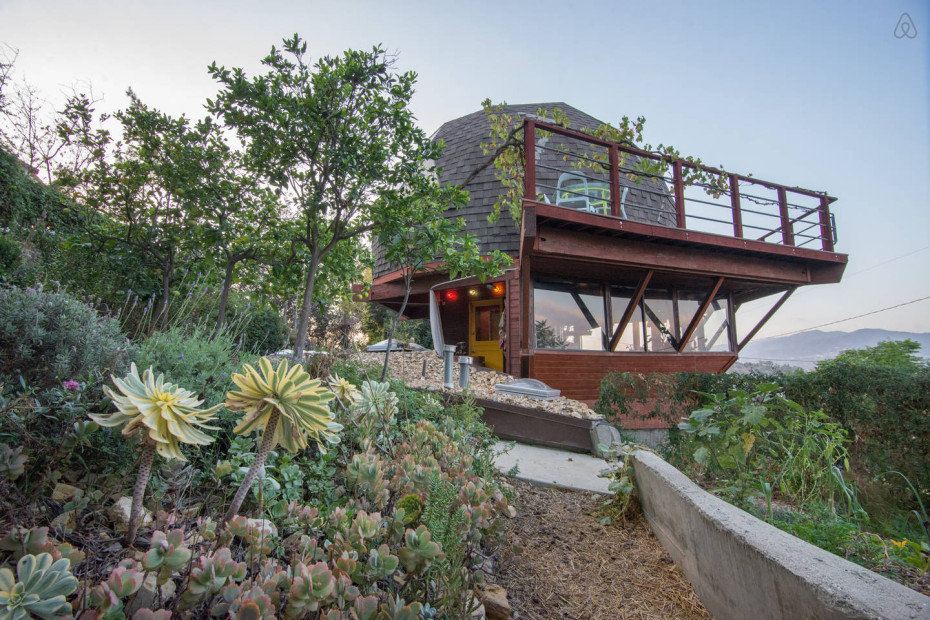 The seventies are back. Come on, be excited! You might recall they had another style comeback some time in the 90s (I was in the 8th grade trying to pull off flared jeans), but this time around, I'm really ready for it, having spent the last several years on this blog educating myself about such eras and absorbing the mood, the colours and stories. And where better to embrace your inner hippie than in the place where it all began … California.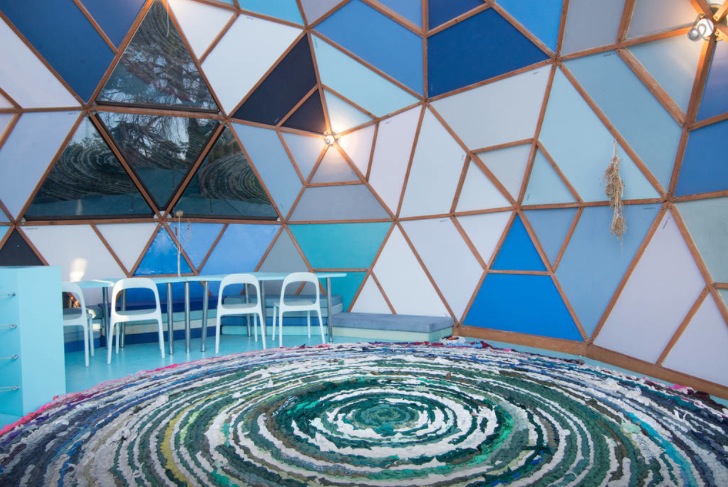 Whether you're a local in the city of angels in need of a "staycation" or planning a summer road trip to California, this place exists in a slightly different dimension. Time travel to the legendary Los Angeles of the 1970s when hippie culture ruled and reason was rejected for the mystical and intuitional– but just remember check out is around noon!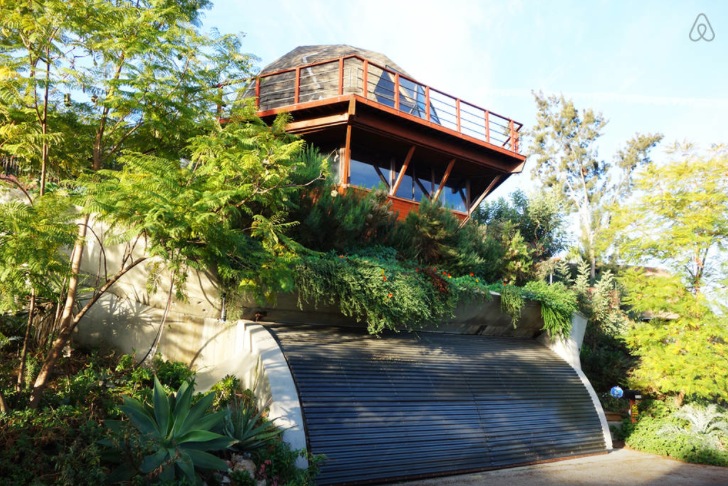 Perched on a remote hilltop with panoramic views, this geodesic dome is the former home of American artist Fritz Haeg. It has served as his studio, retreat, sanctuary and inspiration for much of his art work for the past 14 years, but Haeg has recently re-located to a 30 acre farming commune on the coast (where he also has
two other AirBnb
listings).Now he's offering up a slice of the true hippie lifestyle in his 3-bedroom psychedelic dome.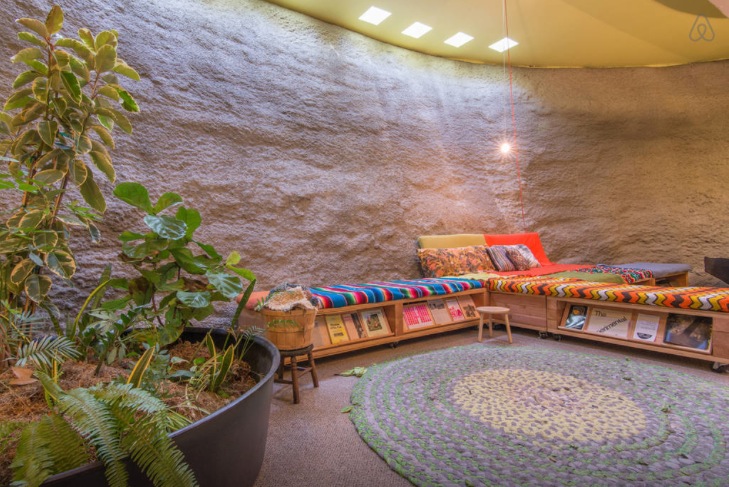 Split over three different dramatic levels, you enter through the huge skylit cave, a poured concrete curvy space carved into the hill, illuminated by 15 skylights and decked out with authentic 70s prints.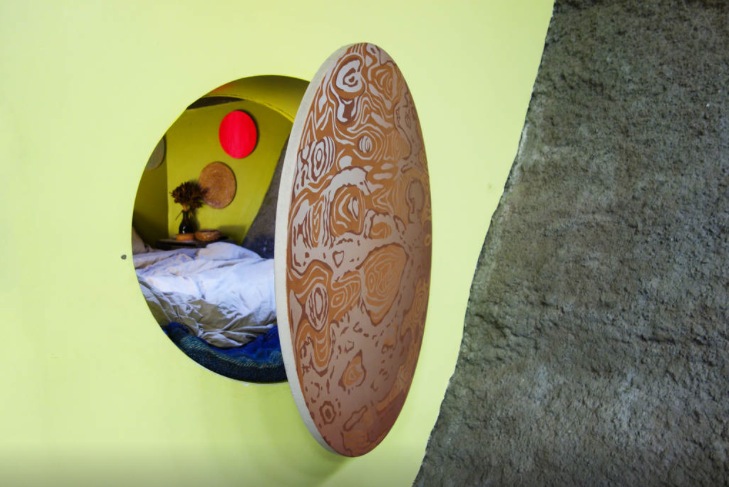 There's a hidden sleeping chamber installed behind a painting and further up the stairs is the warm woody kitchen that looks like something straight out of a "1970s California kitchens" coffee table book.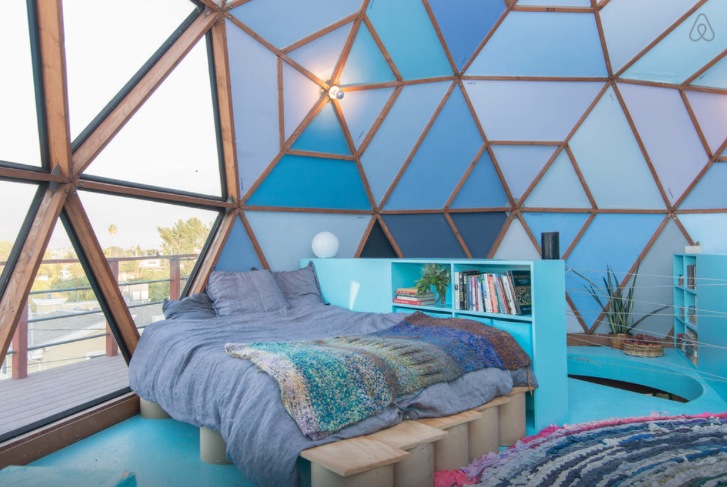 On the final level of the spiral staircase, you find yourself inside the 24-foot diameter geodesic dome with vast windows that frame the city below.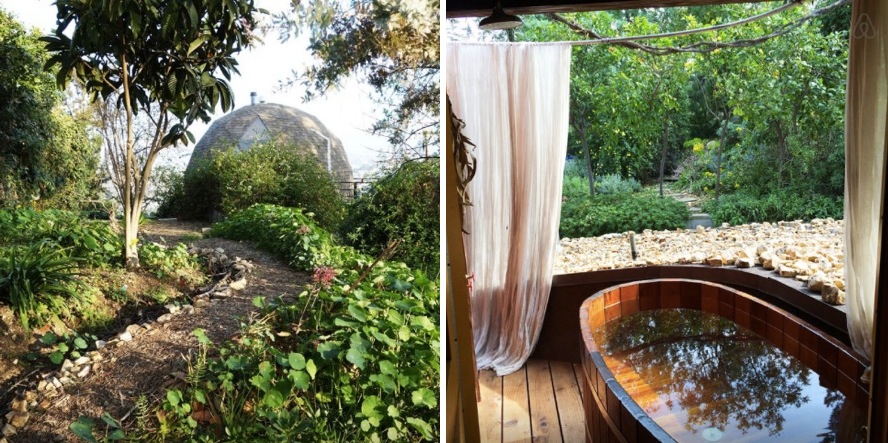 "It's like one big constantly changing artist's installation that you inhabit," explains Frtiz, "It's not pristine modernist nor meticulous luxury. It's earthy, handmade, lived-in and welcoming."
Guests are even welcome to harvest and forage in the gardens.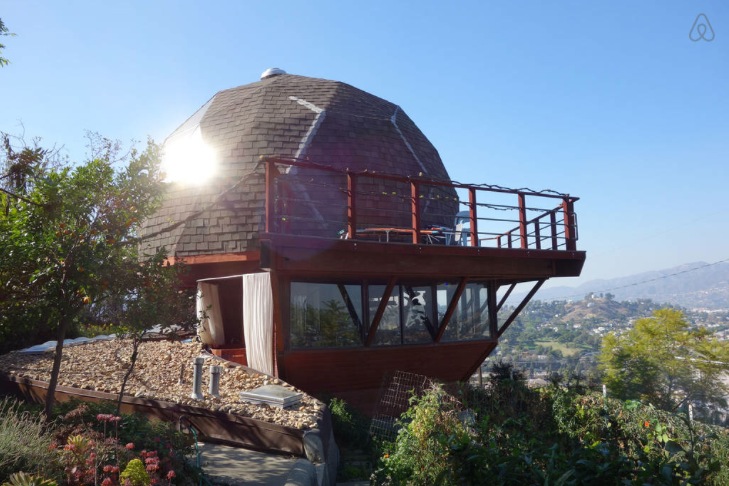 On most days the caretakers are in the gardens or working in their artist studio/office– a domed yurt on a separate gated part of the property.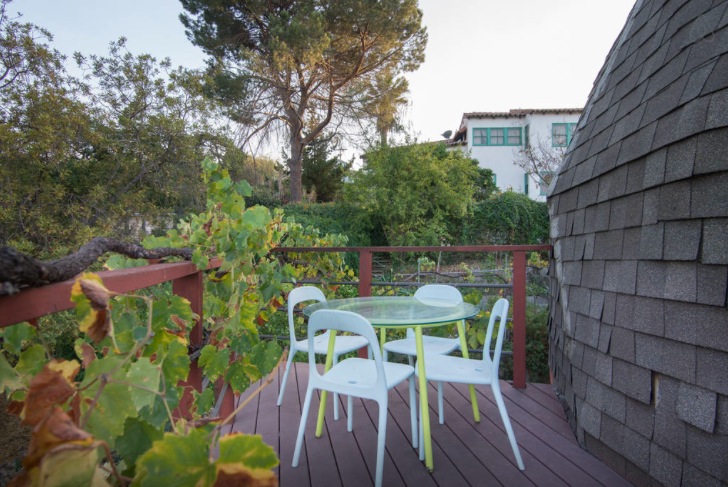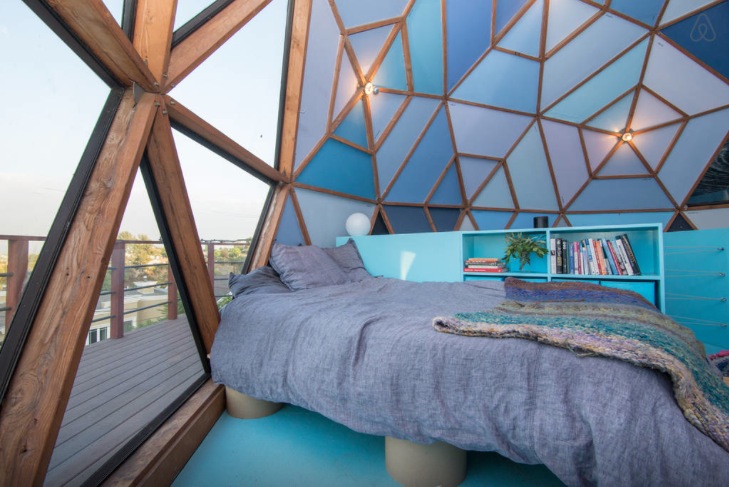 So for anyone else who's excited about this year's seventies comeback, check out the most hippy and trippy pad on AirBnB for your next visit (or staycation) in Los Angeles.
Because if you're going to wear a trend, you might as well try living it too, right?