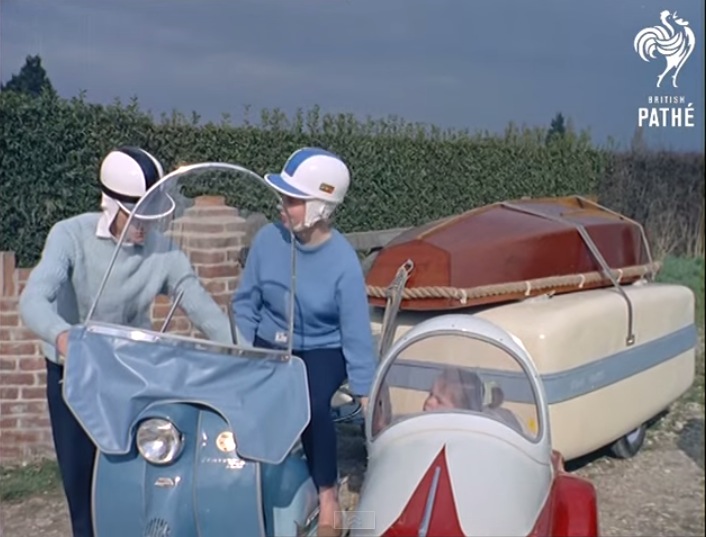 You probably know by now that caravans are one of my favourite things and with summer holidays and road trip wanderlust in the air, I'd like to present my latest find, the (fantastic) folding Mini-Motel caravan. Somewhat forgotten in automobile history, I came across it in this terribly English promotional feature from 1959 through the archive of British Pathé…
The Mini-Motel, boasting a set-up time of one minute, was priced at £268 (a little over £4,000 today) and was made in Emsworth, Hampshire by a company called Portaplas, founded by designers Brian James and Ron Nugent. The model was only briefly produced before they released a slightly larger model known as the Portafold,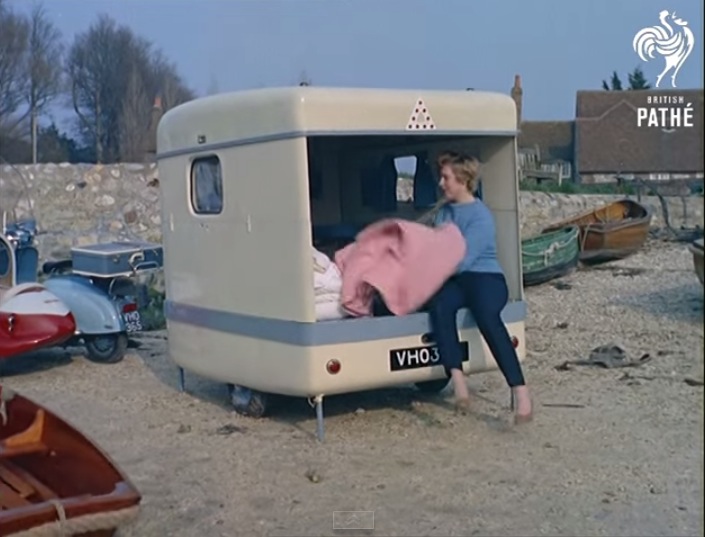 This vintage promotional clip is an absolute hoot! (I don't use that word very often but in this case, I think it's appropriate).
"Even a moron, mechanically speaking, can fix it up in a matter of minutes," the voice-over presenter eloquently notes. "Four retractable legs provide a firm base for the caravan and prevent it from rolling inadvertently out to sea in the middle of the night." Ah, good to know!
Enjoy the film …
↑ Here's a page from the first ever brochure for the Portafold model.
And I've found one for sale on eBay with a starting bid of £0.99 [updated: sorry this one's been sold but there's also some fixer uppers here and here]

Admittedly it's a bit of a fixer-upper, but I found some promising inspiration of another 1973 Portafold, recently restored from a similarly weathered state.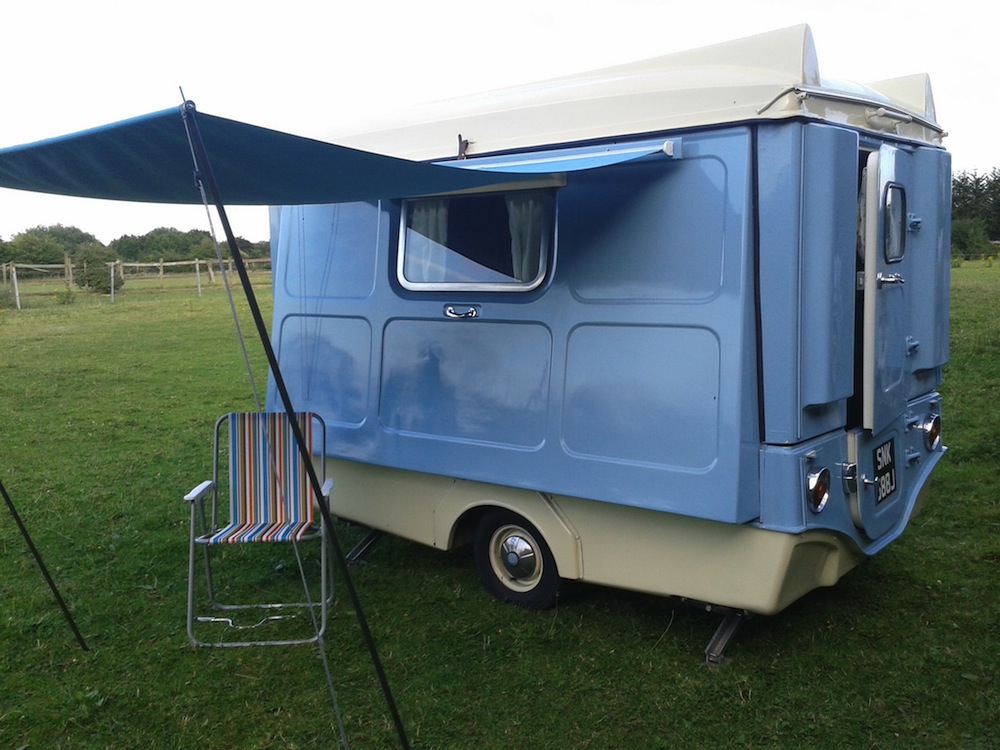 You can see all the before & after pictures here.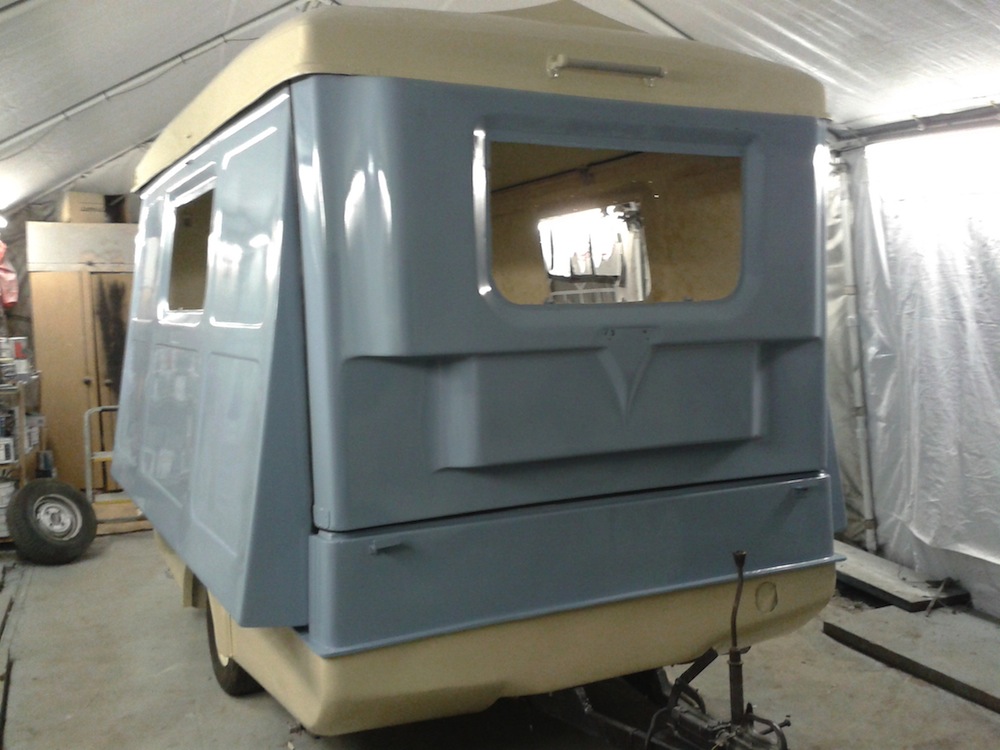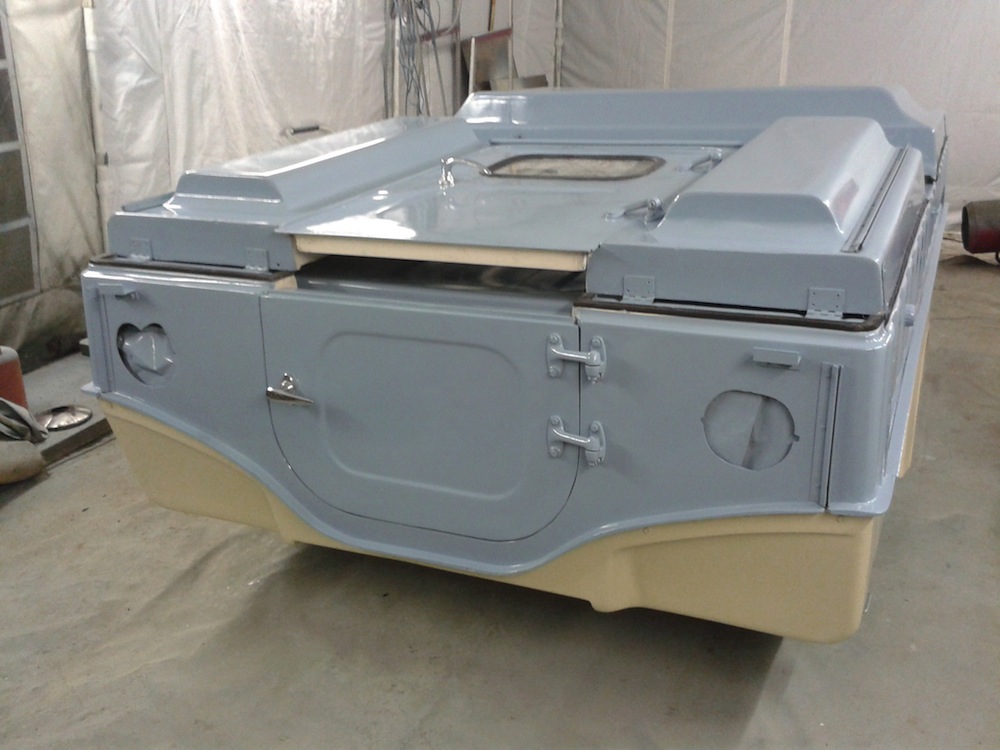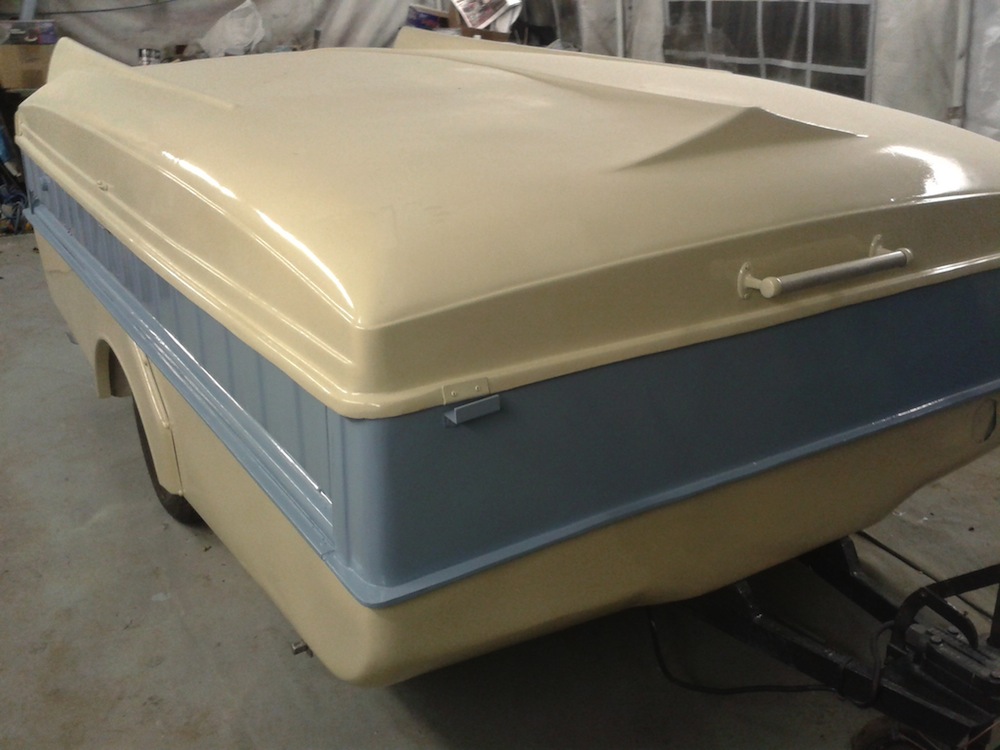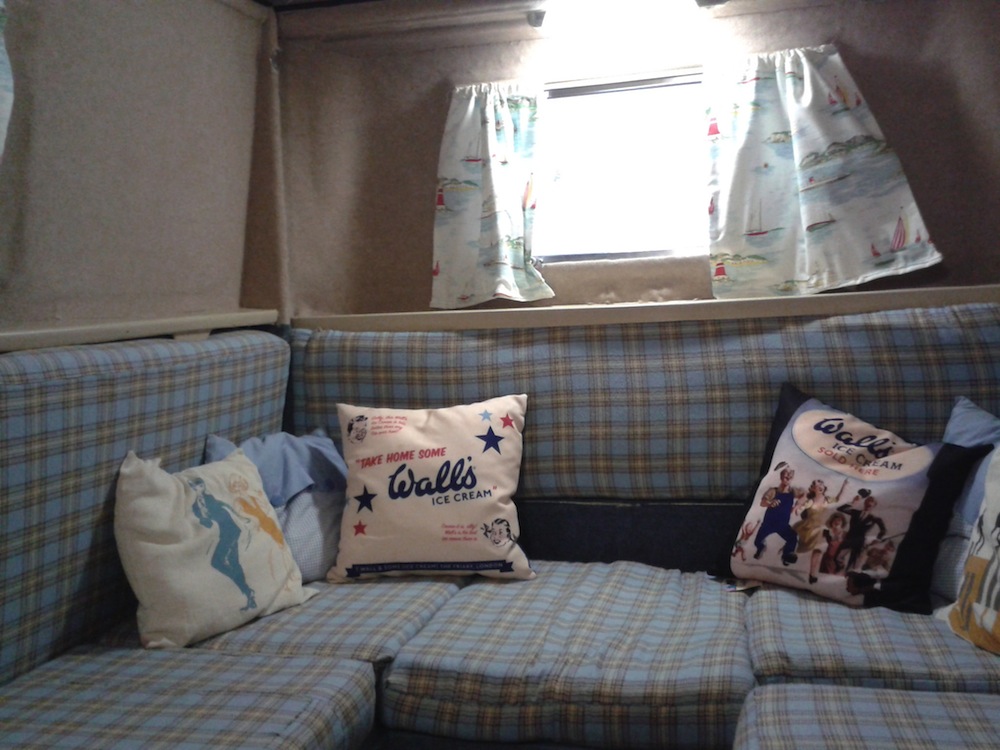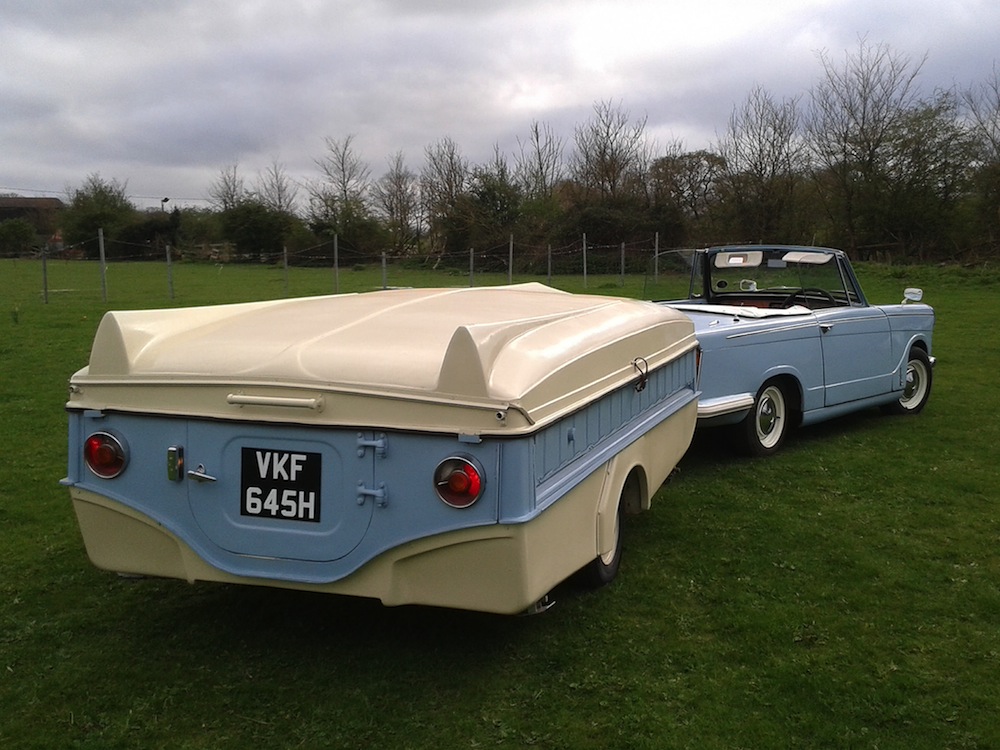 For more information of Britain's oldest folding caravan, visit Portafold.co.uk.