1. Soviet Union "Restricted Areas"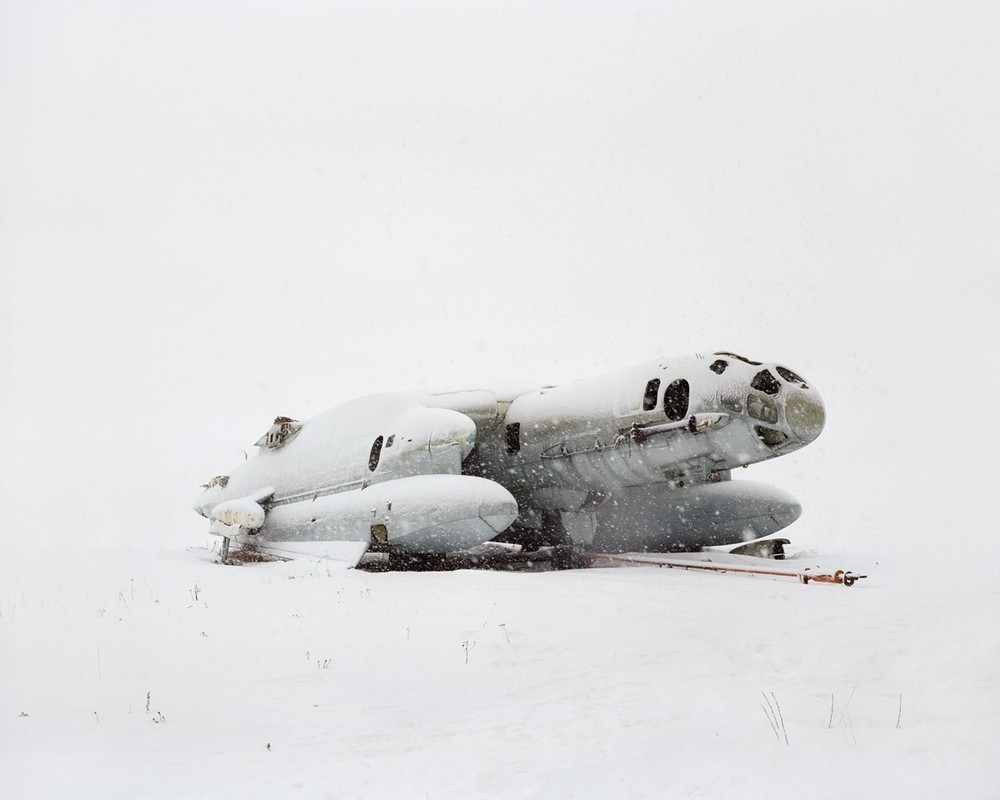 Airplane – amphibia with vertical take-off VVA14. The USSR built only two of them in 1976, one of which has crashed during transportation.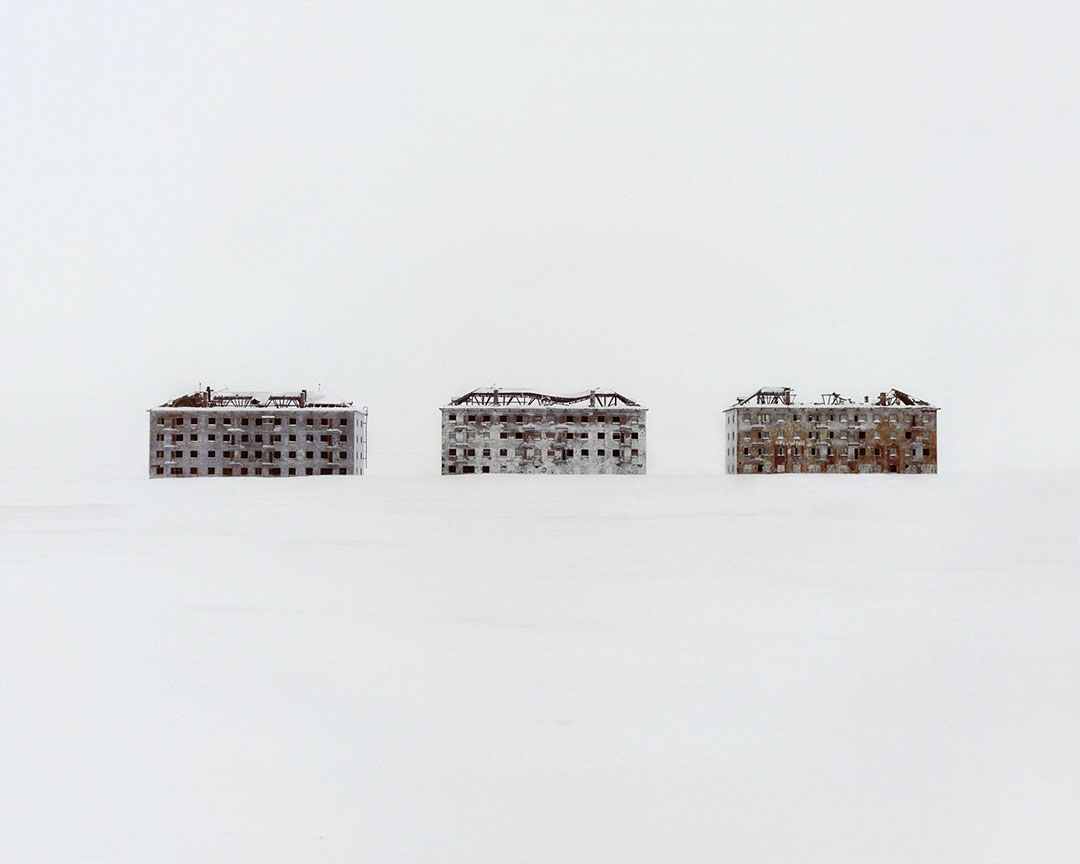 Former residential buildings in a deserted polar scientific town specialised on biological research.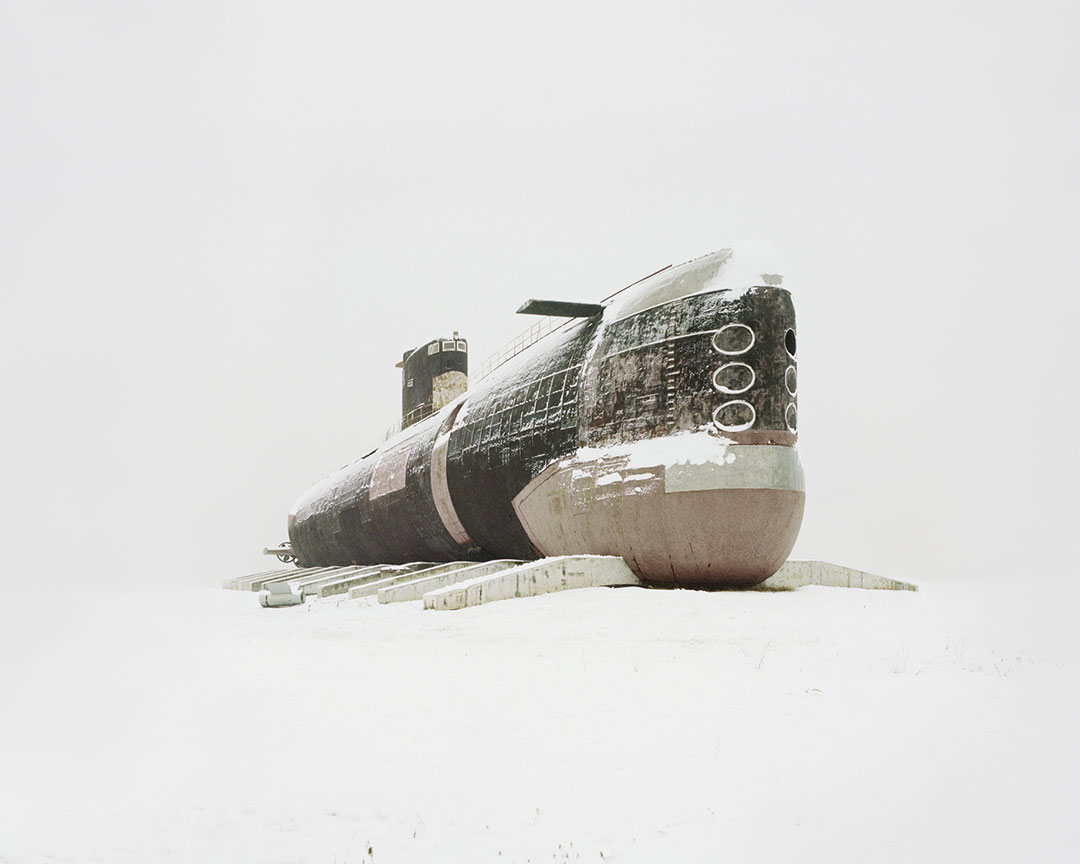 The world's largest diesel submarine.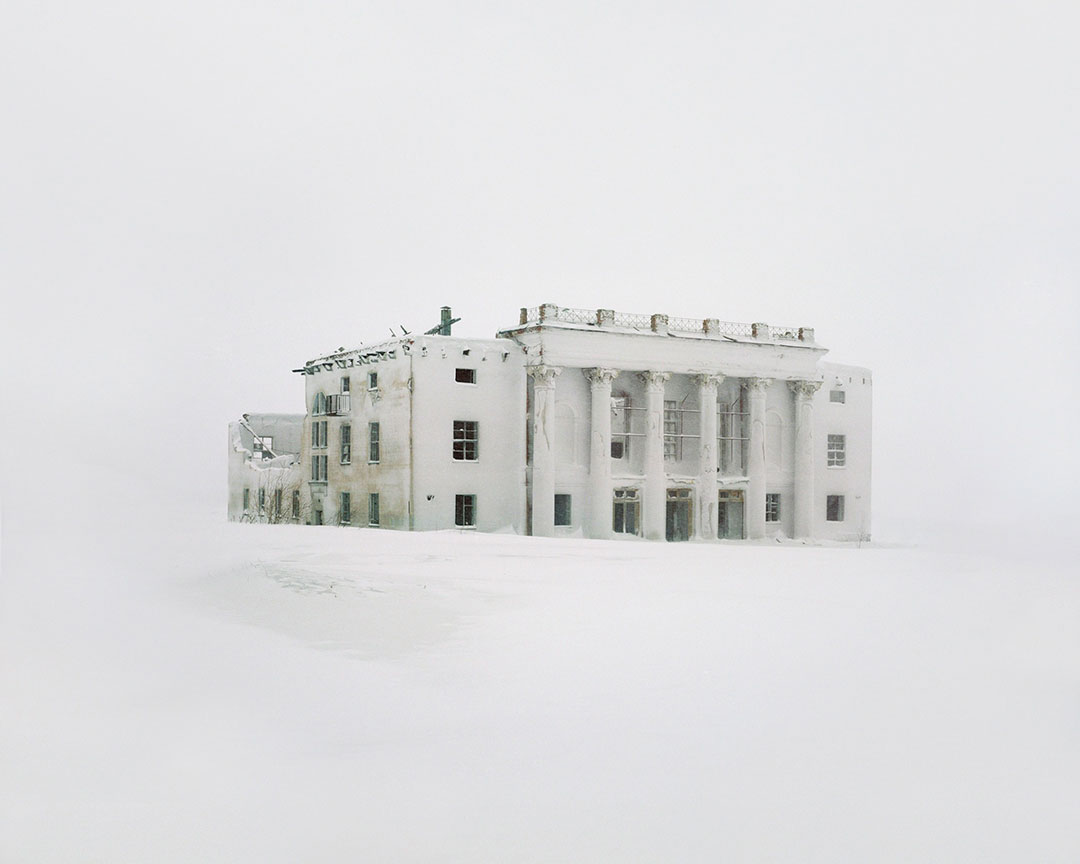 Former mining town which has been closed and made a bombing trial field. The building on the photo shows the cultural center, one of the objects for bombing.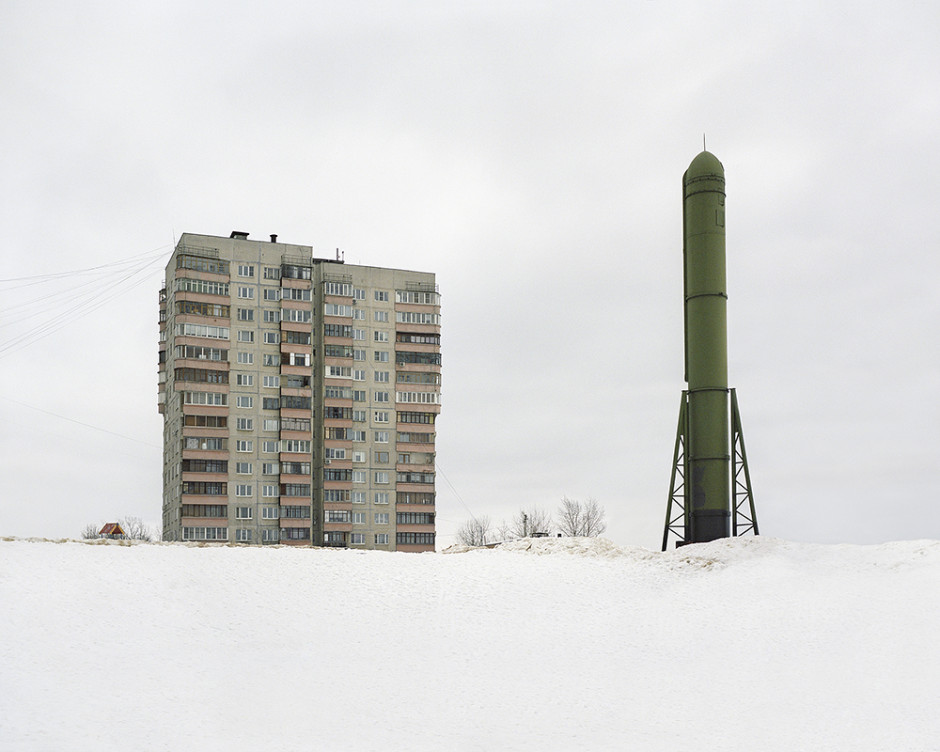 City where rocket engines were being produced in Soviet times. Was a closed city until 1992.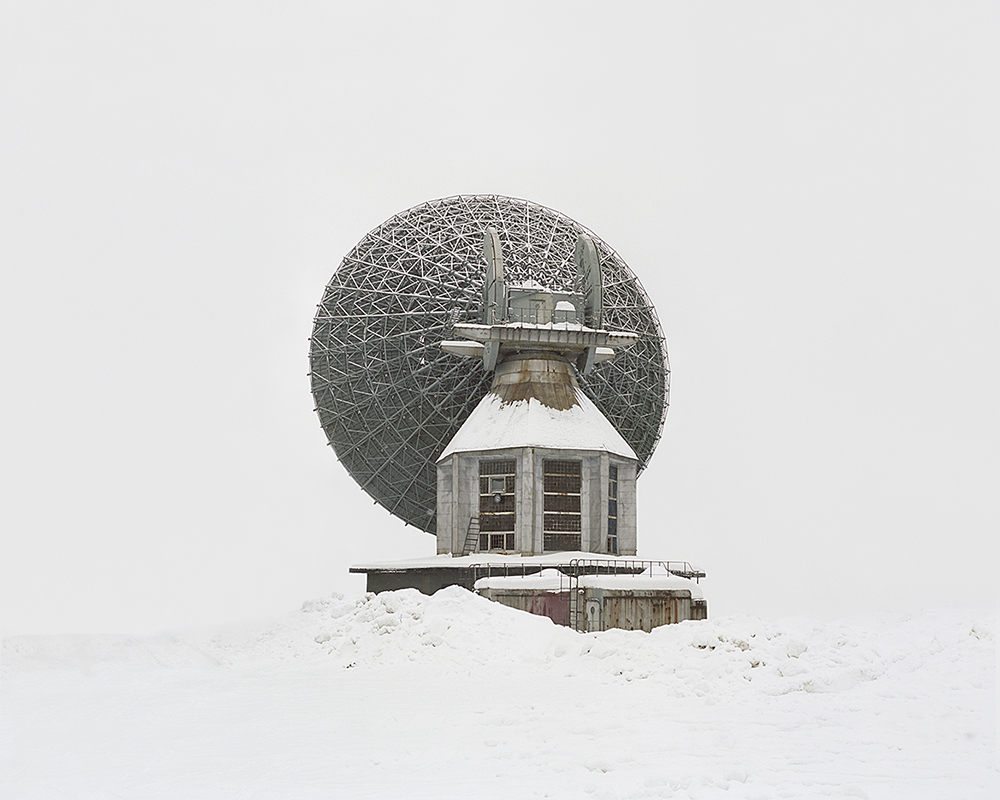 Antenna built for interplanetary connection. The Soviet Union was planning to build bases on other planets, and prepared facilities for connection which were never used and are deserted now.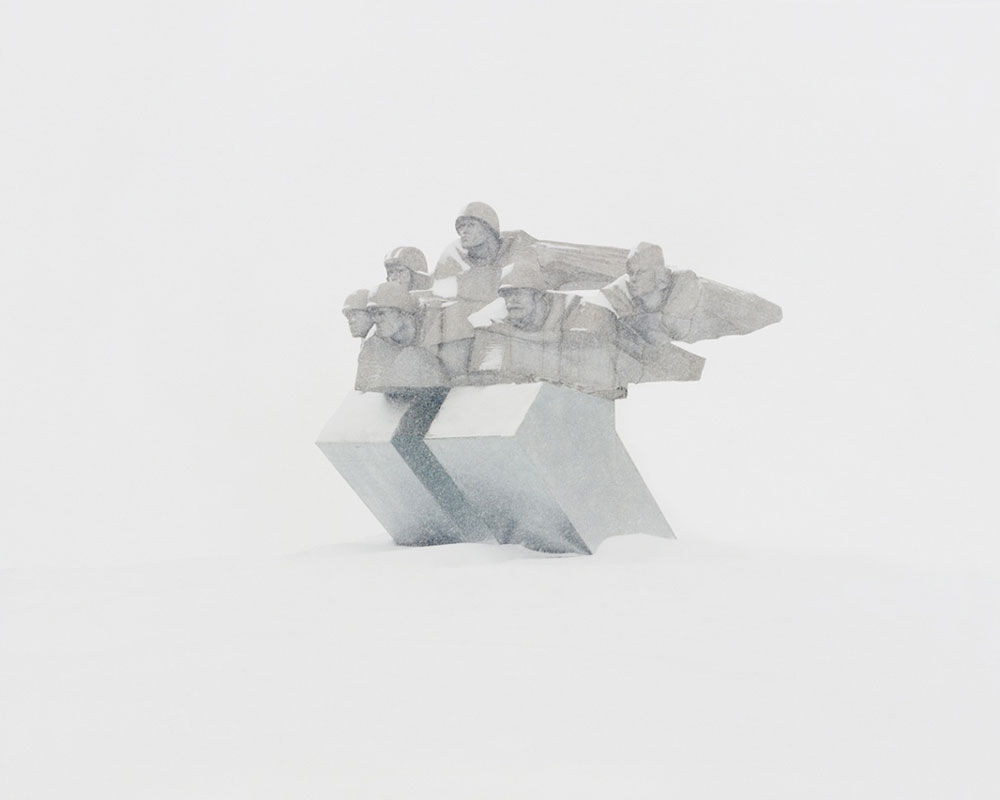 Memorial on a deserted nuclear station.
The project "Restricted Areas" is about utopian strive of humans for technological progress. I travel in search of places which used to have great importance for the technical progress – and which are now deserted. Those places lost their significance together with the utopian ideology which is now obsolete. Secret cities that cannot be found on maps, forgotten scientific triumphs, abandoned buildings of almost inhuman complexity. The perfect technocratic future that never came.
–Photographer Danila Tkachenko (is one to watch).
See all the photos of Restricted Areas on his website. The decaying architecture of the Soviet Union is the subject of an exhibition at the Calvert 22 Foundation in London until October.
2. Inside Cuba's Intense Ice Cream Obsession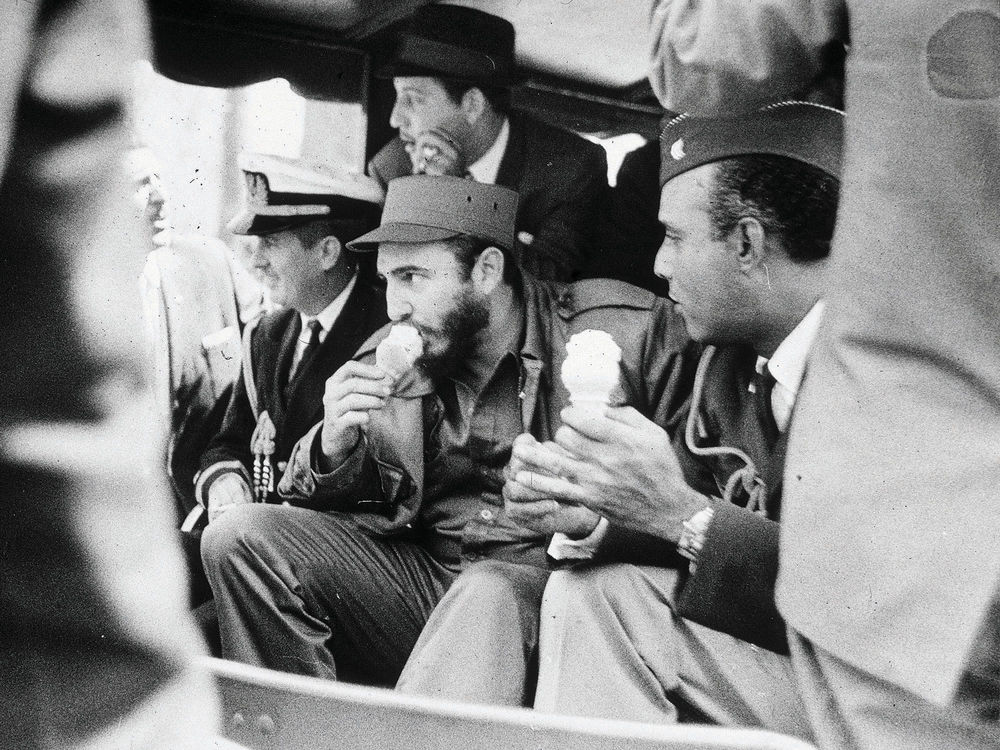 In a country that's dealt with decades of rationing, ice cream is the public luxury and Cuban ice cream parlors are curious places…
Coppelia [pictured below] is the city's best-known ice cream parlor. Fidel Castro commissioned it in the early days of the Revolution … Castro was inspired to create the shop, which bears strong resemblance to a modernist cathedral, after his first official visits to the United States, where he was turned on to American ice cream and its abundance of flavors…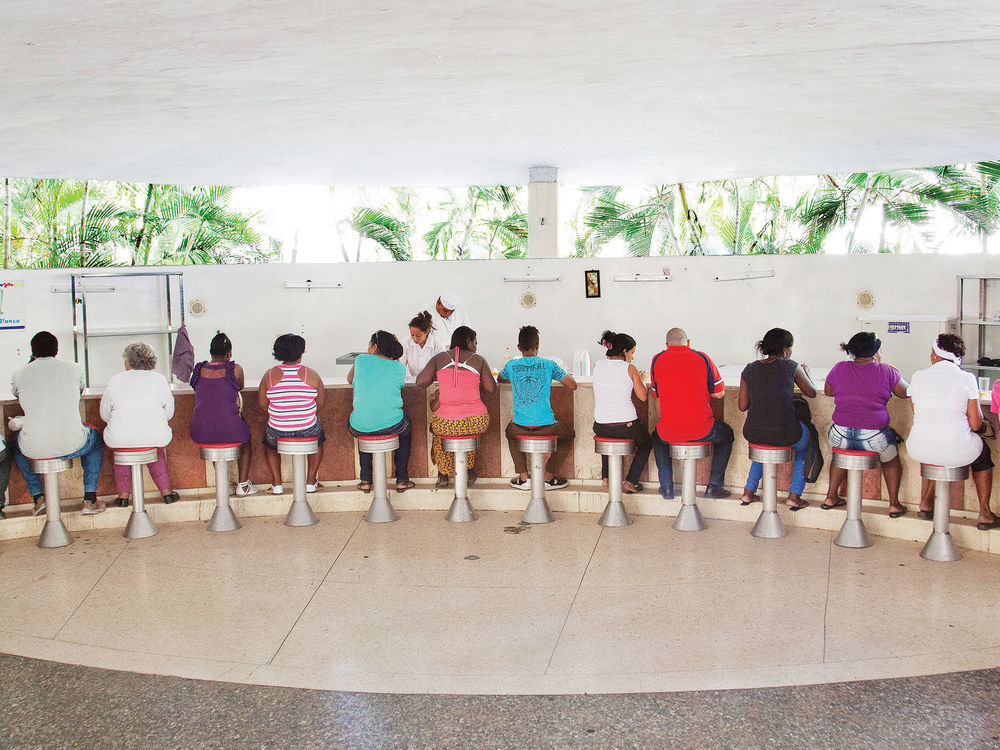 Built on the site of a former hospital, Coppelia was made to accommodate 1,000 guests at a time and served up 26 different flavors of ice cream in its early years. Today, beneath its soaring arches and stained glass windows you're lucky to be able to choose among three, due to the shortages Cuba has been dealing with since various expansions of the American embargo, and the collapse of the Soviet Union… Many customers bring plastic buckets, ranging in capacity from two to five pints, and before leaving order more ice cream to go, squashing as many scoops as possible into their containers.
Discover the full article and sit down for your 15-scoop serving, found on Saveur.
3. The Original Burger King of Illinois that opened before the giant chain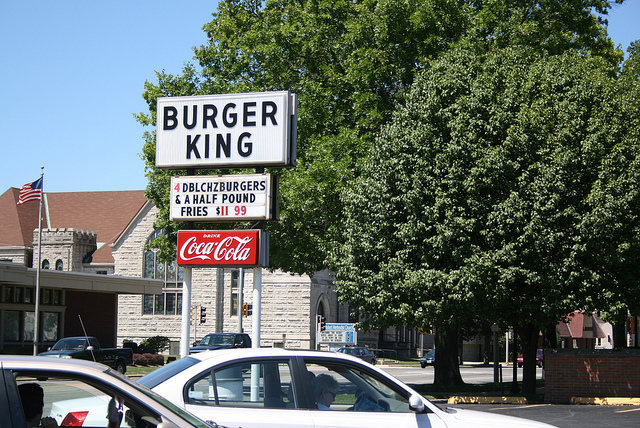 There's a Burger King in the town of Mattoon, Illinois which actually opened before the giant chain and registered as a statewide trademark in 1959. The Burger King chain isn't allowed to operate within 20 miles of the original restaurant.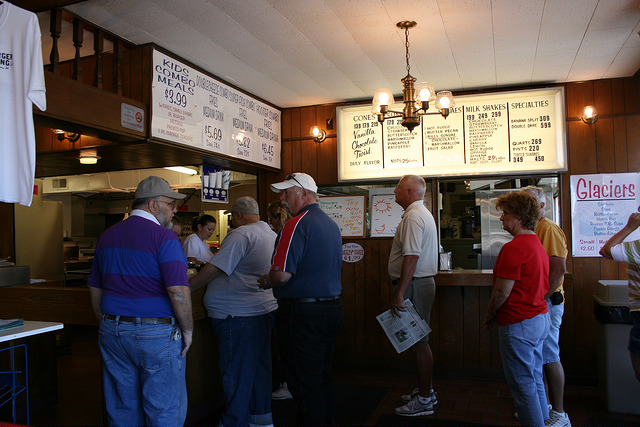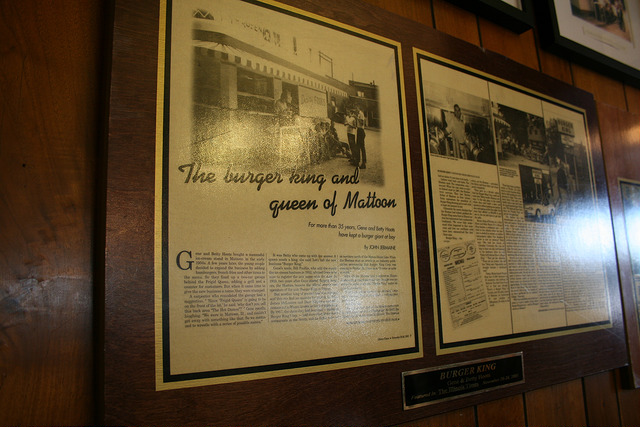 Found on Silly America.
4. In China, Lottery Winners Collect Prizes wearing Costumes to Protect Their Identity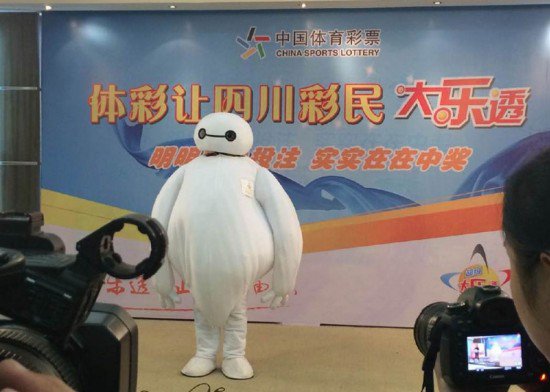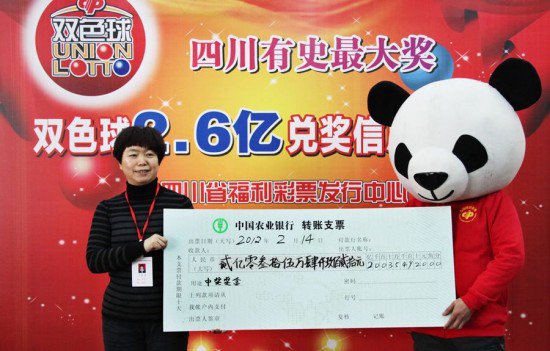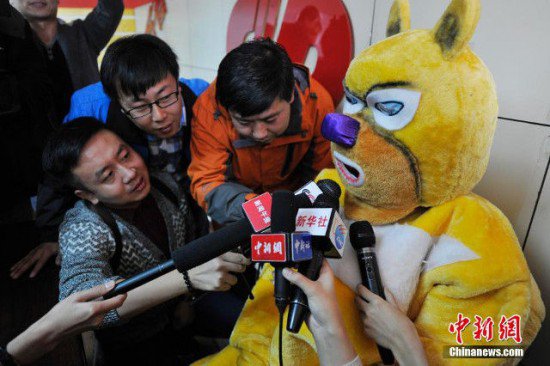 Find out more on Oddity Central.
5. German children play with worthless paper money in the 1920s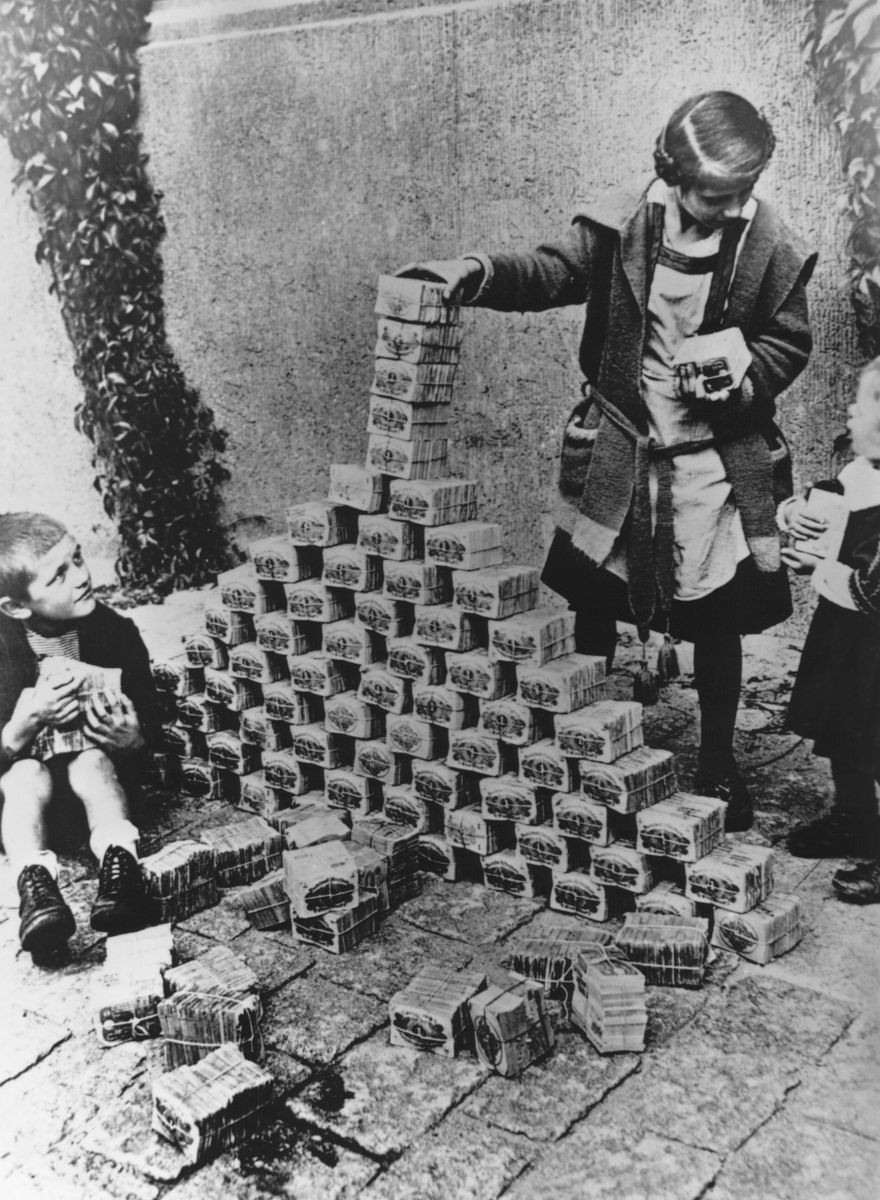 Found on Scavenged Luxury
6. Window Shopping for Cash Registers, 1930s
National Cash Register Company, Associated Press Building, Rockefeller Center. National Cash Register Company, 1930s. Found on Getty.
7. The Door to Villa Melchiorri

I found this photo on Pinterest, captioned as an "Art Nouveau door in Paris". Art Nouveau yes, Paris, no. A few pages of scrolling through my Google reverse image search leads me to a villa in Ferrara, which is said to be a highly underrated city far less visited than Florence, (but just as fabulous).

Villa Melchiorri is the masterpiece Art Nouveau darling of Ferrrara, Italy. It was built in 1903-1904 for famous floraculturist, Ferdinando Melchiorre.
Photos by SGuingetta.

More history on the villa Italia Liberty (be sure to hit the translate button).
8. These Paintings of Desolate Interiors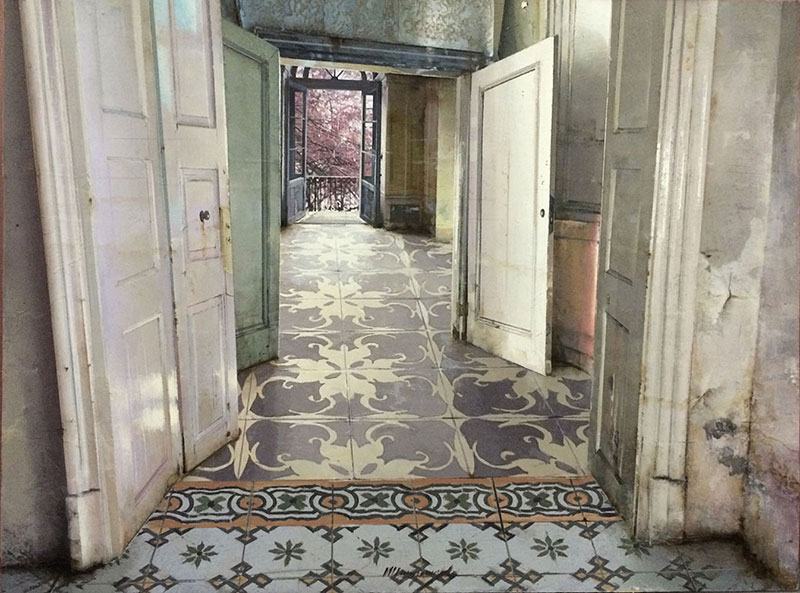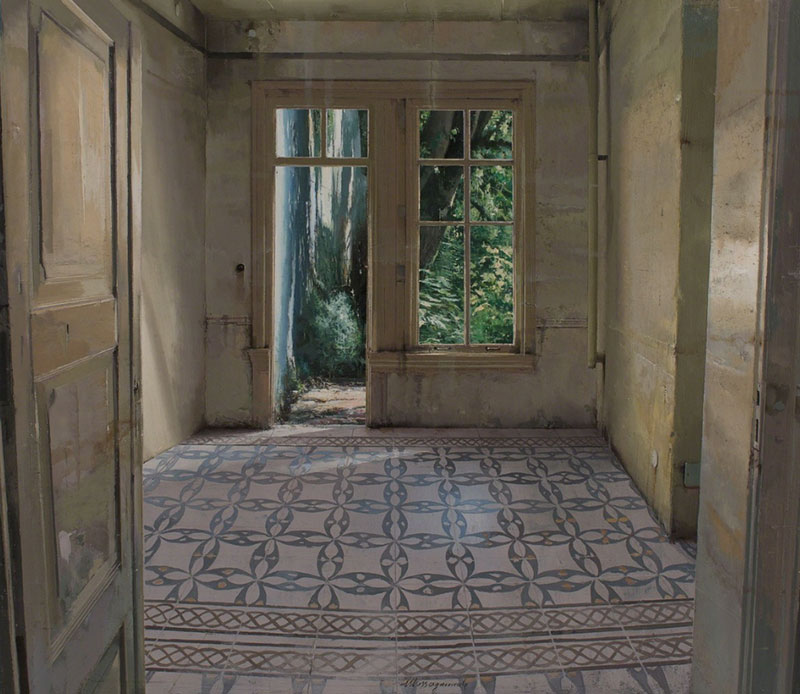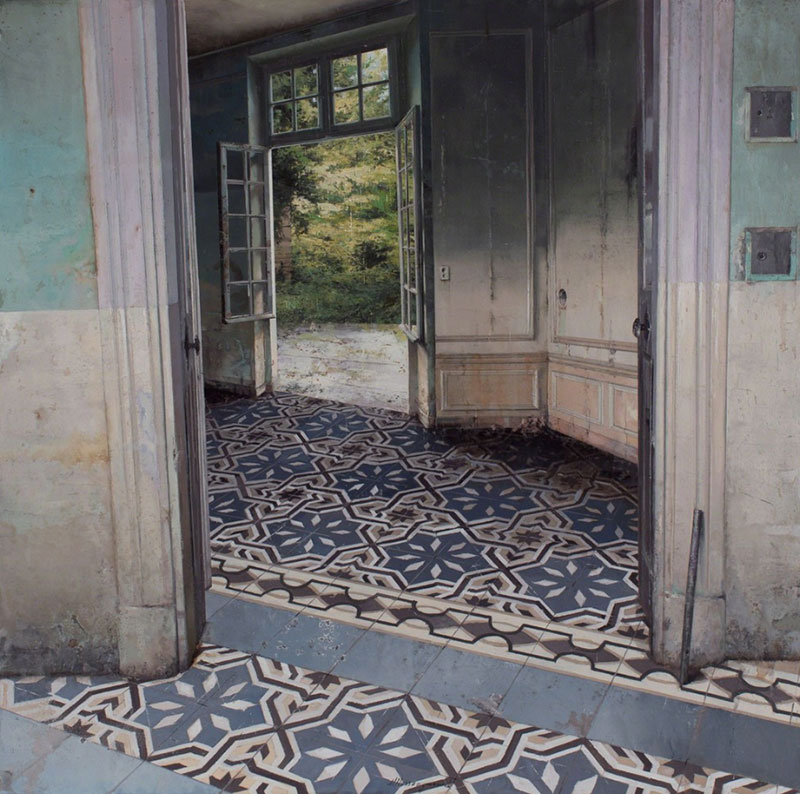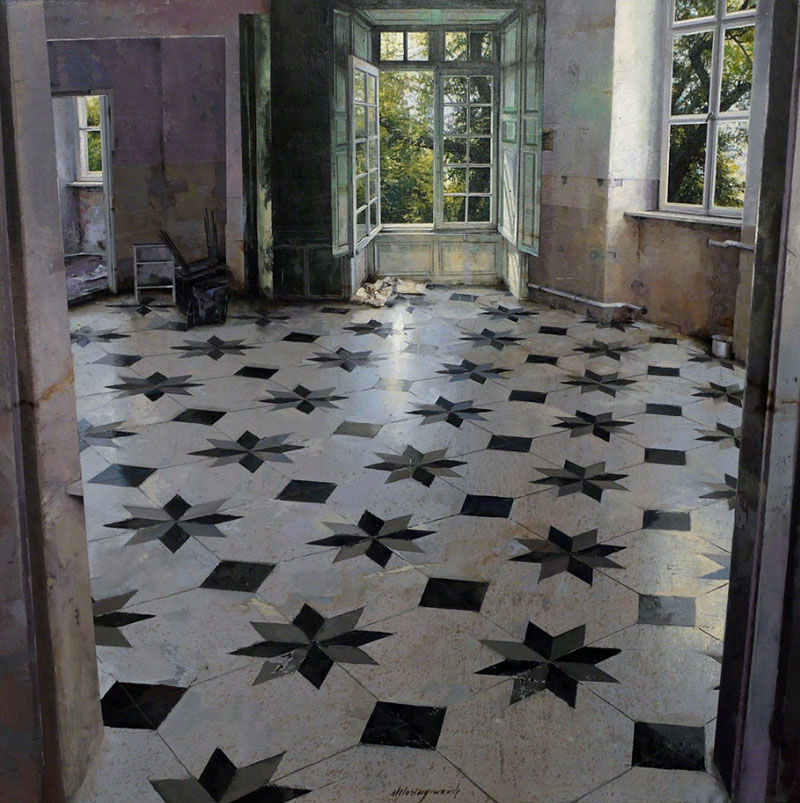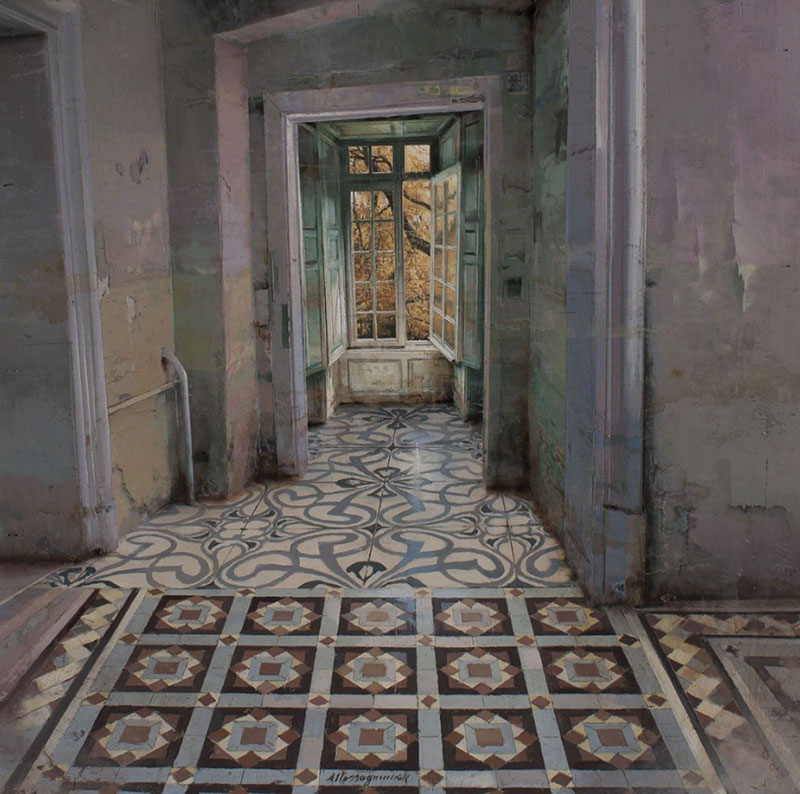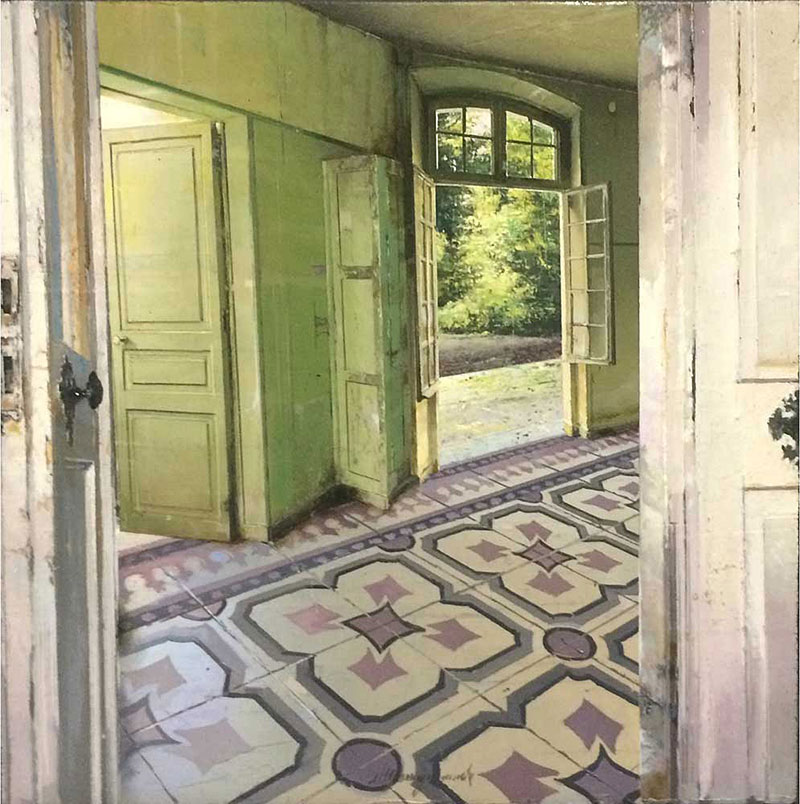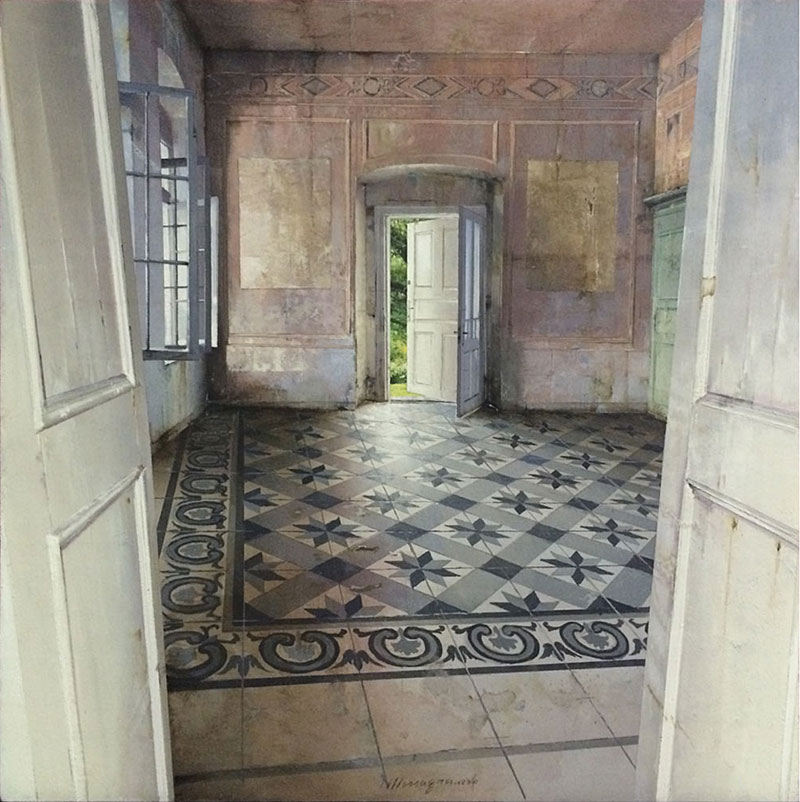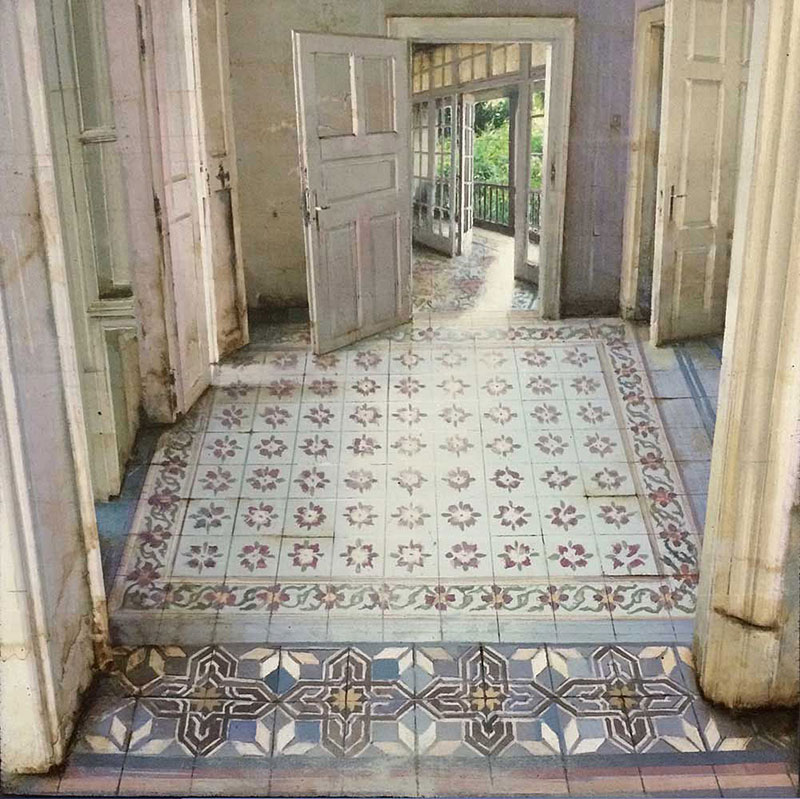 By Italian artist Matteo Massagrande
9. Patent Drawing for R. J. Spalding's Flying Machine, 1889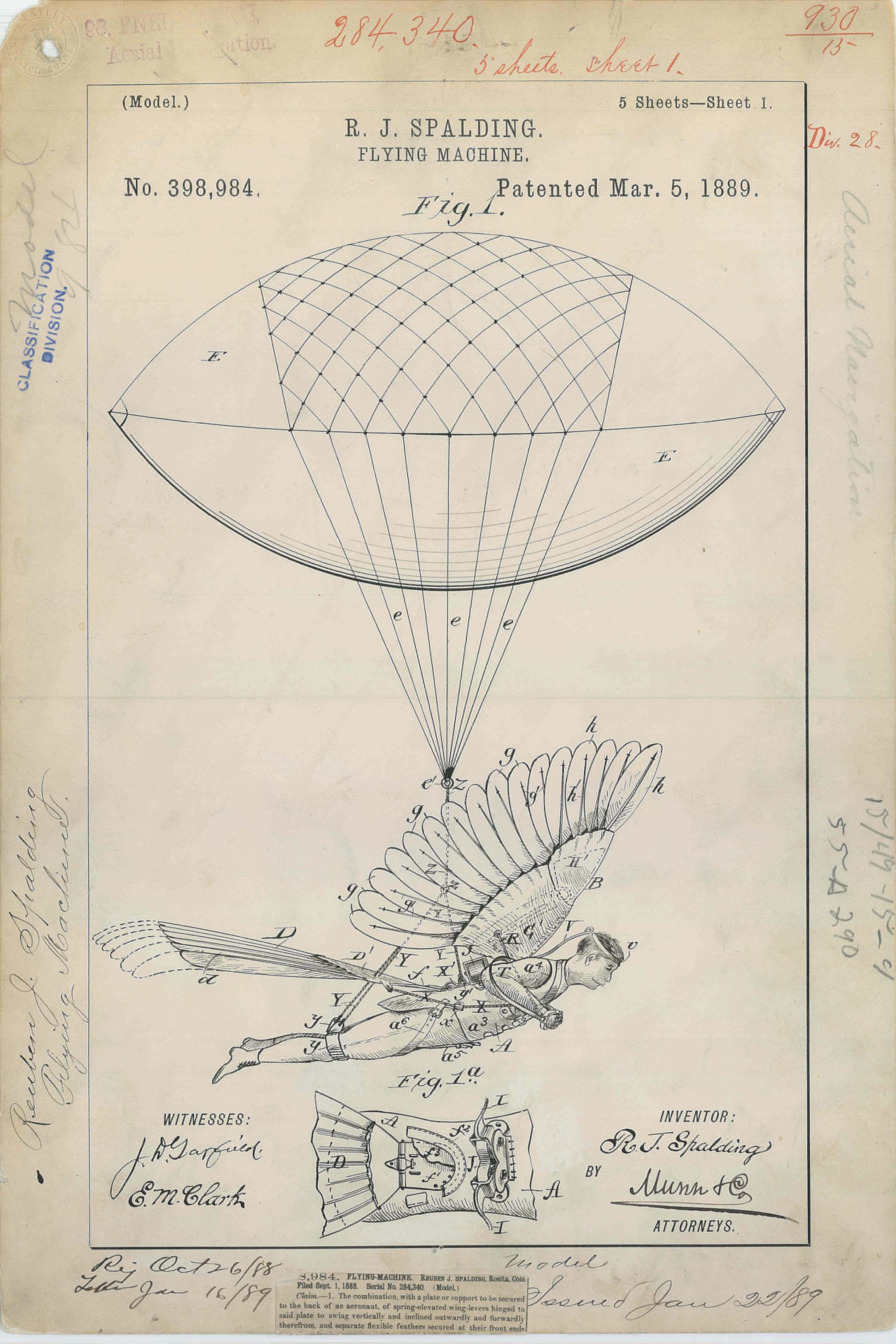 10. This 2,000 year-old Roman Shoe found in a Well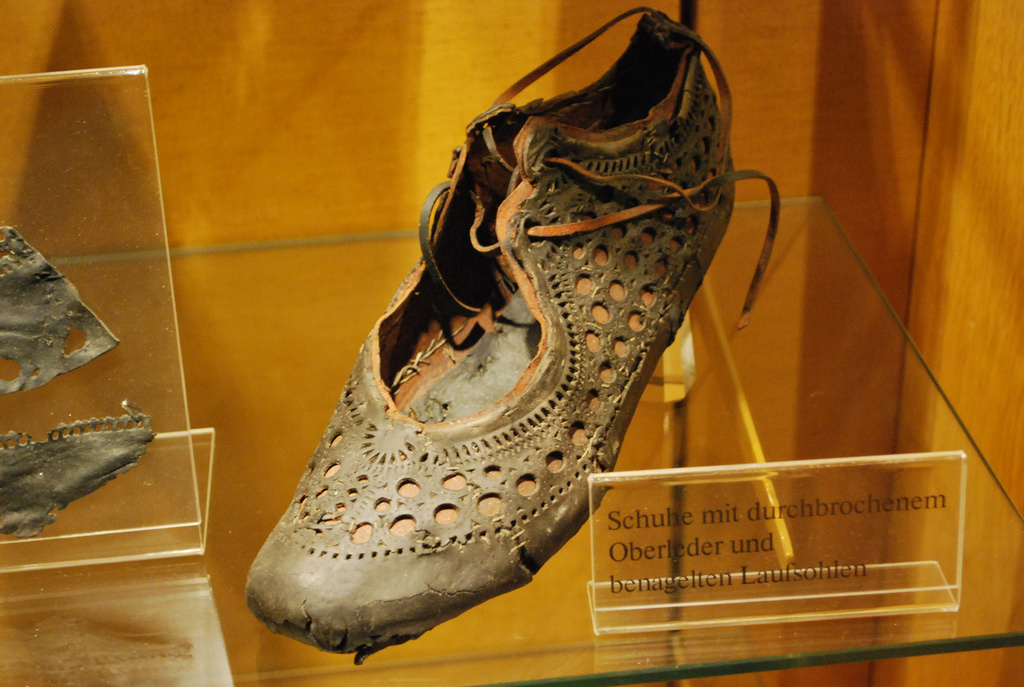 Found on Reddit.
11. The Round city of Baghdad, the largest city in the world in the 8th Century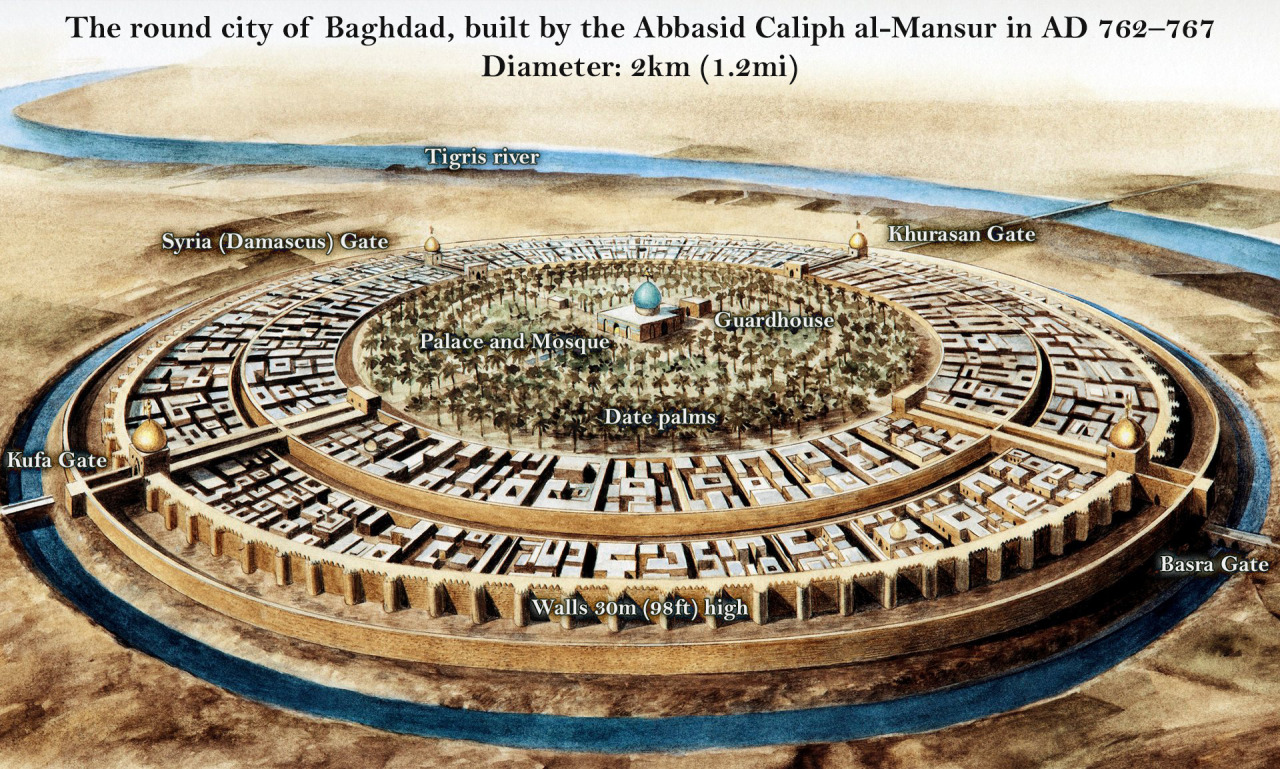 It's official name was The City of Peace, and within a generation of its founding became a hub of learning and commerce, reaching an estimated one million inhabitants at its peak. Many of the One Thousand and One Nights tales are set in Baghdad during this period. The city eclipsed the capital of the Persian Empire, which was located just 30 km to the southeast and became quickly deserted after the foundation of Baghdad.
Read more about the city Maps on the Web
12. Miss Finney dancing, 1923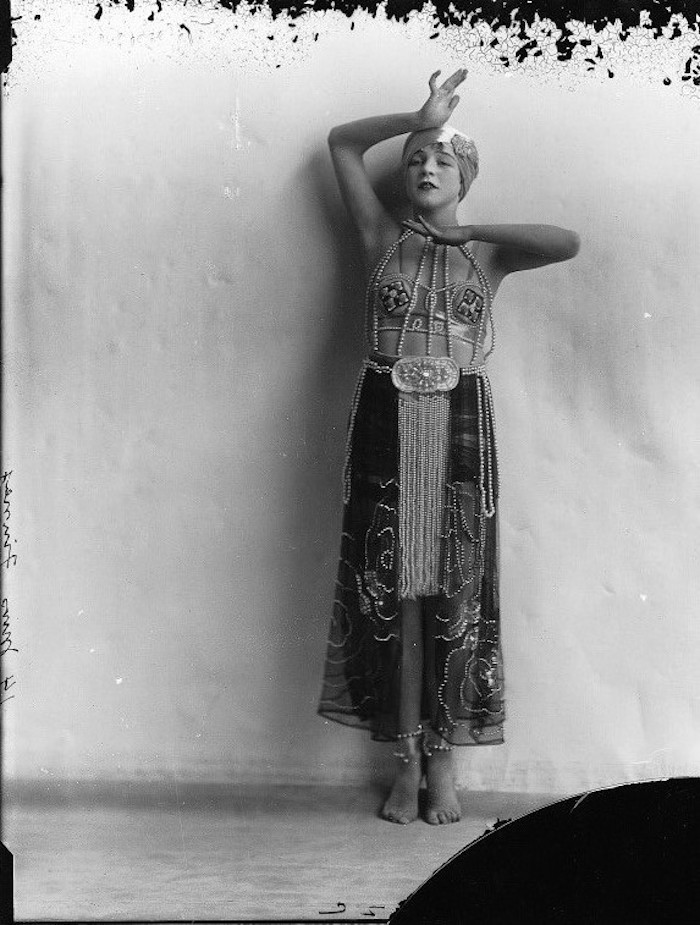 Silver plate on glass, Montreal, QC, 1923, from the collection of photography studio Wm. Notman & Son. No other information. Found on Tumblr.
13. The Los Angeles Farmers Market in the 1940s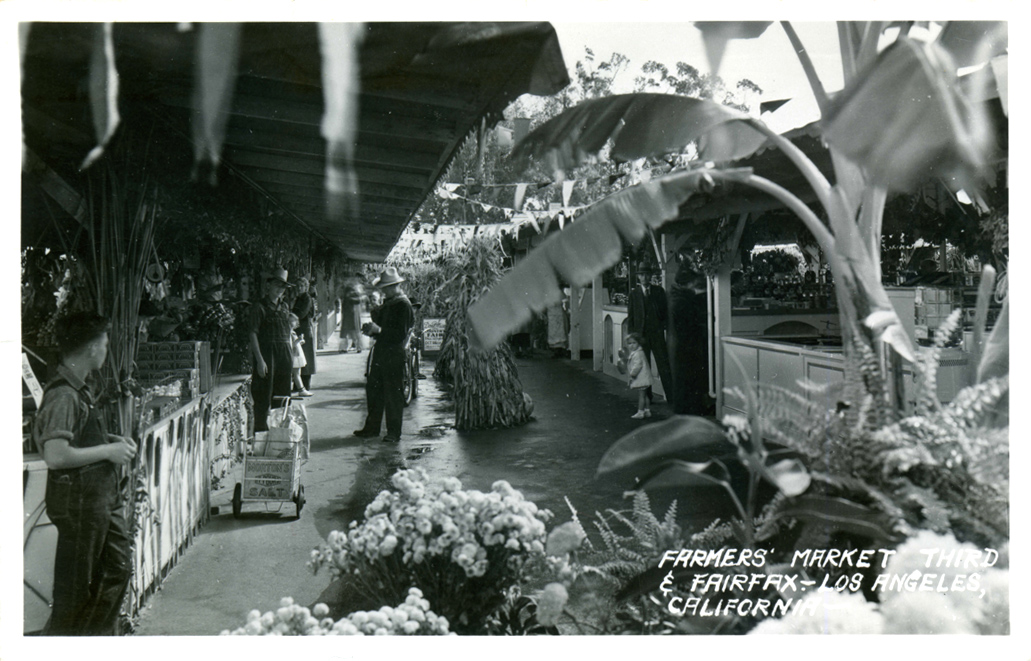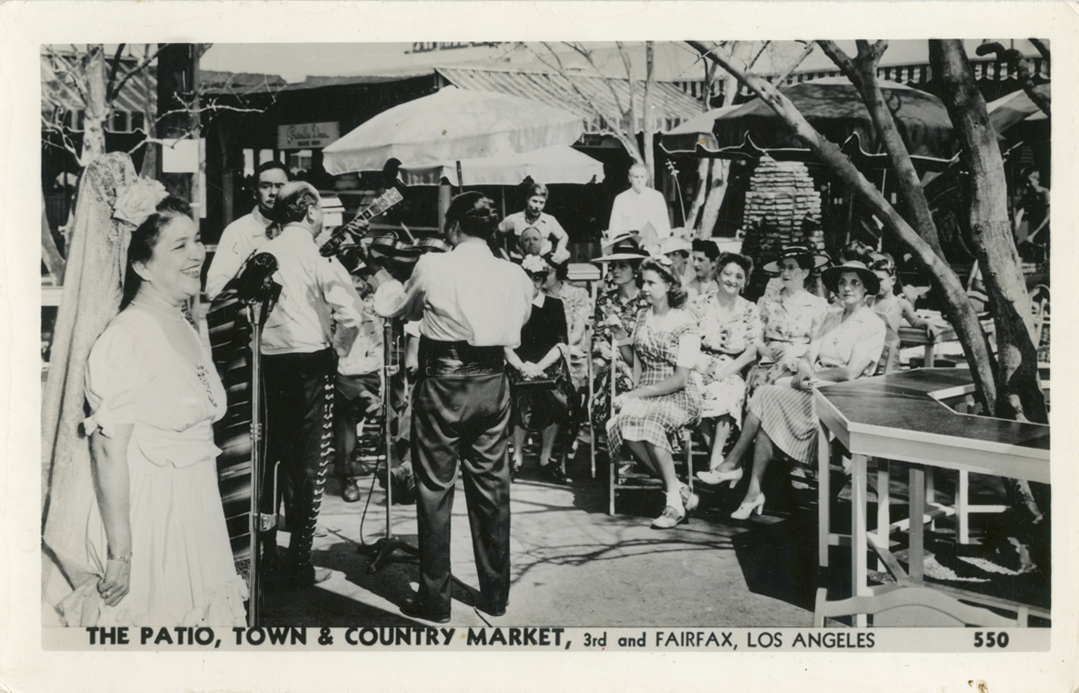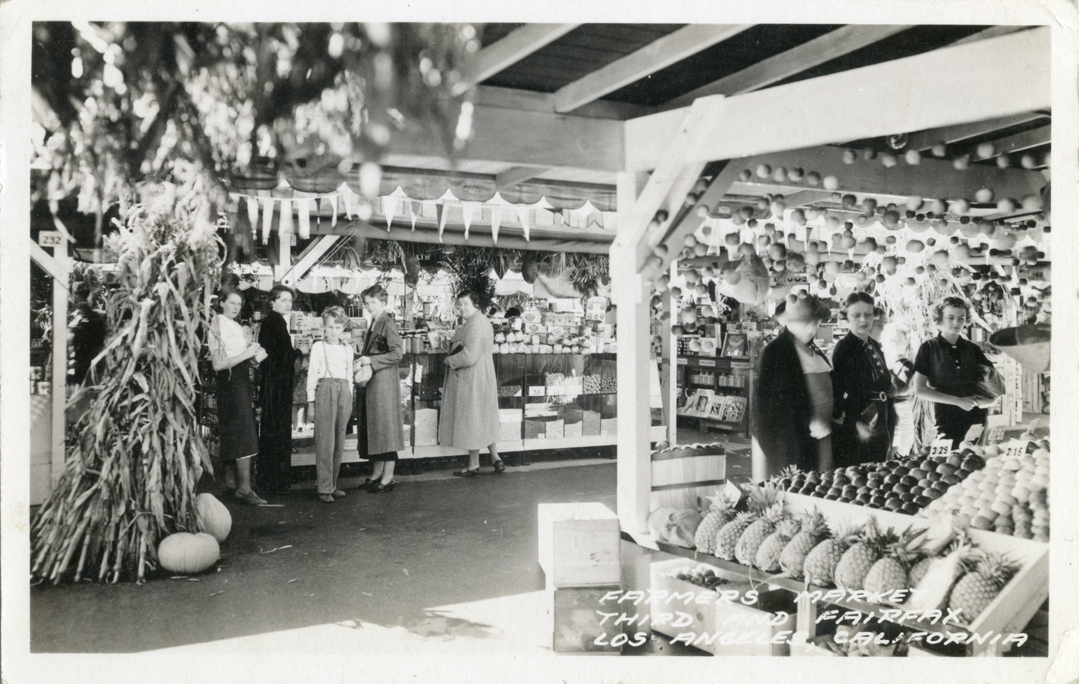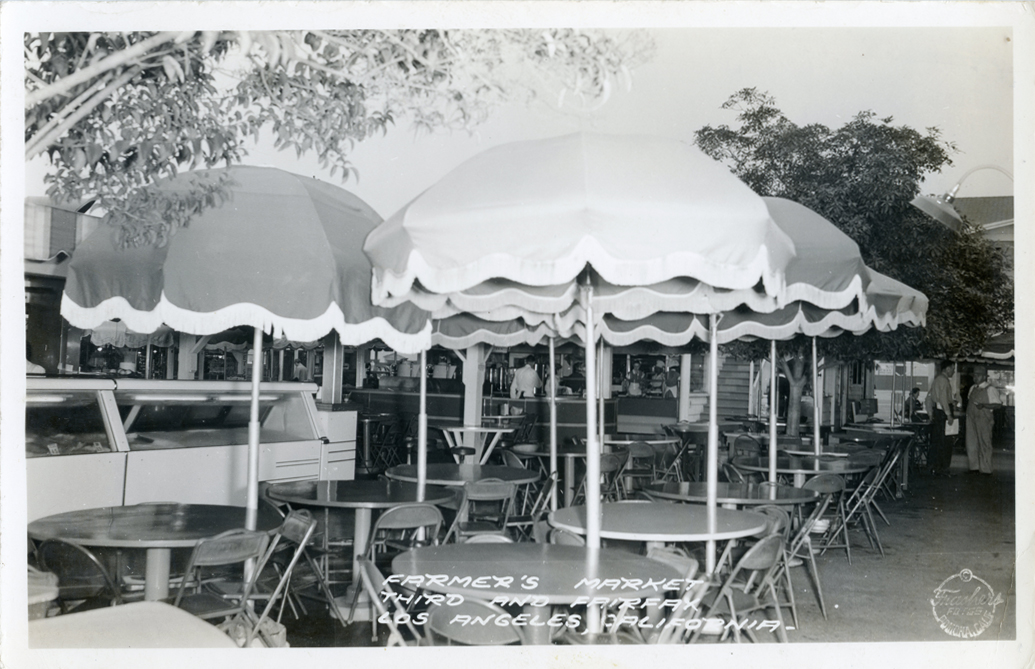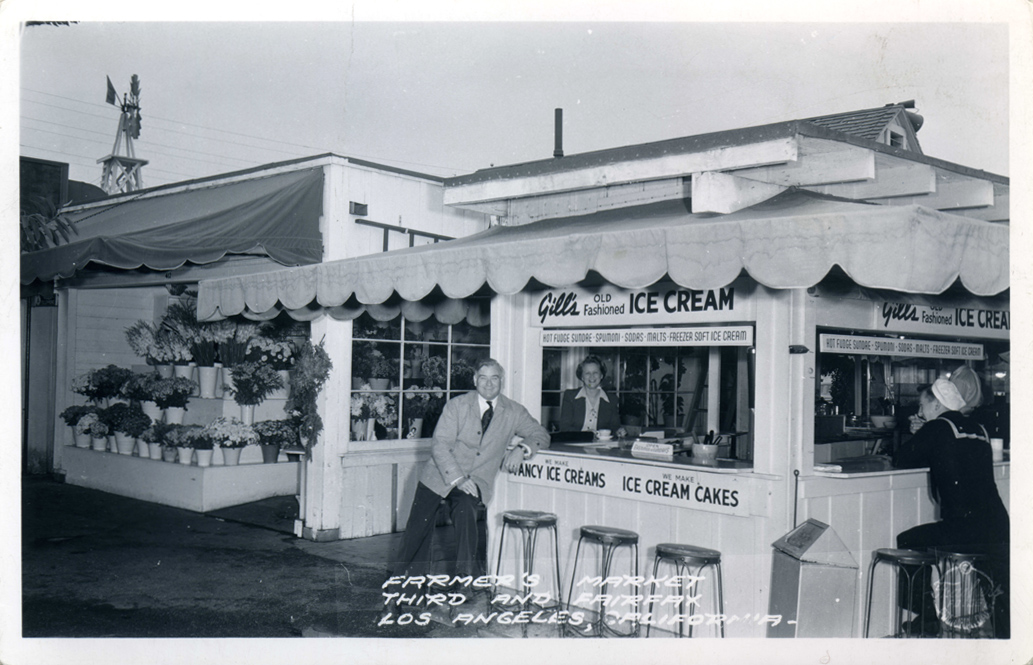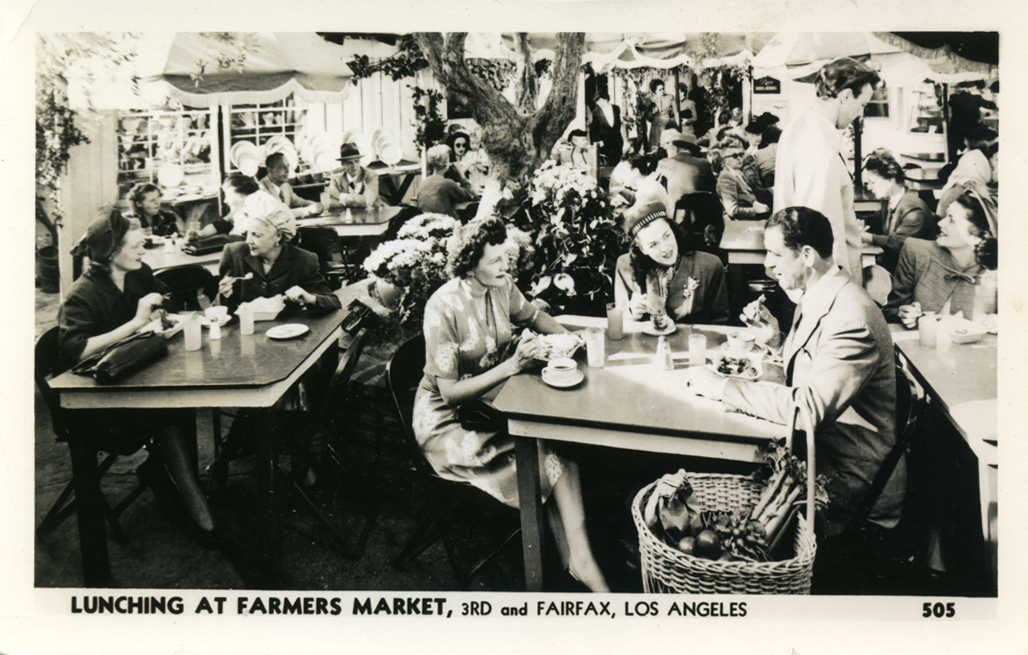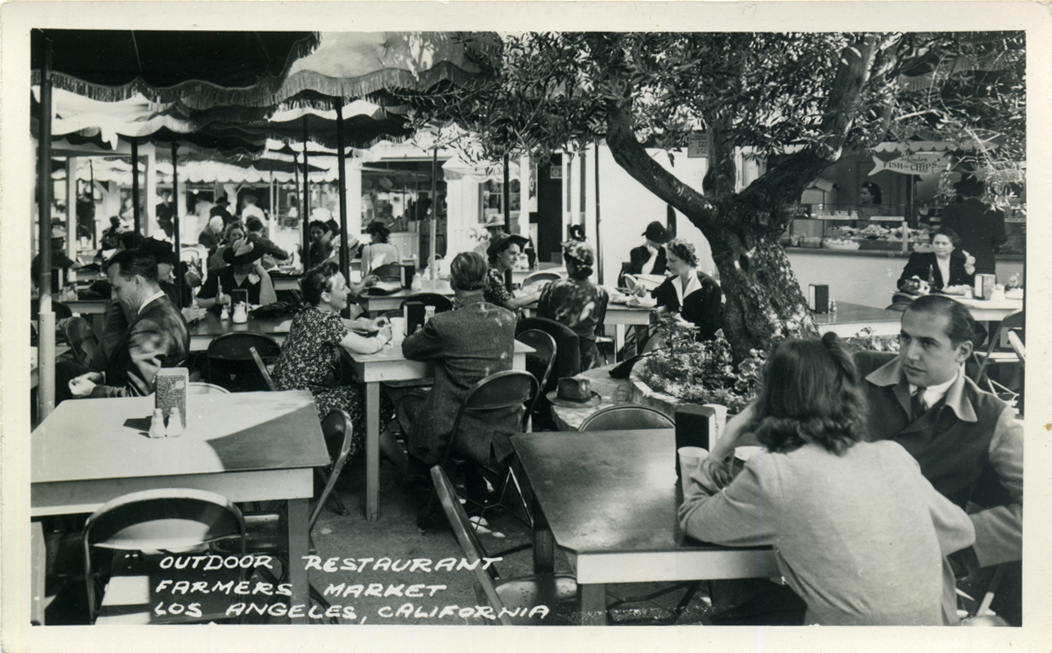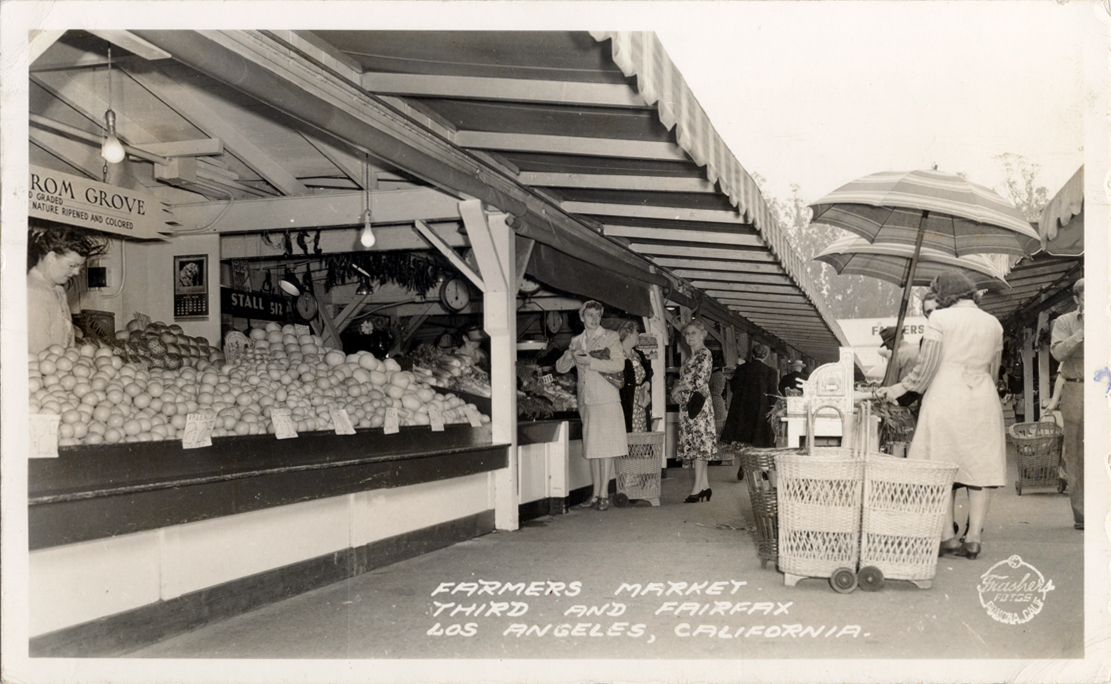 More photos of the famous market throughout its history on Image Archaeology.