1. Cinderella City Mall: Before & After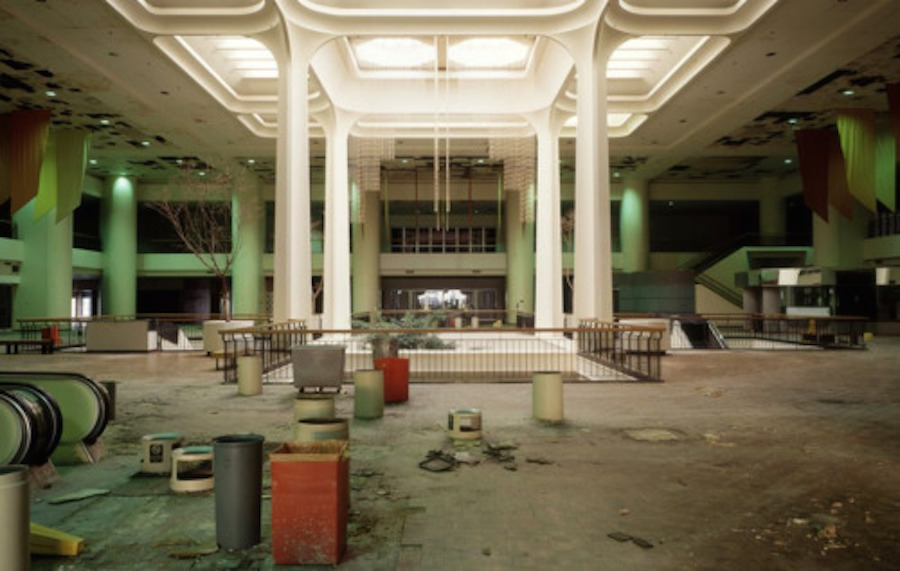 Cinderella City Mall was a large shopping center located in Englewood, Colorado, United States. The mall was officially opened for business on March 7, 1968 and through the early 1970s, business was spectacular at Cinderella City. It was said that over 15,000 people visited the mall daily… During a routine structural inspection, workers found cracking on a pillar in the JCPenney store on the mall's north side. Fearing a structural failure, they checked other places for similar fractures, and found the massive parking deck was also becoming unsafe. The mall closed for over two months for structural repairs… Cinder Alley's collection of oddball stores and head shops were forced out during renovations, leaving it empty except for two arcades. It was a semi-abandoned mall for most of the 1990s before being abolished in 1999. 
-Wikipedia
I also found this incredible photo essay by photographer Ron Pollard just before its demolition…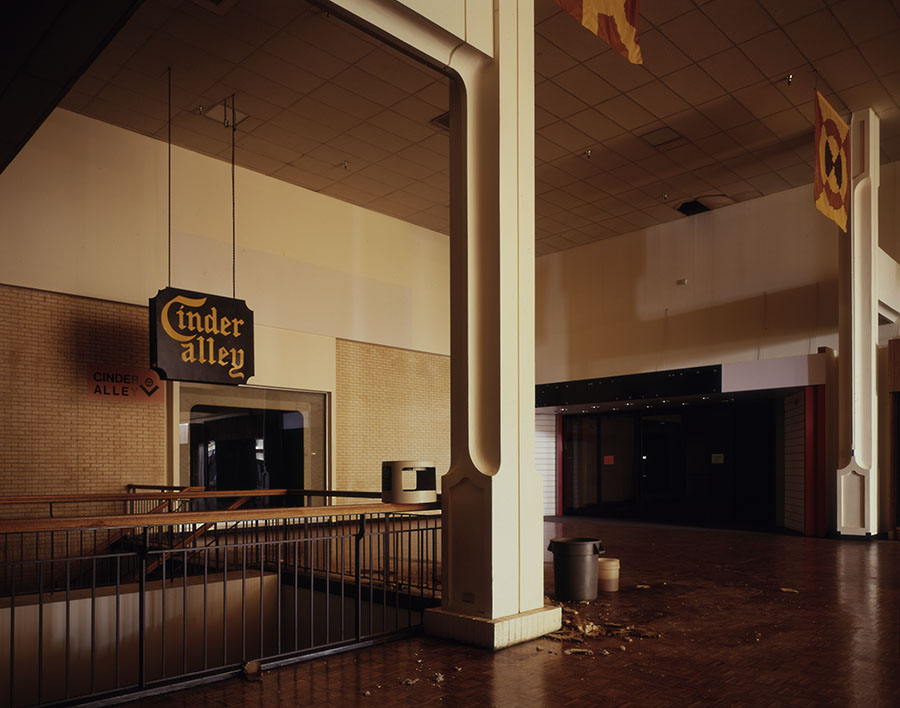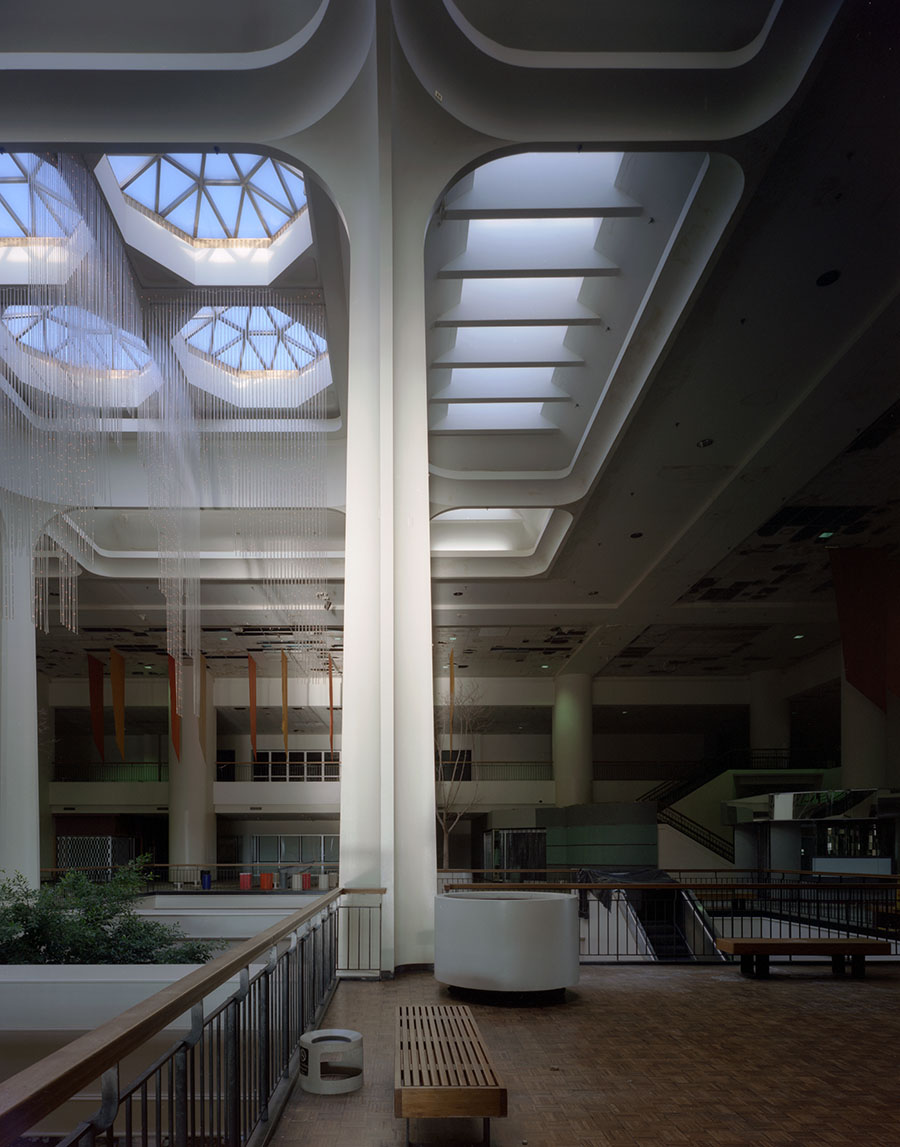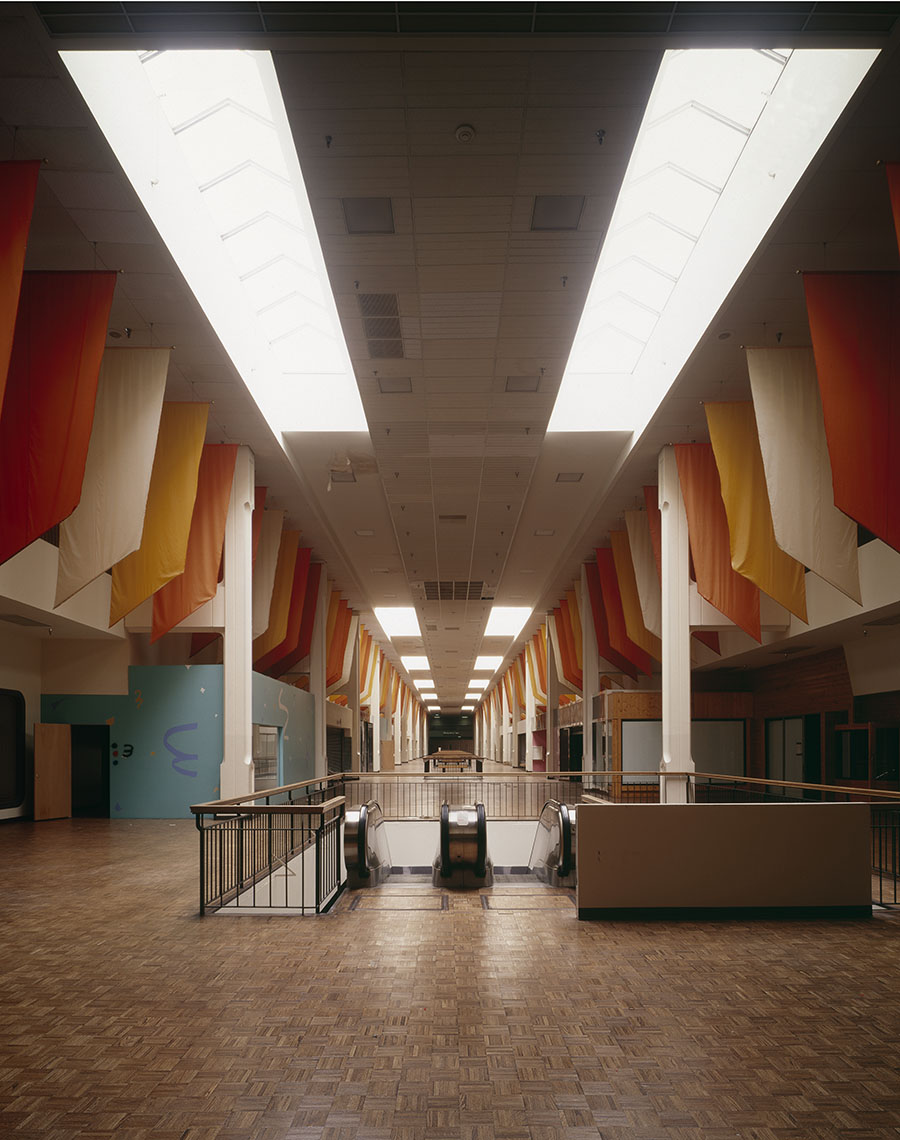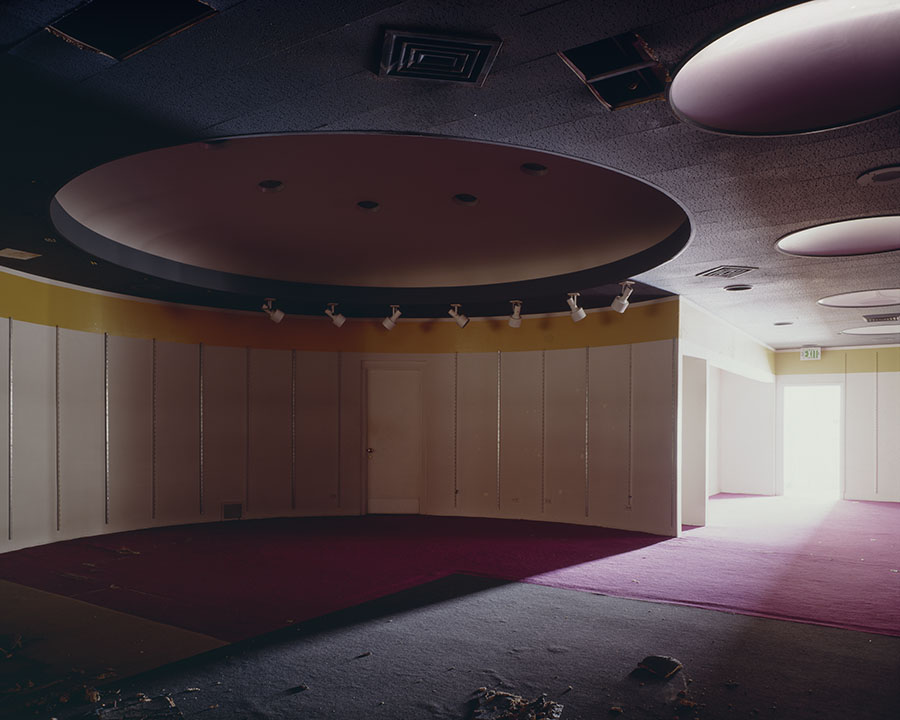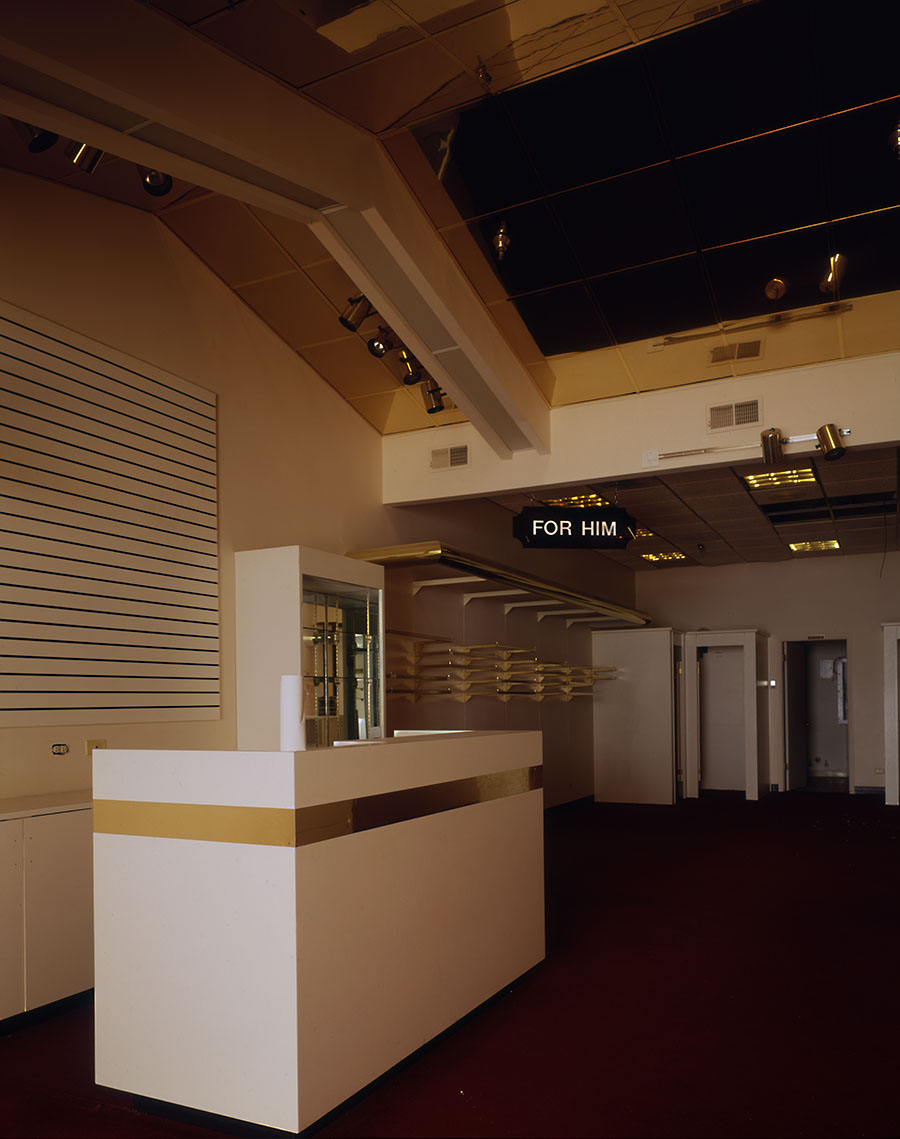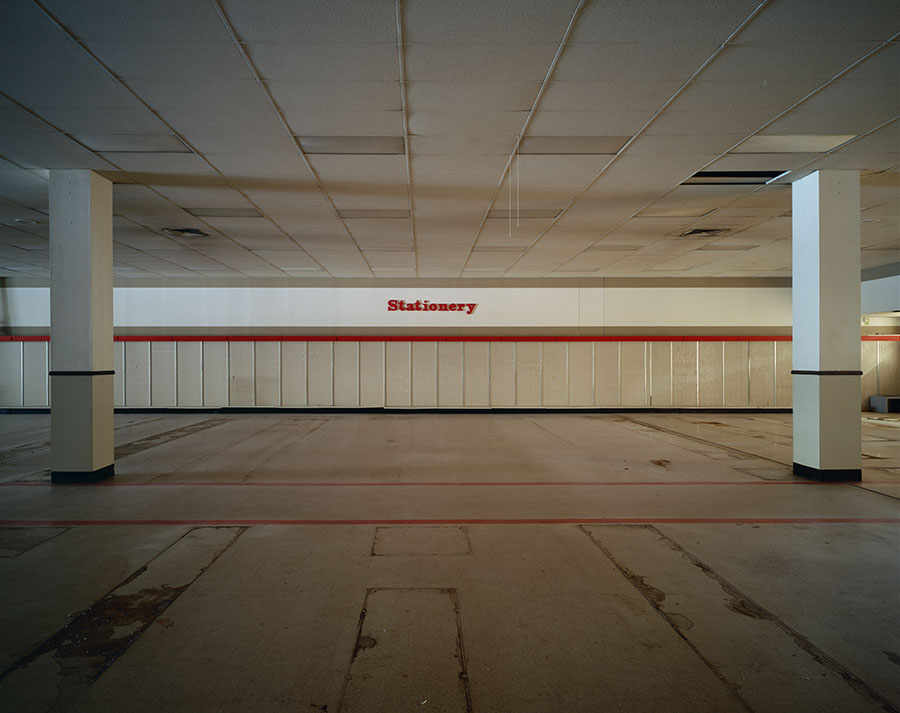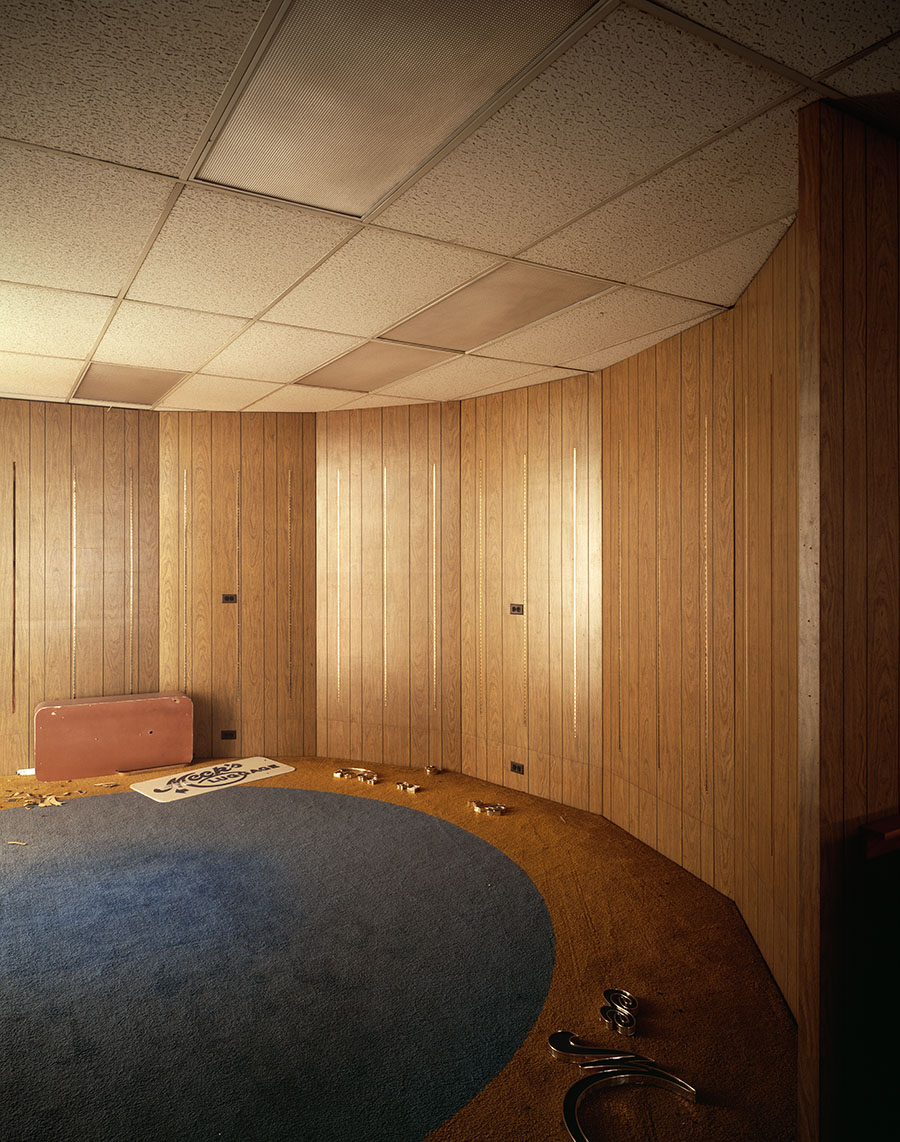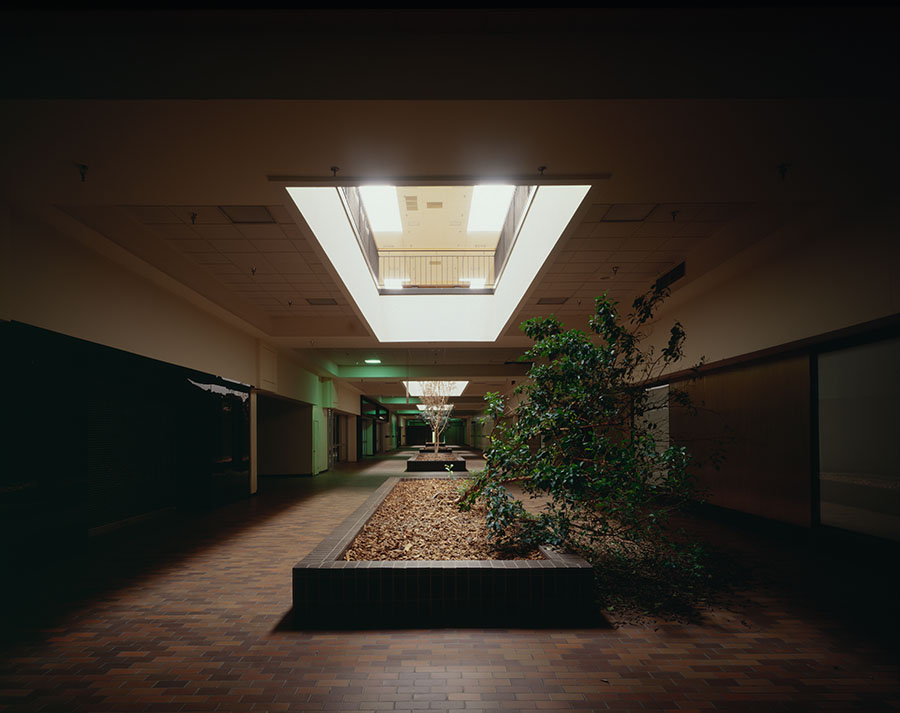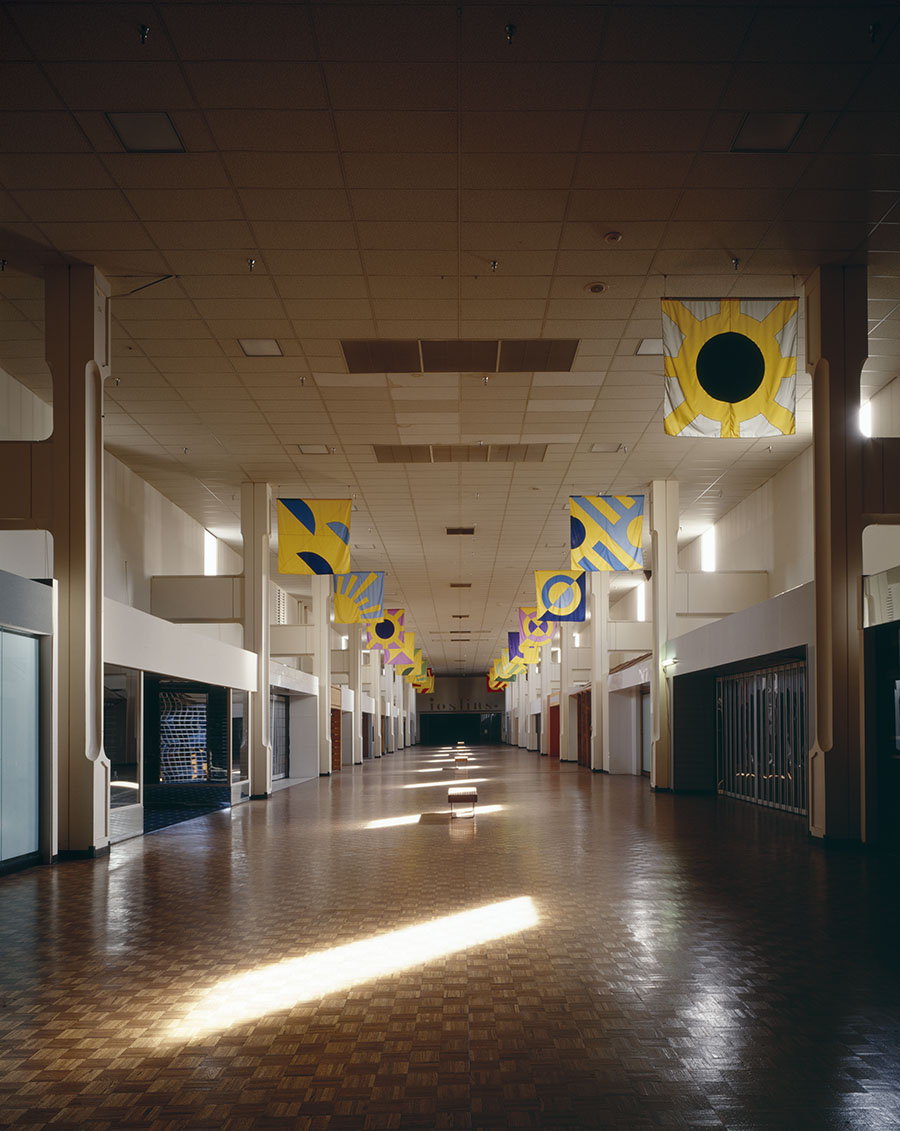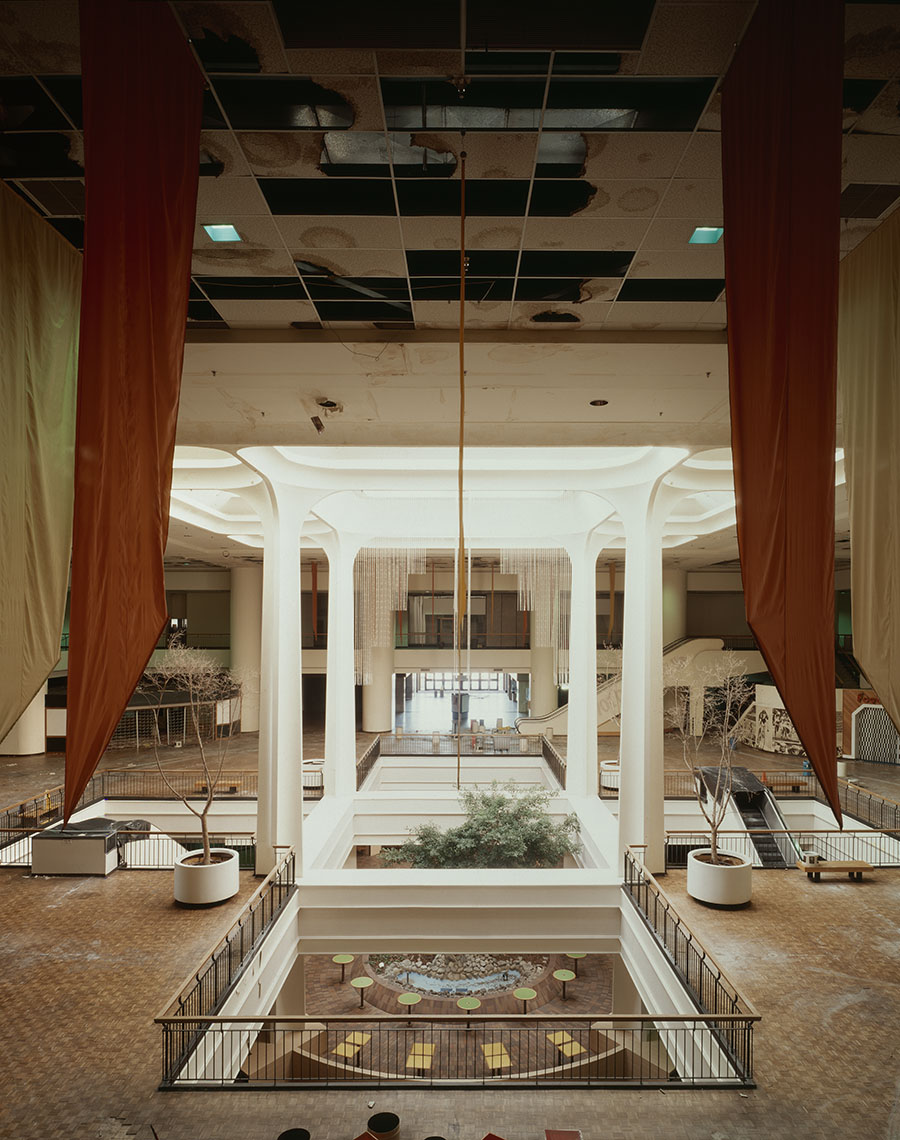 It must have been a wonderland. More photos on Modern in Denver.
2. This 1930s Marfa, Texas railroad barn For Sale through silent auction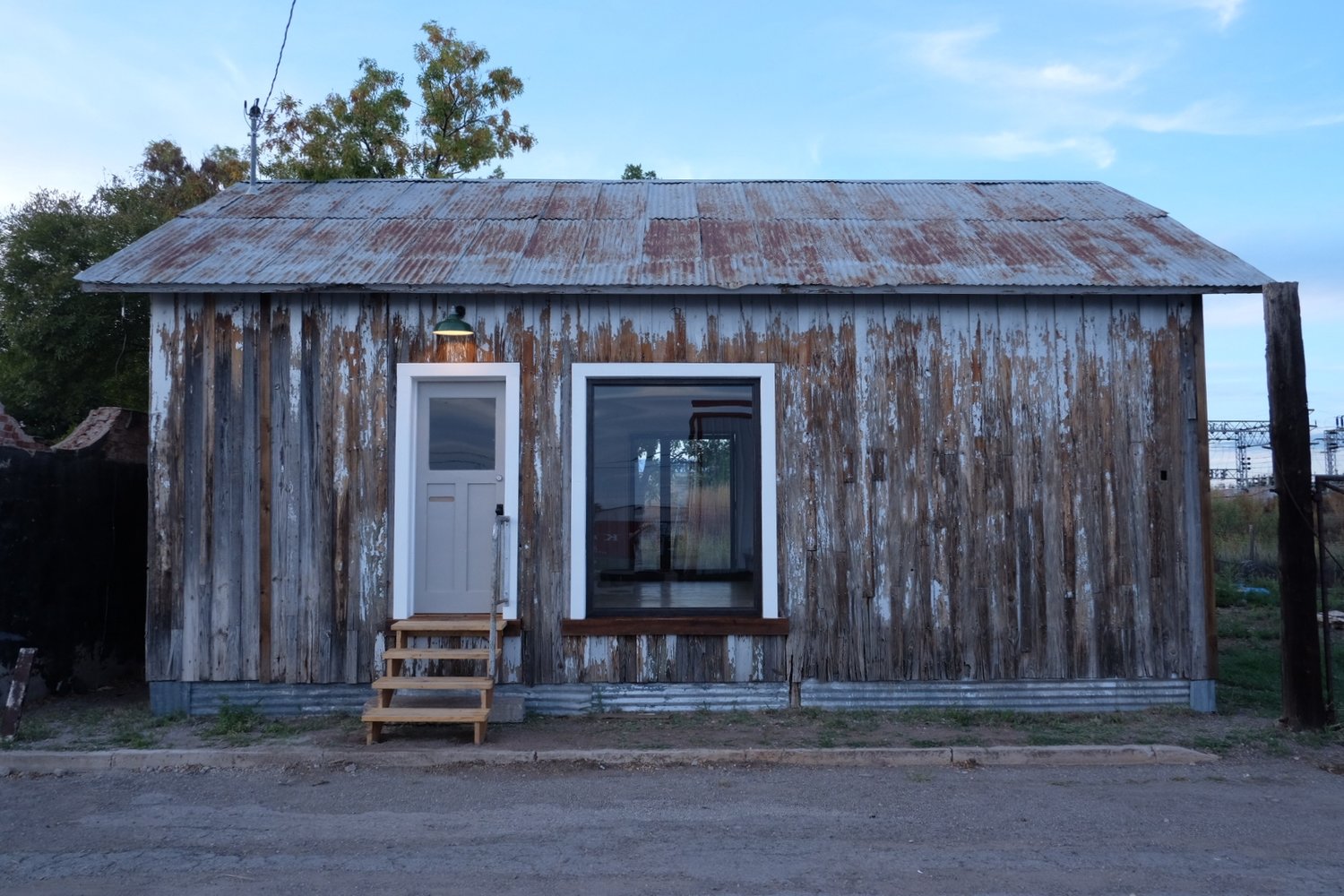 The one-room antique house won't likely come cheap given Marfa's reputation as the unlikely small town of about 2,000 residents that achieved almost mythic status in the past five years in the art world.
You've got 10 days to bid on Aufmarket.
3. Hanging out with Bob Dylan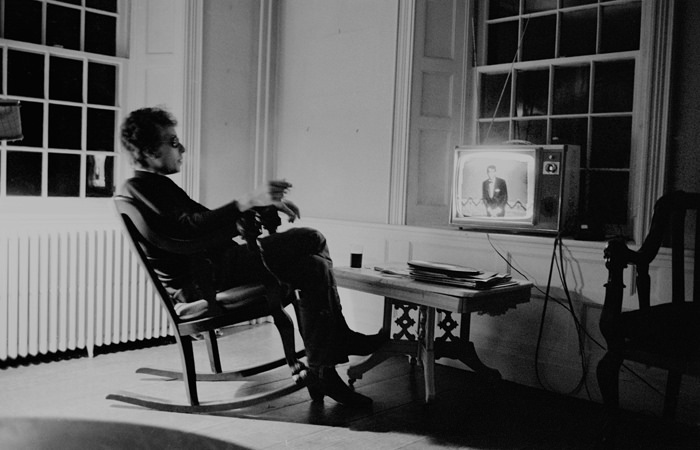 Bob Dylan watching Dean Martin at home, Woodstock, NY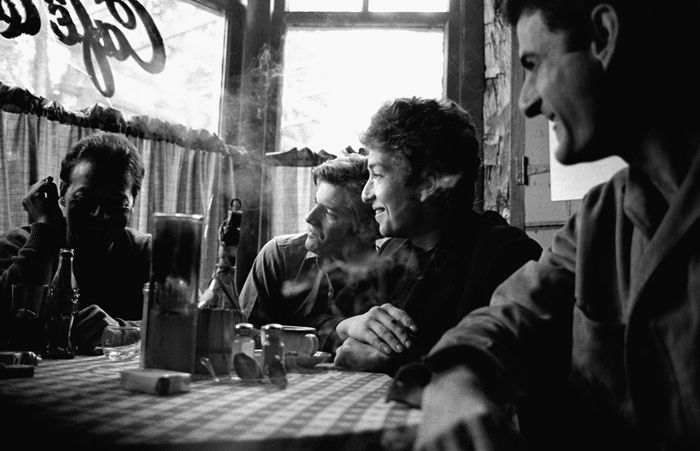 (left to right) Mason Hoffenberg, John Sebastian, Bob Dylan and Victor Maymudes, Cafe Espresso, Woodstock, NY
Bob Dylan behind the Cafe Espresso in Woodstock, NY with the daughter of Bernard and Mary Lou Paturel (owners of the cafe)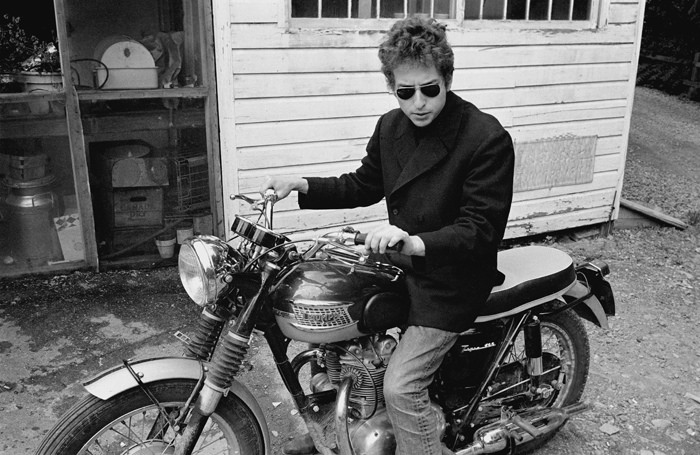 Bob Dylan on Triumph, behind Cafe Espresso, Woodstock, NY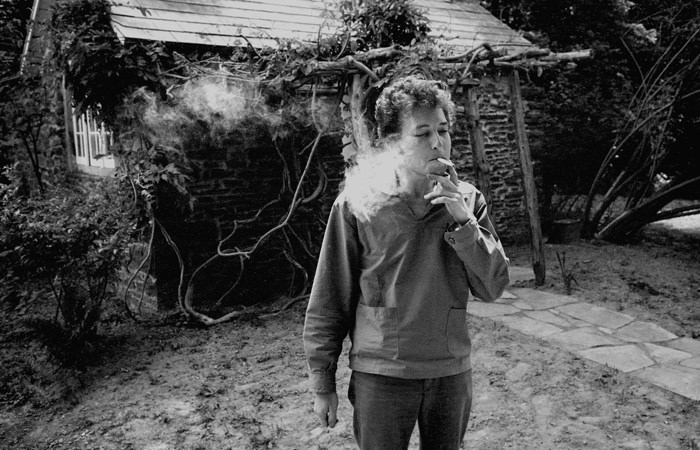 Bob Dylan at home, smoking in yard, Woodstock, NY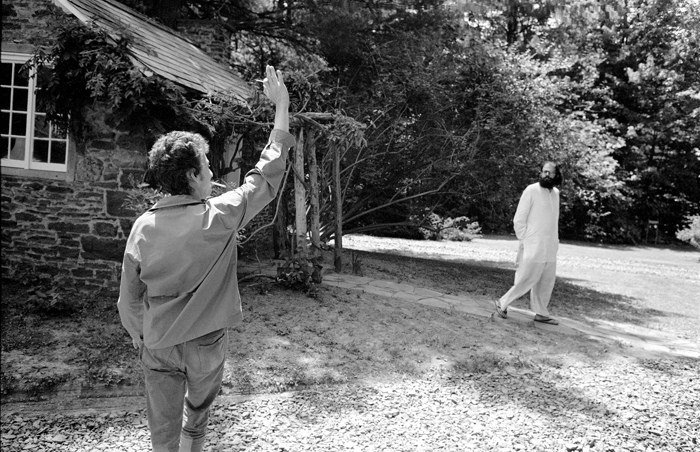 Bob Dylan at home waving to poet Allen Ginsberg, Woodstock, NY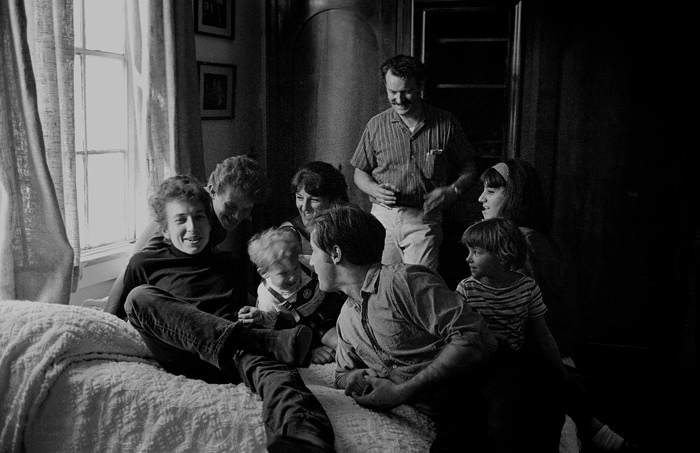 Bob Dylan, John Sebastian and the Paturel clan, Woodstock, NY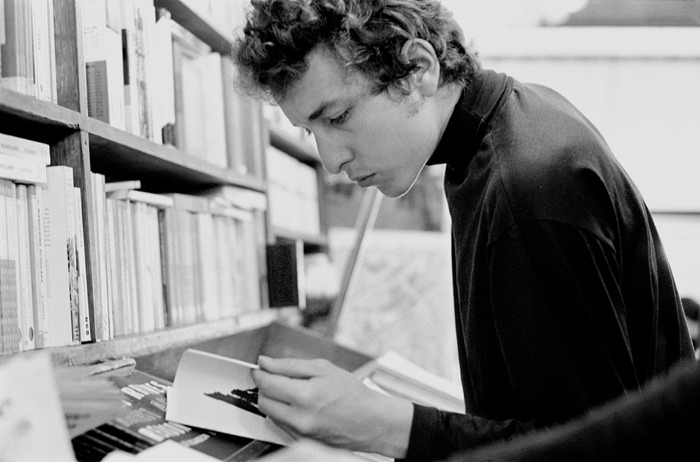 Bob Dylan in bookstore, Greenwich Village, NY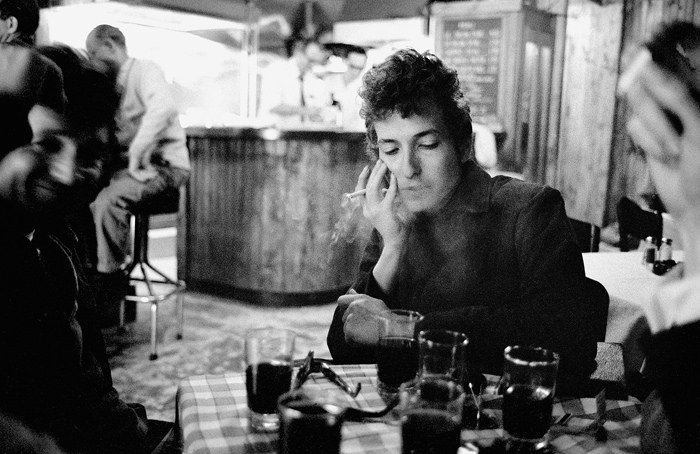 Dylan at the Kettle Of Fish Bar, Greenwich Village, NY
Bob Dylan and Ramblin' Jack Elliot in Greenwich Village, NY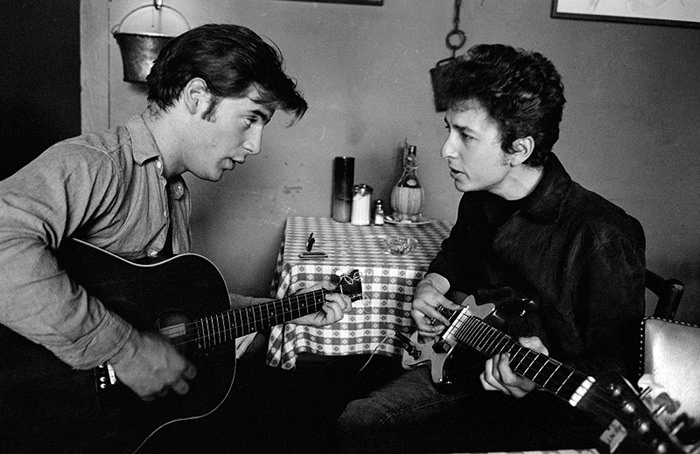 John Sebastian & Bob Dylan jammin' at the Cafe Espresso, Woodstock, NY.
Photos by Douglas R. Gilbert, found on Everyday I Show.
4. The Aristocrat Motor Hotel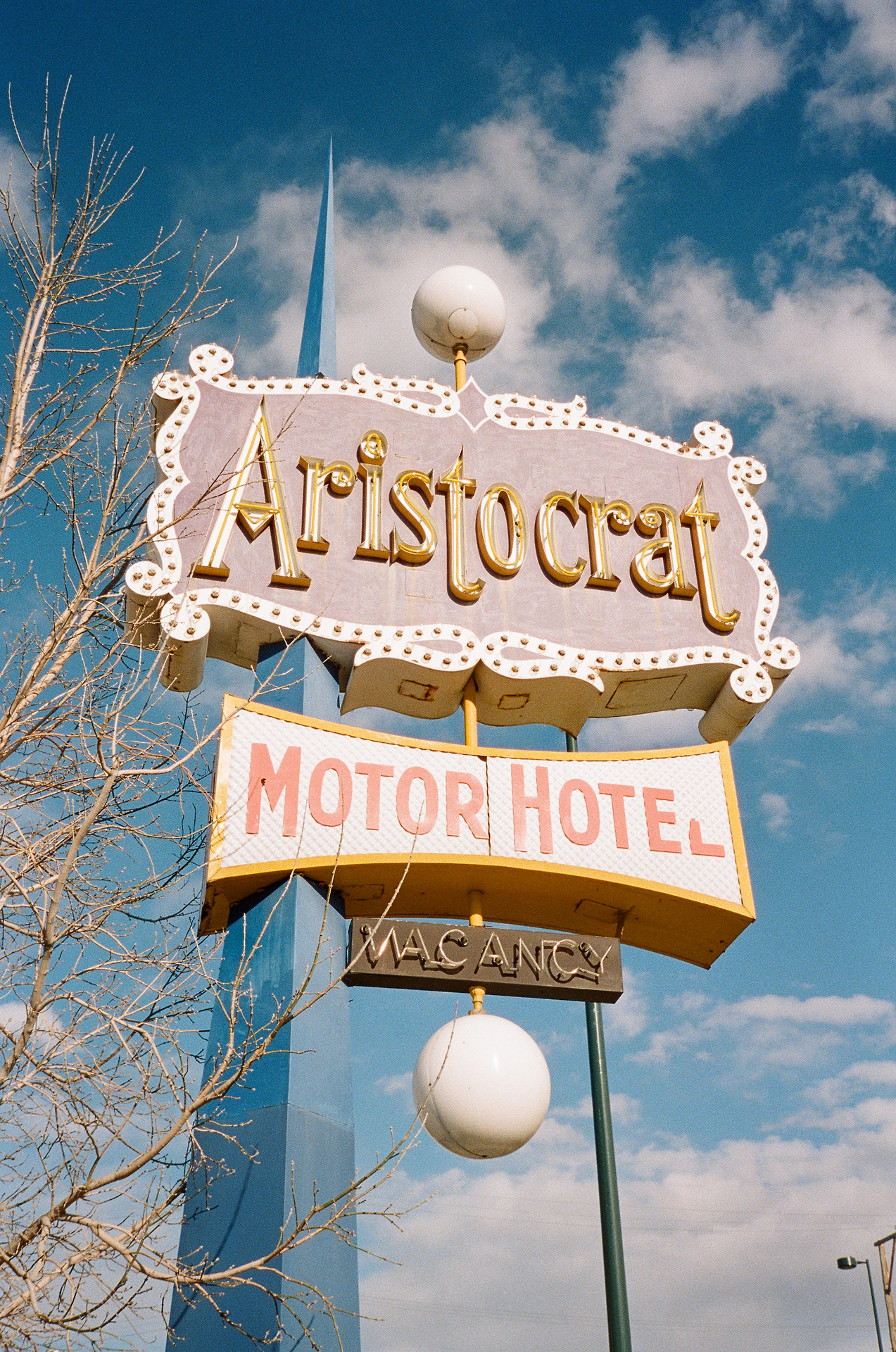 Today the Aristocrat Family Motel is operated by Volunteers of America and provides temporary housing to homeless families. In its heyday, the Aristocrat Motor Inn was part of the tourist strip on West Colfax in Denver, Colorado.
Sign photographed by Phil Donohue.
5. Behind the Scenes of Dali's Bizarre Playboy Photo Shoot, 1973 (NSFW)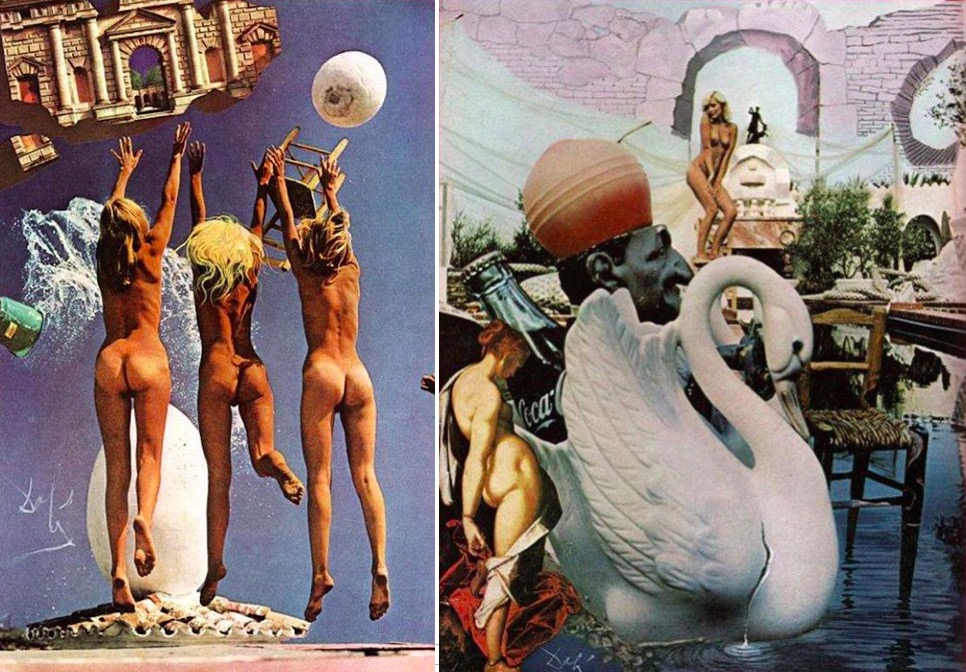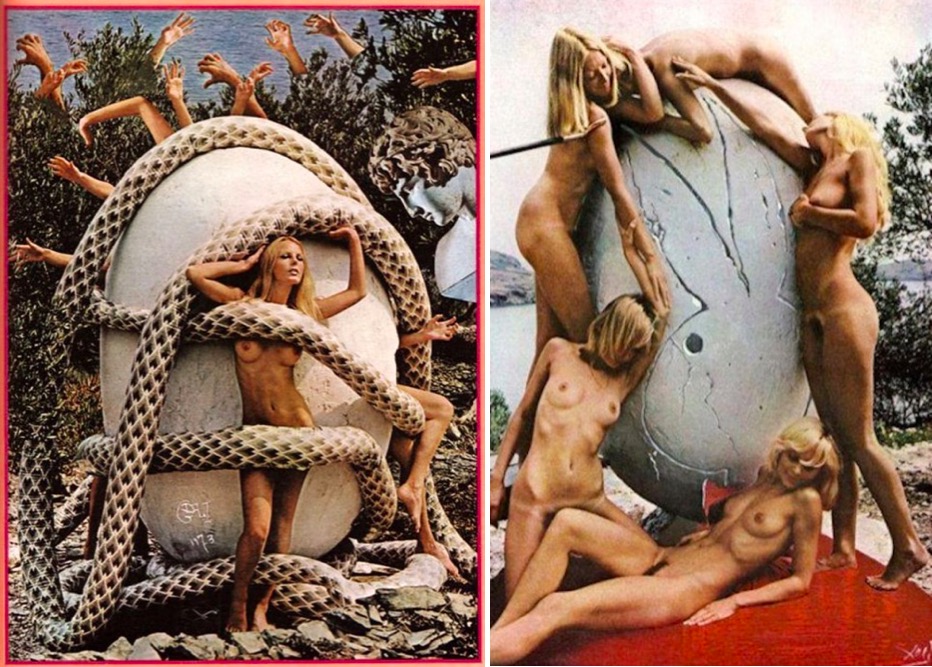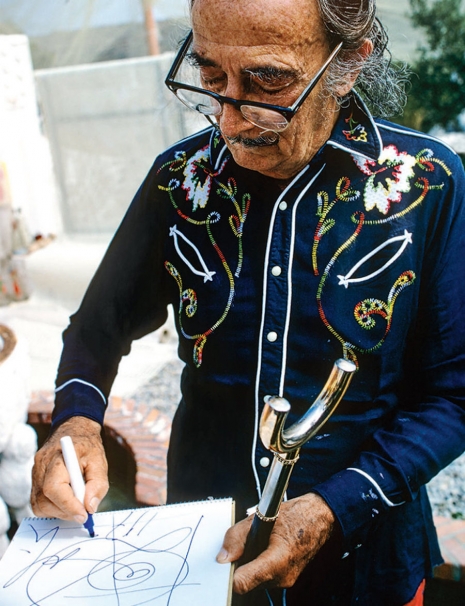 For his photo shoot for Playboy magazine, Salvador Dali, long-time Playboy photographer Pompeo Posar, a gaggle of Playboy Bunnies and a giant egg headed to Cadaqués, a seaside town in Spain near where Dali lived in Port Lligat, a small village on a bay next to the town. The event would turn the sleepy village upside down during the shoot.
Found on Dangerous Minds.
6. An Artist and his shanty boat made of found materials and trash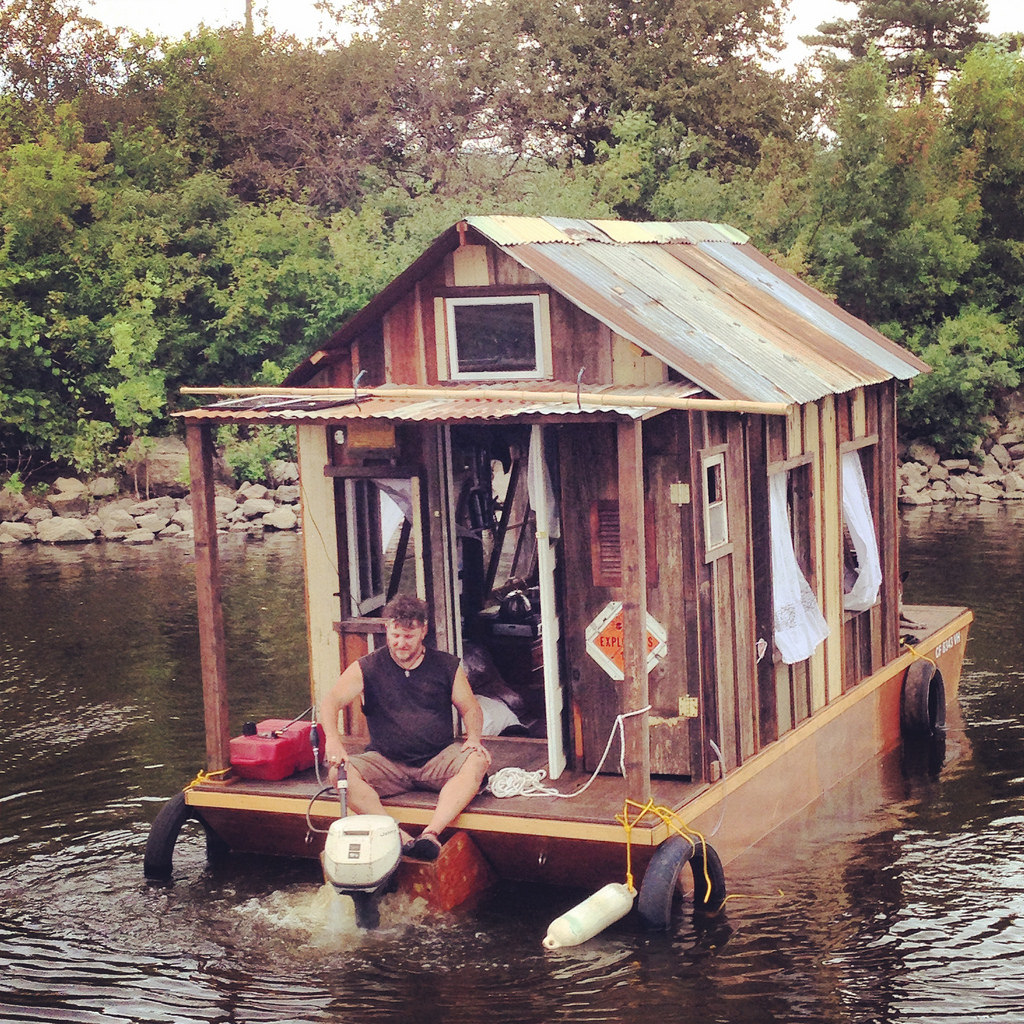 Wes Modes, an artist and lecturing professor at UC Santa Cruz and a crew full of creative mates … rode down both the Mississippi River and the Tennessee River over the course of the past two summers. The collective purpose of these journeys is to learn about the people who live on and around the banks and the about the ecology of the rivers.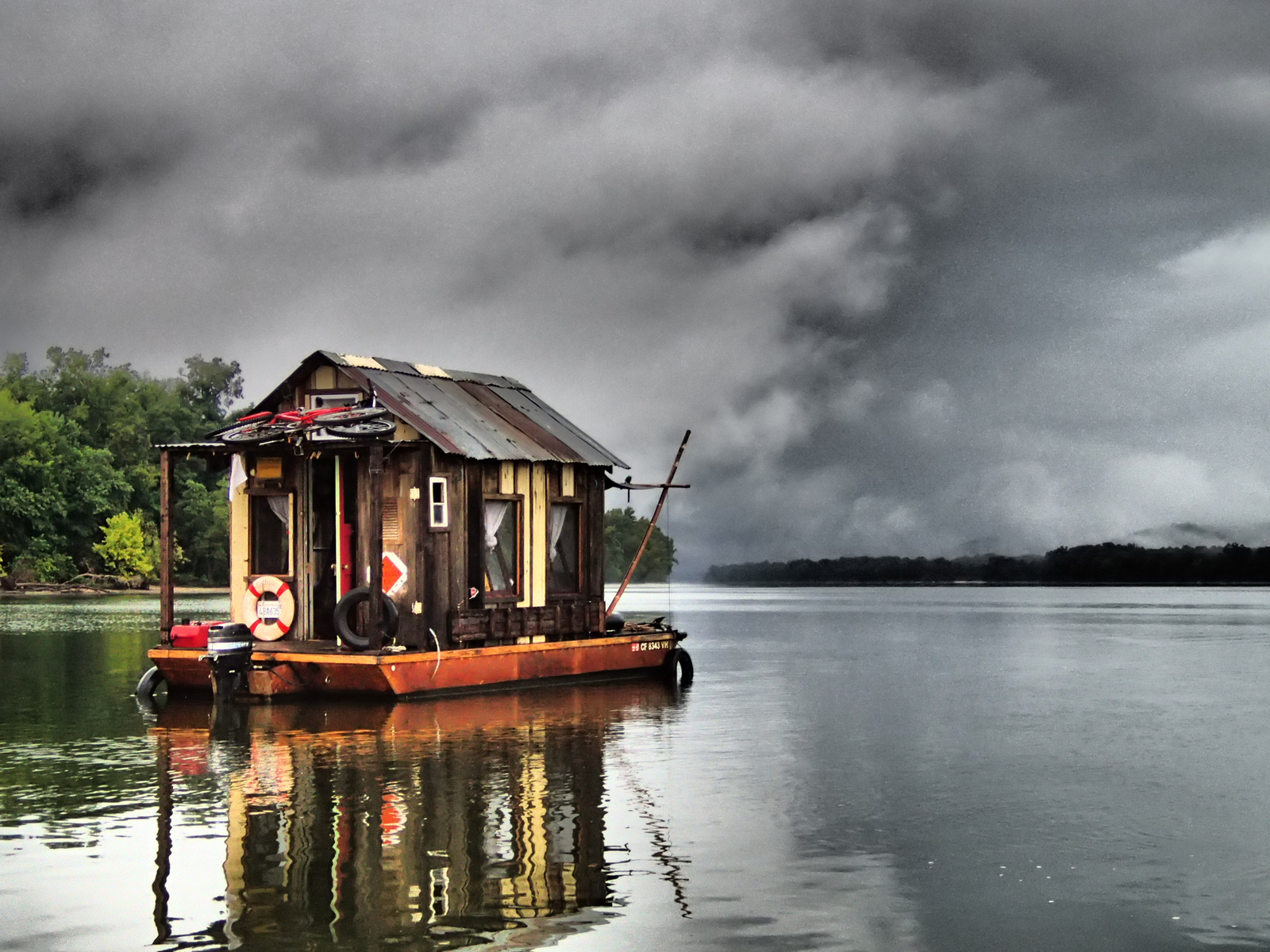 These collected stories are part of the larger multimedia project entitled "A Secret History of American River People".
Found on Laughing Squid.
7. This Whiskey Decanter
Available on Amazon.
8. Infinite Small Systems of Gianfranco Baruchello
Born in 1924, Baruchello's  paintings and "little galaxies of painted episodes are extrapolated from different realities, from history, natural processes, contemporary events and onirical visions and placed in relationship one another to form unpredictable patterns."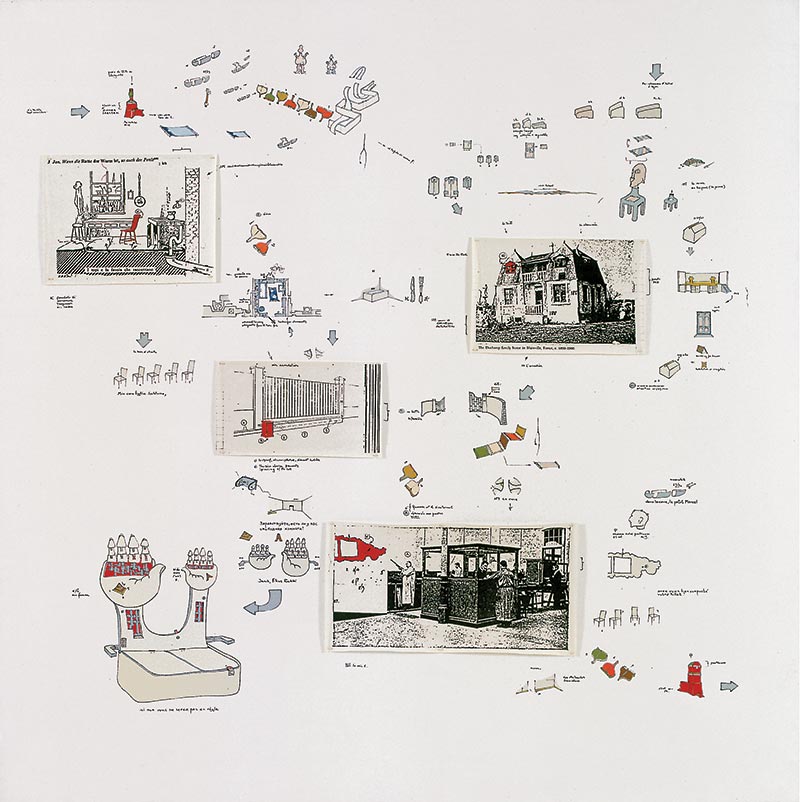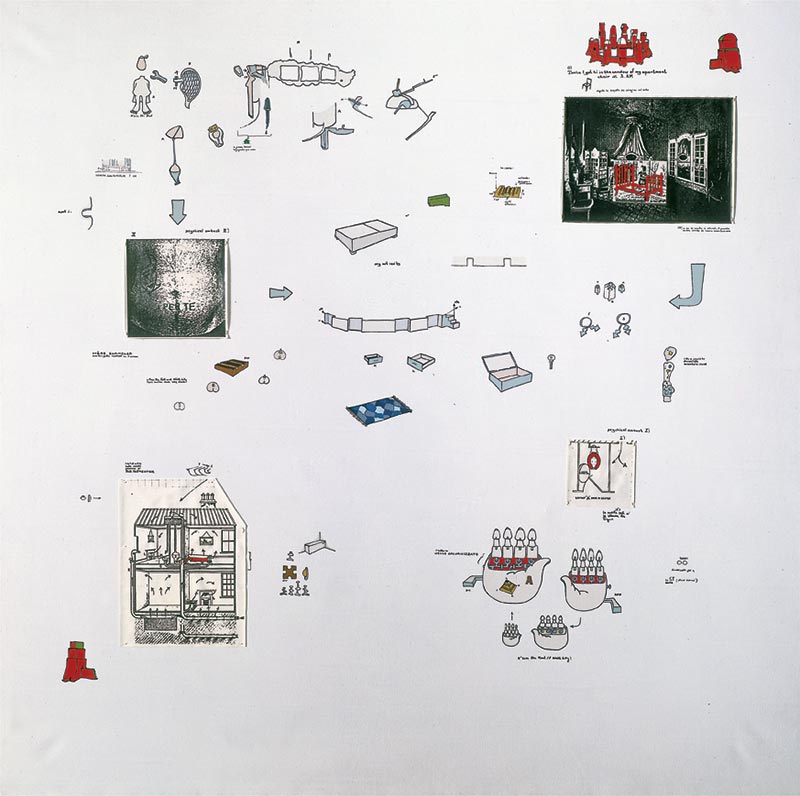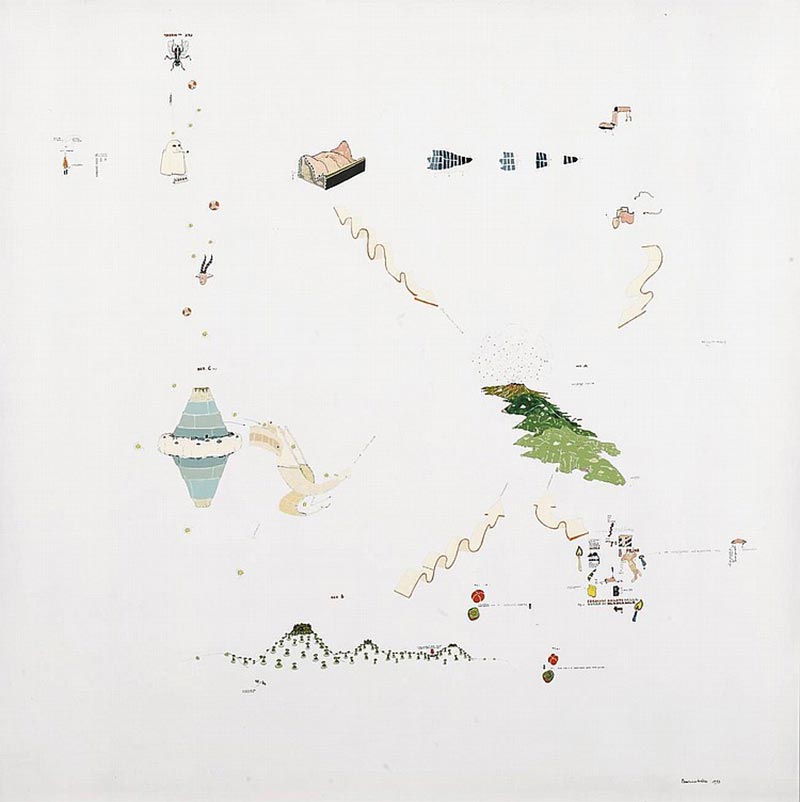 "The artist imagines and designs what he defines as "small systems" created in order to contrast the big systems of idealogy and politics."
More of his work found on Socks Studio.
9. These Ridiculous Apartments in Paris











All designed by this architecture firm, whose archives of past projects will make you drool. Found via MissMoss.
10. An Instagram account dedicated to documenting public transport patterns from around the world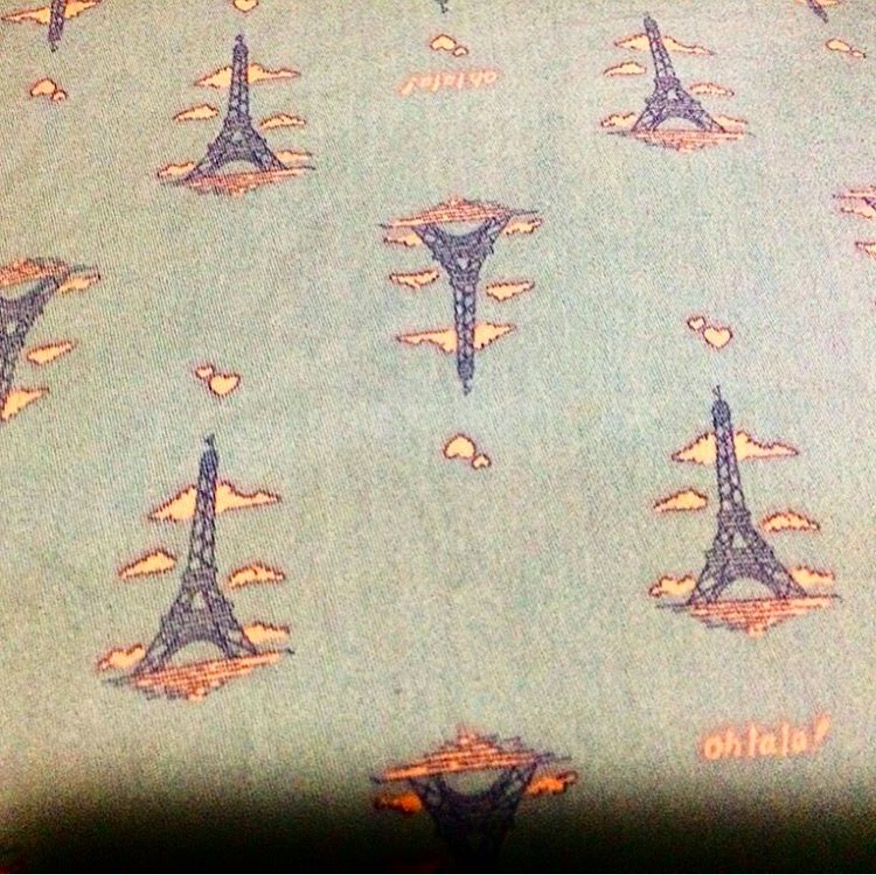 The 192 bus in Phnom Penh, Cambodia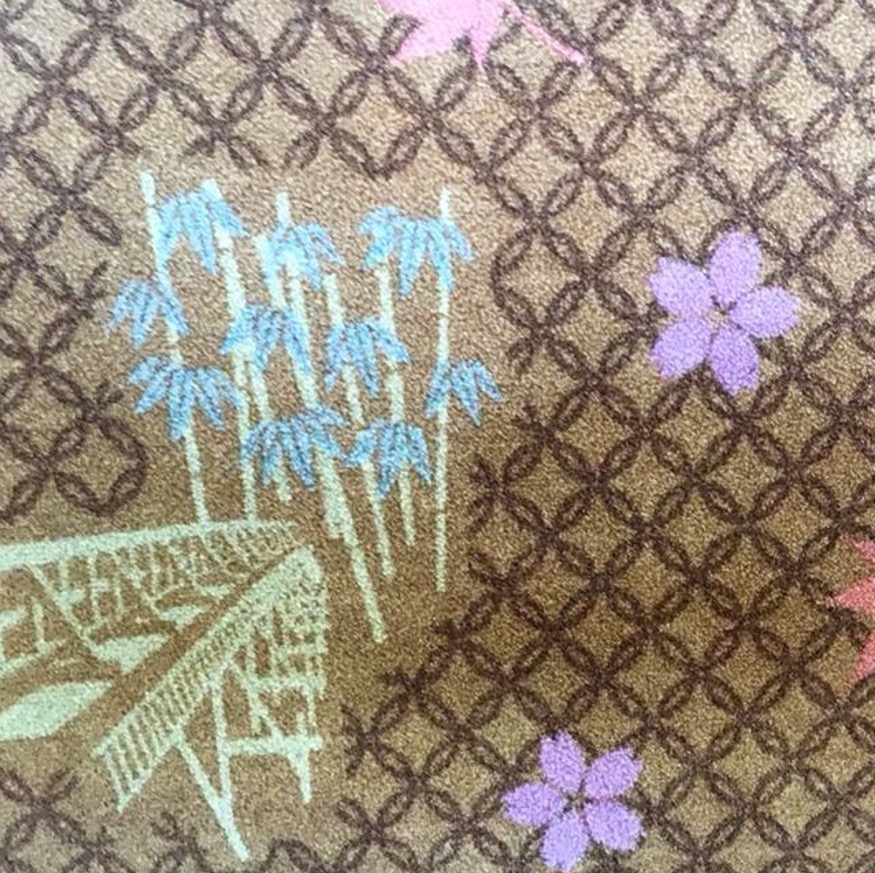 The 190 train to Osaka, Japan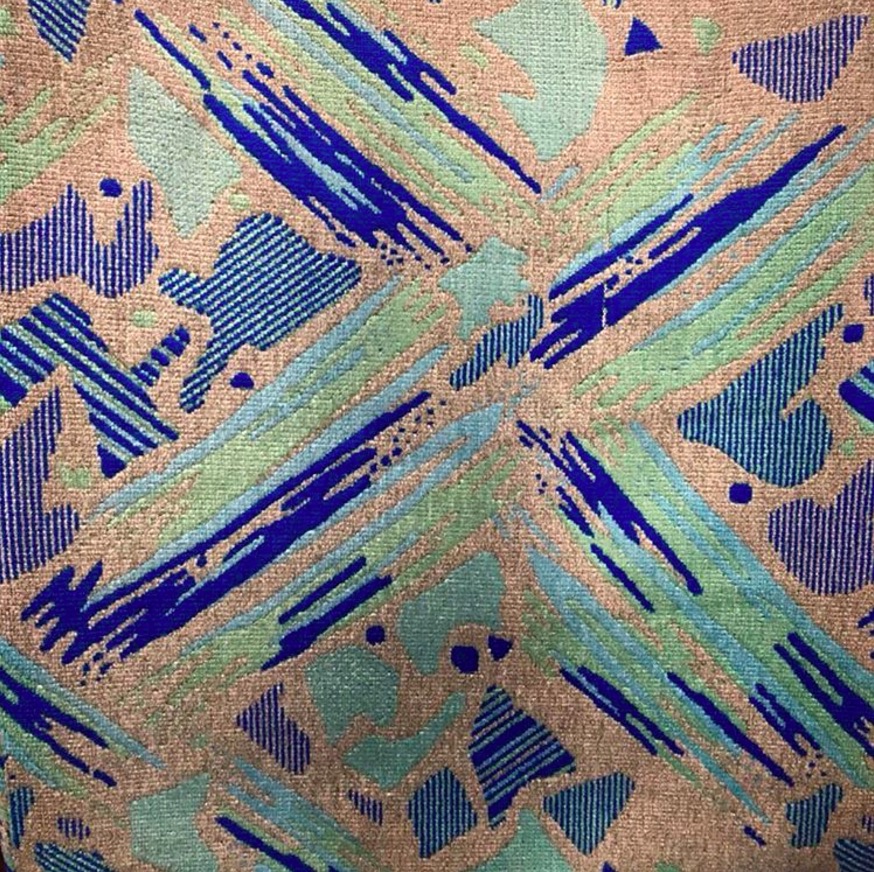 The 157 ferry in Istanbul, Turkey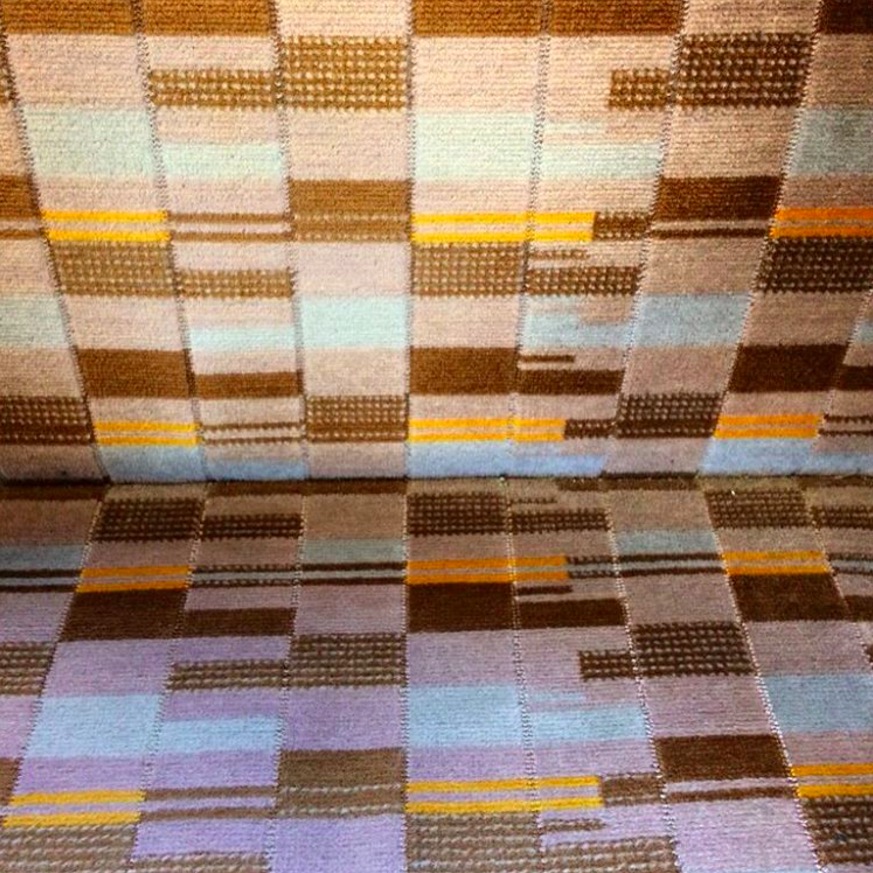 The 162 overground train in London, UK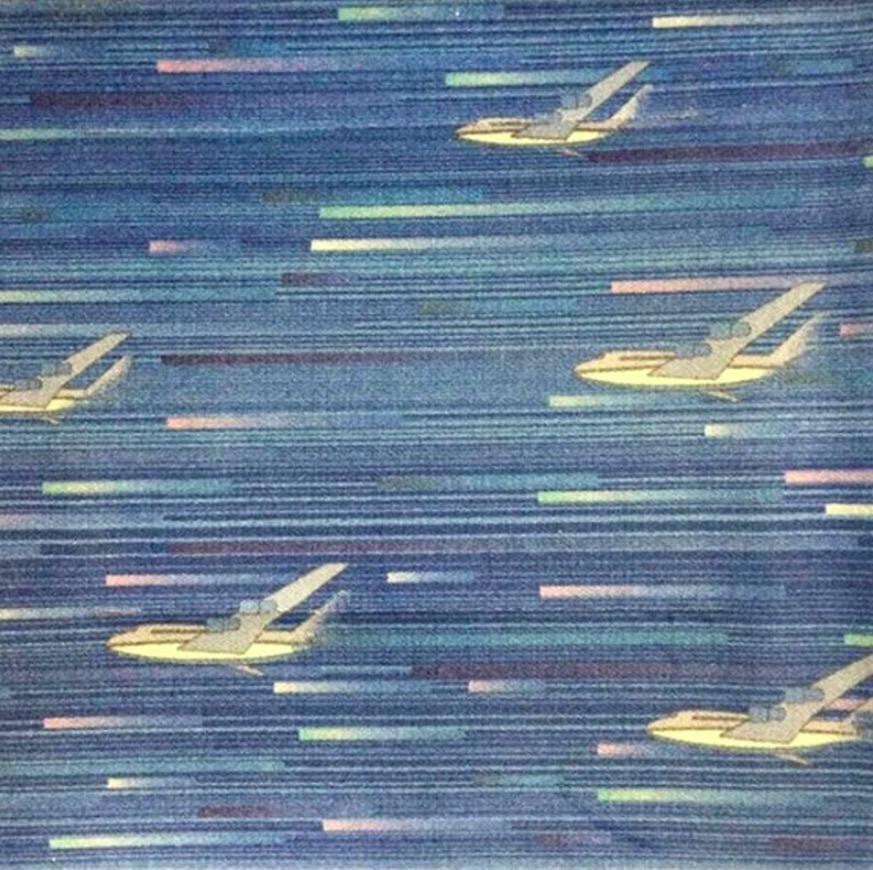 The 134 train in Tokyo, Japan
More found on I don't give a Seat.
11. Bullocks Department Store, Los Angeles, 1907-1996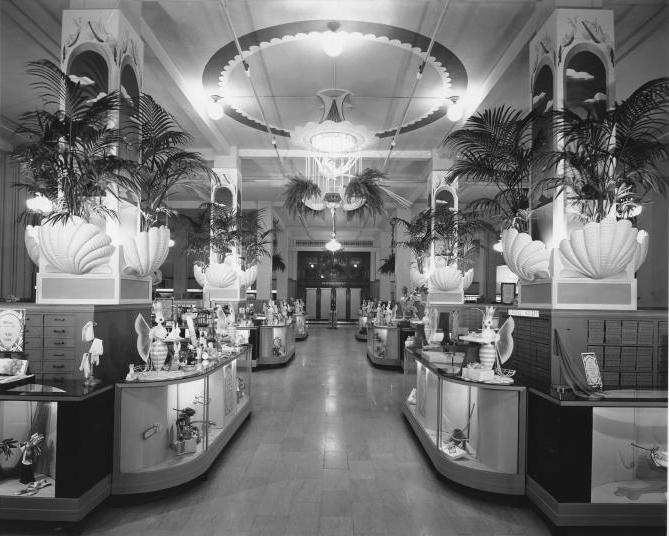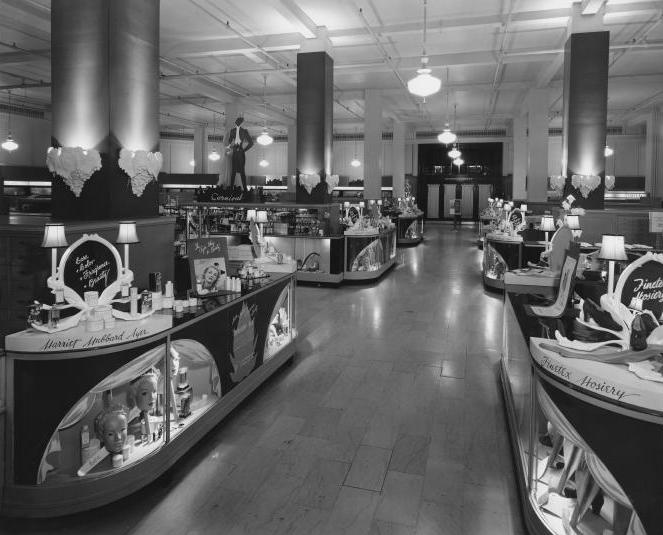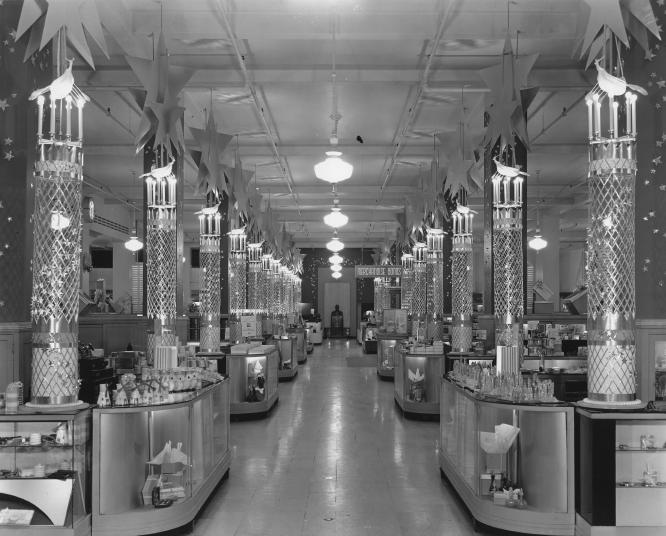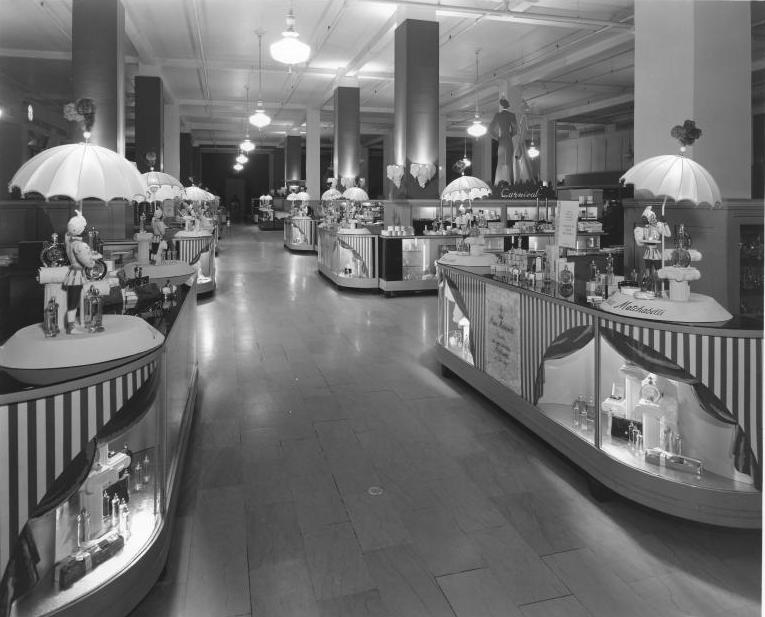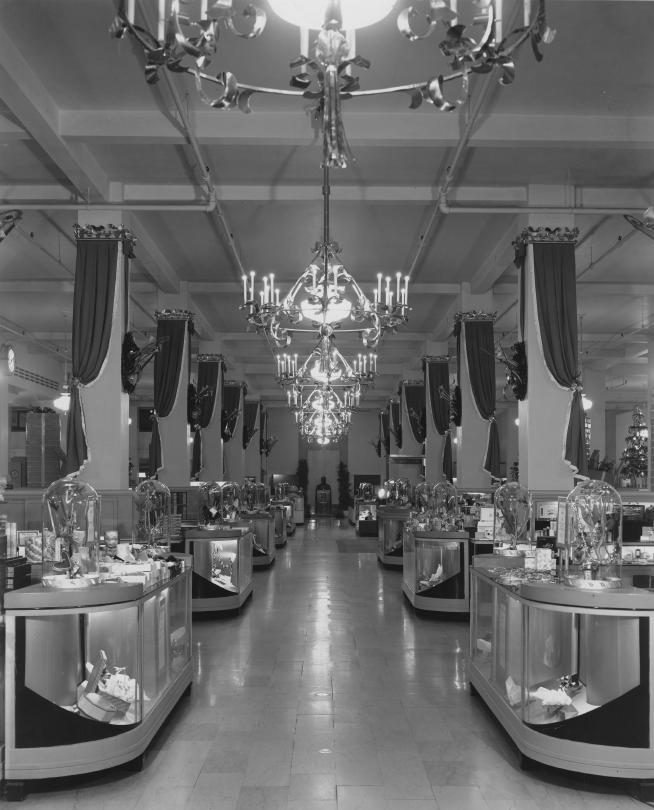 In 1935, before he became Hollywood's stage and sound decorator extraordinaire, Tony Duquette, was hired to change their interiors of the Bullocks Department store to reflect the seasons. Because Los Angeles has no discernible seasons, it was Duquette's job to make it appear that they did.  In those days, the ladies in Los Angeles were dressing in the same fashions and styles as the ladies in New York, (in other words if they were wearing tweeds and furs in New York where it was cold, they were wearing tweeds and furs in Los Angeles where it was warm).
Found here.
12. These Vintage Tin Toys, 1910′s – 1920′s.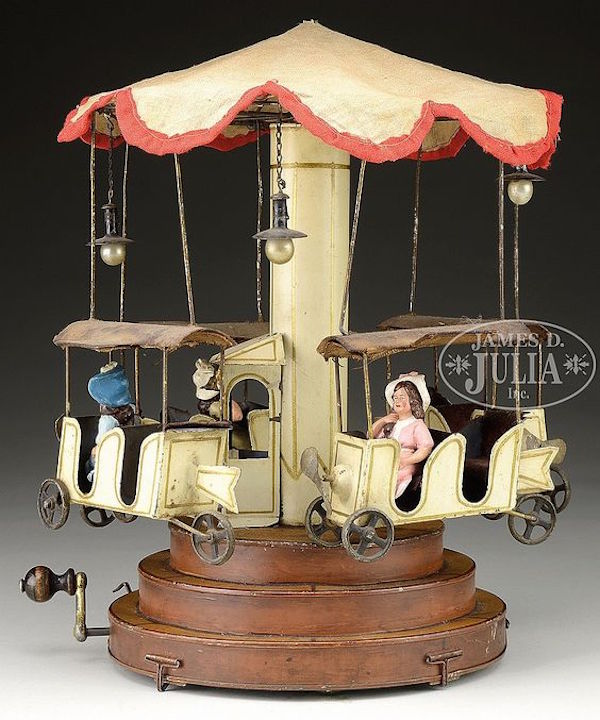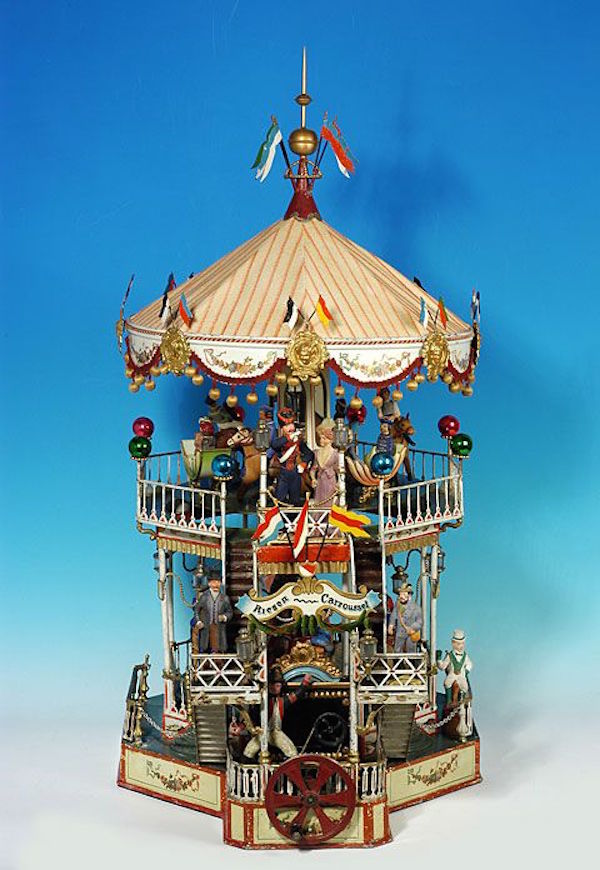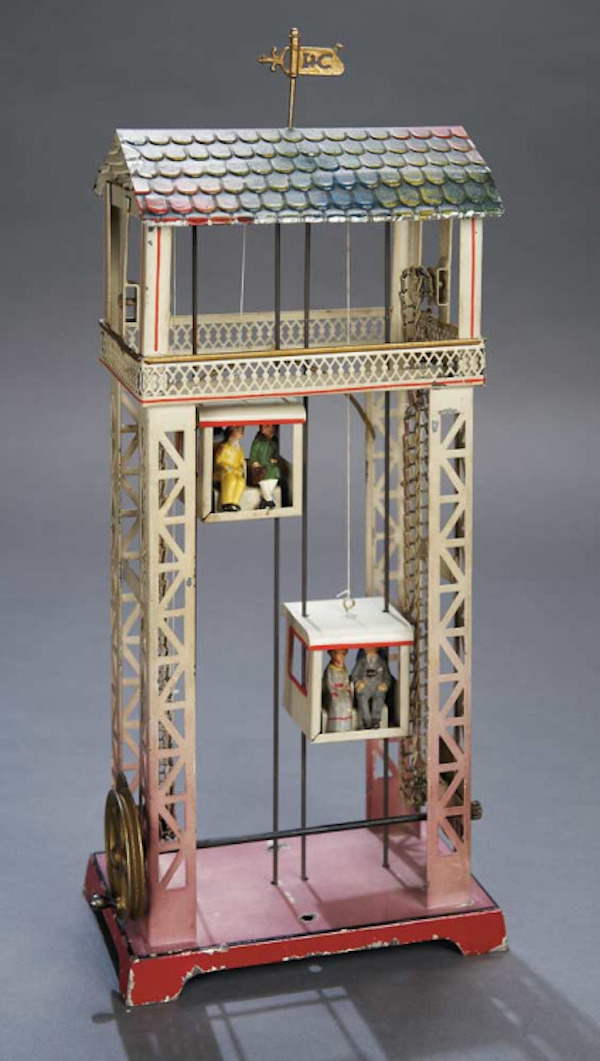 Not sure why, but I've started collecting these in my bookmarks whenever I see them on Pinterest.
Find the sources for 1, 2, 3 and 4.
13. Building Zoltar by Hand