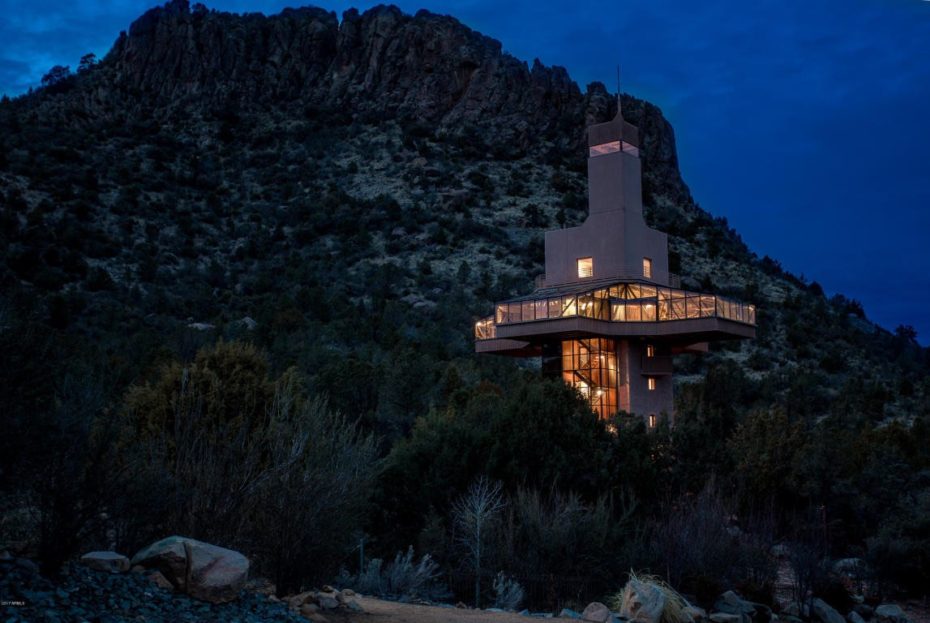 If you had the choice to plant your flag anywhere you wanted– would you choose to be stay with the pack or venture off on your own? I often wonder about people who live out in the middle of nowhere, isolated from the rest of the world. Did they choose this life? Are they truly content? Could a city girl like me be content for very long? Seeing what's on offer on the obscure end of the real estate market from time to time, slowly brings me round to the idea that some day, I might be ready for a very different life. And when I do, I promise to send a postcard and let you know if it's all that it cracks up to be. In the meantime, check out these five off-grid and isolated homes for sale that would probably give you plenty of thinking room …
The Pioneer's Cabin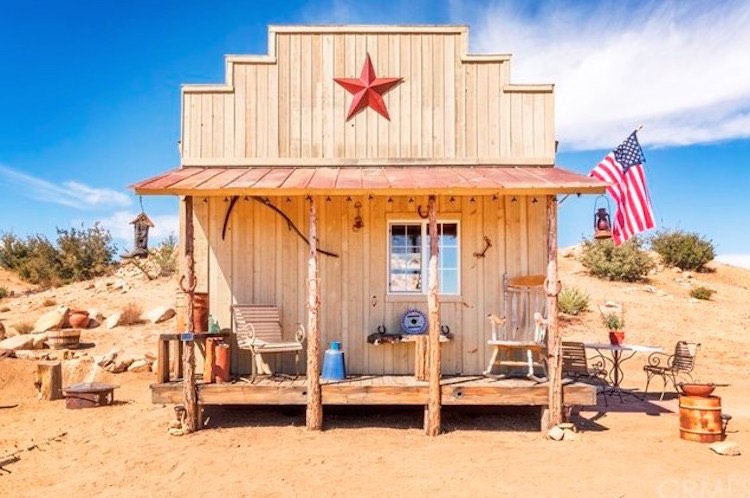 Ever heard of Pioneertown? It's a very curious place out in Joshua Tree, California. I passed through a few summer ago and blogged about it here. This cozy and compact cabin is located not far from Pipes Canyon Road, and comes with its own solar system and a corral!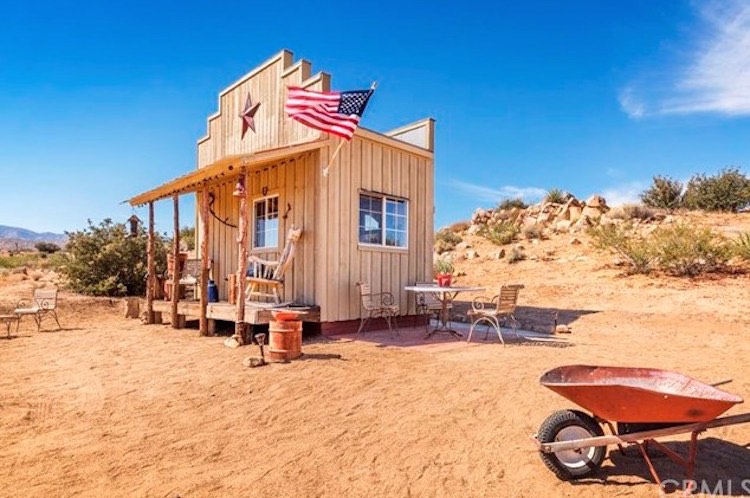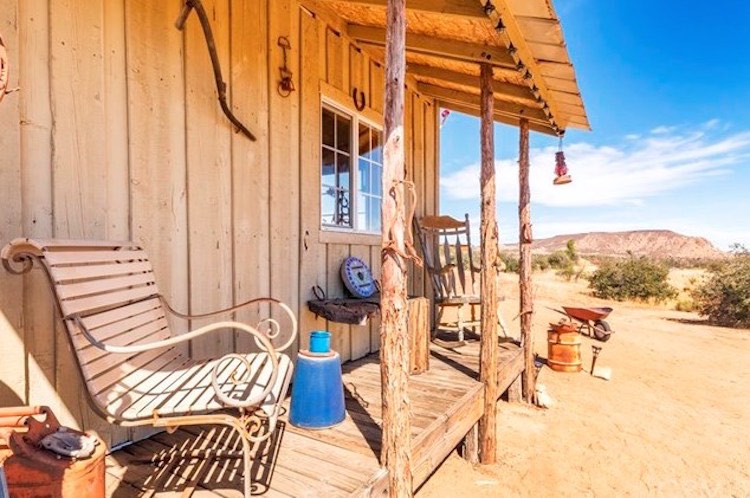 I bet you're picturing yourself in that rocking chair, watching the sun go down with a glass of whisky, enjoying the beautiful views in all direction after a good day's work. Oh yeah– the buyer would need to install their own well for water– as well as an outhouse because the cabin currently lacks a bathroom.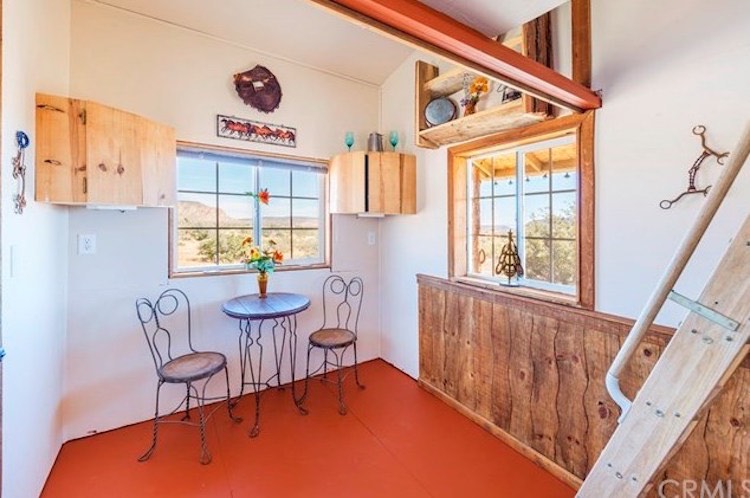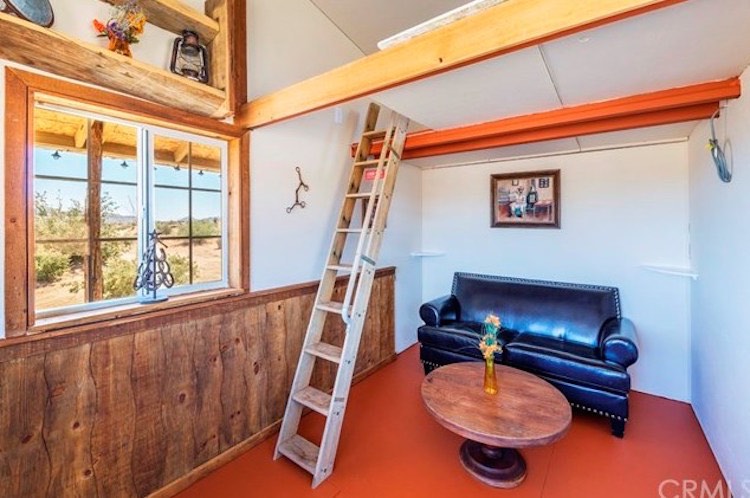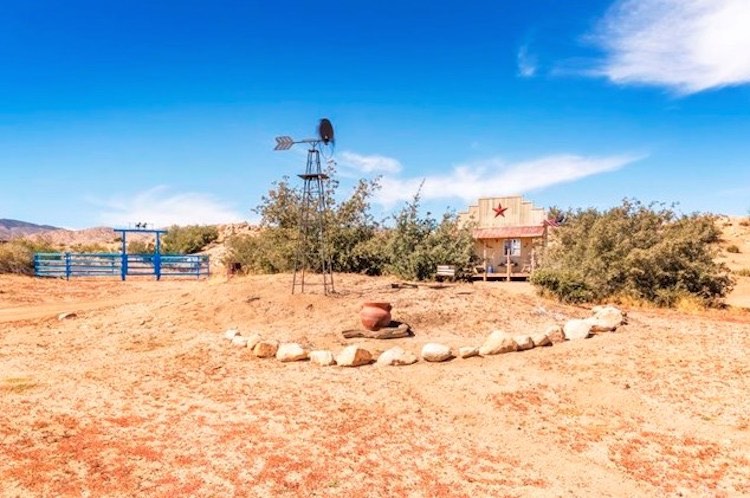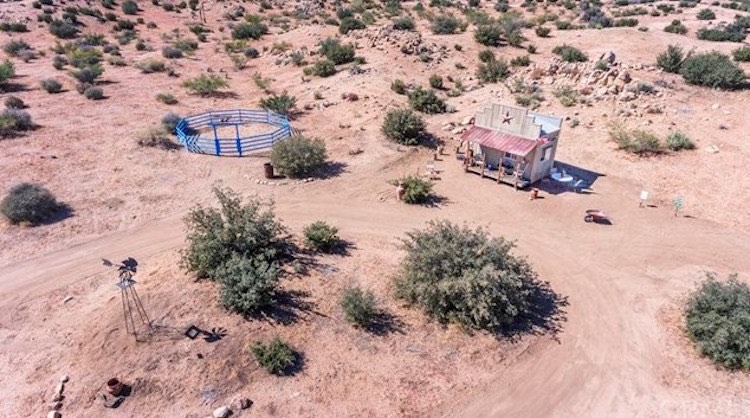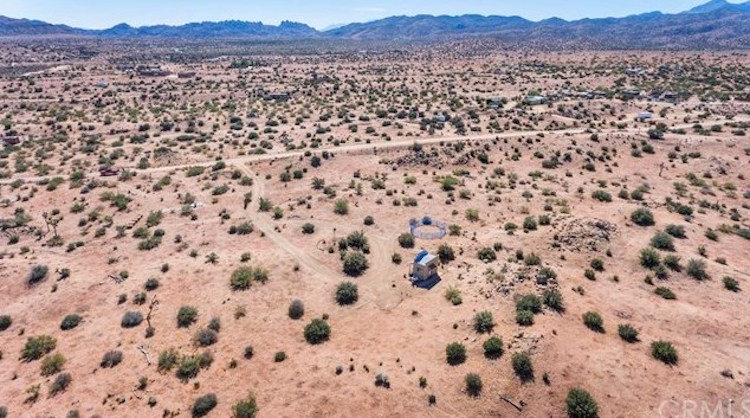 The cabin is asking $120,000, find the listing here.
The Falcon's Nest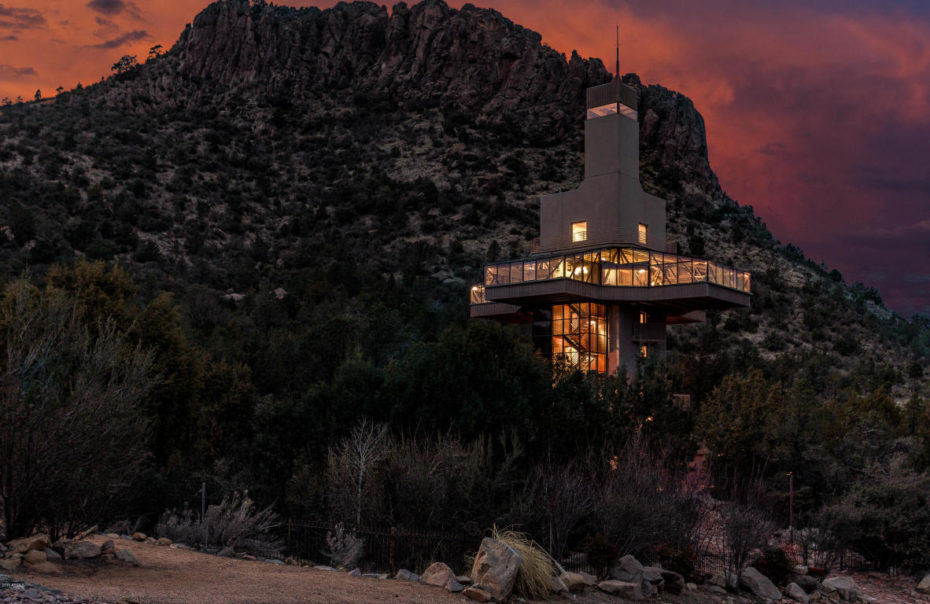 Dr. Evil's secret lair or just every inner child's dream hideaway? One of Arizona's most iconic residences, the Falcon's Nest soars high in the sky at 124ft and was designed by award winning Phoenix architect Sukumar Pal, AIA.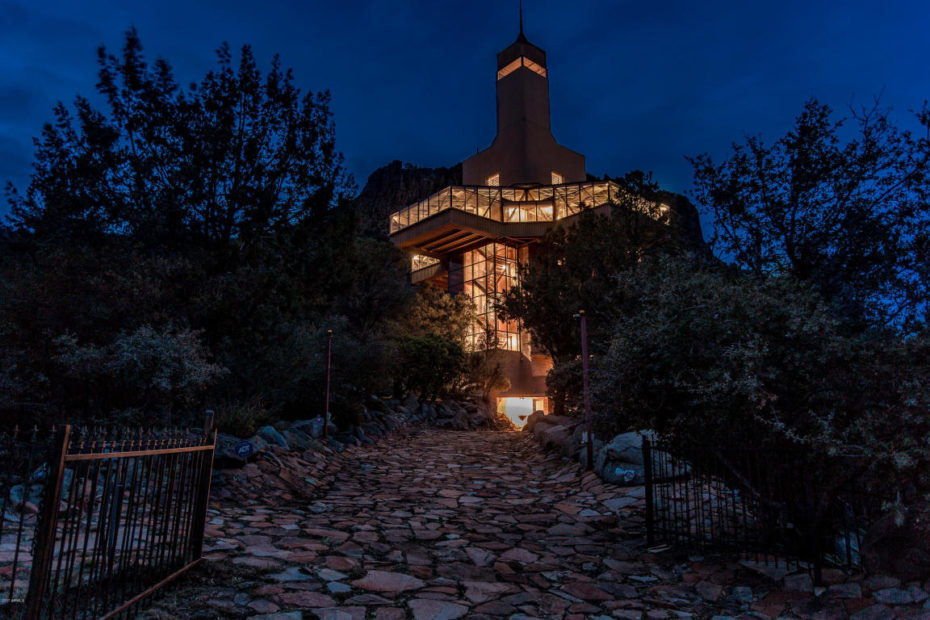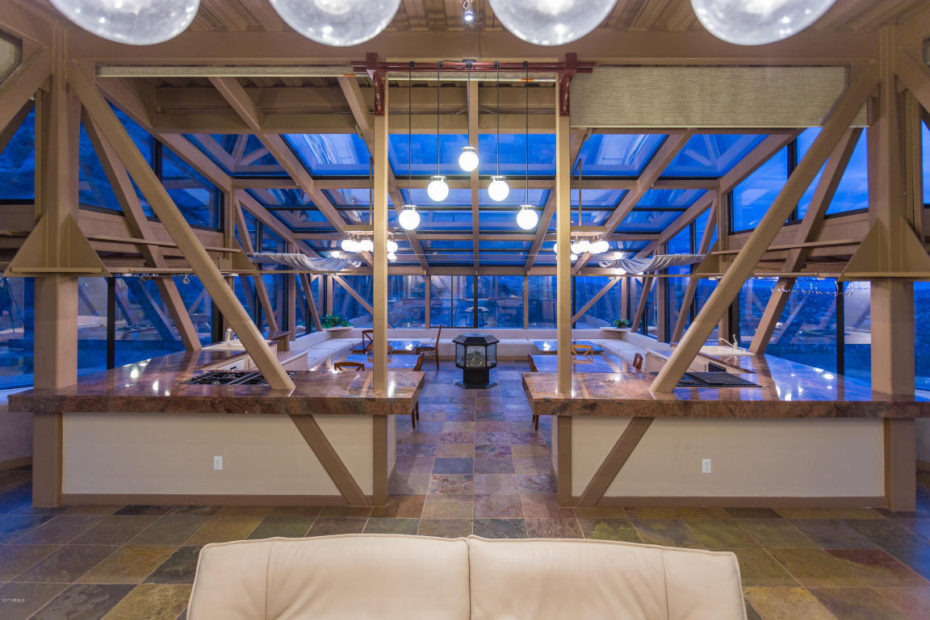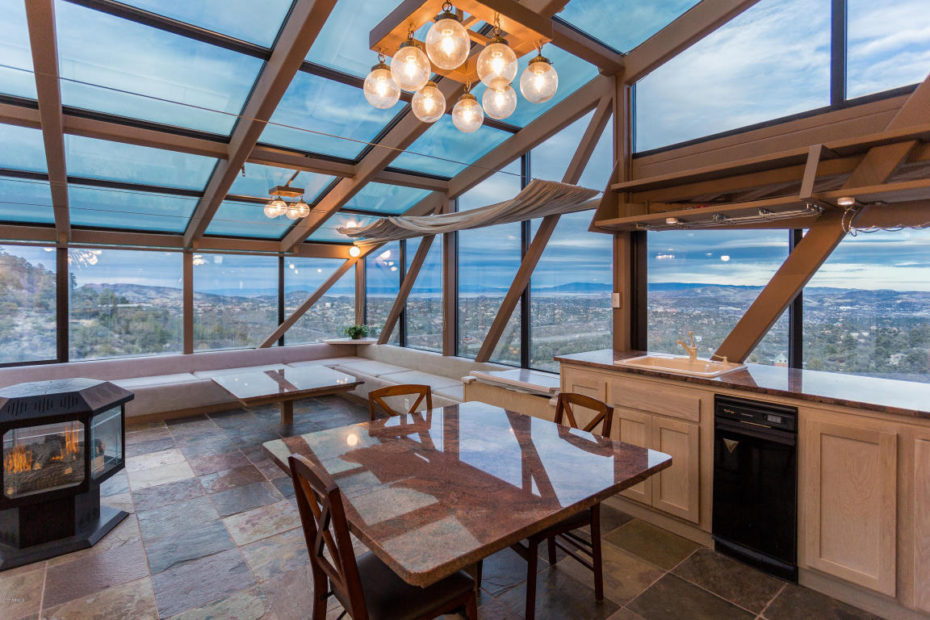 The property "accommodates Holistic and Green Living mindfulness with passive solar technologies as well as other unique & alternative power and heating & cooling sources". It's also totally stuck in the 1980s, which is very much my current mood after devouring two seasons of Stranger Things.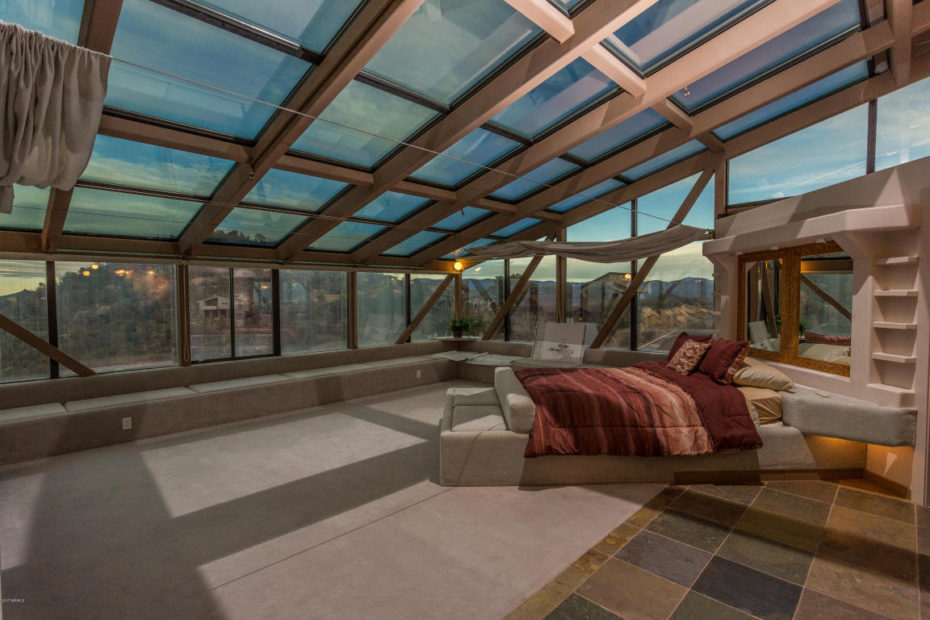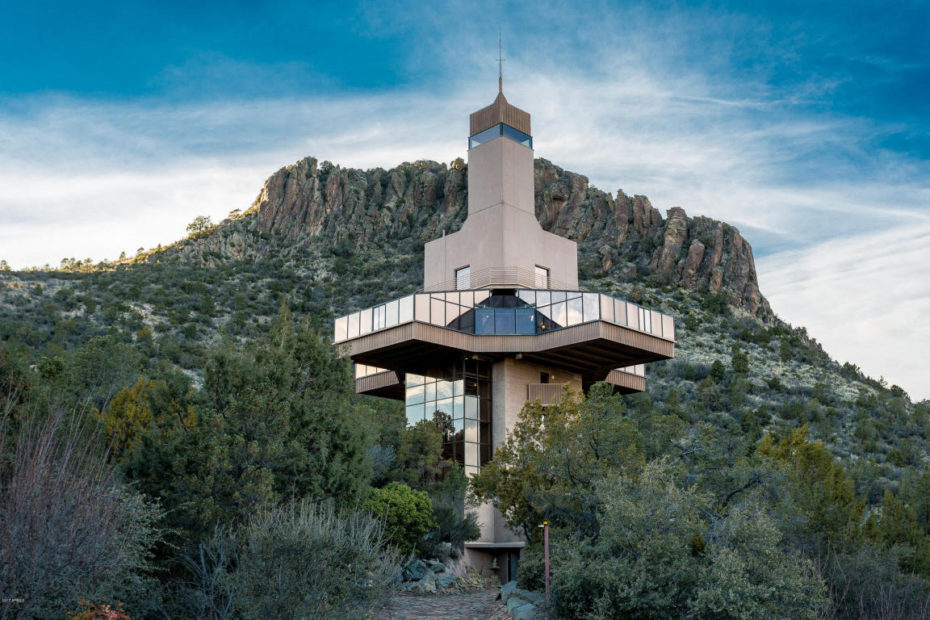 This TEN-story home has three bedrooms, four bathrooms, glass ceilings, and observation desks affording views for over 120 miles. A hydraulic elevator allows access from ground level to 6th floor. On the market for $898K, find the listing here.
Moated Mini Castle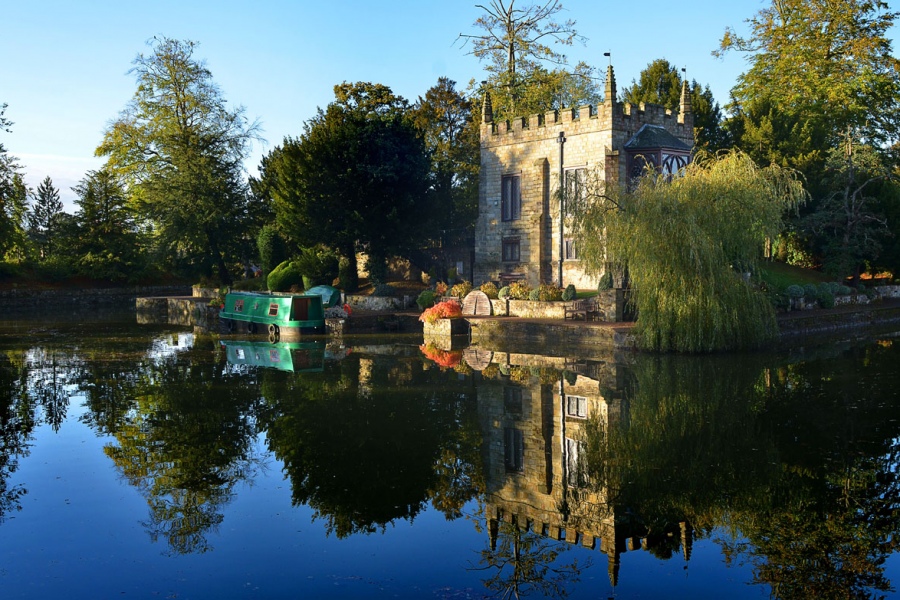 Nothing keeps out the unwanted than your own moat! Starborough Castle is noted as one of England's smallest castles, situated within its own ten acres on the border of Kent and Surrey.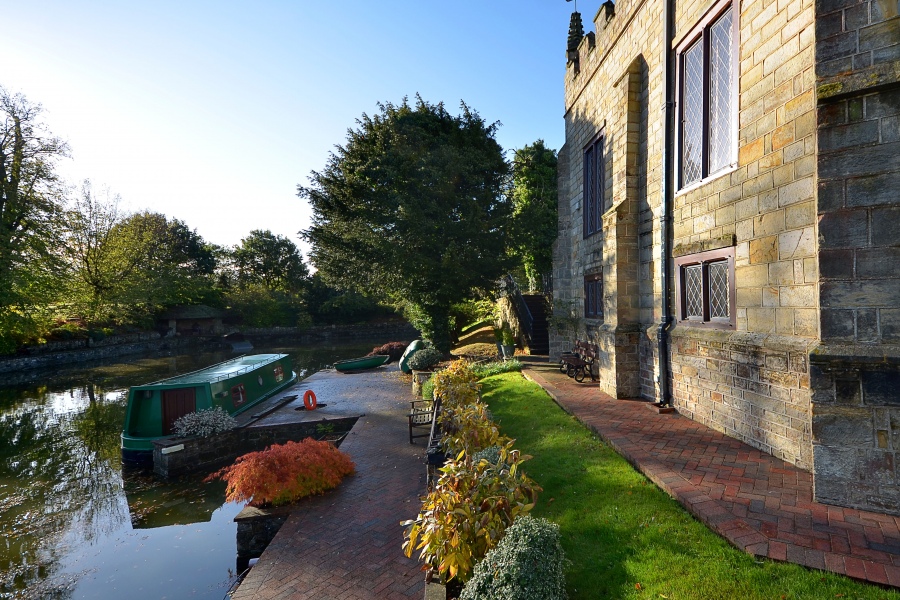 The gothic-style two-bedroom property even has its own longboat permanently moored on the moat, serving as an additional bedroom. It also includes a thatched summer house.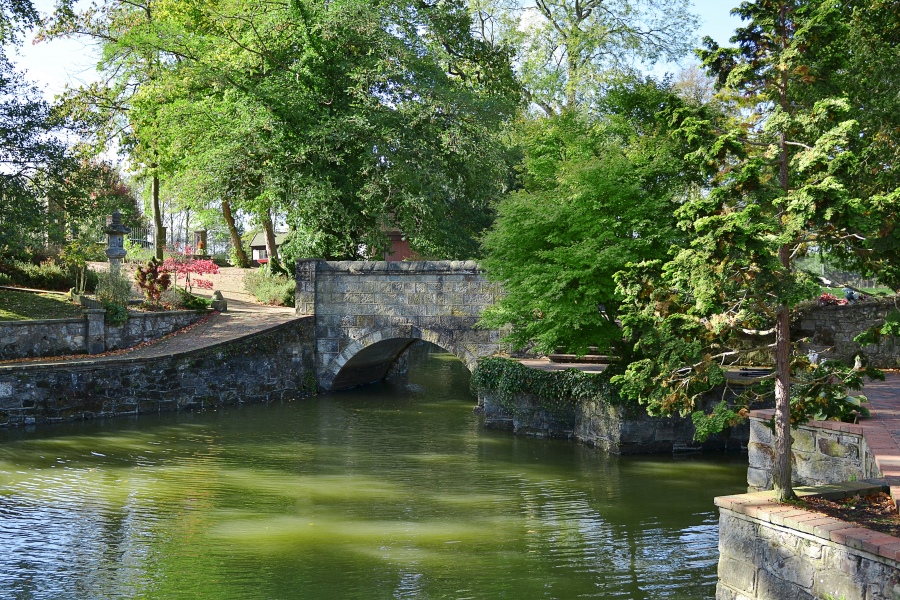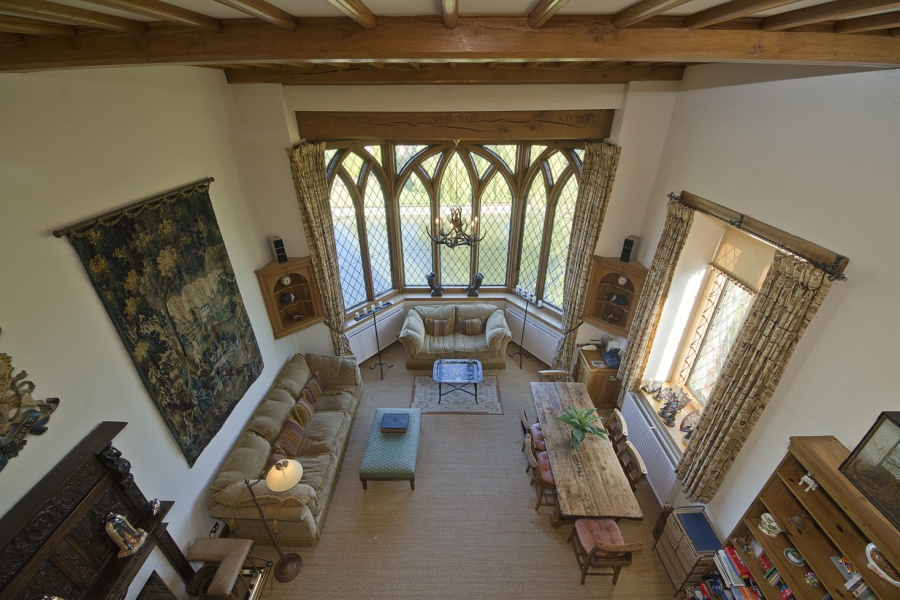 Inside is a mini great hall with an intricately carved period fireplace and magnificent gothic style bay windows, solid oak joinery with panelling and exposed ceiling timbers throughout.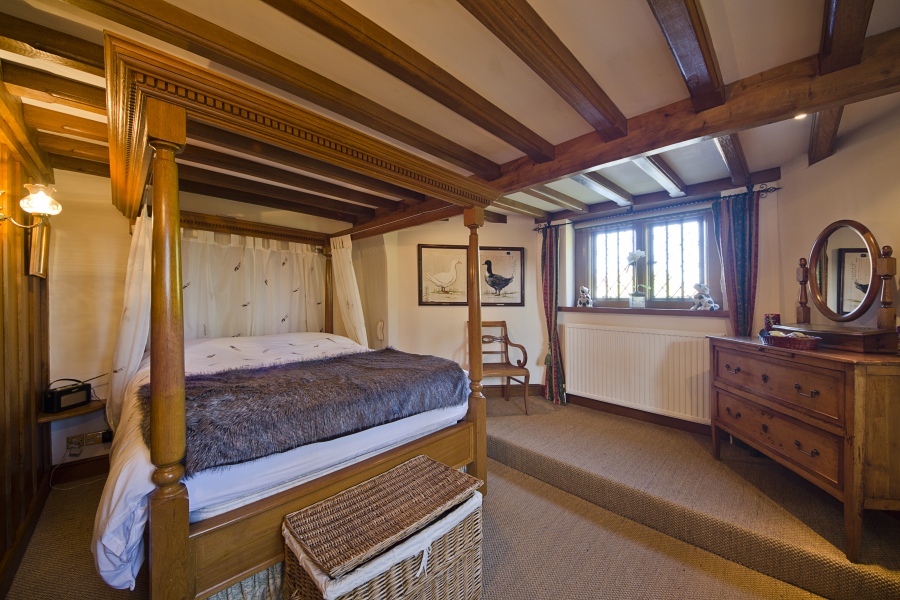 The remainder of the estate includes a one acre paddock, Sussex style barn providing staff accommodation, stable and seven acre field.
Listed at £1.5 million with Henry & James.
Buffalo Bill's Ranch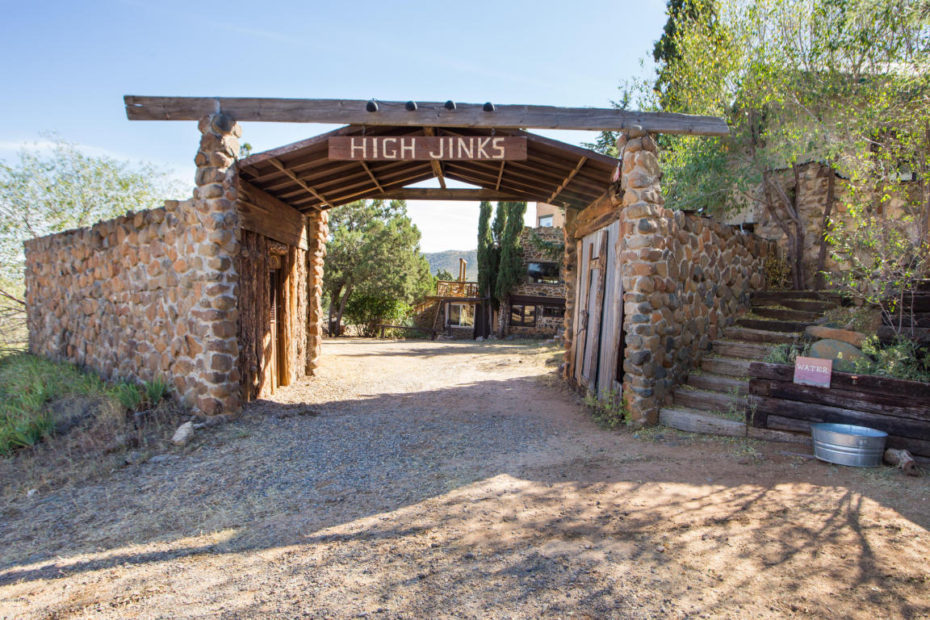 Okay this is cool– a ranch which is the site of a gold mining claim once owned by Buffalo Bill himself!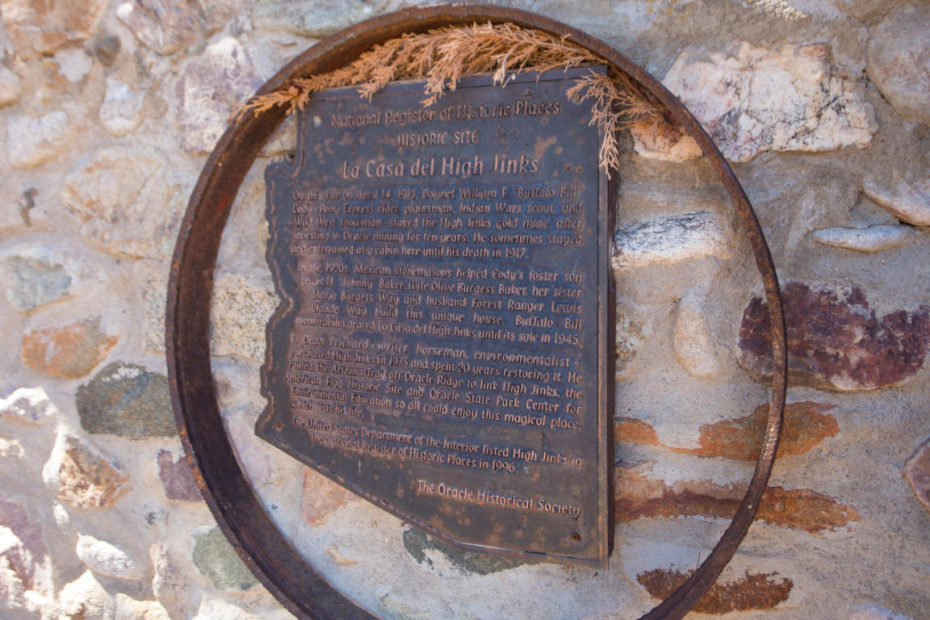 Updated but still rustic, the main house is built of native stone and the property is on the National Register of Historic Places, surrounded by National Forest and is a gateway to the Arizona Trail!  (Must love great outdoors).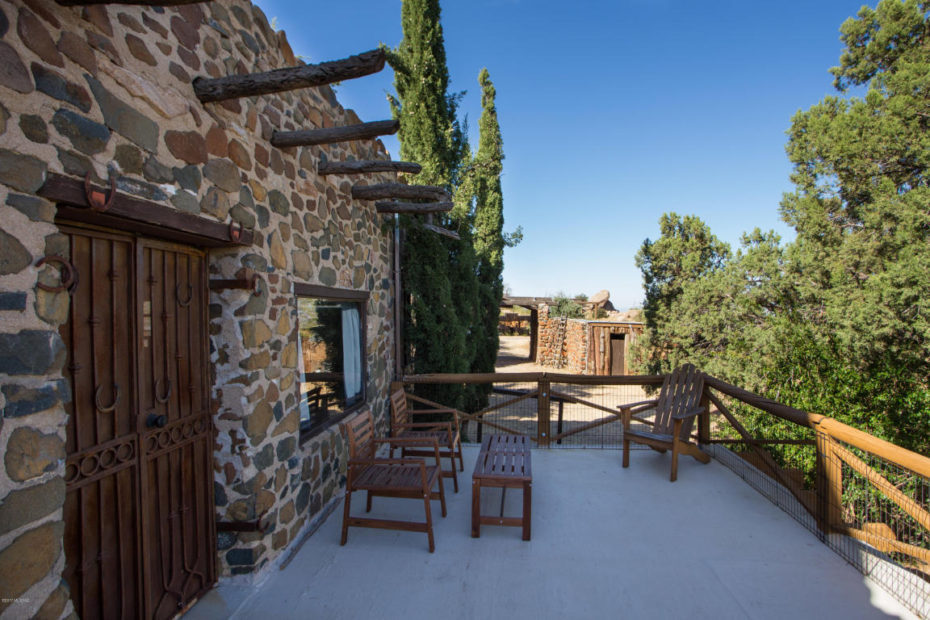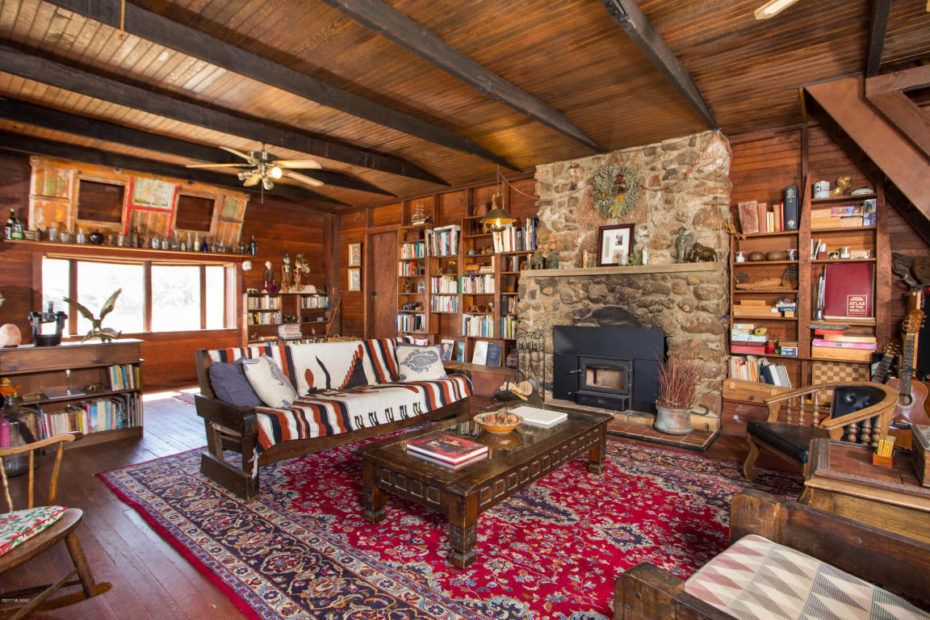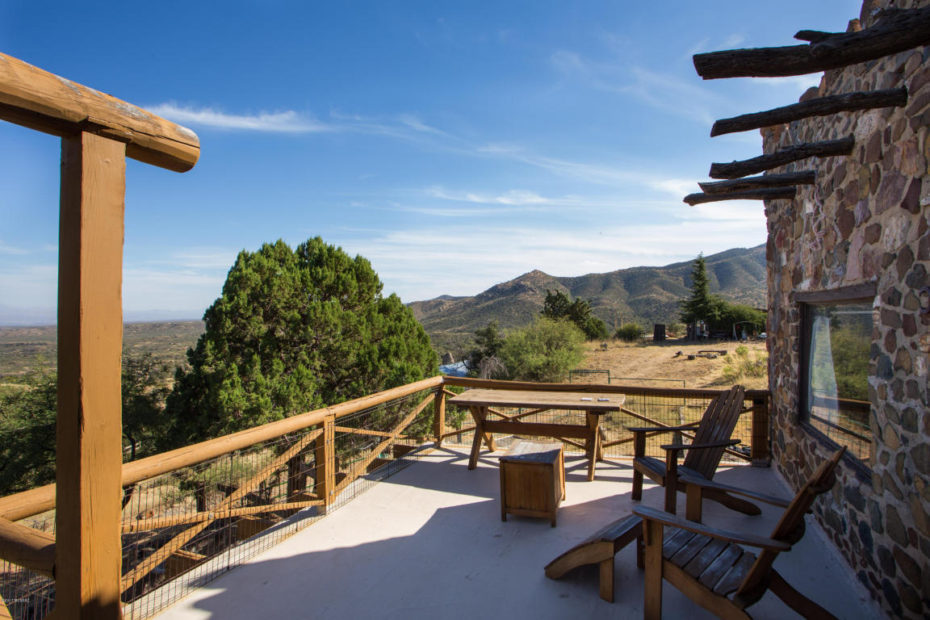 I've not posted all of the photos of the additional outbuildings because there are many– this place is huge. And if you can't quite hack it on your own, the listing suggest it would make for a wonderful BnB or retreat center. Occasional visitors couldn't hurt.
A very interesting listing for $555,000.
An Entire Village on the Isle of Skye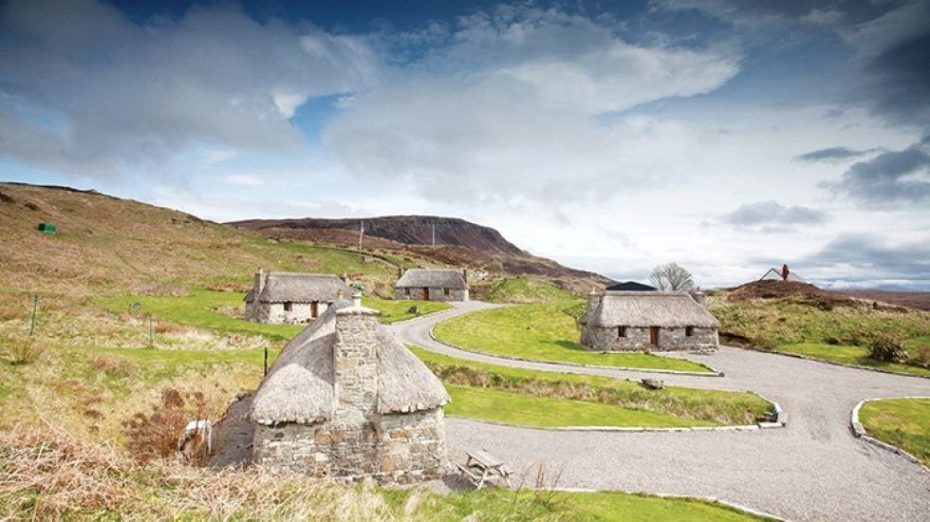 After my summer in Scotland, this one definitely speaks to me! (You can find my Scotland guide here by the way). Live the Highland dream: a sale on Mary's Cottages, a quaint arrangement of thatched cottages plus a large 5-bedroom house on the picturesque Isle of Skye has just come on the market.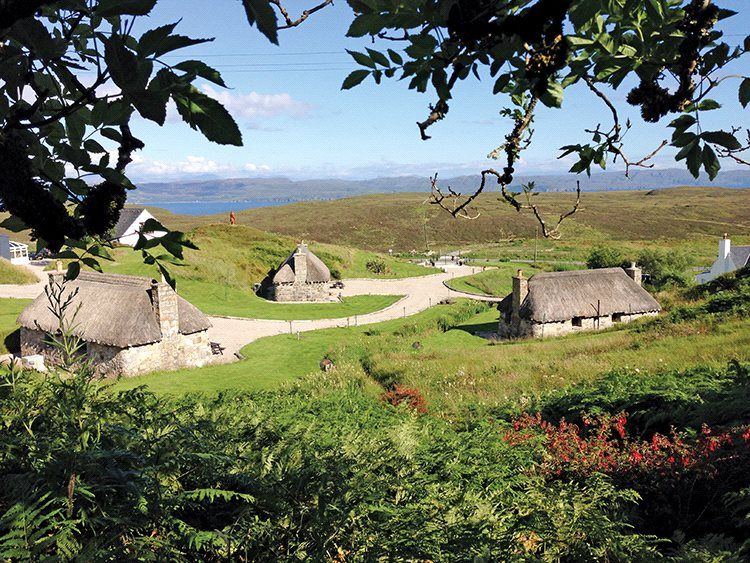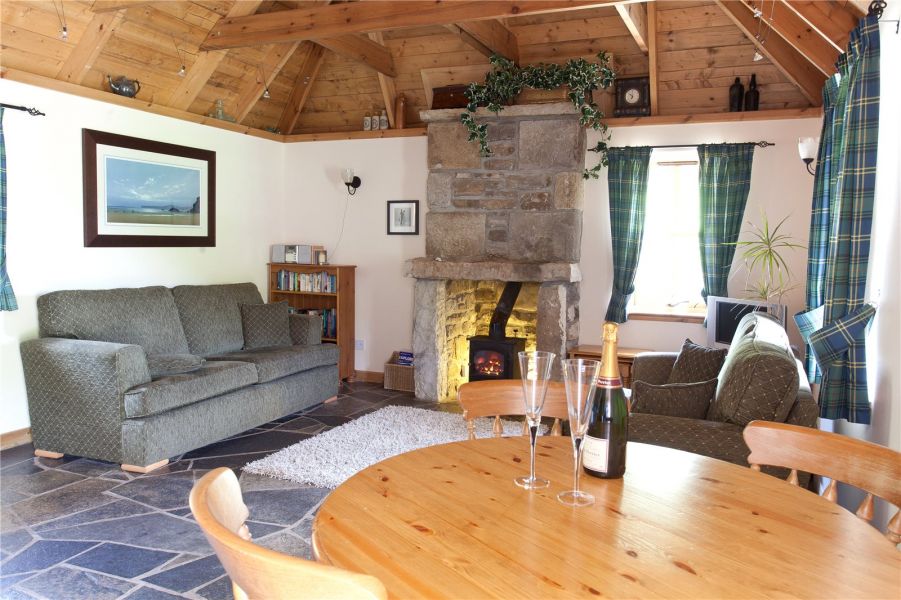 "Located in the village of Elgol the property is ideally situated to capitalise on everything the Isle of Skye has to offer, with daily boat trips available from the harbour into the heart of the iconic Cuillin Mountains." Each of the four cottages included in the package deal has vaulted ceilings, period king-sized beds, under floor heating, double glazing windows, and oil fired stoves.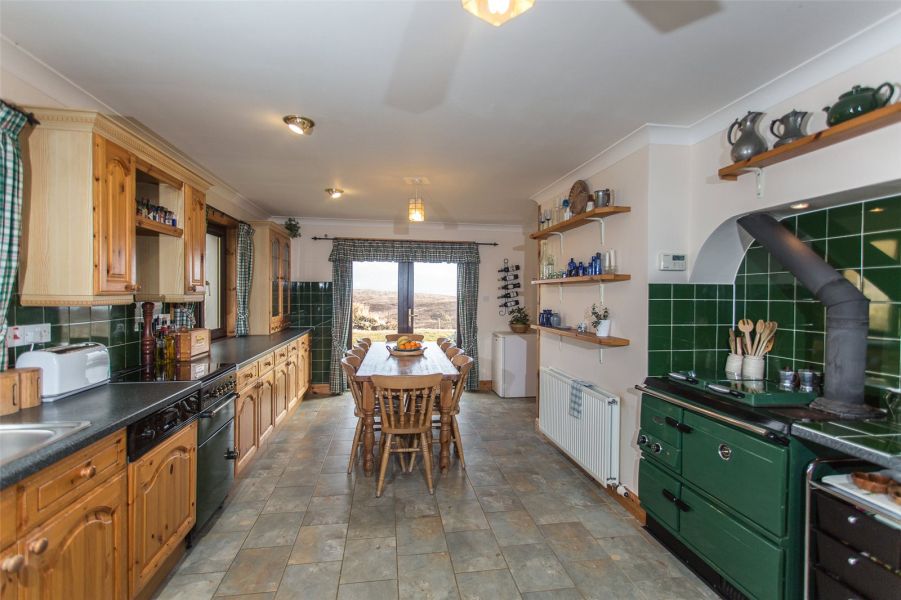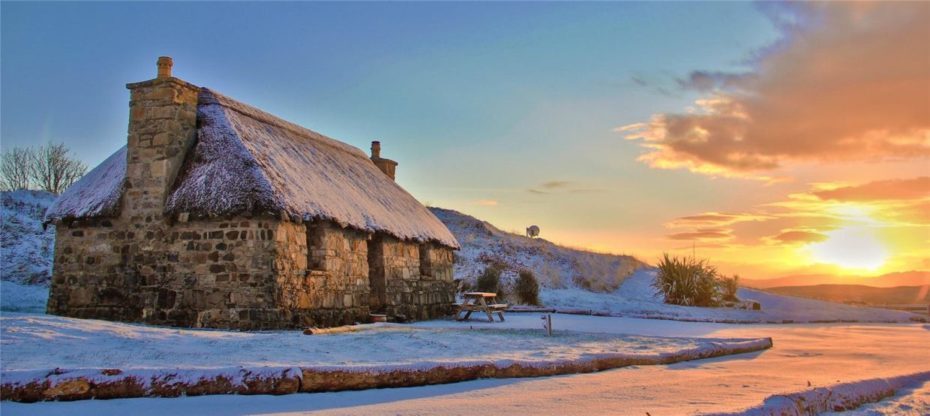 They don't call it of Isle of Skye for nothing! Here's the listing (£1,250,000).
PS. If you're not in the market for buying, here's 5 Places to Disappear without the commitment.