They say "it takes a village," but if it was 1920-something, it took a horse– maybe a couple. As absurd as it seems today, if necessary, entire towns were known to relocate all their buildings via horse-and-buggy to proverbially greener pastures. With the rapid railway and urban development boom at the turn-of-the-century, lots of folks found themselves looking to relocate their log cabins, Victorian mansions, and other abodes, and it looks like all they needed were some solid stallions…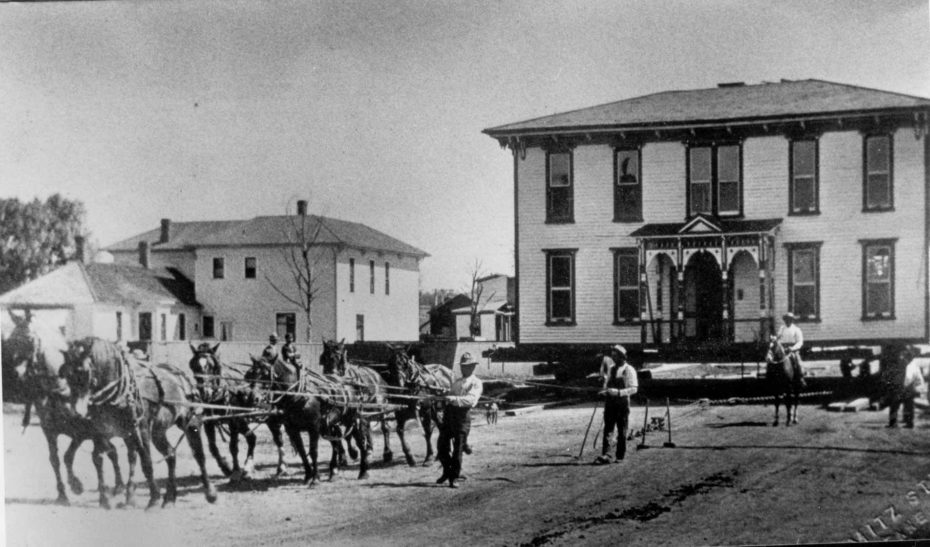 In the 1920's Lake Saskatoon was a bustling little community. When the railway bypassed the town by a few kilometres, that meant the end for Lake Saskatoon as a regional hub. The residents did what any sensible community would– put their houses and shops on sleds and had teams of horses pull them a few kilometres up the road.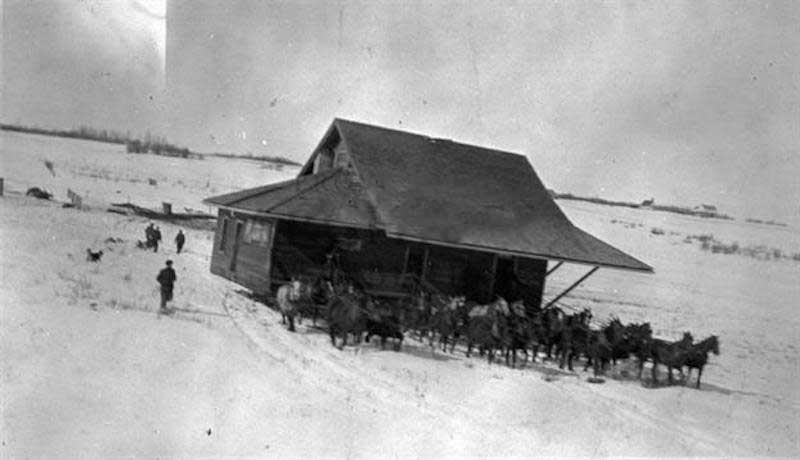 As historical photos show, this was a common way of moving at the time. 
Pictured above is a team led by Jack Dempsey, who led the "pull" of a house from Creswick to Allendale in Victoria around 1905 after his town had fallen into a gold mining slump.  "[There are] about ten horses," explains the Victoria Museum archivists, "[and] the house is braced by diagonal struts." They also mention, for what it's worth, that the boy is sitting on a pony named Ginger. You go Ginger.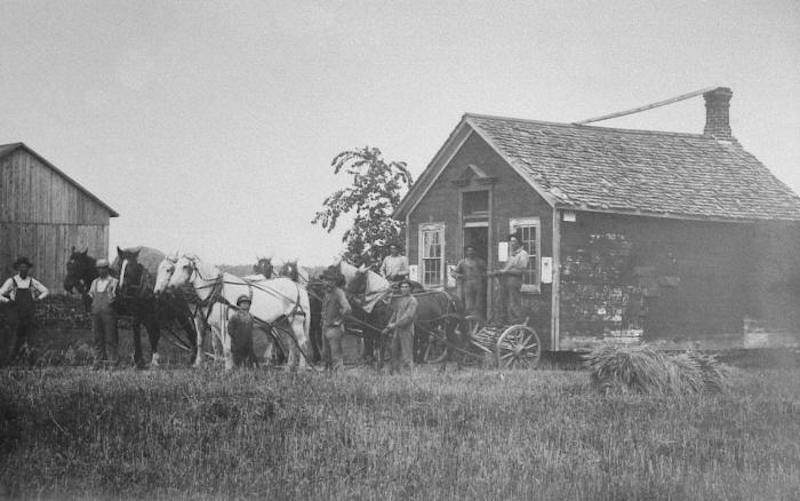 Next up, we have Dr. Chapman's home (below), which was one of many to be moved in a mad rush to escape demolition in 1893. The town of Katonah, New York, was basically going to be razed to expand NYC's water system. Rather than lose their homes to a dam, residents uprooted their houses, greased rails with laundry soap, and used horses to pull them away from their roots…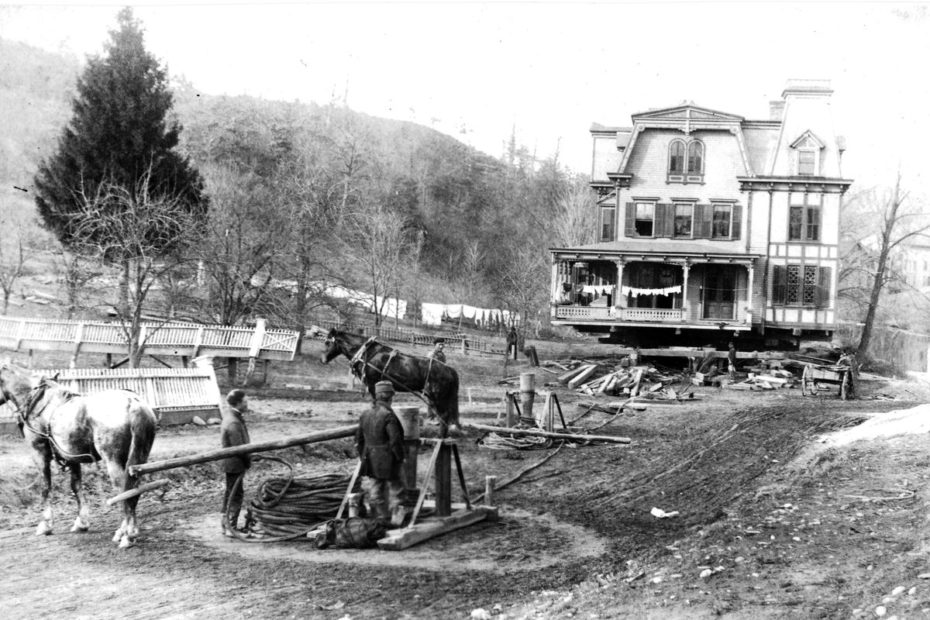 Moving like this required a lot of endurance in rain or shine, and on a continually changing terrain…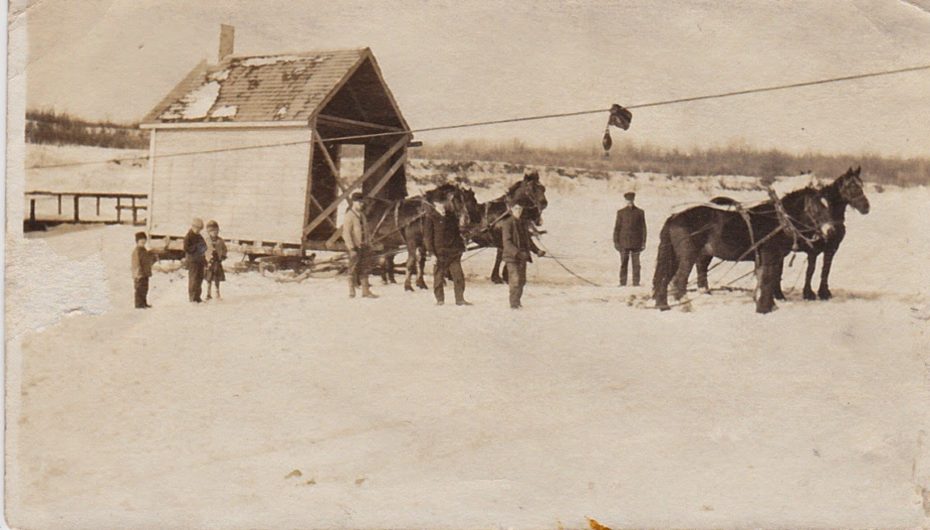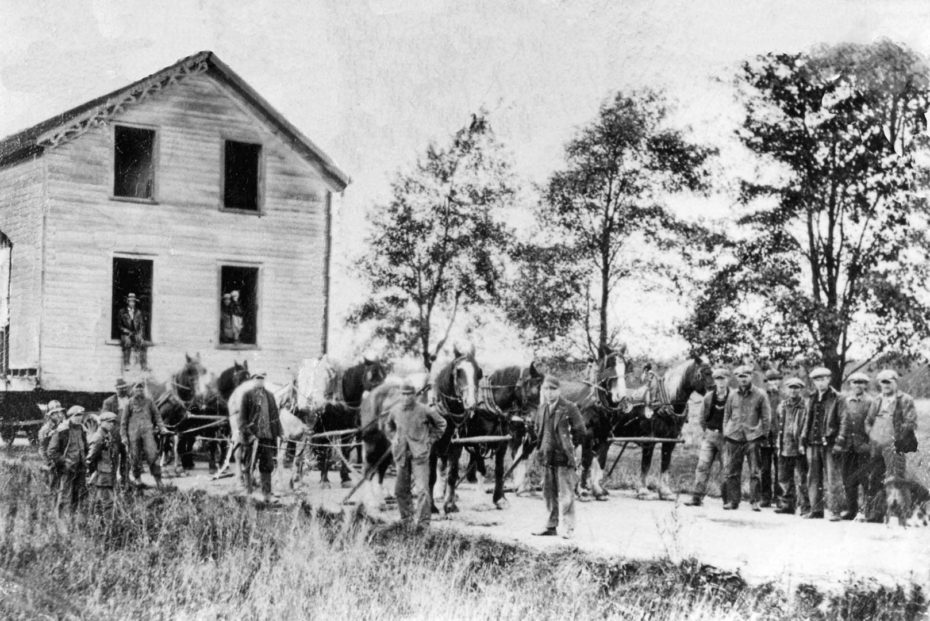 And sometimes, the houses were a little too wide-set for the road…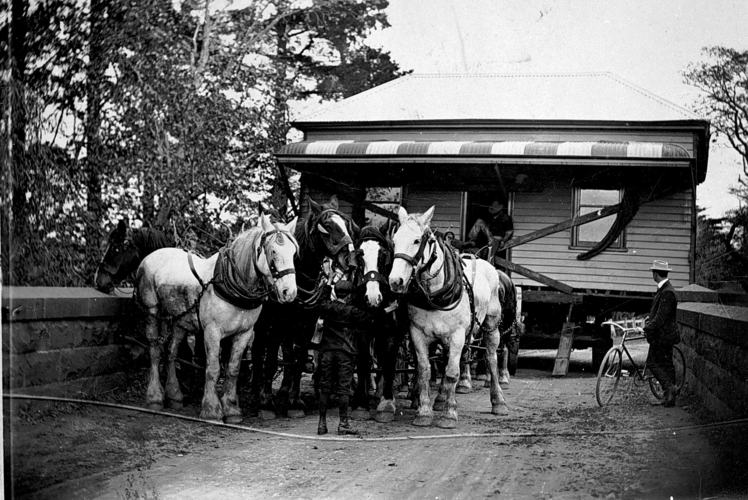 And at a certain point in history, folks moved on to something with a little more "horse power". Like these folks in Winfield, Kansas: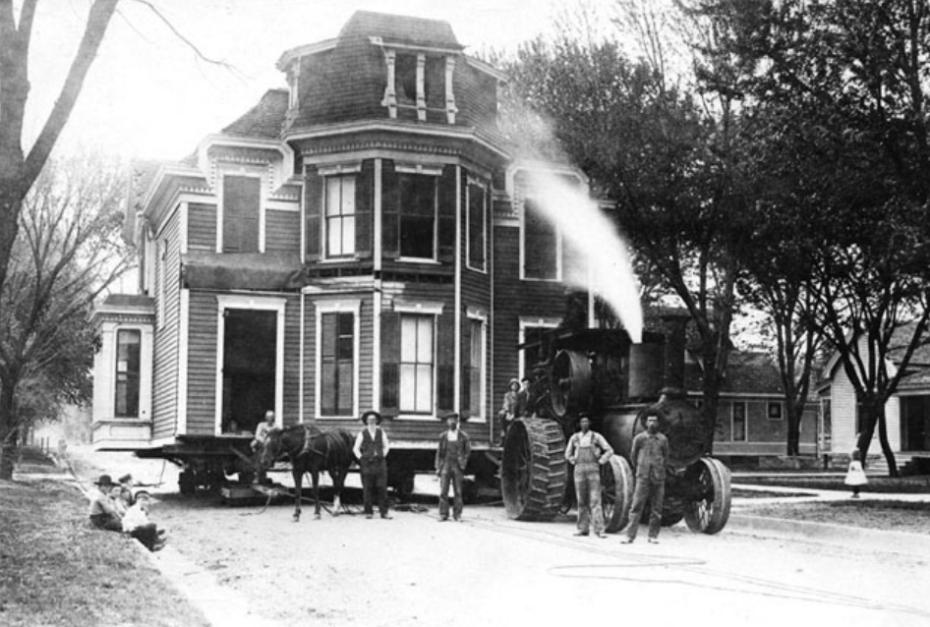 By the mid 20th century, when the historic houses of San Francisco were under threat due to urban renewal, entire blocks of Victorian houses were mounted on stilts and dragged over the city's hills to safety– at least some of them.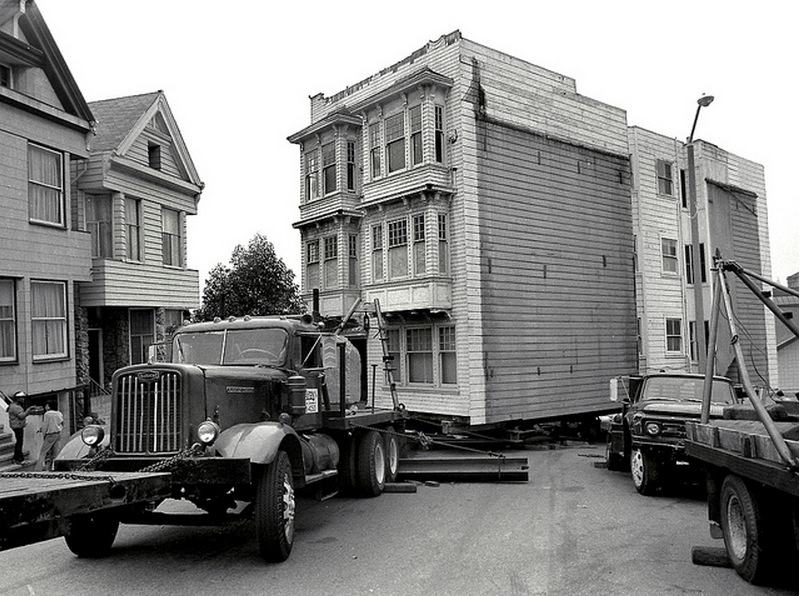 These ornate houses on the move were documented by photographer Dave Glass in late 1970s San Francisco, and what we're looking at is essentially the result of a thirty year urban renewal scheme for the Western Addition neighbourhood of SF, particularly the Fillmore District. In the mid-1950s and '60s, entire blocks were cleared, destroying up to 2,500 Victorian houses (we've talked more about their bittersweet salvaging here, by the way).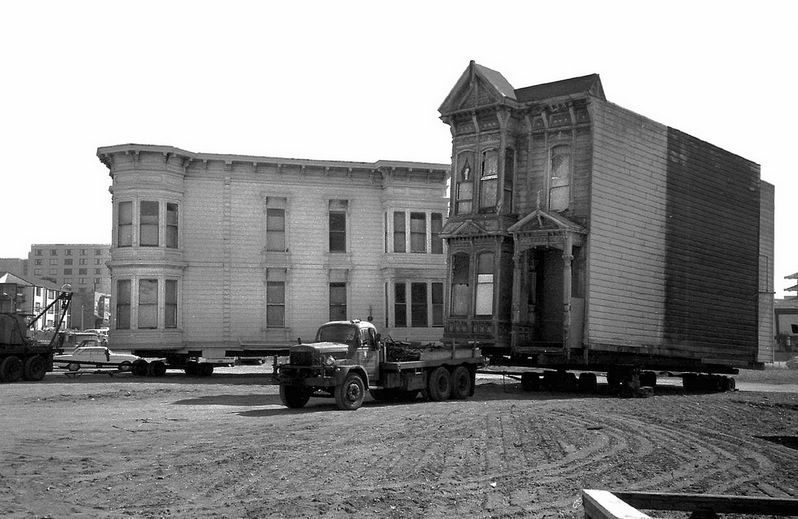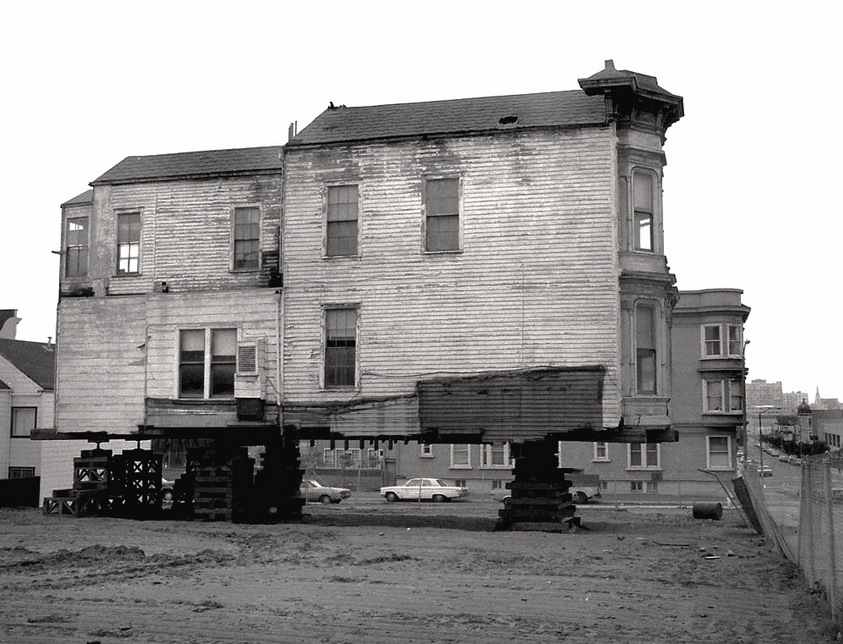 Certainly a level up from horse-drawn houses. But then again, you haven't yet seen the house that was sawn in half with a chainsaw and wheeled down the streets of California, have you?